Last updated on May 25th, 2022
Sofa cleaning prices
It may be the centrepiece of your living room, but getting your sofa cleaned can often slip to the bottom of your priority list. To help, we've put together the following guide to sofa cleaning service costs.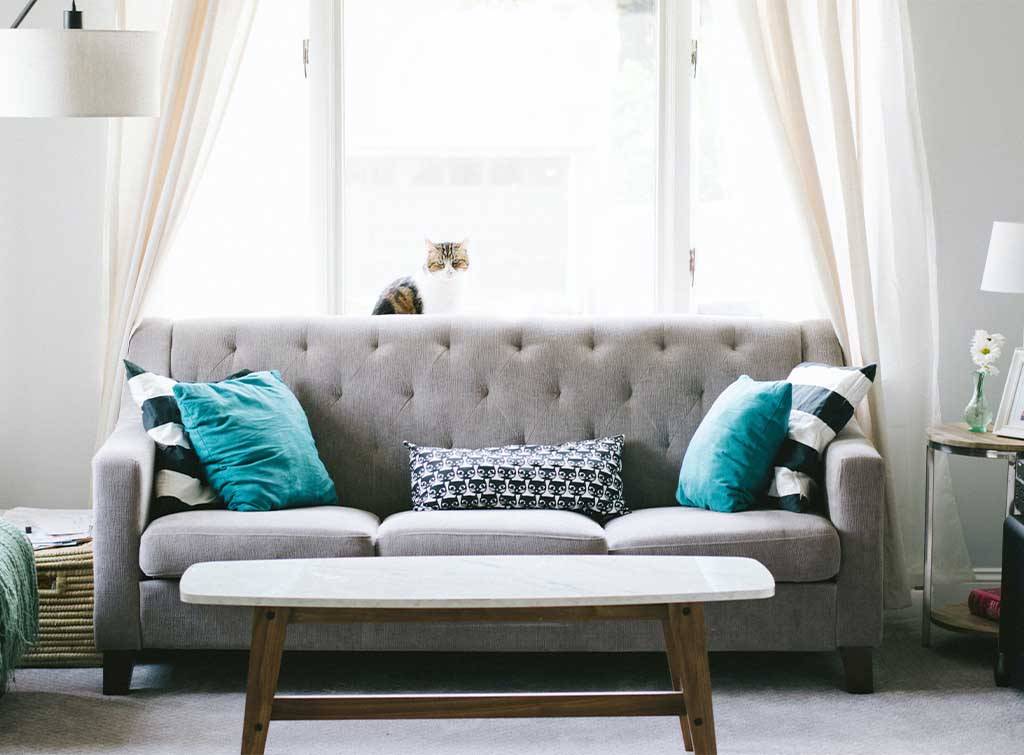 When you eventually do decide to get your couch cleaned, you will notice the immediate difference it can make in freshening up your lounge or living space. But what are the average sofa cleaning prices?
Whether you're moving out of rented accommodation, have special visitors coming to stay or simply want to bring your sofa back to life – professional help is usually the best and most reliable way to go.
| Type of sofa | Type of cleaning service | Average cost |
| --- | --- | --- |
| Armchair | Dry clean | £40 |
| Armchair | Steam clean | £15 |
| 2-Seater sofa | Dry clean | £60 |
| 2-Seater sofa | Steam clean | £35 |
| 3-Seater sofa | Dry clean | £80 |
| 3-Seater sofa | Steam clean | £45 |
| 4-Seater sofa | Dry clean | £100 |
How much does professional sofa cleaning cost?
The average cost of getting a sofa cleaned is £60 for a two-seater sofa. The overall price will differ based on a few factors. The number of items you need to be cleaned, the size of the items and the method of cleaning will be the primary aspects to consider. The table shows the average sofa cleaning prices by item.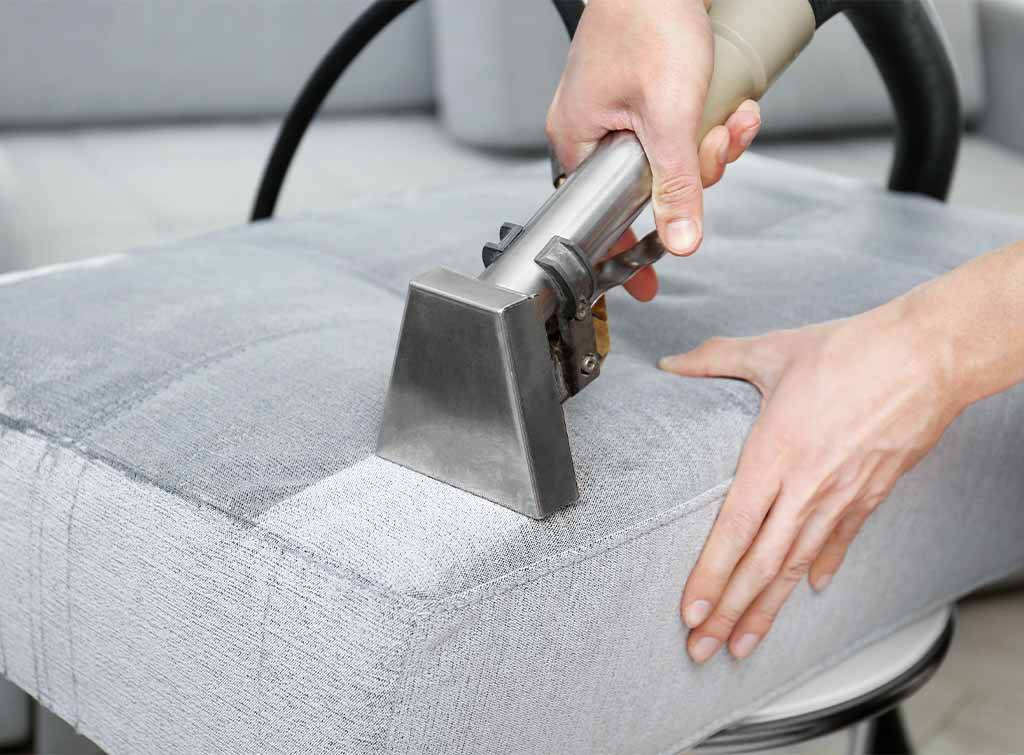 Types of upholstery cleaning
Depending on the condition of your sofa, a professional will use one of the following methods for couch cleaning:
Steam cleaning
Steam cleaning is a versatile way of lifting stains and rejuvenating well-used furniture back to its former glory. This method involves vacuuming and spraying professional furniture cleaning solution before applying high-temperature steam to loosen and dissolve dirt, brightening the fabric's colours.
Dry upholstery cleaning
Dry upholstery involves a pre-treatment stage where existing stains are treated with a cleaning solution. After the pre-treatment, an upholstery professional applies a dry solvent to the pre-treated areas, before using an automatic machine with rotating brushes to remove stain, dirt and debris.
Factors affecting sofa cleaning costs
Upholstery cleaning prices are mostly based on a per-item model. If you only have one item that needs to be cleaned, you can keep your costs down considerably. The size of your sofa will play a role in the total sofa cleaning cost, with 2-seater sofas understandably cheaper to clean than 4-seaters or L-shape sofas.
If your sofa has delicate or specialist fabrics, a professional cleaner may charge extra as specialist cleaning solutions or equipment may be necessary to complete the job.
See the tradespeople we've checked and recommend for your job
What are the average upholstery cleaning prices?
Depending on the size of the sofa, sofa cleaning prices can range from £35 to over £100. The quote you receive from a professional tradesperson will often depend on the type of material your sofa is made from.
| Size of sofa | Type of cleaning | Average cost |
| --- | --- | --- |
| 2-Seater fabric sofa | Steam clean | £35 |
| 3-Seater fabric sofa | Steam clean | £45 |
| L-shaped 4-Seater sofa | Steam clean | £55 |
Fabric sofa cleaning costs
Fabric sofas are often difficult to clean. Steam cleaning is a cost-effective solution for removing simple stains from resilient fabrics. The average steam sofa cleaning cost will range from between £35 - £55 depending on the size of the sofa. If the materials are delicate, a dry clean may be the only effective means of lifting a stain.
Dry cleaning costs will range anywhere from between £60 - £100.
| Size of sofa | Type of cleaning service | Average cost |
| --- | --- | --- |
| 2-Seat leather sofa | Steam clean | £40 |
| 3-Seat leather sofa | Steam clean | £50 |
Leather sofa cleaning costs
Since the process is considerably less labour intensive, leather sofas are typically at the lower end of sofa cleaning costs.
A two-seater leather sofa will on average cost £40 to clean, whereas a three-seater will on average cost £50.
Sofa cleaning price calculator
To calculate the cost of cleaning your sofa you'll need to factor in the size, shape and the type of material/fabric that your sofa has – each of these will impact the cost. Then you need to add the labour cost, which will depend on the method of cleaning. To get accurate prices, speak to local upholstery cleaners and ask for a breakdown of costs for the various options available.
Sofa cleaning quote
We always recommend obtaining at least three quotes from our trusted tradespeople. Our request a quote feature is perfect for getting quotes – you post details about the job you want doing and we'll send it out to local tradespeople in your area. Try it out!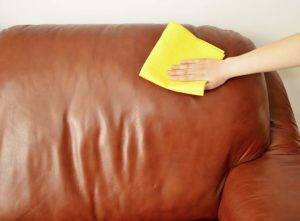 Can I clean my sofa myself?
If you have experience of working with delicate materials and want to keep your sofa cleaning cost down, cleaning your sofa should be quite straightforward. It is important to consider that for those that do not have the required experience with textiles, you could be making a stain worse by attempting a DIY repair or clean. For a small fee, a professional can have your sofa cleaned quickly and effectively. To keep things simple, you can use our free search tool to connect with tradespeople in your local area.
Sofa cleaning checklist
A professional sofa cleaning cost will range from between £35 - £100
The factors affecting sofa cleaning prices are size, materials, and method of cleaning.
Upholstery cleaning methods include steam cleaning and dry cleaning.
Sofa cleaning prices may increase if specialist equipment or cleaning solutions are required.
If you have little textile experience, consider hiring a professional to avoid making the problem or stain worse.
See the tradespeople we've checked and recommend for your job