Last updated on March 31st, 2022
Starter motor cost guide
A simple piece of equipment, the starter motor serves to crank the engine, supplying it with the air it needs to start.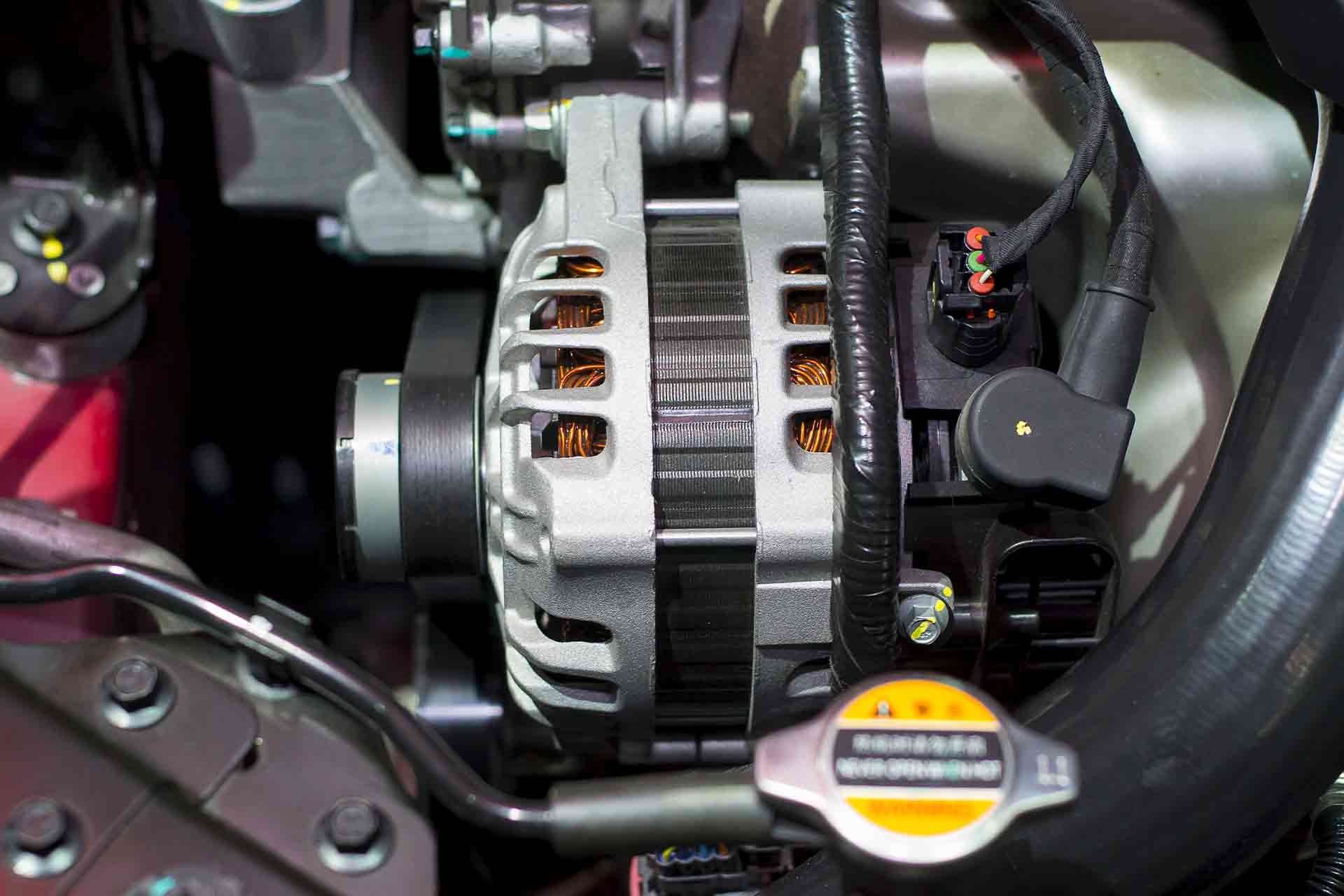 Unfortunately, wear and tear can eventually take its toll on a starter motor. Over the course of a lifetime, it's thought that the average driver will replace a starter motor around 5 times. The good news? The typical starter motor cost isn't unreasonable.
To help you budget for this repair, we've put together the following guide. Once you've familiarised yourself with the costs, use our handy search tool to connect with trusted mechanics in your area.
What is a starter motor?
A starter motor is a component that serves to crank the engine to start the car. It is powered by the car battery – in order for the car to start, the starter motor will rotate the engine and allow the combustion chamber to suck in air to mix with the fuel. It engages when you turn the ignition to "run".
| Make of car | Franchise dealer costs | Independent mechanic costs | Average starter motor cost |
| --- | --- | --- | --- |
| Audi | £314 - £643 | £229 - £457 | £347 |
| BMW | £286 - £576 | £206 - £414 | £316 |
| Citroen | £257 - £499 | £182 - £362 | £258 |
| Ford | £272 - £451 | £194 - £343 | £259 |
| Nissan | £309 - £479 | £225 - £367 | £294 |
| Peugeot | £261 - £489 | £185 - £354 | £263 |
| Renault | £262 - £575 | £186 - £407 | £ 294 |
| Toyota | £299 - £479 | £217 - £367 | £288 |
| Volkswagen | £304 - £477 | £221 - £361 | £299 |
New starter motor cost
A new starter motor cost will set you back roughly £225. 
Of course, no two starters are the same. The price will typically be influenced by a number of factors, including:
Location – Prices in London and big cities will inevitably be higher to reflect the greater demand.
Type of company – Costs are typically more expensive through a franchise dealer than an independent mechanic.
Type of car – Older vehicles may cost more to change the starter motor than modern cars.
Current condition – If other problems are detected at the same time, this will factor into the final price.
Labour costs usually start at £40-£50 p/h for 2 hours. The cost for a new starter motor itself will range between £50-£100 depending on the type of car.
See the tradespeople we've checked and recommend for your job
FAQS
Does my starter motor need replacing?
As the starter motor is often hidden in the depths of the mechanics, the most common way to detect a sign of starter motor failure is through sound. Tell-tale signs of a failing starter motor include:
A loud clicking noise
Grinding noises
Buzzing
The clicking sound will usually occur when the key is turned. However, keep in mind that clicking can also be caused by too little power in the battery. The last thing you want is to change the starter only to discover it didn't need changing at all.
Top tip: Before hiring a professional, it's a good idea to check the electrical system by jump-starting the car or charging the battery. If it still doesn't work or the above sounds can be heard, you might need your starter replaced to get your car up and running again.
See the tradespeople we've checked and recommend for your job
How often does a starter motor need to be replaced?
Starters are unpredictable. In many cars, they will last the entire lifespan of the vehicle. In others, they fail prematurely for seemingly no reason at all. The average new starter motor will last between 100,000-150,000 miles before replacement is needed. As the old saying goes, if it ain't broke – don't fix it. However, if you do experience intermittent engine cranking or hear any suspicious sounds that aren't caused by battery weakness, you may want to address the problem before it ceases to work entirely.
What can I do to extend the life of a starter motor?
Want to avoid the cost of starter motor replacement in the future? A simple way to give your starter motor the best chance at a long lifespan is through thorough cleaning. Over time, battery terminals become covered with corrosive material from the hydrogen generated by acids in the battery. This can eventually prevent current from being passed to the starter motor.
While you're at it, you should also clean the connector wires, as dirt can easily build up and stop the electrical current from passing through. If it's a grinding noise you're hearing when you start the car, the issue could be the mounting bolts. These keep everything in place, so it may be a simple case of tightening these to keep the connection strong.
Can I replace my starter motor myself?
While those well-experienced in this department may feel confident replacing a starter motor, we strongly recommend hiring a mechanic to make sure the starter is safely fitted.
See the tradespeople we've checked and recommend for your job