Last updated on November 19th, 2022
Stonemason day rate
For home improvement projects that involve stonework, you may find yourself needing the specialist skills of a stonemason. In this guide, we look at the average stonemason day rate, their hourly rate, and what a stonemason actually does.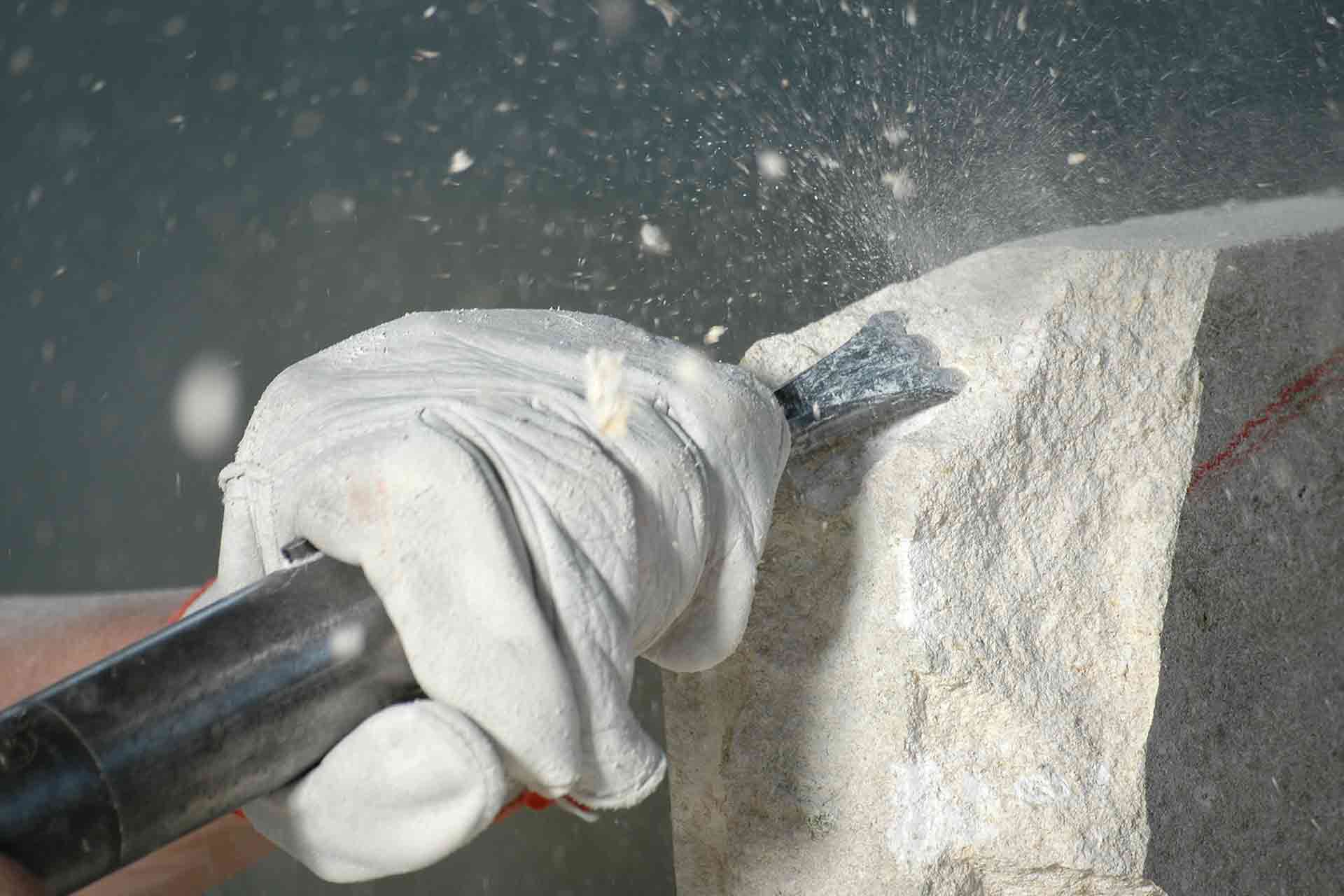 How much is the average stonemason day rate?
If you need to hire a tradesperson to carry out stonework, you can expect the average stonemason day rate to cost somewhere in the region of £250 – £350 per day. The exact day rate you pay will depend on the level of experience of the stonemason, as well as the nature and complexity of the work involved, and where you live in the country.
| Item | Range - Low | Range - High | Average cost |
| --- | --- | --- | --- |
| Stonemason hourly rate | £31 | £44 | £37.50 |
| Stonemason day rate | £250 | £350 | £300 |
Stonemason hourly rate
For smaller stonework jobs, or if you're charged hours on top of a day rate for additional work, the average stonemason hourly rate in the UK is around £31 – £44 per hour. Again, that rate will depend on the individual stonemason – more experienced stonemasons may charge more. You may also find that more complex stonemasonry work is also charged at a higher rate.
See the tradespeople we've checked and recommend for your job
What does a stonemason do?
A stonemason is a tradesperson highly skilled in working with slate, marble, granite, limestone and sandstone. They work on a wide range of projects, from repairing and maintaining stone statues, structures and buildings to cutting and carving stone for home interiors.
Whatever you need a stonemason for, it's always a good idea to discuss the details of your project with them before starting any work. Experienced stonemasons will often provide valuable professional advice and can suggest the best approach to save time, and possibly money.
Here are some of the most common jobs that you might find yourself needing a stonemason for:
Conservation and restoration of a wide range of stonework
Repairing old houses, churches and monuments
Preparing and installing stonework for window frames and archways
Cutting and preparing stonework for building interiors
Preparing and/or repairing headstones and statues
Sourcing and cutting marble
Most stonemasons will also be happy to offer a consultancy service to help you develop ideas and requirements for your project from the outset. The stonemason day rate for consultancy work may differ from the stonework itself, so it's worth confirming this upfront.
Stonemason day rate quotes
As with all tradespeople, we always recommend obtaining at least three quotes from different stonemasons in your area. You'll want to shop around to make sure you're paying a fair and competitive price for the work. And, thankfully, we've got a tool that makes finding multiple quotes super easy.
Our request a quote feature is perfect for getting quotes: you post details about the work you need doing and we'll send it out to local tradespeople in your area. Try it out – it's quick and easy!
See the tradespeople we've checked and recommend for your job