Last updated on August 15th, 2022
Toughened glass price list
Toughened glass, otherwise known as tempered glass or security glass, is commonly used in windows, doors and staircases in homes. If you're looking to replace existing toughened glass in your home or you're planning a home improvement project that will need it, this toughened glass price list is for you.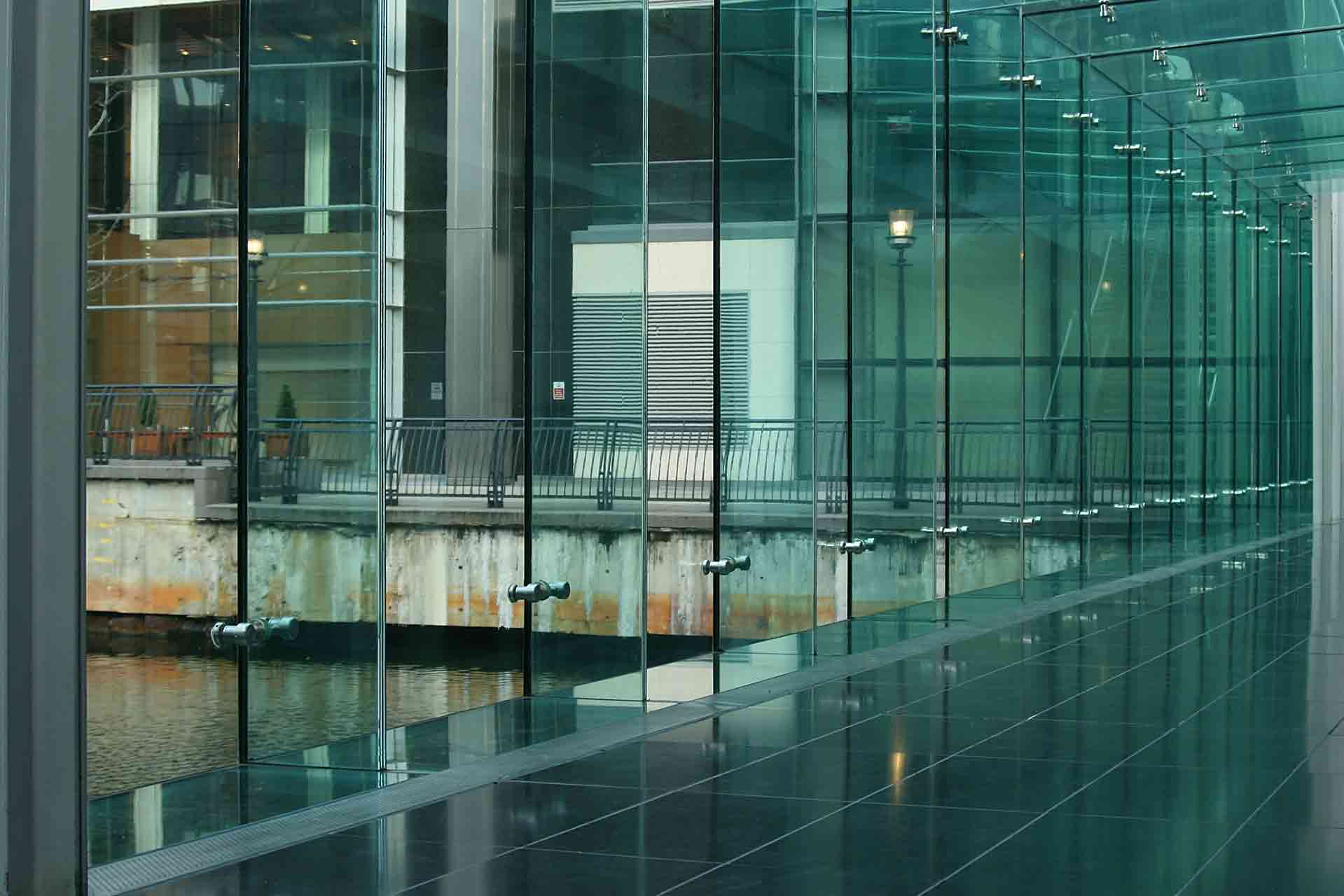 As with all home improvement projects, the cost of toughened glass will vary depending on your individual needs – whether you're using it for windows, doors or elsewhere. The costs in this article are a guide, but we recommend speaking to your local toughened glass specialist for an accurate price list in your area.
| Toughened glass thickness | Average cost (per m2) |
| --- | --- |
| 4mm | £20 |
| 8mm | £49 |
| 10mm | £61 |
| 12mm | £83 |
| Straight edge polishing (per metre) | £5 |
How much does tempered glass cost per square foot?
In the UK, suppliers will provide the cost of most toughened (or tempered) glass suppliers with a quote per square metre, not per square foot. They will also provide prices based on the thickness of the toughened glass.
For a 4mm sheet of toughened glass, the average cost is about £20 per m2. For an 8mm sheet of toughened glass, the price will be around £49 per m2. For 10mm the average cost is £61 per m2, and for a 12mm thick sheet of toughened glass, you're looking at a price of around £83 per m2.
For other thicknesses, such as the price of 6mm toughened glass or the cost of 15mm toughened glass, we recommend speaking to your local glass supplier. Some glass suppliers have an online toughened glass price calculator, so you can work out the rough costs for the glass yourself.
One of the other costs to consider is the price of straight edge polishing of the toughened glass. Polishing the edge of the toughened glass sheet will give you a smooth, elegant finish. The average price of straight edge polishing is about £5 per metre.
See the tradespeople we've checked and recommend for your job
Factors affecting the cost of toughened glass
There are a few factors to consider that will impact the price list of toughened glass, including:
Thickness of glass
Amount of glass needed
Glass cutting work needed
Polishing
Where you live
One tip for potentially saving money when sourcing toughened glass is asking any tradespeople you're hiring to source it for you. Or at least get a quote to compare with the price lists you get for toughened glass in your area.
For example, if you're looking at the cost of tempered glass windows, it's worth speaking with your window installer first as they may be able to get wholesale discounts on materials. That is often cheaper than sourcing the glass yourself.
Benefits of toughened glass
Wondering why you might want to use toughened glass instead of regular glass? Here are a few of the benefits of toughened glass:
It's much stronger. It's four to five times stronger than regular glass and can withstand much high pressure.
It's more resistant to heat. Toughened glass is typically much more resistant to heat and, as such, thermal breakage is much less of an issue.
It crumbles uniformly. Where regular glass shatters irregularly creating dangerous shards, toughened glass will crumble into small pebble-like pieces which are much less of a risk and much easier (and safer to clean up).
It's ideal for use around the home. Because of its strength, durability and safer breakages, tempered glass is a great choice for windows, doors and balustrades in your home.
Useful toughened glass checklist
Once you've decided that toughened glass is right for your home improvement project, speak to a local specialist for advice on how thick you need (or want) the glass to be.
Ask for detailed quotes with an accurate price list for the toughened glass, including any additional costs that might be relevant, e.g. polishing.
Shop around for fair and competitive toughened glass prices.
If hiring a tradesperson to install the toughened glass, ask them to quote for sourcing the materials as they might be able to benefit from wholesale prices.
Always hire a tradesperson with relevant experience and ask to see examples of their recent work.
See the tradespeople we've checked and recommend for your job