Last updated on March 31st, 2022
Website design cost guide
Whether you need to know Wordpress, CMS, Ecommerce, Bespoke or Static website design costs, we've got you covered. Get the full price list.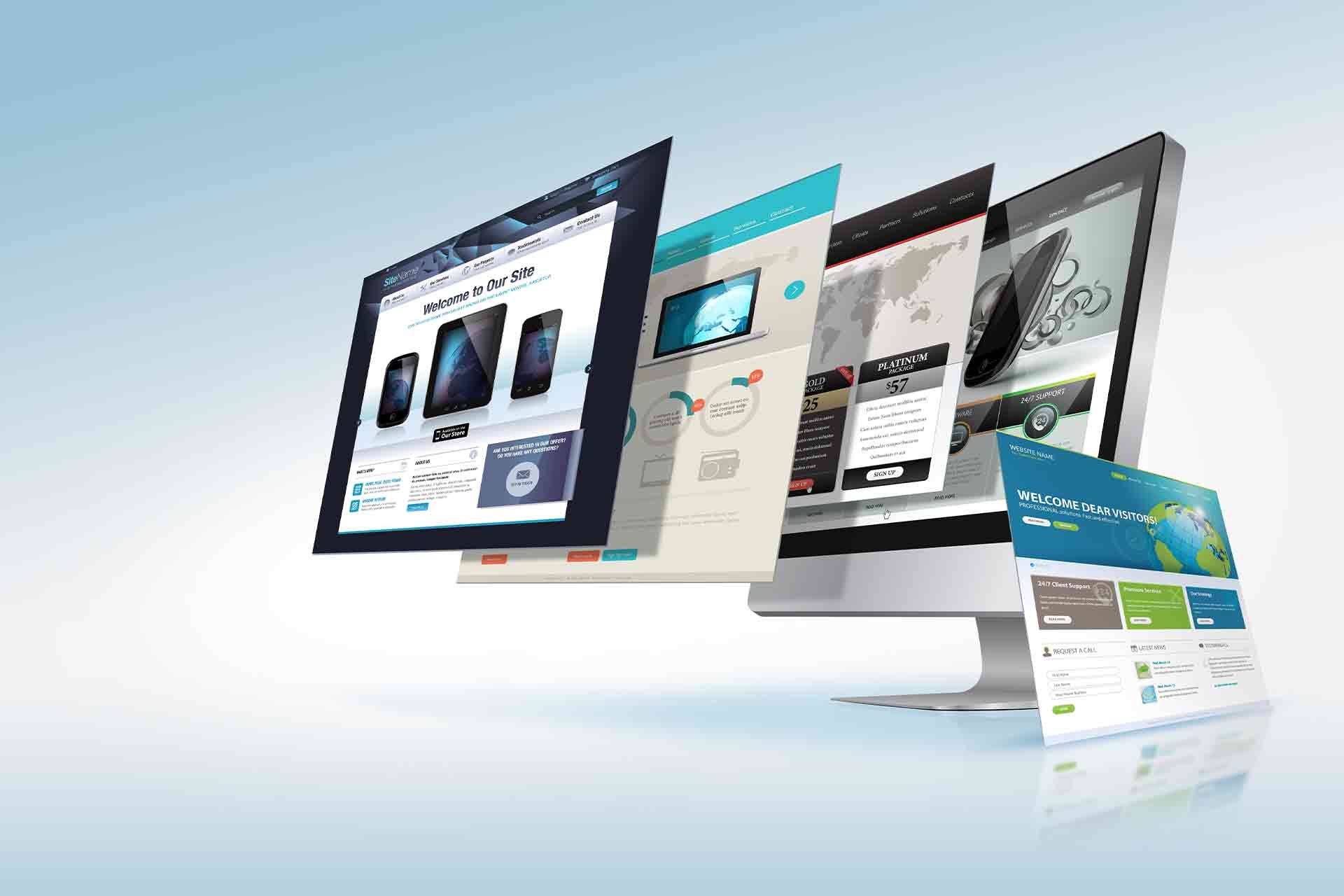 For many potential customers, your website is their main experience with your brand. The better it is, the more likely they will be to buy from you. With that in mind, paying a website design cost is a smart investment to secure your online presence and bring in new sales.
Do I need a website?
If you want to appear professional online then you'll need a good-looking website, that clearly explains what you do and encourages people to buy from you. In fact, 94% of first impressions of a website are based on the design. If your website takes an age to load, has broken images and content, or is generally a nightmare to navigate, it can put off potential customers.
It's well worth mentioning that a website designer is someone who visually creates the look and layout of your website. A website developer is a technical expert who will build the website through coding – replicating the design provided by a designer.
So, if you don't know your HTML from your CMS, or your SEO from your WYSIWYG, let us help you understand the cost of website design.  Depending on your requirements your website design prices could vary from £495 to £15,000, and even beyond if you're really ambitious.
How much does website design cost?
Type of website
Cost + VAT
(Range low - high)
Average cost
Website design cost
£495 - £15,000
£7,747.50
Ecommerce website design cost
£1,000 - £5,000
£3,000
Wordpress website design cost
£400 - £7,000
£3,700
Bespoke website design cost
£2,500 - £10,000
£6,250
Other ongoing costs
Domain name
-
From £8+ per year
Hosting
-
From £50 per year
SSL Certificate
-
£50 per year
The cost of website design can vary drastically depending on what you need:
Do you want a simple 10-page site or a complex eCommerce website with thousands of products?
Is your content mostly text, or do you need videos created and animation added?
Are you happy with standard 'out of the box' templates or do you want to really stand out with a custom design?
You also need to think about other practical and ongoing costs including buying your domain name, website hosting and ongoing maintenance. The cost of a domain name varies depending on how popular or competitive the name is that you want and the domain extension you choose (.com or .org for example). Some domains can cost as little as £1 but can run into hundreds if not thousands of pounds for popular or competitive names.
Website hosting is what enables your website to stay live and available for visitors. Often you can bundle purchasing your domain and your web hosting together with the same provider. Web hosting can cost you between £4 to £80 per month for a small website and as much as £1000+ for a large eCommerce site.
Something to bear in mind is that having a domain name and web hosting is the equivalent of paying rent to have a space online, so you need to think carefully as these are ongoing costs that you have to pay but most providers offer different packages for different budgets.
It's also important to factor in website security and you'll need a Secure Sockets Layer (SSL) certificate. This protects your website through encryption and stops online criminals from being able to read and modify your website's information. Often if you buy a hosting package from a provider an SSL certificate is included in your costs. If you need to obtain one outside of a package the typical price is approximately £50 per year.
The good news is that as knowledge and technology has developed, more and more web developers and small web agencies exist. The world of web design, development and online purchasing can be a confusing one, so its reassuring to be able to call on these professionals to support you with you web design project. As technology and expertise has progressed, prices have also reduced as more and more people look to have their own website.
See the tradespeople we've checked and recommend for your job
What are the different types of websites?
Understanding the purpose of your potential website is essential. By identifying your business's need for a digital presence, you can then decide on the type of website you need.
Matt Stabeler at BigBadWeb explained the different motives behind a business getting their very own website:
"For some businesses, it's simply a web presence that potential new customers use to find your contact details and fills their confidence in your professional profile. In this case, your focus is likely to be on ensuring your website shows up in searches.

For other businesses, your website might be a window into your core business, for example an e-commerce site, or property sales, or an online brochure for your unique product or service. This leads to a more critical focus on how well each page of the site performs in terms of search engine optimisation, and optimising user experience to encourage your users to buying your product, or improve the number of new leads, or convert leads to sales."
One page websites
One page website's, sometimes also called a landing page, are increasingly common for small businesses or new businesses who are on a tight budget. These simple pages can be just enough to get started with your online presence and give visitors an overview of your services and how to contact you. The average cost of a simple one-page website costs approximately £200 to £300 per year including your domain name, hosting and SSL certificate but not including any bespoke work by a web designer.
Small business websites
For small businesses that are looking to increase their visibility, it's common to have a website that comprises of 4-5 pages, including the home page, an about page, a services page and a contacts page. The average cost of website for a small business of this kind is approximately £500 to £1500 per year to include some support and maintenance from a web designer.
At this point, depending on your business requirements, website design prices start to increase if you need additional functionality such as allowing visitors to make bookings or purchase items through your website. One point that is really important to make is that any website needs to be 'responsive' which means it is able to be viewed on a range of devices with different screen sizes from a mobile all the way up to a desktop computer. This is vital to the success of your website (and your business) and search engines like Google prioritise showing mobile responsive websites in their search results.
WordPress website design cost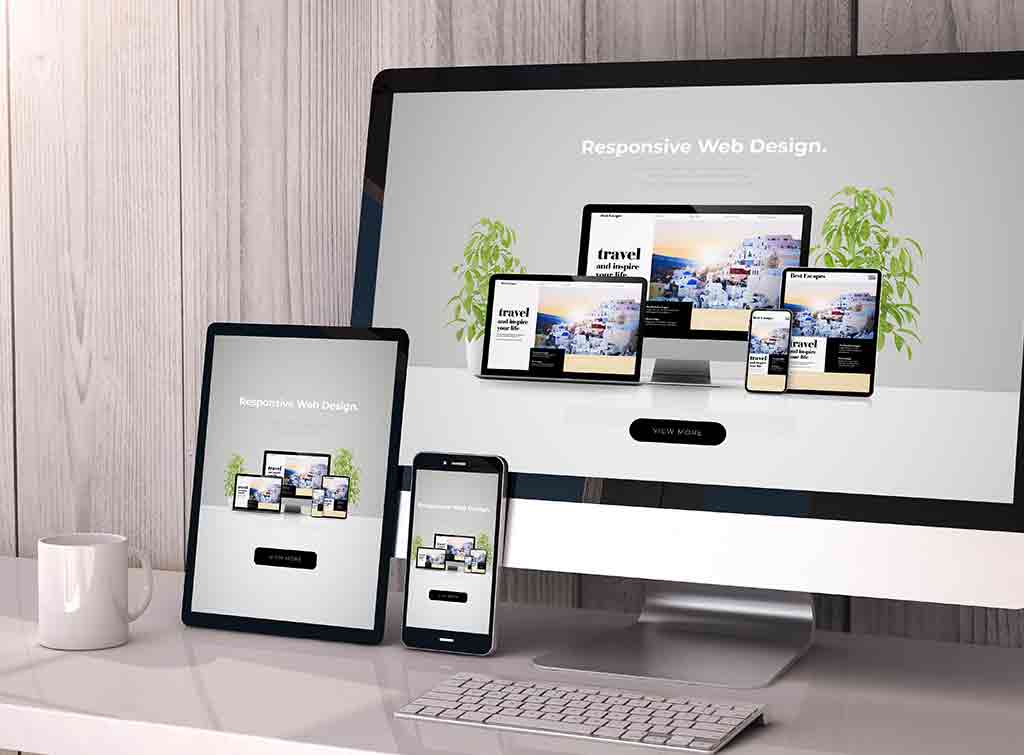 A much more modern approach to web design, a Content Management System (CMS), such as WordPress, gives you the ability to update your own content any time for free. It's also known as a "database driven website" as the content is stored in a central database. You'll still need to pay a web developer to create the overall design but after that you have much greater control.
This is done through a WYSIWYG editor (what you see is what you get), so named as the content appears the same on the website as how it looks when you add it in the editor, much like on a Word document. The most common CMS is WordPress but there's also Wix, Squarespace, Weebly, Joomla and many more with equally unusual names.
WordPress website design costs are between £400 – £7,000 depending on the site's complexity, and around £3,700 on average.
Ecommerce website design cost
In addition to having the ability to add pages to your site, you could need to add products and services. Most importantly, you may need the ability to have a shopping cart and process payments through the site. This can be done with an eCommerce website, such as by using a third-party tool like Shopify, as a plugin to your CMS, or by using a dedicated eCommerce CMS (e.g. Magento).
Depending on this choice, your eCommerce website design cost can vary between £1,000 – £5,000. It may even cost much more than this if you need a very large site, or need help adding products to the site.
Bespoke website design cost
The most expensive type of website is one that's bespoke. This means it will be 100% tailored to your specific needs.
Whilst you can save money on WordPress website design costs by using a template, there's always the risk your site will look similar to someone else's. Spending the money on bespoke website design means you'll have something unique but also that you'll need a larger budget.
Bespoke website designs cost from £2,500 – £10,000, although this is really only the tip of the iceberg. Large brands spend hundreds of thousands on their sites, especially when they have to integrate them with complex internal systems. For example, Hertz spent over $32 million on a website that never even went live!
See the tradespeople we've checked and recommend for your job
Can I design my own website?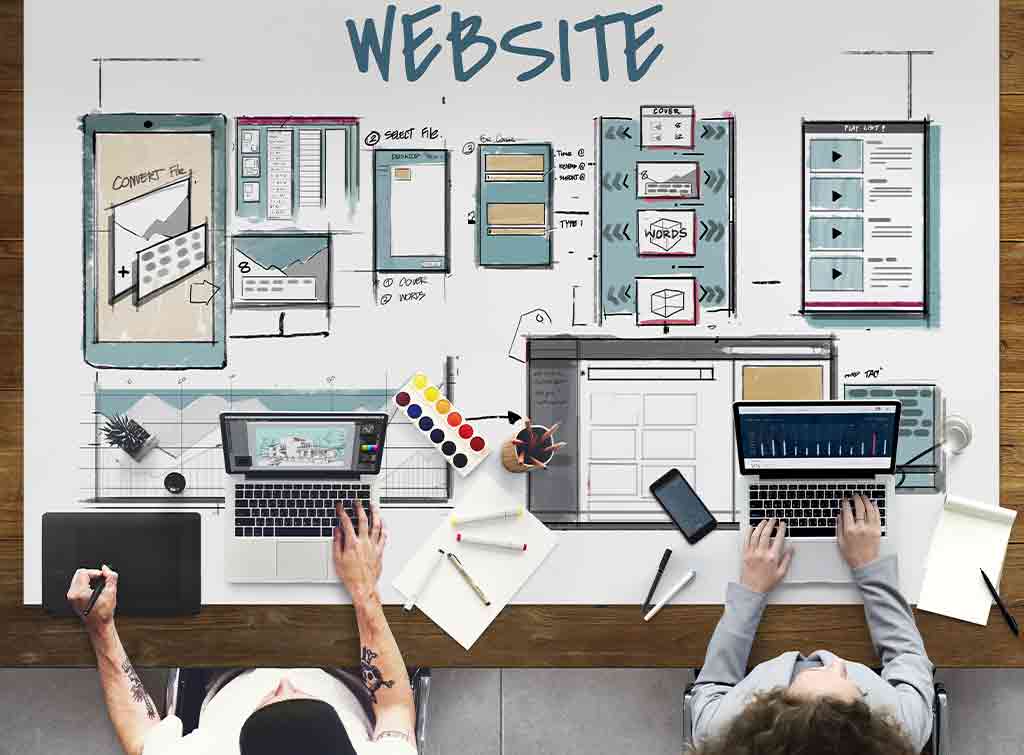 Whilst it's true that designing a website can be as simple as downloading WordPress and a theme, unless you know what you're doing it's very hard to create a great design. If you don't know how to code, or understand the ins and outs of your CMS, you'll end up with the same design as hundreds of other sites.
There are a number of different platforms that allow you to create your own website 'out of the box' such as Squarespace and Wix, as well as platforms like Canva and Adobe where you can even create a one page design for free. However, website design is very much a case of you get what you pay for.
Self-build websites will take a novice hours and hours to work on which can be frustrating and absorb a lot of time that could be better spent on running their business. By creating a website yourself you also need to maintain it yourself and be aware of any updates or security threats that could put your website and your business at risk.
Professional website design costs more but is well worth it as you'll get a much higher quality design that is user friendly and bug-free. Plus, you'll have the assurance any online payments will be processed correctly via your eCommerce site. They can even advise on other ways to market your site, such as SEO.
For these reasons, we would recommend hiring a professional web developer. To find a local, reputable, tradesperson in your area and get a personalised website design cost use our free search feature.
Benefits of paying for website design
A professionally designed website can also:
Give your business a more prestigious look and feel.
Drive more sales by appearing more professional.
Enable you to take payments online.
Improve your rankings in search engines, giving you more customers.
Make it easier for customers to find key information.
Give you more control over your content, so you can easily add and update pages.
Let you include better visuals and even videos.
Act as a clear and straightforward way of displaying essential information for users.
Cut down on Customer Service calls by giving people the information they need online.
Website design cost calculator
Along with the type of website, your website design costs will vary based on:
Size of site: The more pages you have, the more you'll pay. The exception to this is if you upload the content yourself, although this can be a long process.
Clarity of the brief: When contacting a web developer, you should try to make your instructions as clear as possible on what you need, as well as any other sites you like. The cost of website design can quickly spiral if you change your mind later, on what you need.
Existing site: If you already have a website and are happy with the content but not the design, it will be quicker and cheaper to build a new one than if you need brand new content.
Complexity of design: If you need a login area, custom forms, database connections, lots of plugins and fancy menus (etc.), you'll pay more than for a simpler site.
Experience of web designer: The more experienced your web designer, the more you'll pay. Equally, very large web development agencies typically charge more than smaller ones, who charge more than freelancers.
Imagery, photography and videos: If you don't have very good photography available, then it can be hard to make a good-looking website. This may be the perfect time to invest in new photography and even video to really make the site stand out.
Location: Where you are located in the UK will affect the price you pay. Specialists in London and the South-East generally charge more than elsewhere.
Website app: Turning your website into an app for mobile devices allows people to access your site any time. It's great for Ecommerce sites, or so users can quickly login to your site, but it does carry an extra cost.
Maintenance: Some web developers offer monthly maintenance packages. This can be useful if you need adhoc help adding content or updating plugins. This is often bundled with hosting, so you only need one monthly fee to cover everything.
Website design checklist
Website design costs can be offset by the time saved on Customer Service queries and by increasing sales
Improving your website can attract and retain new customers
The type of website will vary the cost a lot. Simple one page out of the box sites are the cheapest and bespoke website design costs are the highest
Being clear on what you need, and providing exiting content and images, can reduce the cost
Don't forget to do SEO, PPC and other promotion to help market the site
Website design quotes
If you're feeling inspired to start on a website design journey then it's time to get some quotes. With any project we always recommend getting at least 3 quotes so you can compare what work will be included and the all-important prices. To begin getting quotes you can find a recommended local website designer by typing your postcode into the search bar below.
We can also help you to get quotes by using our request a quote service. Post the details of your requirements and we'll send this to 3 professionals for them to send their quotes to you.
FAQs
Where can I go for website design?
If you would like a new website developed, then you can choose from the following places to help realise your vision:
Freelance designer
Web design agency
Offshore web company
DIY templates
How can I promote my website?
Once you've got your new website, it won't instantly bring in new customers, so you'll need to promote it. There's a lot to understand in each of these areas so we've compiled some of the best guides around to help you get started. Click on any of the links below to learn more.