Last updated on August 18th, 2022
Windscreen repair cost guide
If you have a chip in your windscreen, it's crucial to get it fixed as soon as possible. Our guide to windscreen repair costs will tell you everything you need to know.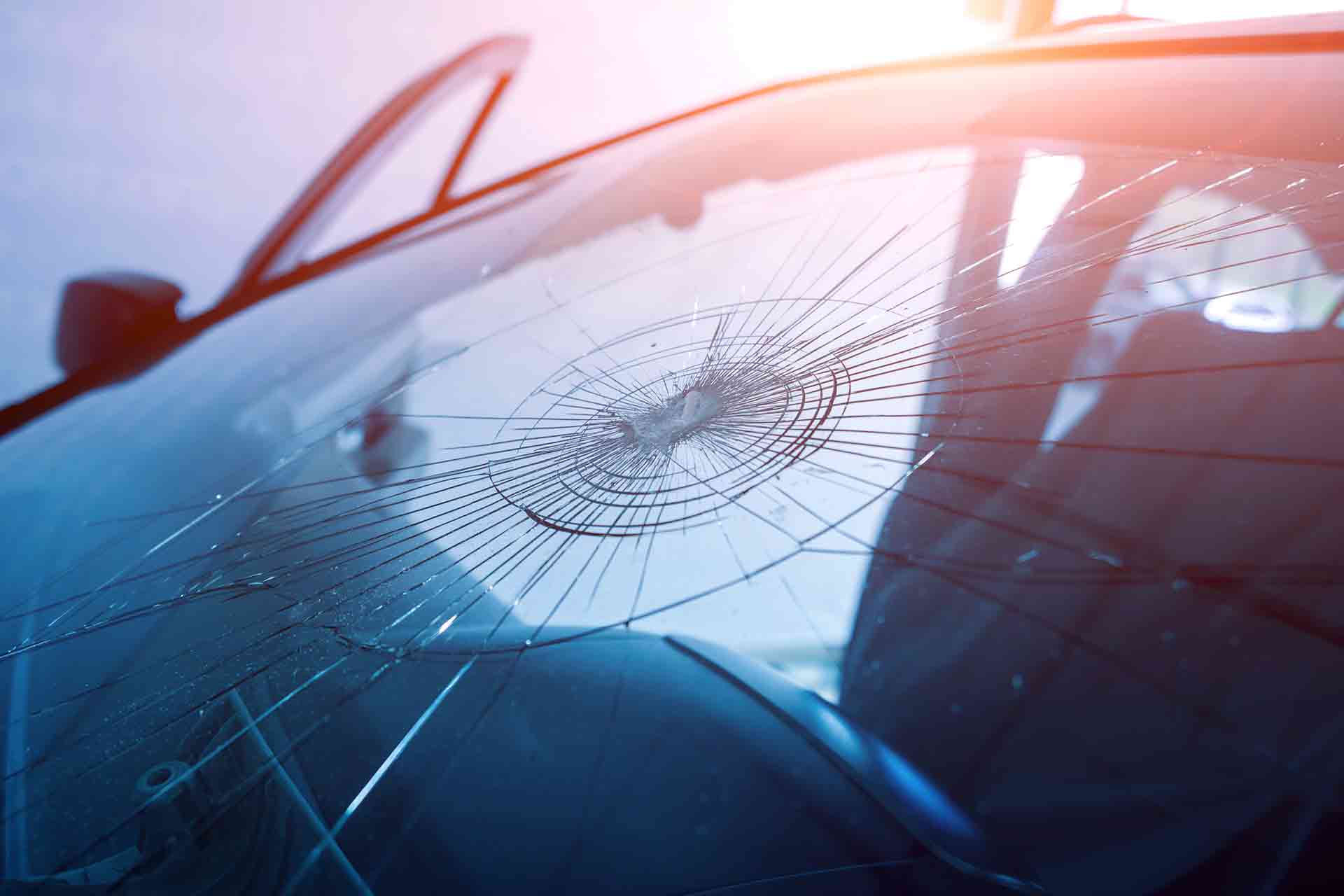 Chips can hamper your visibility and reduce the performance of your windscreen, affecting everything from defrosting to noise reduction. Worse still, windscreen chips can easily grow into cracks, and when this happens your windscreen will need replacing.
The location of the chip on your windscreen will determine whether or not it can be repaired, or if the windscreen needs to be replaced. If it's close to the edge of the screen, it will usually need replacing.
Windscreen crack repair cost
It's important to get windscreen chips repaired before they become cracks. If you have a crack in your windscreen, you're most likely going to be looking at the cost of windscreen replacement.
Chipped windscreen repair cost
The cost of repairing a chipped windscreen depends on the size and depth of the damage. Chips and cracks larger than a £2 coin tend to require the replacement of the whole windscreen.
A chipped windscreen repair costs between £40 and £118 on average.
| Car type | Price of repair - range low | Price of repair - range high | Average UK cost (+VAT) |
| --- | --- | --- | --- |
| Budget | £30 | £50 | £40 |
| Mid-range | £50 | £70 | £60 |
| Premium | £70 | £167 | £118 |
Cracked windscreen replacement cost
The cost of replacing a windscreen varies far more than the cost of windscreen repair. This is because you're effectively ordering a new part. Modern car windscreens, especially on luxury cars, are far more than a pane of glass. They often contain all kinds of advanced features, such as rain sensors, noise suppression material and heating elements.
| Car type | Price of replacement - range low | Price of replacement - range high | Average UK cost (+VAT) |
| --- | --- | --- | --- |
| Budget | £188 | £332 | £260 |
| Mid-range | £341 | £499 | £420 |
| Premium | £1,050 | £1,650 | £1,350 |
The cost of windscreen replacement can range from £188 for a small budget car up to around £1,650 for a high-tech Range Rover windscreen.

FAQs
Should I put the windscreen repair cost through my insurance?
If your insurance policy has windscreen cover, you can make a claim for windscreen repairs or replacements. However, you may be charged an excess. If the repair cost is low, you may consider paying out of your own pocket to avoid the excess and any potential increase in your insurance premiums in the future.
Is it safe to drive with a chipped windscreen?
Remember that chips can easily turn into cracks, and driving with a cracked windscreen could be a violation of Section 40 of the Road Traffic Act. What's more, damage to your windscreen can obscure your vision when driving, so it's always best to get problems fixed as soon as you notice them.
Can I repair a chipped windscreen myself?
It is possible to repair a chipped windscreen using a repair kit, which contains epoxy resin to minimise the appearance of chips and cracks. However, it's usually best to have a professional carry out repairs to your windscreen.
How long does it take to replace a windscreen?
It depends on the make of the car and the type of windscreen, but it can be done in as little as an hour if it's a basic windscreen.
What can I do to avoid getting a chipped windscreen?
Unfortunately, there's not a lot you can do to prevent your windscreen from getting chipped. It can be caused by road debris, sudden changes in temperature, bad weather or a collision. All you can do (apart from protecting your car from extreme weather conditions, and not using boiling water to defrost your windscreen) is to drive carefully and get any chips fixed before they turn into cracks.
What paperwork do I need once I've had my chipped windscreen repaired?
If your windscreen has been repaired or replaced, you should receive a warranty or guarantee covering the work.
Got a chip in your windscreen that needs fixing? Find a local professional to help restore your windscreen glass. 
See the tradespeople we've checked and recommend for your job