Last updated on February 22nd, 2023
How much does a wrought iron fence cost in 2023?
If you're looking for a fence that's low-maintenance, long-lasting and secure, you can't go wrong with wrought iron. So, how much exactly do they cost? We'll answer all of your questions here.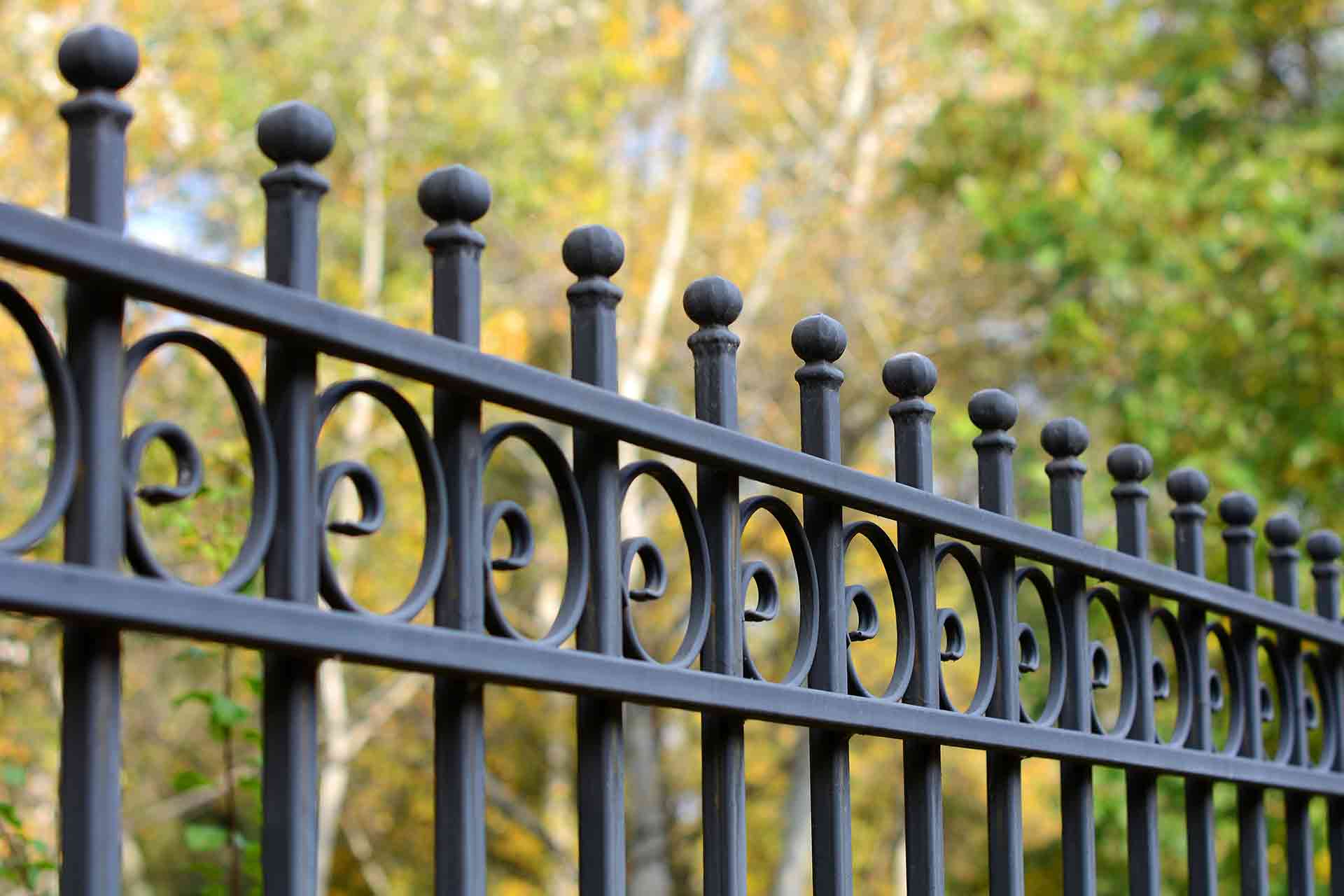 If you're set on a stylish fence for your property, wrought iron is a great choice. That said, there are some alternatives to consider, all with different benefits.
We'll take a look at the costs of three of the post popular fences in this guide.
Once you're ready to begin your project, don't forget to use our free search tool to find a wrought iron fencing expert near you.
How much does a wrought iron fence cost per foot?
When it comes to getting quotes for wrought iron fencing, most suppliers will price your job per metre of length, not per foot of length.
| Type of fence | Unit | Low Cost (excl. VAT) | High Cost (excl. VAT) | Average UK cost (excl. VAT) |
| --- | --- | --- | --- | --- |
| Wrought iron - 1.2m high | Per metre | £200 | £1,150 | £675 |
| Wrought iron - 1.8m high | Per metre | £300 | £1,400 | £850 |
| Aluminium | Per metre | £145 | £450 | £297.50 |
| Steel | Per metre | £80 | £250 | £165 |
The typical cost for a metre of 1.2m high wrought iron fencing is £675. If you want taller fencing at 1.8m high, expect to pay around £850 a metre.
However, be aware that prices vary hugely depending on the factors we mention in our wrought iron fencing calculator below.
Wrought iron fence cost calculator
The cost of a wrought iron fence depends on a number of factors:
Your location
How thick the fence is
How intricate you want the fence decorations to be
The fence's overall size
What kind of finish you choose (eg. do you want it painted, galvanised or left natural?)
Once you've established the impact of all of these on your project, you'll need to measure the length of area that needs fencing before you can get accurate quotes.
Or simply request a site visit from a local tradesperson who'll measure up for you, then quote accordingly.
See the tradespeople we've checked and recommend for your job
Cost of wrought iron fence panels
You might think that you can save money by searching for pre-fabricated wrought iron fence panels online. But it's worth noting that most wrought iron fence installations call for custom fabrication, even if you stick to a predetermined design.
In other words, most of the time, a contractor will need to weld the wrought iron into a fence before installing it for you. Welding services are usually around £75 - £180 per hour, depending on the experience of the welder.
Aluminium wrought iron fence cost
Aluminium is a popular alternative to wrought iron fencing because it generally costs less than iron.
Plus, it requires even less maintenance than wrought iron (thanks to the fact it doesn't rust) and it's easier to use in round or curved designs because it's lighter and more flexible.
You can expect an aluminium wrought iron fence to cost around £297.50 per metre.
The main downside of aluminium is that it's not as strong as wrought iron. If you're looking for a stronger alternative, you could consider a steel fence.
At around £165 per metre, it's a similar price to wrought iron, but it's even stronger. And, like aluminium, it doesn't rust.
Steel 'wrought iron' fences are also shinier and look a bit more modern, so you'll want to consider what aesthetic you're going for before you make your choice.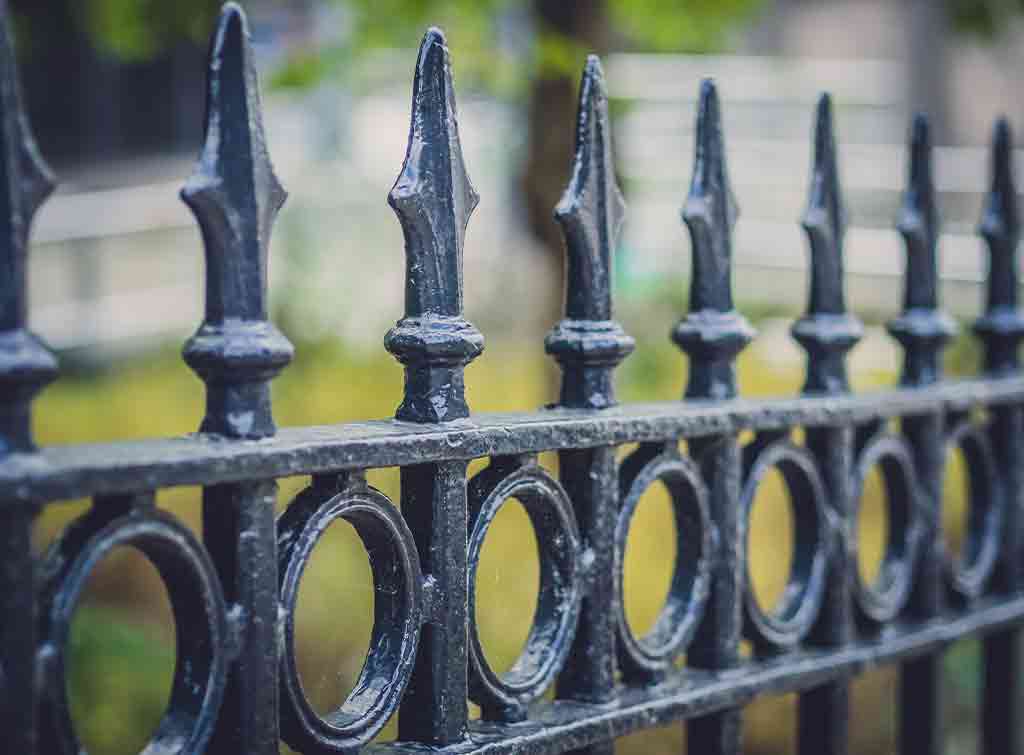 Cost of wrought iron fence key takeaways
Budget between £675 and £850 per metre for wrought iron fencing
Most installations of wrought iron fences call for custom fabrication
Consider aluminium and steel as wrought iron fence alternatives
Wrought iron fence quotes
Once you've made your design decisions it's time to get a quote! We always recommend getting at least three quotes for any project so you can compare what is included as well as the price.
To get a quote you could consider getting quotes from both fencing contractors and ironmongers to compare the service and the price. For a simple way to get your wrought iron fence quotes, you can use our handy search feature to make your shortlist of who to contact.
You can also use our request a quote service by submitting details of your project. We'll then get 3 fencing specialists to send you their quotes.
See the tradespeople we've checked and recommend for your job