The beginner's guide to land surveying
Our informative land surveying guide covers everything you need to know. From types of survey, what's included, land survey costs, equipment needed & more.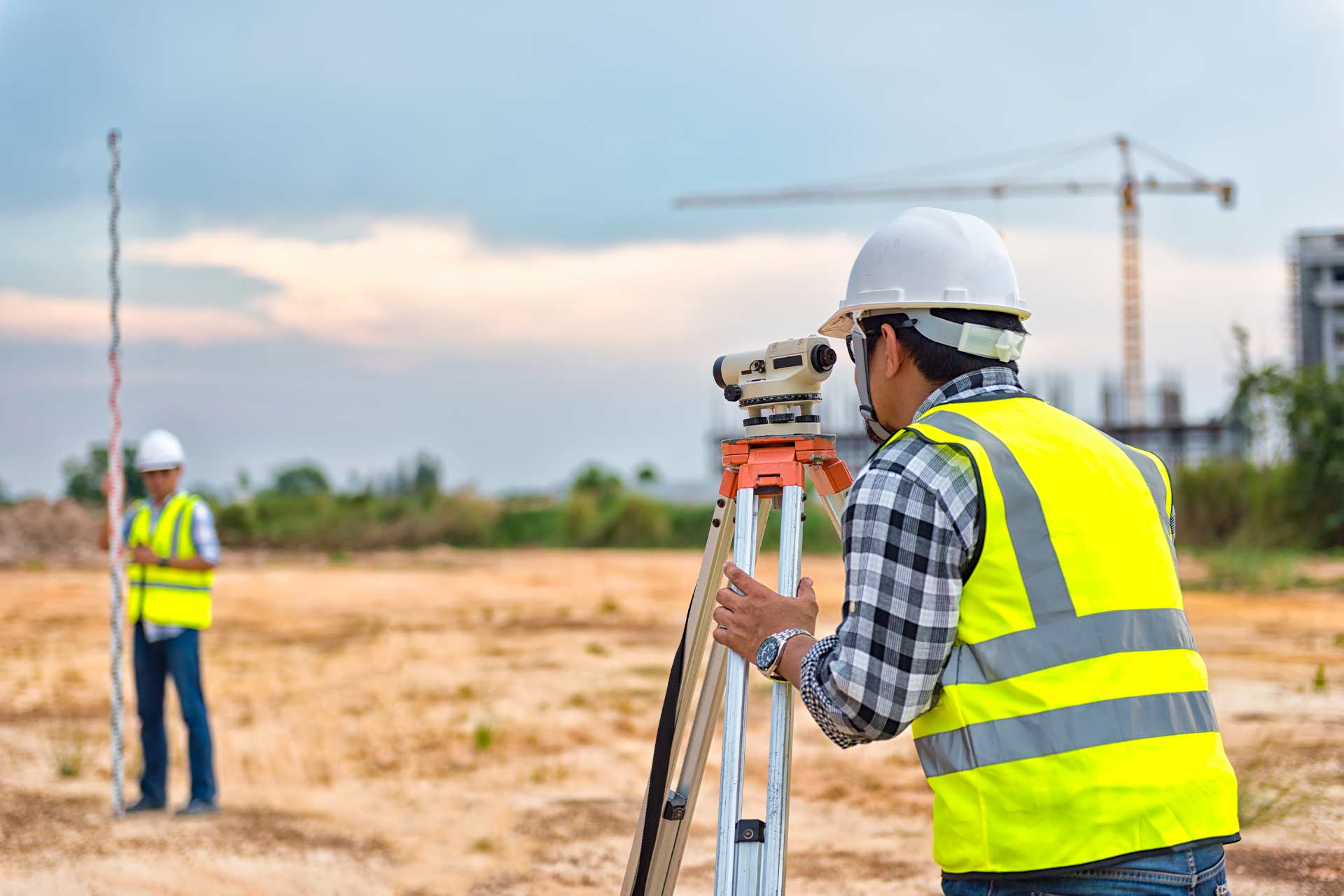 If you're buying a new property, it's normally a condition of your mortgage that you arrange for a survey to check for any structural issues. But, what about the land itself? Land surveying is often overlooked, despite its importance for any homeowner.
If you're confused about the purpose of land surveys, are curious about what a typical land survey costs, or are wondering about the types of land surveying equipment, this guide is your perfect resource.
What is land surveying?
Before you decide whether or not to arrange a land survey, it's essential to know exactly what land surveying is. The main purpose of a land survey is to check where your property's borders are. This can save future arguments with neighbours around the positioning of fences, walls, trees and structures.
Land surveys are especially useful when buying land, buildings or extending structures, and if there's a dispute with your neighbours.
See the tradespeople we've checked and recommend for your job
What land surveying equipment is used?
In order to accurately plot your land, a range of technical measuring tools will need to be used.
Wondering what land surveying equipment is used? The most common tools are listed below:
Theodolites
Spirit levels – Regular or laser
Tripods
Drones
What's included in a land survey?
As we covered earlier, land surveys can help to prevent arguments and give you peace of mind when adding any type of structure to your property. Generally, what a land survey includes will depend on the type of land survey you choose, these include:
Standard land surveys
Geodetic land surveys
Informational land surveys
Engineering land surveys.
As a homeowner, a standard land survey will likely be sufficient, although you may need other types for more complex issues.
What does a land survey actually do?
A basic land survey looks at property boundaries, slopes, the location of structures and the area of land you own. Other types of surveys are used to create maps, look at topography and can take into account the earth's curvature.
How do you survey your land?
If you want to save the price of professional land surveying, it may be possible to do the work yourself. If you want to know how to survey your land, firstly, you'll need to buy the correct equipment. This can be very expensive, especially as you may only need to use it rarely when you move home.
In addition, unless you have experience of land surveying, your findings may not be accurate, leading to confusion and stress.
In most scenarios it's far simpler to hire a professional to do the job for you. This way you can guarantee flawless results in a fraction of the time. Plus, there's no need to buy costly equipment.
See the tradespeople we've checked and recommend for your job
What are contaminated land surveys?
Unfortunately, there are many homes today that are built on potentially contaminated land. This usually occurs thanks to issues with waste disposal or industrial processing near the property.
Wondering what a contaminated land survey is? These crucial surveys are designed to check your home is safe and there are no health risks. A contaminated land survey may be necessary if you are buying or selling a new home that may have been affected.
Looking for accurate, quick results?
If you need to arrange a land survey for your property, hiring a professional is the best option available. Not only will they have years of experience, but they'll also work efficiently and accurately, giving you perfect results.
In the search bar below you can find recommendations that you can rely on. Enter your postcode, hit enter and you will be presented with land surveyors near you. Each member has their own profile page with customer testimonials giving you confidence in your choice.
See the tradespeople we've checked and recommend for your job
How much does a UK land survey cost?
When you choose to hire a professional land surveyor you'll save on the cost of technical equipment plus save yourself the time and effort of conducting the survey. But what does a typical land survey cost? Generally, this will cost around £395 per day depending on the size of your land.
If you'd like to read more about splitting and selling your land up, our handy splitting title deeds guide is a brilliant source of information and costs.