Roller shutter repair – common issues and fixes
Is your roller shutter causing you a headache? Read our guide for advice on common roller shutter issues and roller shutter repairs.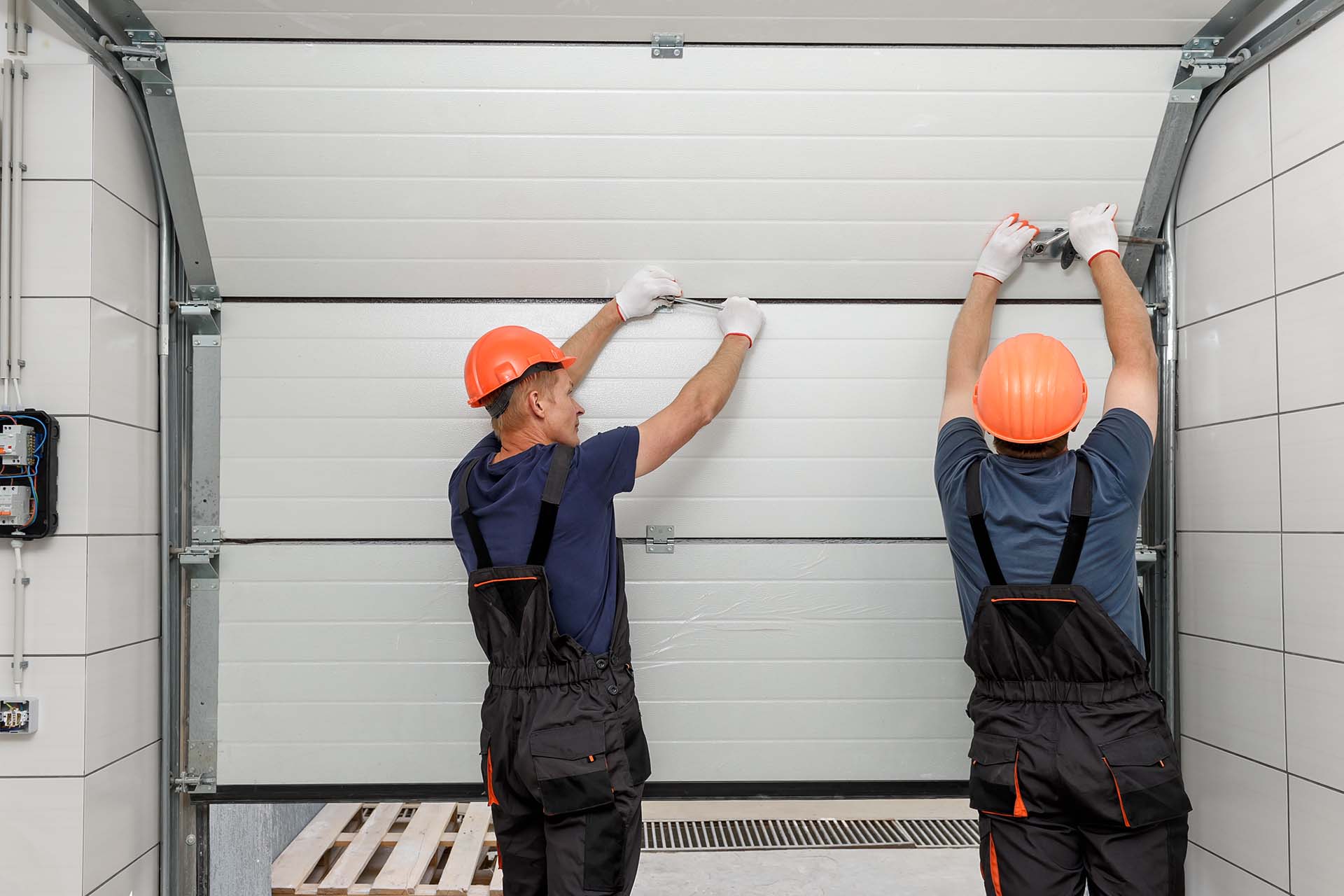 Roller shutter repair is inevitable. Whether you have roller shutters on your home or a commercial property, these hard working pieces of equipment eventually give in to wear and tear. We're taking a look at the common reasons why you might need your roller shutters repaired and how to get yours fixed.
Roller shutter repair – common problems
Roller shutters fall into two main categories – manual or motorised. Each type tends to have its own common problems but they can be broadly summarised into these main issues:
Shutters won't fully open or close
Overheating
Sticking or screeching
Shutters only opening or closing halfway
Wear and tear
Roller shutter repair – simple fixes
Looking at these common issues, here are some simple tips for DIY roller shutter repair.
Opening and closing
If your roller shutter is having difficulty opening or closing, if it is motorised the first thing to check is if the power source is working. A failsafe tip for anything with a power source is to turn it off and back on again to see if this fixes the issue.
Overheating
If your roller shutter is in constant use then it may get too hot and end up overheating. Leave it for a while before trying again. If this doesn't solve the problem then it is time to call in a professional as the motor may have burnt out.
Screeching and sticking
Is your roller shutter giving you a headache with its screeching and sticking? This indicates that your roller shutter needs some lubrication. A simple fix is to line the rails with WD40.
Are your shutters only opening or closing halfway? This suggests that the proximity sensors may be dirty or misaligned. As a starting point for repair, clean the sensors thoroughly and try again.
Wear and tear
Finally, your roller shutters may have succumbed to general wear and tear from constant use. Being open to the elements means they can get dented or cracked and this can cause problems with rail alignment or mean that the roller shutter gets stuck and cannot move as it should.
If none of these fixes seem to do the trick then you will need to hire a shutter specialist.
See the tradespeople we've checked and recommend for your job
Emergency roller shutter repair
There may be a situation where your roller shutter fails and you need an emergency repair. If you have a motorised roller shutter you may be able to manually override the switch to help you to get in or out of your home or premises.
If the roller shutter is completely unusable and it is unsafe to delay the repair then it's time to call the professionals. A roller shutter specialist can come out to your property and inspect the shutter and discuss the options with you and decide whether it can be repaired immediately or if more work is needed.
We'll look at the costs in just a moment but it is worth mentioning here that if you require emergency or same-day repair you will need to pay an emergency call out fee on top of any repair costs.
As an important side note, industrial and commercial roller shutter doors are classed as machinery and should be serviced every 6 months to ensure that they are fully functioning and operating safely.
Roller shutter motor repair
If you have motorised roller shutters, the most common problems include a loss of power, build up of dirt or debris, or a motor failure.
Electric motors can burn out due to faulty wiring or can just stop working due to old age and constant use. As with most things, prevention is better than cure, so the best way to prevent roller shutter motor problems is by getting your roller shutter serviced and maintained regularly by a shutter specialist.
To prevent the need for motor repair, be sure to check your shutter after bad weather, keep the tracks lubricated and free of any dirt, debris, or obstructions. You should also regularly check the power button and the surrounding area for any signs of damage.
If you notice any burn or scorch marks, melted or warped plastic, or notice any unusual smells when operating your shutter, then these are definite signs that you need to contact a shutter specialist to take a look.
See the tradespeople we've checked and recommend for your job
Roller shutter repair cost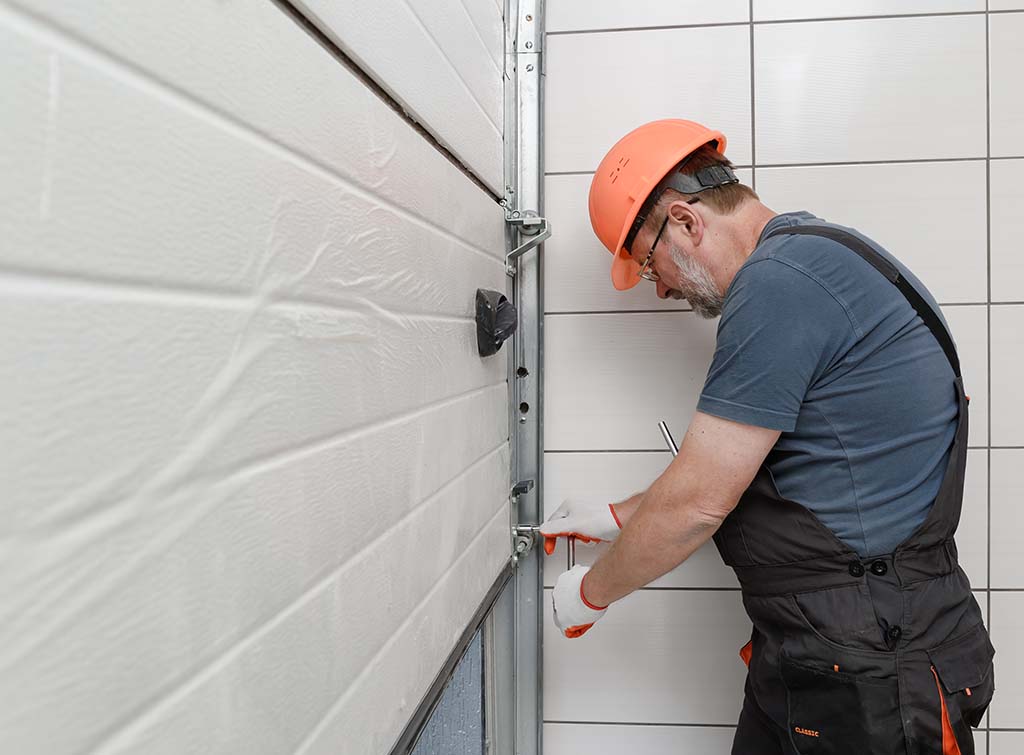 Now let's go over the average roller shutter repair costs. Depending on the size, material, and operation type, you could expect to pay anywhere from £400 – £2,500 to replace a roller shutter. If you have a roller or sectional garage door, take a look at our sectional garage door cost guide.
For a roller shutter motor repair, you're looking at an average cost of £180.
If you require an emergency roller shutter repair then a same-day emergency call out fee will cost approximately £125 plus a charge of £62 per hour.
When it comes to roller shutter repair costs, the total price will depend on the severity of the damage, how long it will take to fix, and the materials needed.
FAQs
How do you fix a stuck roller shutter?
This will depend on the operation type of your shutter. If it is manually operated then check there is no debris or anything caught on the guide rails that might be causing the shutter to be stuck. If you can't see anything then try lubricating the rails.
If you have a motorised shutter then try turning the power on and off again, look for any signs of wear and tear or obstructions and clean any sensors that might be preventing the shutter from moving.
If you still have a problem, seek the advice of a shutter specialist.
Do roller shutters need servicing?
If you have shutters in an industrial or commercial setting then you will need to get them serviced every 6 months to ensure they are operating safely.
Even if you have shutters at home, it would still be advisable to get them serviced annually to prevent any sudden problems or catch any small issues before they become a problem.