How to pick a trustworthy painter and decorator
Some homeowners love donning their overalls to get stuck into painting and decorating their property. But not all of us feel the same way, especially when we put in hours of work only for the results to be underwhelming, then we ask ourselves, 'why didn't I hire a pro?'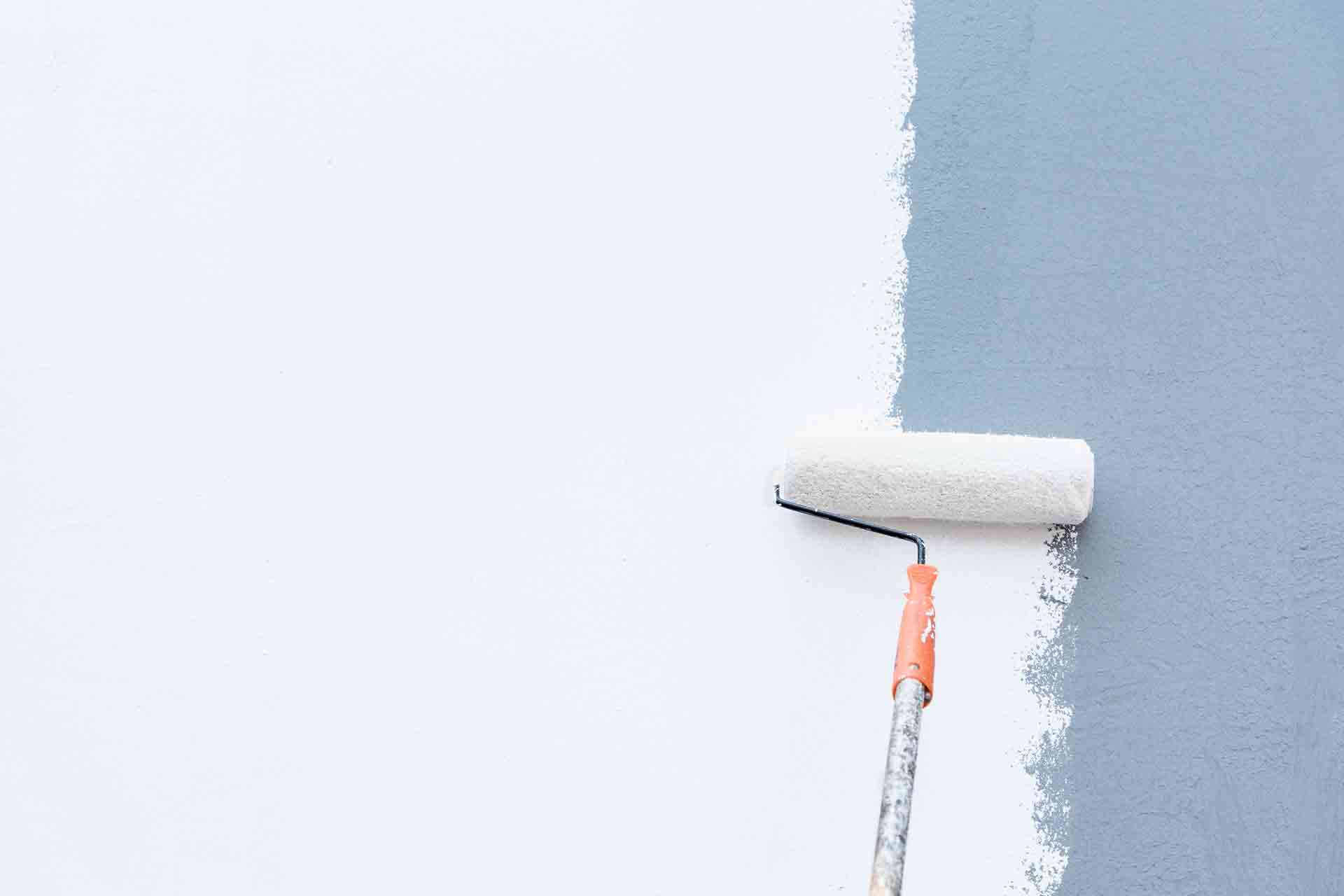 In this guide, we look at the best ways to find a painter and decorator to hire. With so many tradespeople out there, we'll give you tips and advice on how to hire a painter that will do a great job.
4 tips on picking a good painter and decorator
Here are some of our top tips to help you out when looking for a great painter and decorator that you can trust to achieve results you'll be happy with for your home.
1. Hire an experienced painter and decorator
This might sound obvious, but it's really important to hire a painter that has lots of experience and training. It will save you time and money in the long run. Ideally, you want to find a painter and decorator that is a member of a recognised national body, such as the Painting and Decorating Association.
Alternatively, some paint brands have their own accredited schemes, including Dulux Select Decorators.
It's also really helpful to ask for examples of their previous work, so you can see the quality and style of the work they've done for other customers.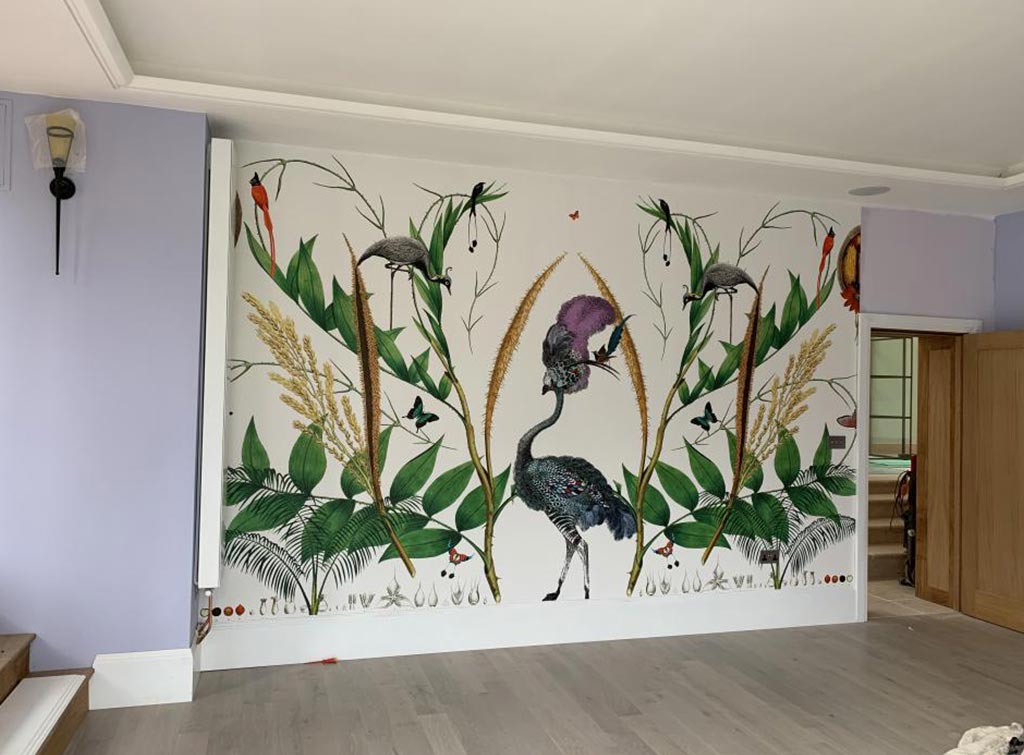 2. Always check their reviews and ratings
Checking customer reviews and ratings is one of the best ways to find a painter and decorator that you can rely on. Comments from previous customers should give you a clear indication of the quality and reliability of the painter and decorators in your area.
If you find a painter that has a lot of great reviews and comments, then you know you've found a good painter and decorator!
The easiest way to see real reviews from previous customers and images of their work is on our website. Simply enter your postcode into the search bar and find the approved and guaranteed painters near you.
See the tradespeople we've checked and recommend for your job
3. Get at least three free quotes and compare them
Most professional painters and decorators will happily offer a free quote for new potential clients. If you're asked to pay a fee simply for them to give you a quote, you might be best to move on and find a painter that is happy to quote for free before making you part with your money.
Ask for a breakdown of costs so that you know which items are included as standard and which ones you'll have to pay extra for. This also helps you compare quotes from different painters.
It's really easy to get three quotes – just post your decorating job, and we'll find and contact approved and guaranteed painters.
4. Ask practical questions
Before you hire a decorator, it's sensible to ask questions about the practicalities of the painting job to make sure you're happy with the service that they offer.
Here are some handy questions that you can ask when you're getting quotes:
How long do they expect the job to take?
How much will it cost?
What hours do they work?
Will it be them or other people in their team actually doing the work?
Do they require space to store their equipment and materials or will they take everything away with them each evening?
See the tradespeople we've checked and recommend for your job
Why hire a painter and decorator?
If you're still on the fence on whether you should hire a decorator, let's look at some of the reasons why you might want to hire them in the first place, because finding a good painter and decorator instead of doing it yourself might just be what the doctor ordered.
They do all the preparation and legwork
Painting your home is more than just picking a pretty colour and splashing some paint on the walls. There's a lot of preparation and cleanup work involved, which you won't have to do if you hire a painter and decorator.
They'll lay out dust sheets, prep the walls, sand surfaces, mix the paints, apply the paint, and then tidy it all up afterwards. And you won't have to lift a finger.
They're speedy
Hiring a painter and decorator often saves you a lot of time, especially if you can find a painter that's been doing it for years. Because they're experts and can work at a much faster pace than the average DIY enthusiast.
They have all the tools
Not only can you save time if you hire a painter and decorator, you can also save money. Professional painters already have all the tools they need for the job, from paint brushes and rollers to dust sheets, tape, paint trays and ladders. They'll come fully equipped to get the job done, all you need to do is open the door and let them in.
They're insured (or should be)
Most reputable painters and decorators you'll find will have health and safety insurance, so they'll be protected in the event of any accidents happening whilst they're painting your home. Many painters and decorators also offer a satisfaction guarantee, and some will even provide a limited time warranty for their work to ensure you are completely happy with the results.
They can give you an accurate time estimate upfront
Experienced painters and decorators will be able to give you a pretty accurate estimate of how long they think it will take them to complete the job. That means you can confidently fit them into your schedule when it best suits you, which is particularly helpful if you're planning other home improvement works that you need to coordinate.
They'll finish the job to a better standard than you
One of the biggest issues with DIY home improvements is the threat of your work not looking great when it's finished. You want to look at your decorating with pride, not picking out all the imperfections of your work. This is why it's best to hire a painter and decorator who has years of training and experience behind them.
By hiring a painter and decorator, the work will get done on schedule and to the best quality of finish.
See the tradespeople we've checked and recommend for your job
Should you hire a painter or do it yourself?
In total honesty, for the best finish, you should hire a professional.
Painting your home yourself is a DIY task many take on, but usually instantly regret when they see how the first few painted or papered walls turn out.
Should I hire a painter and decorator?
Here are some questions to ask yourself that might help you answer that question.
Do you have spare time to decorate?
Do you have the right skills to do a good job with painting?
Do you have the right tools to do the job properly?
How much do you have in your budget for decorating?
How much will buying or hiring the tools cost you?
Pros of hiring a painter and decorator
It can save you a lot of time and effort
Get a professional finish for your home
You don't have to worry about getting all the right tools and materials
You can guarantee the job will get done, and within a certain timeframe
How much does it cost to hire a painter / interior decorator?
Take a look at our our guide to painter and decorator prices.