How to find good wood flooring fitters
Looking to hire a wood flooring fitter? This guide offers advice on the questions to ask fitters before hiring them and the average costs to expect for fitting wood flooring.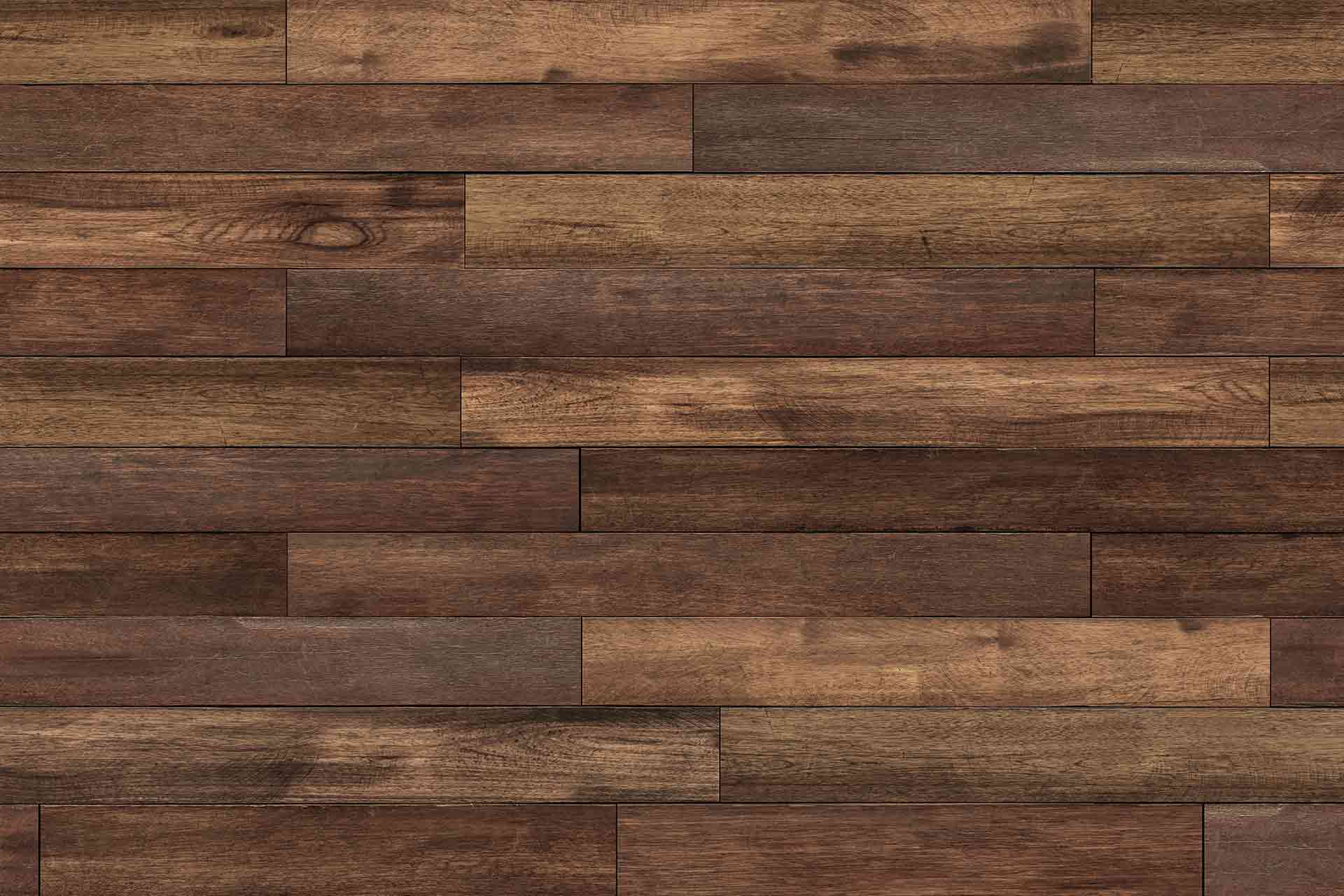 Wood flooring is a wonderful addition to any interior space. Not only is it super practical, easy to clean, and comfy to walk, sit and play on, it also brings instant warmth to any room. And if fitted properly by a professional wood floor fitter, stunning wood flooring could potentially add value to your property.
As solid wood flooring needs specific skills and experience to install, it's crucial you find a reliable wood flooring fitter to help. We're here to help you find the right tradesperson for the job.
Read on for tips on how to find the best solid wood flooring fitters for you, how much they cost, and answers to the common questions we get asked about wood flooring itself.
4 top tips on choosing the right solid wood floor fitter
1. Ask fitters about their qualifications and affiliations
Don't be afraid to ask your wood flooring fitter about their qualifications, affiliations and quality standards, it's normal stuff to ask.
Also take a look at their website and see if they list any trade associations, like the NICF (National Institute of Carpet and Floor layers) or FITA (Flooring Industry Training Association). Although there's no obligation to sign up, being a member is a good indication that a tradesperson is competent and working up to certain standards.
Another good membership to be a part of is Checkatrade – you know that if they're listed on Checkatrade as a 'Checked' member then we've run checks on them and their business.
2. Check out their reviews
Just as you would when buying a product online, read the reviews of the wood floor installers you're considering. Their website may feature testimonials, but they will be carefully selected. Look on third party websites and see if the reviews are recent – within the last six months.
Not to blow our own trumpet, but see if they have a Checkatrade profile and read the reviews on their page.
3. See if they offer a free survey
Check out if the wood flooring fitter provides a free survey of your project. If anyone quotes for a survey, this is a big sign that they are not to be trusted.
During the free survey, however, they can answer your questions and tell you exactly what they recommend for your floor. They will also be able to tell you how much flooring you need to order if you're sourcing it yourself.
4. Get at least three quotes and compare
It's important to get several like-for-like quotations to compare. Make sure labour, material and VAT are included on all the quotes. An outline of the work should also be provided along with the quote. So compare the outlines of work too.
Experienced flooring fitters will clearly list what's included in the job and the costs associated with each step. Those who cannot provide you with clear and concise information shouldn't be trusted.
Such responsibilities an outline of work should cover include:
Responsibility for moving/removing furniture
Old flooring removal and disposal – is it something they deal with or will you need to?
Skirting boards, are these being removed? Will they remove them? Will they dispose of them? Can they fit new ones?
Some fitters might ask you to prepare the room yourself before they arrive, or they may offer the option and quote for helping you to prepare the room for a new wood floor installation.
See the tradespeople we've checked and recommend for your job
What to expect from wood flooring fitters
A dedicated floor fitter will be the person best suited for a flooring job. Here's what to expect when you engage a wood flooring fitter:
Firstly, they will do a survey to check important factors including the quality and moisture of the subfloor, floor levels, skirting. They will also discuss your requirements and the feasibility of your chosen material and style of wood flooring.
Measuring up the space and calculating the flooring needed comes next. Most wood flooring fittings will be able to offer advice on where to buy wood flooring and even offer trade discounts.
The room is then prepared. This could mean removing furniture, doors, and old flooring if needed.
The wood flooring fitter will advise on what subfloor, damp proof membrane, or underlay is needed at all, as well as the best way to install the flooring, such as nailed, glued or installed on a floating floor.
You'll need to agree on the pattern or direction the flooring is to be laid, eg. herringbone, lengthways, or width ways.
A good, reliable flooring fitter will review the final flooring to ensure it is evenly laid and finished, as well as provide aftercare advice.
What do wood floor fitters cost?
You'll be looking at an average fitting cost of £100 – £200 per day.
The labour cost of a wood floor fitter entirely depends on the floor type, size of the room and the complexity of the installation. Laminate floor installation costs much less than say herringbone wood floor.
Quick ballpark cost estimates:
Laminate install only – around £25 per m2
Herringbone install only –  around £80 per m2
When working with a trusted wood floor fitter, their quote will be split between the cost of the material (if they're supplying it) and their labour to install it. The quote may also include any additional materials required, say floor screening.
Quoting wood flooring costs is difficult to calculate without an onsite survey, but the average cost ranges between £1,000 – £1,500+.
Check out our cost guide on wooden flooring for more information.
Your best bet is to reach out to wood floor fitters on Checkatrade and ask them to pop round and take a look. They can survey the space and discuss your flooring options with you and provide a quote.
See the tradespeople we've checked and recommend for your job
What makes a good engineered wood flooring fitter?
Preparation is key to the performance of new wood flooring. A good flooring fitter will ensure the subfloor is dry, smooth, level, and free from debris.
A good fitter will suggest laying engineered wood flooring parallel to the light entering the room to bring out the characteristics of the grain.
Any larger knots in the wood may be better located at the edge of a room rather than centrally for the best results. An experienced wood flooring fitter will advise on this.
An experienced wood flooring fitter will take time to properly fit your flooring around door frames for a neat finish and to ensure doors open properly. They will also ensure the floor fits flush with skirting and any fitted furniture for a smart and professional look.
Top tip: To protect your wood flooring from being scratched, apply felt pads to the underside of your furniture, and add rugs and mats where necessary.
See the tradespeople we've checked and recommend for your job
Questions to ask a wood flooring installer
Once you've found a wood flooring installer that you're interested in hiring, here are some useful questions to ask them:
Questions to ask the wood fitting installer:
What experience and qualifications do you have?
Are you a member of any official trade bodies?
Can you provide references and examples from previous customers?
Questions about their wood fitting installation services:
Who is responsible for moving furniture (before and after installation)?
Who will remove and dispose of old flooring?
Who will remove and replace skirting and doors if needed?
How long will you take to complete the work?
Do you charge extra to dispose of old flooring materials?