How to clean a skylight window
If you have a skylight in your home, you know how amazing they are. Skylights let a lot of light into your home... so long as they're clean. Here's how to clean your skylights safely and make sure the sunlight can pour into your home.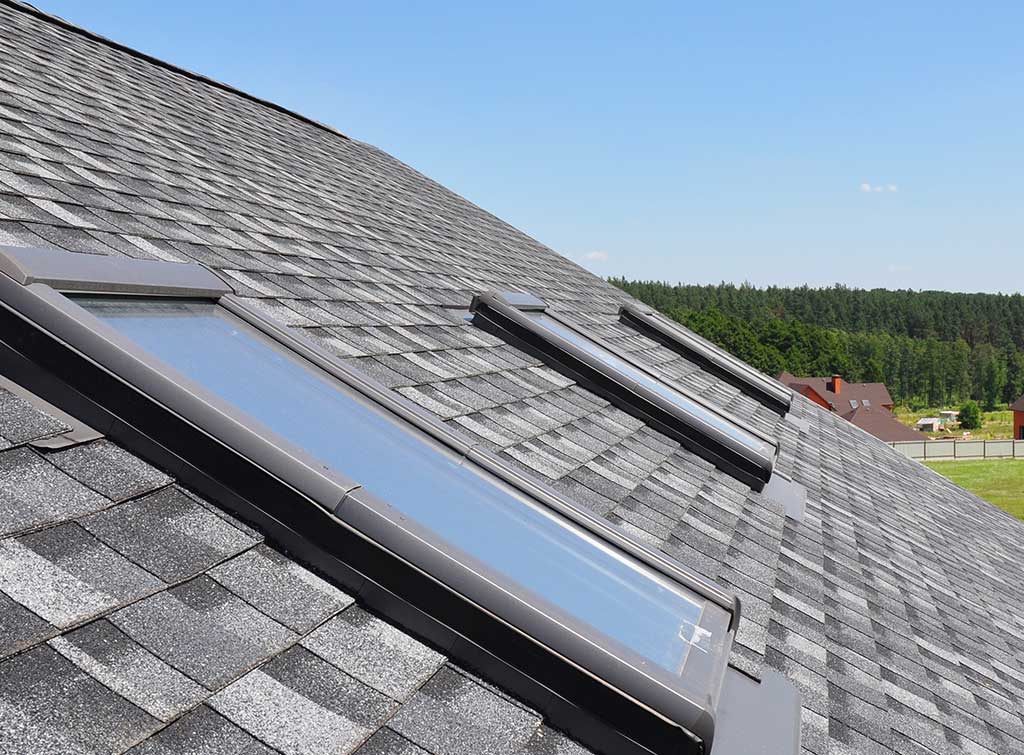 Can you clean the skylights yourself?
Yes, you can clean your skylights yourself, but it's not something everyone is comfortable doing themselves.
If you have a difficult time reaching the skylight, or if you're afraid of heights, hiring a professional is a safer option.
Getting up onto a ladder or climbing onto a roof is dangerous. This is always better left to a professional who knows what they're doing. Not only could you hurt yourself, but you could also damage your property.
A professional will typically do a better clean too – they have all the cleaning equipment, experience and knowledge to get the best results.
See the tradespeople we've checked and recommend for your job
But if you're still confident cleaning your skylight yourself, here's how you could do it.
How to clean skylight windows
Steps before cleaning
The first step to cleaning your skylights is to make sure you have all of the necessary tools and materials. You'll need:
A bucket (or two) for rinsing out your sponge or cloths, which should be filled with hot water and soap or detergent
A soft cloth for wiping down the glass before washing it with soap and water. This will help keep the dirt from sticking so much as you scrub it off later on!
Now that we've got our supplies ready let's get started on how to clean a skylight window from the inside!
Grab your equipment
Ladder
Cloth
Soft-bristled brush
Cleaning chemical – gloves and goggles
Hoover
Bucket and soapy water
Baking soda
Before any cleaning begins, you'll need to make sure you can reach your skylight. Its location may be a challenge, especially if it has been fitted into a high roof/tall room.
You may need a ladder to be able to reach it from the inside. And, on the outside, you may need a ladder to be able to safely get onto the roof of your extension or house.
Please note: If you are looking to clean your skylight from the outside, you should always hire a professional window cleaner instead. Getting onto the roof of an extension or your home is a high-risk job. You may injure yourself or cause damage to your property.
Once you can safely reach your roof lights, then you can begin cleaning it.
Cleaning skylights from the inside
Hoover or quick dust any dust or cobwebs
Give the skylight's frame a quick hoover or wipe with a cloth, this will catch any loose dust.
It's best to catch any of this to stop it from smearing on your glass when you start cleaning.
Remove any stains and dirt
Use a soft-bristled brush to remove dirt, then wipe with a damp cloth.
If you need to use chemicals for tough stains or dirt, follow the instructions on the bottle – you may need to wear protective clothing and eye protection.
If you don't have chemicals, try mixing baking soda with water in equal parts until it forms a paste (this will help loosen sticky substances).
After cleaning, rinse off any residue thoroughly before drying with paper towels or clean rags
Clean the skylight
Soak your cloth in a bucket of soapy water, rinse it, and then begin to wipe the glass. Start from the centre of the glass and work your way out to the edge of the glass and onto the frame.
Then, use a brush to remove dirt and dust that may have accumulated on your skylight's surface. If there is any grime or dirt left behind after using your broom, vacuum it off with an attachment designed for this purpose (you can find these at most hardware stores).
Buff the area, if needed
You can use a dry towel or a microfiber cloth to buff away smudges.
If you have any major dirt or grime on your skylight, you'll need to clean it with something stronger than just water. Use a glass cleaner that's appropriate for your type of skylight (for example, "acid etch" cleaners are good for acrylic windows).
If all else fails, use an old toothbrush with soap and hot water (or even just plain hot water) as needed until no more residue remains on the surface.*
Skylight cleaning is best left to a professional window cleaner
Skylights can be difficult to clean. If you doubt your ability, lack the tools or time to put in some elbow grease, hire a professional.
See the tradespeople we've checked and recommend for your job