How to clean a washing machine
Is your laundry coming out of your machine dirty and smellier than when it went in? Then it's definitely time to clean your washing machine. Here's how to clean it effiectively.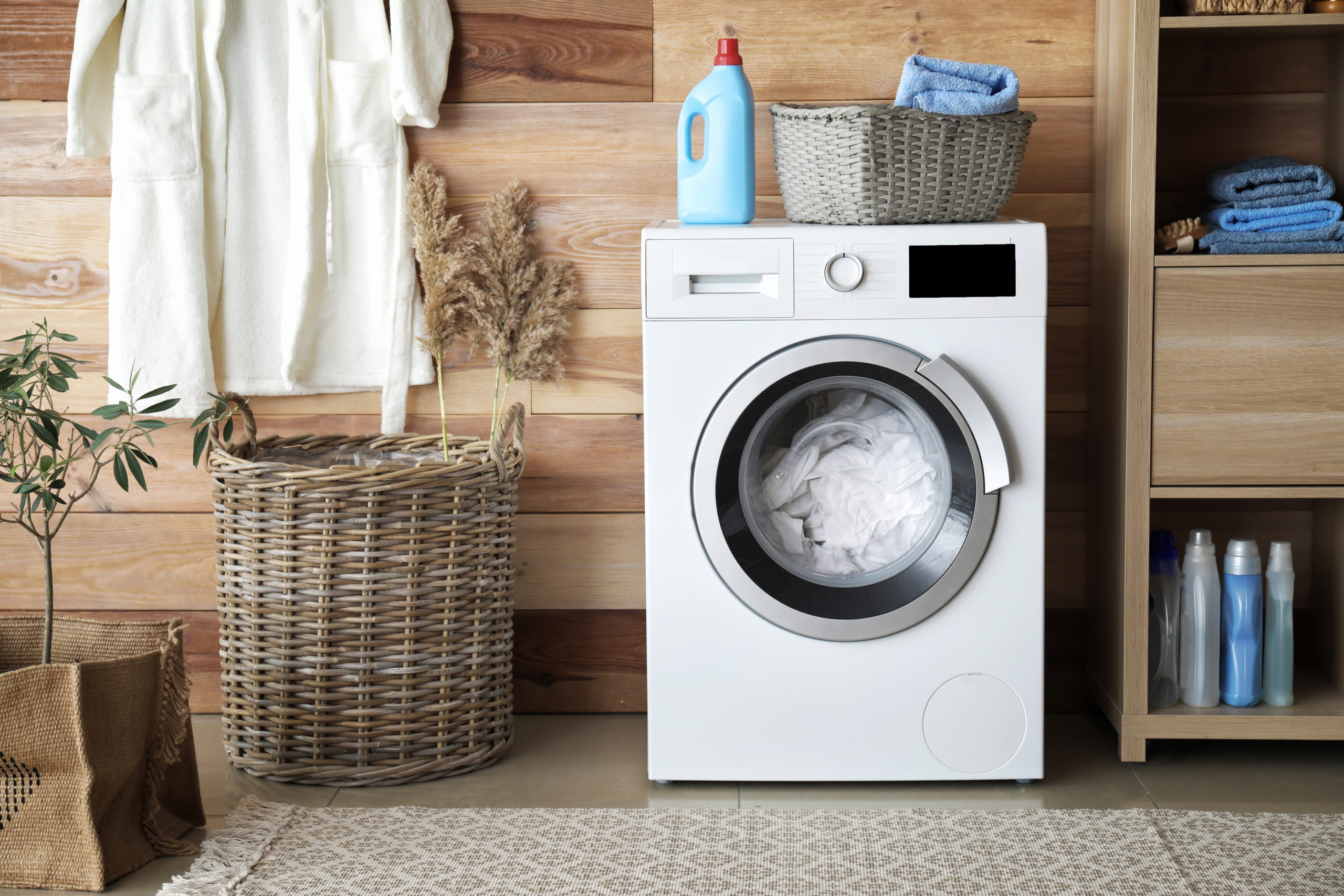 Not convinced your washing is coming out of your machine white than white? Although washing machines are designed to clean your clothes, if not cleaned themselves, they can be riddled with mould, bacteria, and unpleasant odours that will be anything but fresh. A clean washing machine will ensure that it is doing its job properly. Any dirt could be causing it to malfunction and in term could affect the life length of your beloved appliance.
But how do you clean a washing machine? If you think it's time to give your washing machine a spring clean, read on and discover these handy tips on how to get your machine looking sparkling and smelling fresh.
How to clean your washing machine
Here's what you'll need:
Old toothbrush
Regular domestic cleaner
Rubber gloves (optional)
Steps:
First, unplug the machine and ensure the drum is empty of washing and water.
Clean the detergent drawer to remove mould and encrusted washing powder. For best results, remove the drawer and use a domestic cleaner with an old toothbrush to get into every groove. Don't forget to clean the drawer cavity too.
Next, give the filter a wipe around. Your instruction manual should tell you where it is located and how to clean it. There are more tips below on how to clean it.
Your drum might look sparkling clean, but it's likely to be concealing germs and bacteria. Pop it on the hottest wash to kill germs, stop limescale building up and remove bad smells.
The rubber seal around the drum door is next on the list as it's a spot where dirt can hide. Simply use a damp cloth to wipe around the sill. Get in the habit of doing this after every wash.
Finally, give the exterior a quick wipe down with a damp cloth and domestic detergent.
If your washing machine has a deep build-up of dirt, it could be worth getting a professional in to ensure it is fully cleaned.
See the tradespeople we've checked and recommend for your job
How to clean washing machine with vinegar and baking soda
Well known as natural cleaning heroes, baking soda and white vinegar will get your machine super clean. Here's how:
Simply pour two cups of white vinegar into the detergent drawer, and run the machine through its hottest cycle.
Once complete, add half a cup of baking soda directly to the drum and run the hottest cycle again.
When done, wipe the inside of the washer drum down with a microfibre cloth and clean the exterior and door seals too.
How to clean washing machine filter
Simply cleaning your filter can help prevent minor washing machine faults. You'll know if your filter needs cleaning when:
Your machine takes longer to complete a cycle.
It's making loud noises and vibrating.
It stops during a cycle.
Your laundry comes out wet.
Follow these steps for cleaning the filter:
Turn off the power and water supply.
Lay a towel or tray underneath the filter on the floor.
Unclip the filter cover to find the drain hose, and pull the cap off the drain hose to release the water onto the towel or tray.
Once you have drained the water, put the cap back on the drain hose and put it back in position.
Unscrew the filter cap anti-clockwise and slide it out. Watch out for more water! You may also find obstructions in the filter, like buttons or a build-up of lint. Remove and thoroughly clean the filter with a damp cloth and warm water.
Screw the filter cap back on and close the cover.
How to clean washing machine drum
Just want to quickly spruce up your drum only? Here's how:
Pour a cup of white vinegar into the wash drum with a cup of baking soda. Use a stiff nylon brush to scrub the interior of the wash drum, and then run the hottest cycle.
See the tradespeople we've checked and recommend for your job
FAQs
How long does it take to clean a washing machine?
This can be a quick cleaning job that can be done in a couple of hours if you know exactly what you're doing. It will take longer depending on how many hot cycles you put your machine through.
How do I know when my washing machine needs a clean?
If ther's an unpleasant odour, black spots on your clothing, and a black slimy residue on the door seal, these all indicate that a good clean is in order.
Remember that a clean washing machine is key for its performance. For more advice on cleaning your washing machine, use our free search tool to find a professional tradesperson.