How to create a mood board for your next renovation
To create a mood board for your next renovation, get creative, play around with colour combinations, consider textures or patterns, and discover the best aesthetics for your new space.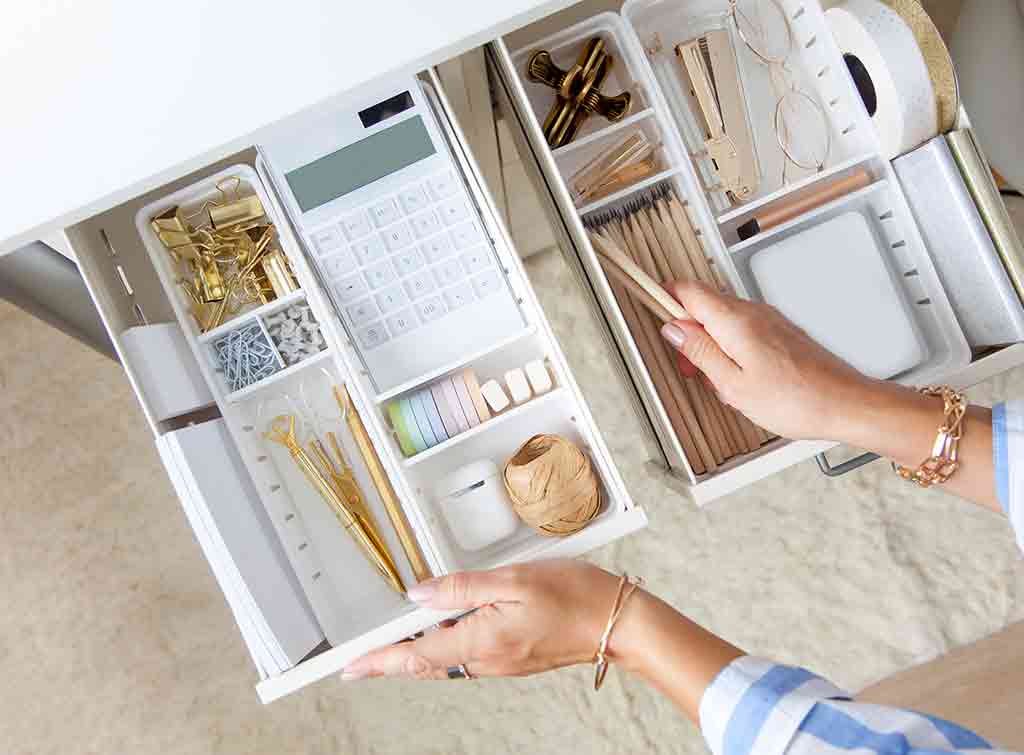 'How do you make a renovation mood board?' we hear you ask. You're obviously thinking about refurbing or extending a part of your home. Creating a mood board for a house renovation is a great way to visualise ideas before buying your homeware items and products.
For example, what wood works well with your chosen colour combinations? Does midnight blue really suit copper? Should black and green ever be seen? These are the kinds of questions your mood board can and will answer.
So, put on your creative hat, get ready to get crafty, and pour yourself a refreshing beverage. Our how-to guide is going to take you through each stage of creating your renovation mood board.
Why do I even need a renovation mood board?
Although apps like Pinterest are great for collecting and storing ideas, you're borrowing other people's inspiration to fashion your own, whereas a mood board you've created yourself is unique to you. They're also fantastic starting points for any interior design product as they help visualise your desired finish. This makes it easier for any professional you hire to understand what you're hoping to achieve in your space.
A good mood board lets you do several things:
Collate all your ideas
Narrow down your desired options to your favourites
See what colours, textures and materials work well together
Stay on-brand throughout your renovation project
Clearly communicate your vision
See the tradespeople we've checked and recommend for your job
Housekeeping rules for making a mood board

Things to do before you get started
It's easy to get carried away when creating a mood board; however, a few housekeeping rules will make sure it goes off without a hitch.
One: Paint colour swatches onto separate pieces of paper before sticking them onto your mood board. This lets you play around with colours before making a decision on the combinations you want
Two: Don't stick anything onto your mood board until you're happy with your decisions and the final design options
Three: Search for inspiration online and in local thrift stores. Collect cuttings, order swatches, and hit up Pinterest for ideas
Four: Be patient; your creative endeavour will take time! You'll do a lot of back and forth until you're happy with the result
Now you're ready to get started, make sure the following items are in your mood board arsenal:
Printer
Scissors
Glue
Board or large sheet of white paper
How do you make a mood board at home?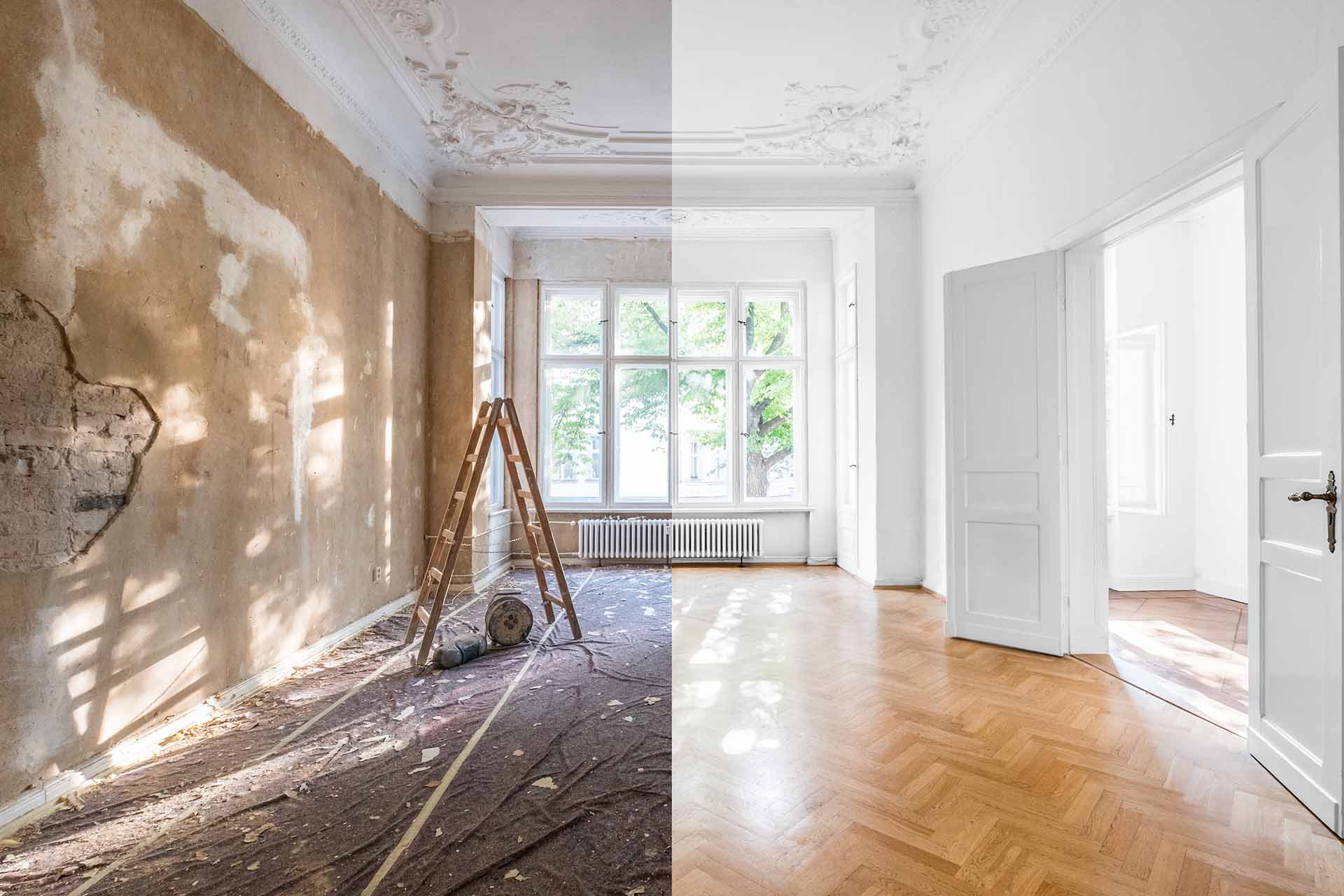 So, let's get started. The following steps are everything you need to know about how to make a renovation mood board.
Collate your ideas
Go out into the world and find inspiration. Before you start ordering swatches and samples, it helps to get a rough idea of the type of aesthetic you're going for. With so many to choose from, such as industrial, rustic, contemporary, Scandi, Japandi, cottage-gore, nautical, bohemian, shabby-chic, and mid-century modern, the world is your oyster.
Narrowing it down might feel a little overwhelming. To help negate the effects of a Pinterest hole, identify your style and work from there. Once you know what aesthetic sings to you, finding the colour scheme and furniture to fit with your theme is less daunting.
We highly recommend that you look through our own ideas for various home renovation projects too. Start getting ideas now.
Choose your colours and materials
The next step is to search the web (*ahem, Pinterest) for the colours and materials you like. This is easier when you've chosen your aesthetic as each look lends itself to certain fabrics and textures. For example, jute and wool are perfect Scandi materials; metallics and open bricks are an industrial dream; florals and ceramics suit cottage-gore, and wood and glass are indicative of mid-century modern.
Top tip: Take a look at what you currently have in your home and note what you like. This will help you work out what materials and designs suit your style and taste, helping you match your mood board accordingly.
Print out and order your selections
Once you've narrowed down your ideas and materials, it's time to print out inspirational images, order swatches and samples, and cut out any pictures from homeware magazines you've stocked up on. You might want to look at sites of shops you like and screenshot the items on your wishlist.
They'll all help you visualise the finished result, and even if you don't buy the exact furniture you like, you'll be able to match it to cheaper alternatives if it's in front of you.
Design your mood board
When you've painted your separate pieces of paper with your colour options, it's time to gather all your materials and samples and place them on the mood board. Don't stick them down until you're happy with the final result.
In terms of placement, consider the focal point of your renovation or refurb. For example, is it a painting, a new sofa, or a pair of curtains? This should be your centre image, which will let you work out what works from there. Keep playing with your images and swatches, moving them around until you find a combination that works for you. This is where your creativity and eye for aesthetics will come in handy.
The end result needs to look like a desirable and coherent interior. It shouldn't look like a jumble sale or teenage polaroid collage circa 1990. Keep playing until you're happy with how it all looks, and maybe sleep on it before you stick anything down.
Finalise your renovation mood board
If you're still happy with your selections after a good night's sleep, you can go ahead and glue your ideas down. Once your mood board is finished and dry, consider propping it up somewhere you walk past daily to keep your vision fresh in your mind. This will help when you go shopping for all the items you've chosen (or their lookalikes) and keep your interior renovation project on track.
Once your project is complete, take a look at the room and see how well it matches your mood board. If you did it right, they'll complement each other.
Did you find this guide useful? Let us know by tagging us in your mood board creations on Instagram: @Checkatrade. And for more how-tos, expert advice and top tips, check out our blog! 
See the tradespeople we've checked and recommend for your job