How to fit an oven
Read our complete guide on how to fit an oven. With steps for fitting electric, gas and built in ovens plus tips for installing a hob.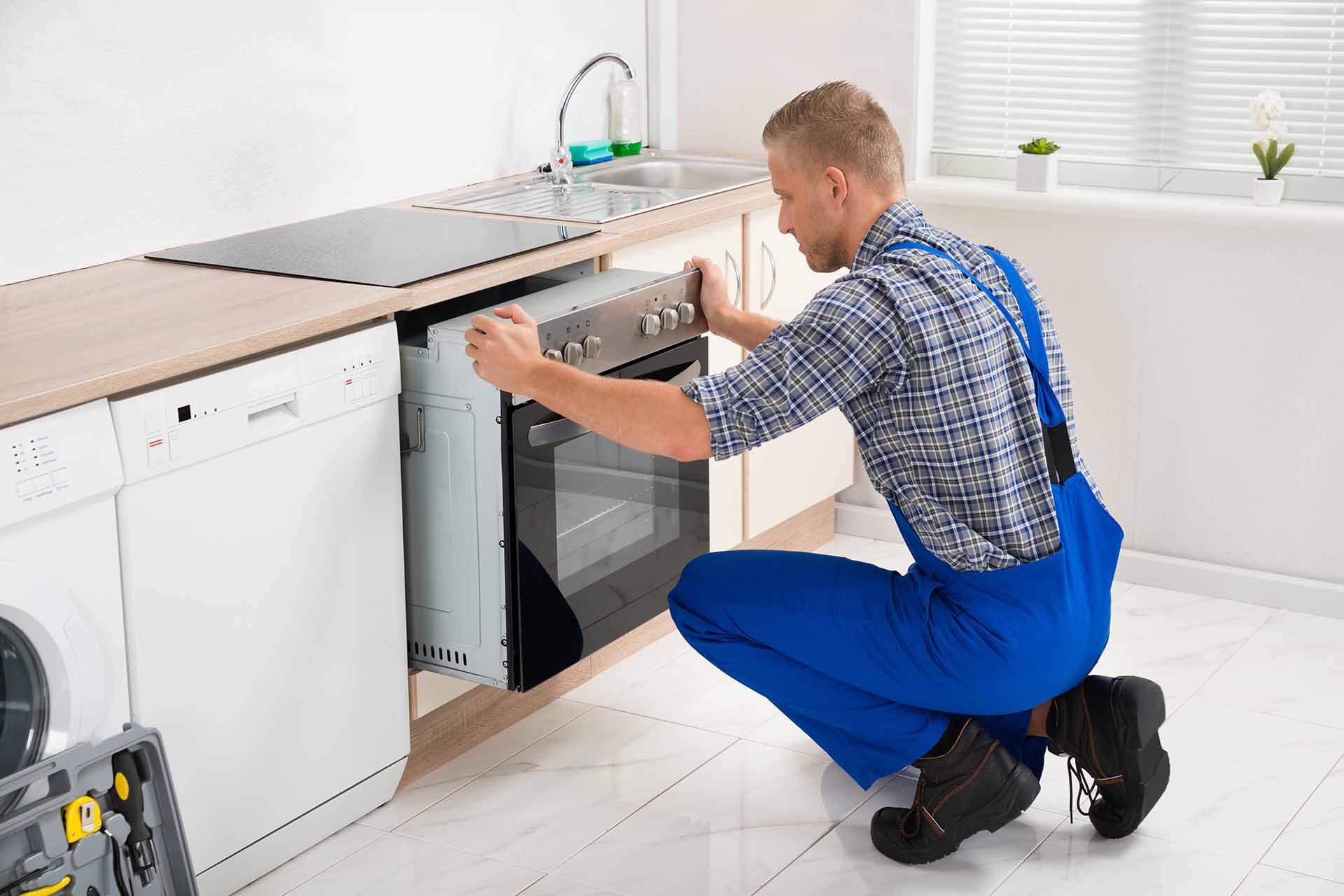 Wondering how to fit an oven? Whether you need a replacement oven, a new oven, or are using electricity or gas, we've got all the details below.
How to fit a gas oven
You will need to hire a Gas Safe engineer to fit your gas oven.
How to fit an electric oven
Before you start fitting your new oven, you will need to check what fuse it needs. This is an important step to make sure your oven wiring doesn't overheat and cause issues.
Wondering how to fit an electric oven? Just use the following steps:
Turn off the electricity supply to your oven
Pull your old oven away from the wall and detach it before moving it out of the way while you work
Ensure you have the right type of fuse, then install a double pole isolating switch (if you don't currently have one behind your oven)
Also, check that your oven will be less than 2 metres away from the oven control unit
Make sure you have a thick enough cable; this will usually come with your new oven
Attach the cable to the back of your oven, connecting the different wires to their ports
Now for safety, we'd recommend having your electrical connections checked by an electrician before proceeding
De-energise your oven by switching on the double pole isolator switch
You can then move your new oven into place
Check the voltage of your oven control unit to make sure no power is flowing through the unit
Attach your oven to the oven control unit by pushing the different wires into the right ports
Secure the wires in place using the insulation bit, then switch the oven on and check it is working properly
Top tip: Make sure you install your oven in a location that won't cause issues. For example, as ovens reach a high heat, they can affect wallpaper, shelves and anything positioned above them.
How to fit a built-in oven
Built-in ovens are designed to seamlessly blend into your kitchen. As such, you should always measure twice to ensure that your new oven will fit perfectly in its dedicated space before purchasing the appliance. Once you're happy the oven is the right size, ensure to use heat resistant plates to protect your surrounding kitchen surfaces.
Depending on whether your oven is electric or gas, you'll need to follow the above instructions to learn how to fit a built-in oven. Once connected, you can simply slot the new oven into its space and screw it in place.
How to install a built-in oven and hob
Now you've installed your oven, the next thing to think about is the hob. It's really important to make sure that the space around your hob (the hot zone) is unrestricted. This means checking there are no shelves, outlets, wallpaper, and any other obstructions.
As with fitting an electric oven, ensure that you have sufficient electrical connections in place. Fitting your hob is then quite simple. Just apply tape along the edges of the hob and attach the clips that come with the hob in the right positions. You can then lower the hob into place and check it's flush with your worktop, making sure the clips are engaged.
See the tradespeople we've checked and recommend for your job
FAQs
Do you need an electrician to install an oven?
Whilst you may be able to install your electric oven yourself, getting an electrician to check your work and connections is recommended. That is unless you have training and experience to do this yourself.
Can you install an oven yourself?
This will depend on the type of oven and connections. For a gas oven, you'll need a Gas Safe Registered Engineer to make the final connections. When it comes to installing an electric oven yourself, if any new wiring is required, you should always hire an electrician to do the job safely.
How easy is it to install an oven?
Depending on your level of experience, any training you have and the type of oven you're installing, it can be quite complex to install an oven. Our guide should help to simplify the process but if you feel confused or unsure of how to proceed, we'd recommend hiring a professional to do the work for you.
Is it hard to replace a built-in oven?
Built-in ovens come in a range of different brands, styles, and sizes to fit most kitchens. This means usually it isn't hard to replace a built-in oven.
Professional oven installation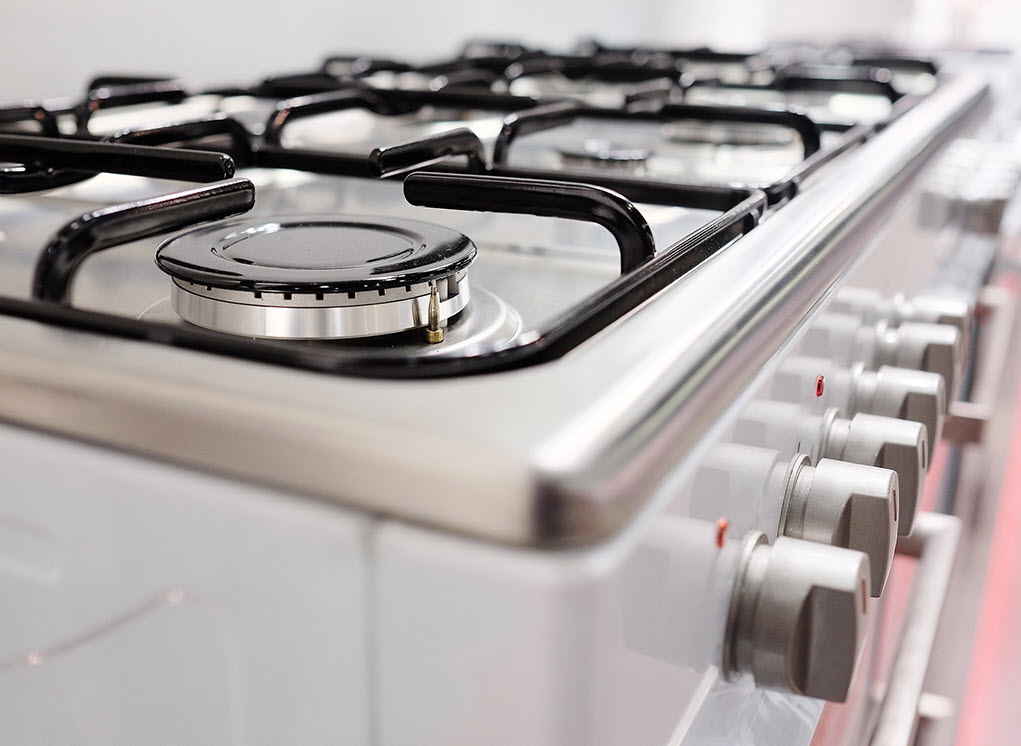 Learning how to fit an oven can be tricky, especially if extensive work is required to improve the connections. This means DIY beginners may struggle with this project so don't worry if you feel confused or lost. The best option, in this case, is to look into hiring an expert to do the installation for you.
Looking to hire a professional you can trust? Why not try our free search feature? Not only are our tradespeople highly qualified but they're recommended by your neighbours. This should help to give you peace of mind that you're hiring the right person for your job. Just input your postcode and we'll connect you to experts near you.
Which tradesperson do I need?
This depends on the type of oven you're having installed. For electric ovens, you'll need the services of an electrician. Gas ovens on the other hand should be installed by a Gas Safe Registered Engineer. Don't forget to use our online search feature to save you time when looking for an experienced tradesperson.