How to make a garden man cave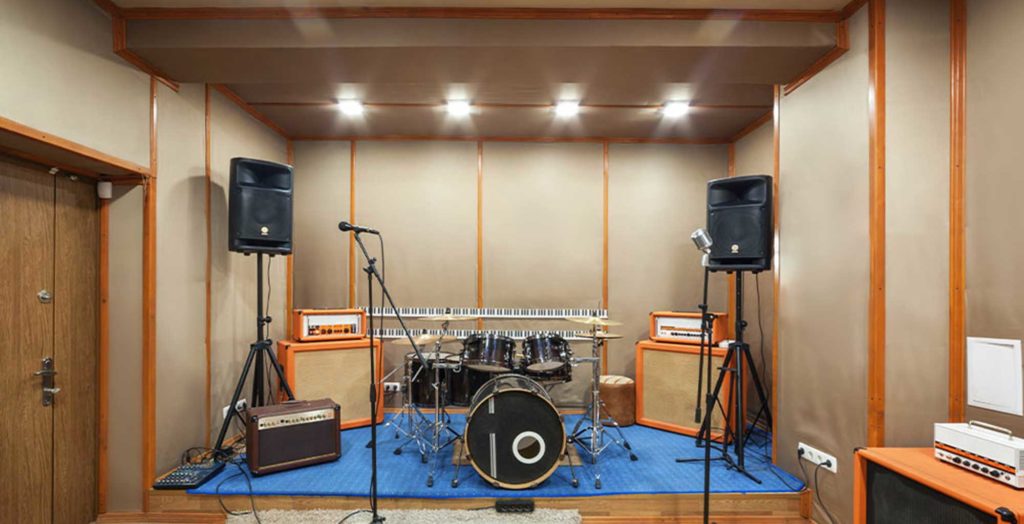 A garden man cave is a perfect place to relax, unwind and enjoy your favourite pastimes in peace and quiet. It's a quiet spot away from the rest of the house where you can retreat and indulge in whatever hobbies or leisure activities you love the most.
And, despite the name, there's no reason why a man cave has to be reserved for the male of the species! You can create a garden room/man cave to suit anyone – the important thing is that it's a place dedicated to well-earned R&R.
If you're thinking about creating a man cave in your garden, here are some ideas to give you some inspiration.
Garden man cave bar
If you've always dreamed of opening your own bar, why not create your own man cave bar in your garden? Build a bar area, add some seating, and make sure there's a fridge to keep your beverages cool.
Then invite your friends round for a sociable drink without needing to leave your house. You could even add a tv for sports or a dartboard to add to the authentic pub feel.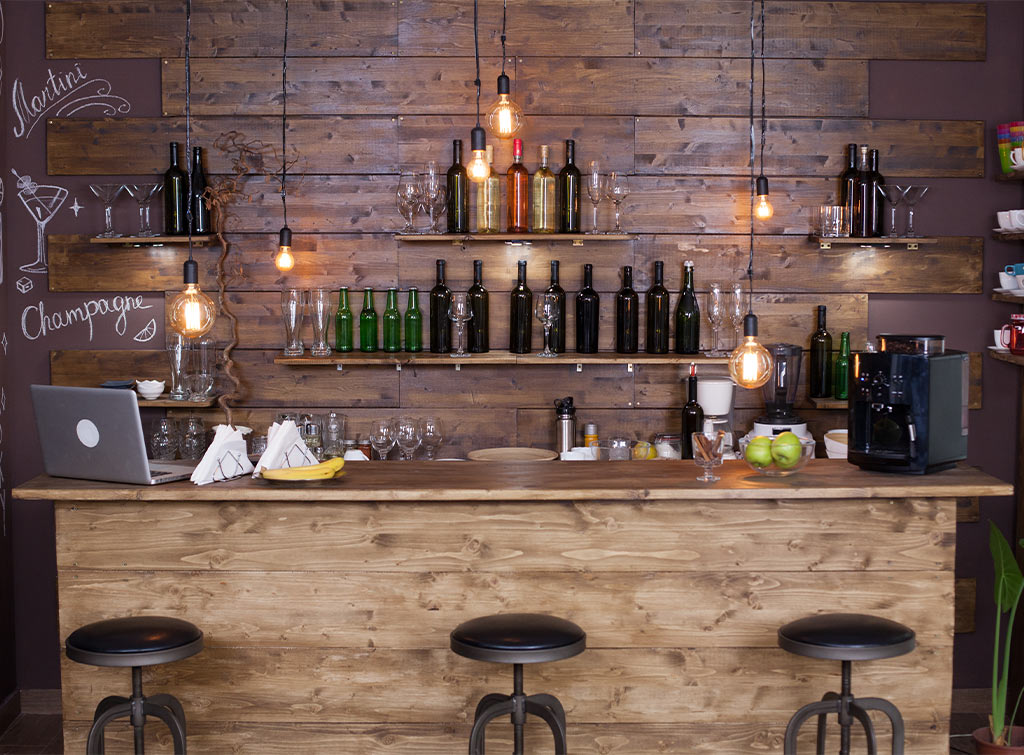 Garden man cave chillout den
To create the ultimate space to relax and unwind after a long, hard day at work, kit your man cave out with comfy seating, a big TV and a pool table. Keep the décor minimal for extra tranquillity.
Garden man cave workshop
Whether you're a professional tradesman yourself or you simply like working on DIY projects in your spare time, a man cave workshop will provide a practical space where you can retreat to make, build and work. Incorporate plenty of functional storage for your tools and a workbench.
Garden man cave gym
Workout in the comfort of your own home with a man cave gym. If you're planning on making your garden man cave into a home gym, make sure there is plenty of ventilation, whether that's windows that open nice and wide or even an AC system.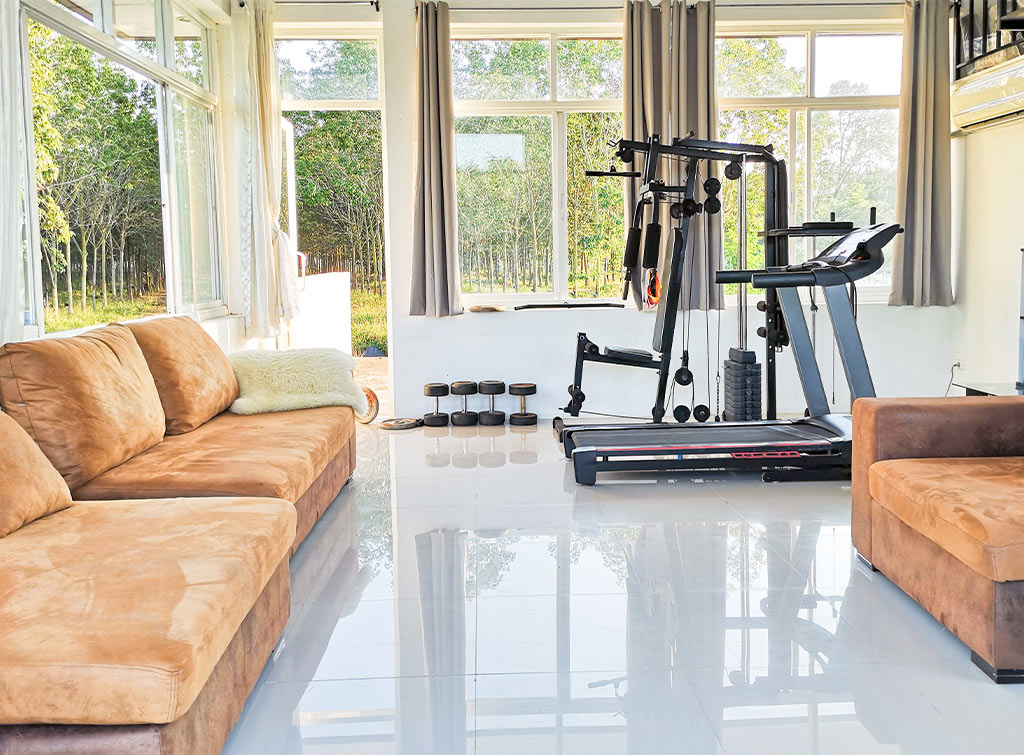 Man cave studio
Are you a musician in need of a music studio? Or maybe a budding musician with an instrument you'd like to master?
A man cave studio is an ideal place to practice and/or record, either on your own or with friends. Think about the type of storage that will be best for all your kit, and definitely make sure you soundproof your den!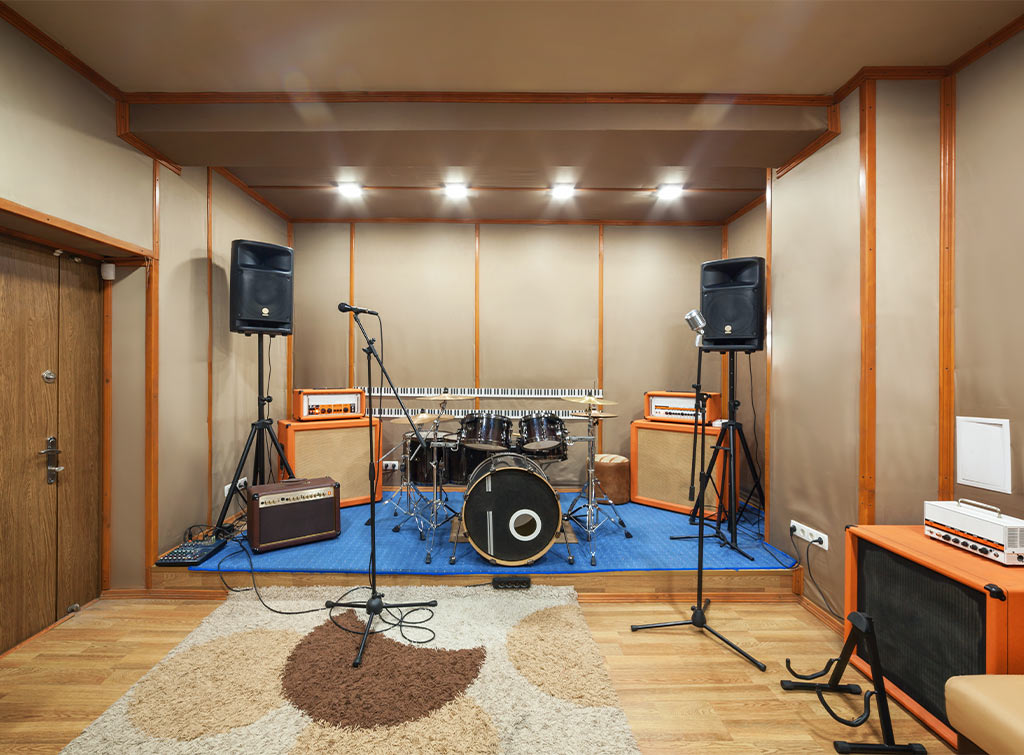 Garden office man cave
If you work from home and need somewhere to concentrate in peace and quiet, away from the rest of the family, a garden office man cave could be the perfect solution.
Add a desk, an office chair and plenty of storage, and you're good to go.
How to make a garden man cave
Here's our step by step guide to how you can make a garden man cave:
Step One: Consider Usage
First things first, you need to consider what you'll use your man cave for. As we've already mentioned, the possibilities are many, from a relaxing chillout den to a gym. Check out our ideas above for inspiration.
Step Two: Should you go new or repurpose?
If you've already got a shed, garage or summerhouse, you might decide to convert it into your man cave. Alternatively, you could build a structure from scratch. This will have an impact on the cost, scale, and difficulty of your project.
Step Three: Get down to serious planning and design
Once you've decided what your man cave will be used for, it's time to think about the design. How big will your man cave be? How will you decorate it? What features do you want it to have?
Step Four: Set your budget
Now you have a rough idea of the design and type of man cave you're going for, and you need to calculate how much it will cost. As a rough guide, a low shed with insulation and power will typically cost in the region of £1,000, a medium log cabin style man cave generally costs from £5,000 – £6,000, while a large, high-spec log cabin will cost an average of £15,000.
Or, if you opt for a custom, brick-built structure, you can expect to pay around £30,000. If you don't feel up to building this yourself don't forget to search on Checkatrade for a local expert who can offer you advice on your best options to suit your budget.
Step Five: Prepare the ground
Clear the spot where your man cave will stand, removing grass, shrubs and any other vegetation. Level the ground out as much as possible.
Step Six: Lay the foundations
This is a key stage in building your garden man cave. The foundations will strengthen the structure, prevent it from sinking into the ground and help prevent the wood from rotting.
Step Severn: Build the structure
The next step is to build the structure of the shed. This might mean building a brand new one from scratch, or adapting a shed, garage or outhouse you already have.
Step Eight: Waterproof the outside walls and the roof
To keep your garden man cave, and everything in it, safe, it's important to waterproof the outside walls as well as the roof. Lining the walls with polythene will protect your man cave from moisture, which could result in the walls and roof rotting.
Step Nine: Insulate and soundproof
If you're planning on using your man cave to play music, practise your favourite instrument or gather with friends, it's well worth soundproofing the walls to avoid becoming that annoying, noisy neighbour.
Step Ten: Connect to utilities
Whatever you're going to use your man cave for, you'll probably need electricity for light and power. Depending on your plans, you might also want to consider water and an internet connection.
How to build a man cave on a budget
If your budget is limited, an excellent way to keep costs down is to convert a shed, outhouse, or other garden structure you already have into a man cave, rather than building one from scratch. A quick lick of paint, some minor repairs and new furniture and you've got your very own garden man cave, without having to spend big.
Call in the professionals
If you're planning a man cave in your garden, it's undoubtedly worth calling in the professionals to take care of the construction work for you. A garden structure is no small undertaking, so rely on the skills and experience of a trusted tradesperson to build you a man cave you can enjoy for years to come.
Search our directory of trusted traders to find a skilled and experienced professional local to you.
Good jobs, guaranteed
Get covered when you book with Checkatrade.