How to pass your MOT
Don't worry, you're not the only one. With over 600 ways to fail, there are few of us who truly relish the annual MOT.

Dreading your next MOT?
Don't worry, you're not the only one. With over 600 ways to fail, there are few of us who truly relish the annual MOT. In fact, each year 7.3 million cars fail their annual MOT test, which equates to over a third of British motorists. Fortunately, much of this is avoidable, with many of us failing our MOT tests due to simple faults, which could easily be rectified prior to the test. In this blog, we'll outline some key steps to ensuring your car will pass its next MOT and why it's such an important annual activity.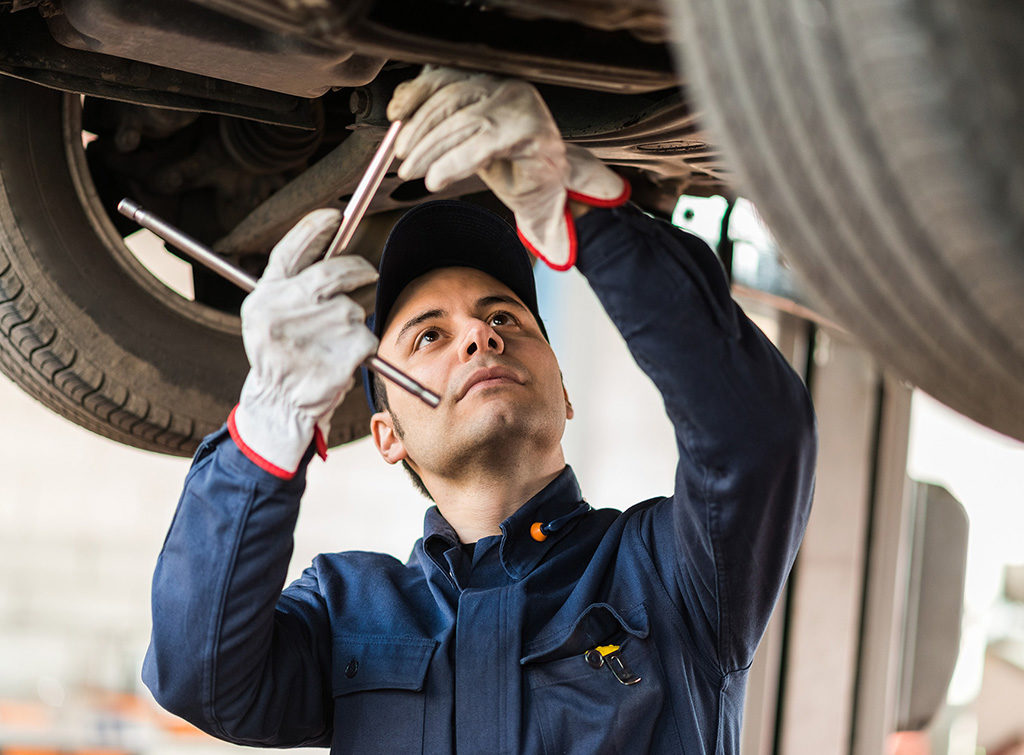 Why do you need an MOT?
The MOT has been a mainstay of British road safety since 1960 when it was made a legal requirement for all vehicle users. The MOT test helps to ensure that all cars on the roads are safe and roadworthy. If you're on the road without a valid MOT, you could face an £1000 fine and will be unable to renew your road tax.
Furthermore, failing to renew an overdue MOT will likely invalidate your car insurance. As a result, you risk an additional six to eight penalty points, which could lead to you losing your license. It's far cheaper to simply pay the £54.85 and take your MOT with a qualified and approved 'Nominated Tester'.
When do I need to check?
It all comes down to the age of your vehicle. New cars need to have their first MOT test after three years. After this, vehicles need to be tested on an annual basis. If you're unsure about your vehicle's MOT status and need more information, there is a handy checker on the GOV.UK website. Simply type in your vehicle's registration and you'll be informed when its next MOT test is due.
How do I pass?
Research from the Society of Motor Manufacturers and Traders (SMMT) found that 1.5 million of the aforementioned MOT failures could have been avoided had the driver been more informed about the MOT rules. As a result, the organisation has put together a list of small, basic checks to make before your test which are designed to ensure your car is passed at the first time of asking:
See the tradespeople we've checked and recommend for your job
Headlights and indicators
It's crucial to check that all your car's lights are in proper working order before putting it in for its MOT.
Brake lights
As with your car's other lights, ensure your brake light is in full working order. Press the brake pad and have somebody see if the light comes on.
Number plate
It's vital to ensure that your number plate is clean and legible before starting your MOT test. This is one of the quickest checks on the list and can be fixed with a simple wipe of a wet cloth.
Wheels and Tyres
Make sure your wheels and tyres are undamaged and that the minimum legal tyre tread depth of 1.6mm is met. Anything less than this will be marked as an unsuccessful test, so if you're in doubt, check it out at a local manufacturer main dealer first.
Seats and seatbelts
It's vital that the driver's seat can be adjusted forward and backwards, with all seatbelts in good working order. Tug on the belts to ensure everything seems right before handing the car over to the dealer.
Windscreen
If there's damage on a windscreen larger than 40mm than it will immediately incur a fail.
Wipers
Any tears or holes in the rubber of your wiper can cause an MOT fail, so check them out for damage beforehand.
Screenwash
Make sure your washer bottle is full before undergoing an MOT test, if it's not, you will likely end up failing the MOT check.
Horn
This is one of the easiest to test, just give your horn a short blast to ensure it's in full working order. If it doesn't work, visit your dealer and have the issue fixed.
Fuel and engine oil
You can be turned away from an MOT centre if your car doesn't have the requisite fuel and engine oil. Both are required by the dealership to test your car's emission levels.
AVOIDING FRAUD
Unfortunately, in recent years there has been a spike in the number of garages and testers conducting ingenuine MOT checks. The Driver and Vehicle Standards Agency (DVSA) has started undercover investigations of MOT test centres and drivers to identify the fraudsters. In 2017, the Agency investigated 511 garages and 438 testers, ultimately banning 45 garages and 111 testers from further testing.
MOT fraud doesn't just leave you out of pocket, but it can contribute to less safety on our roads. As a result, it's vital to ensure that your car is checked through a registered tester and that your certificate is genuine. One of the best ways to ensure this is to use a trusted tradesperson site like Checkatrade. We help to make the process straightforward by connecting you with independently verified vehicle service professionals in your local area.