Temperatures take their toll on decking, and it can get a bit of a battering from the famous April showers that this month may bring. Here's how to prevent weather-related problems: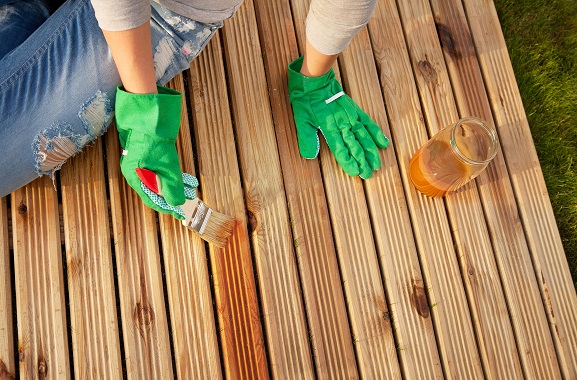 Water can be your decking's worst enemy. It will seep in and seek out any weak spots or cracks in the wood. And if your deck isn't protected by a waterproof sealant, it will be prone to rotting. Even though some wood is resistant to rot, all decking will soon show signs of water damage. The best way to help prevent this is by sealing your decking every year or so.
It's easy to let basic decking maintenance and cleaning fall to the back burner in the winter months. However, to keep your decking tip-top, try to sweep it with a stiff brush every week. Leaves, twigs, and other debris from autumn and winter can quickly become wet and create a layer which if left will cause harm to your deck. Routine checks and regular maintenance will ensure that you're doing all you can to protect your decking from disaster.
Tell us what you think
What others think of this cost guide:
Need More Information?
Related posts