How to remove a load bearing wall
Build a functional, beautiful home with our guide on how to remove a load bearing wall. Create a stunning open plan layout to better suit your lifestyle.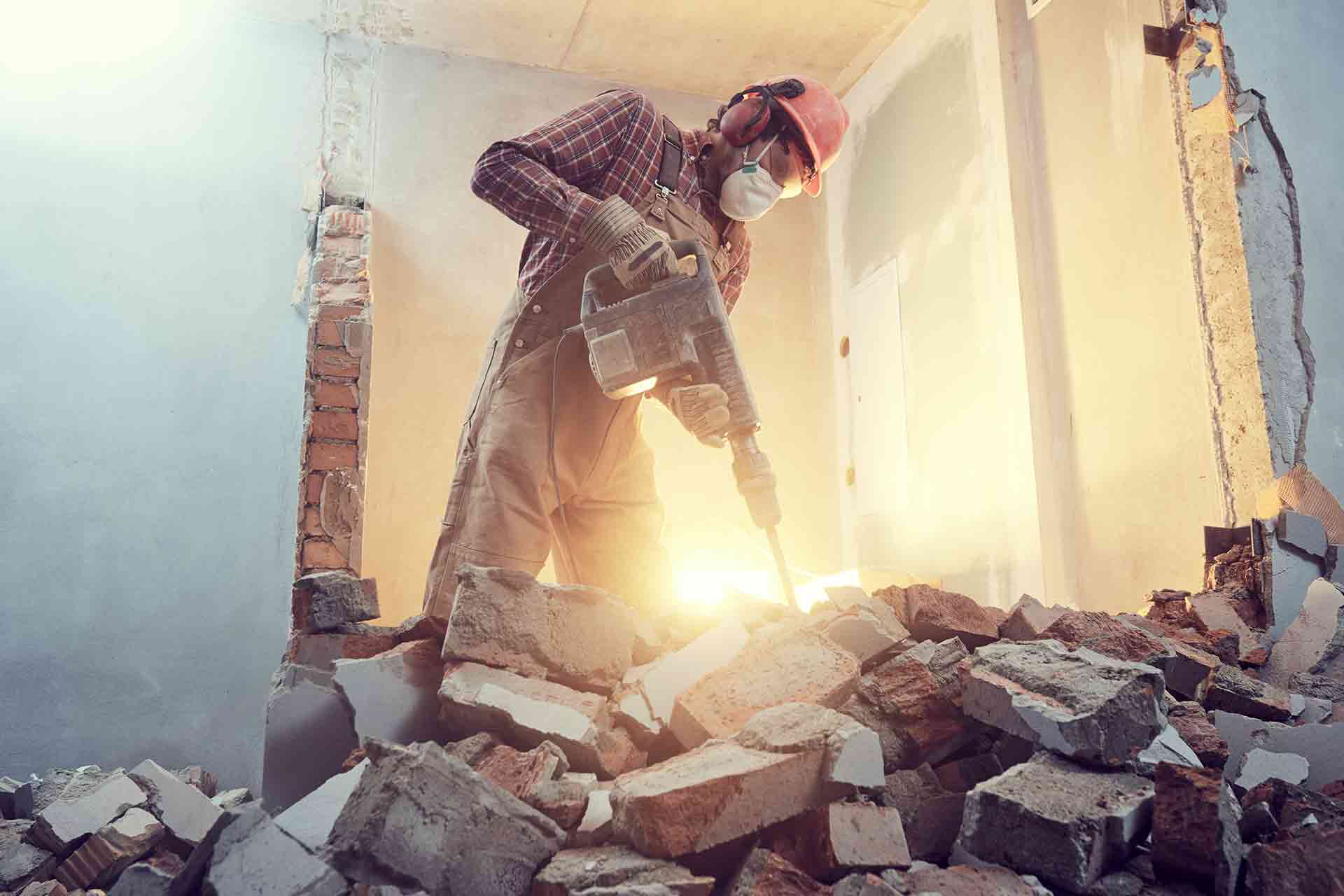 Owning your own home is an incredible accomplishment but with house prices being so high, you may find yourself making compromises to get a foot on the property ladder. If your home, new or old, doesn't fit with your lifestyle, changing the layout may be the perfect solution. And, one of the best ways to do this is by learning how to remove a load bearing wall.
So, if you want to know more about taking out load bearing walls, you're in the right place. This guide will help you identify load bearing walls, how to remove them, and ways to support your home following load bearing wall removal.
How to remove a load bearing wall
Knocking down an internal wall is the perfect way to drastically alter the layout of your home. Plus, open plan living is so popular thanks to the spacious, airy feel it creates.
If you're unsatisfied with the structure of your home, rather than moving why not learn how to remove a load bearing wall instead? You can increase your living space and design a home that works for you.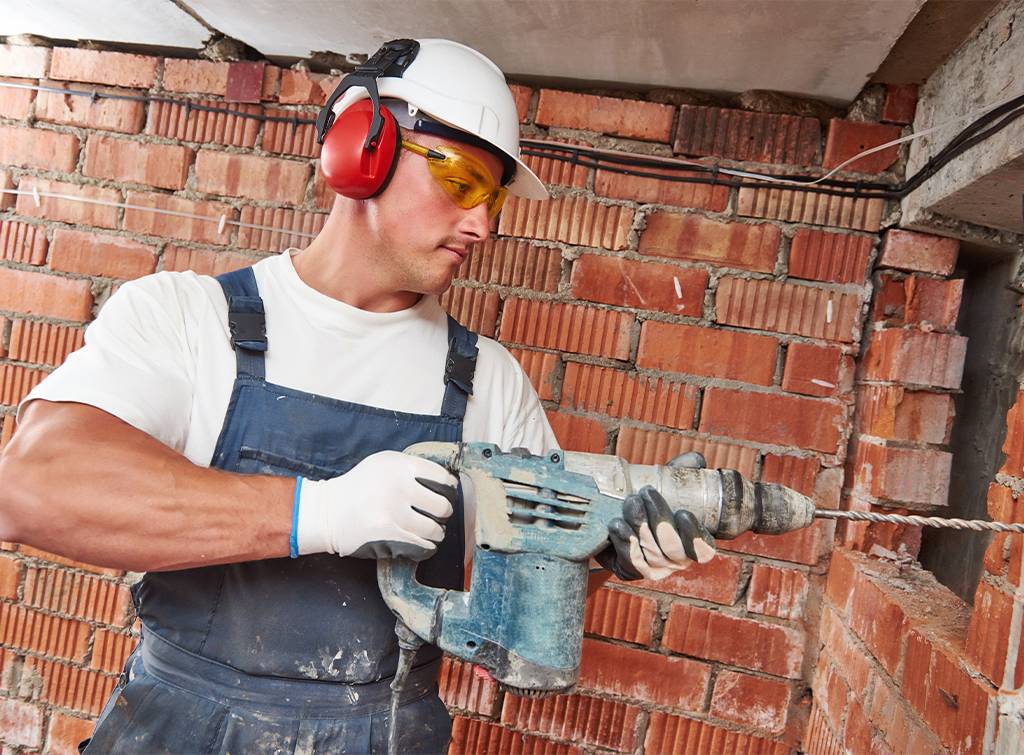 First things first, how can you tell if a wall is load bearing? There's a few things to look out for, including:
Looking at attic floor joists
Checking if an upstairs wall is positioned above any ground floor walls
Looking at whether the wall is internal or external
To learn more, why not check out our guide on how to tell if a wall is load bearing. Once you've identified a load bearing wall, removing it isn't a simple case of getting a sledgehammer and knocking it down. You'll need to be very careful so as not to affect the structural integrity of your home.
Any load bearing walls you plan to remove will need to be supported in another way. One of the most popular methods for this is to install a support beam or an RSJ (reinforced steel joint). To prevent any problems with removing your load bearing wall, we'd suggest contacting a structural engineer to assess your situation and draw up plans for the removal of your load bearing wall.
Once you have a plan, we'd recommend hiring a builder to do the actual removal and beam installation. This is due to the risk and difficulty of this job. It involves installing a heavy and cumbersome beam and knocking down the wall itself. While you could attempt this job yourself, you risk injury and damage to your home. In fact, mistakes could cause your home to collapse!
Top tip: If you do decide to remove your load bearing wall yourself, never do so without creating a temporary support structure to hold the load while you work.
You also need to consider planning permission. This is not usually required for internal renovations although you may need approval from your local authority if your wall is load bearing. In addition, if you live in a listed building, you'll need listed building consent before making any alterations. Finally, you need to ensure your load bearing wall removal complies with building regulations.
See the tradespeople we've checked and recommend for your job
Replacing load bearing wall with steel beam
You have the option of replacing your load bearing wall with a steel beam or a beam and posts. Using posts can help to further stabilise your home but they may get in the way of your beautiful, open plan home.
You can also choose to install an LVL (laminated veneer lumber) beam instead of a steel beam if you prefer to use lumber supports. LVLs are relatively affordable and can be more aesthetically pleasing than RSJs. On the other hand, steel is very strong and won't be damaged by termites. Whatever beam you choose, it must effectively support your home and prevent collapse.
How to remove a load bearing brick wall and install a beam
Most brick walls are external, although some internal walls may also be made from bricks, hidden by plasterboard. These walls are very solid, and it can be hard work to remove them.
Wondering how to remove a load bearing brick wall and install a beam? Your best option is to hire a builder to do the work safely and quickly. They'll follow the below steps:
Check any electrics or pipes are running through the wall (you may need to hire a plumber and electrician to deal with these)
Check for asbestos and deal with this if necessary
Build temporary supports
Knock down the wall
Install a beam
Ready to knock down your load bearing wall?
Once you've decided that your best option is to remove a load bearing wall, you'll need to hire at least two experts to complete the work. That way you'll know your job is being done to the highest standards and the structural integrity of your home is not compromised. Just by using your postcode, our handy search engine can locate professionals in your local area.
With customer reviews and visual examples of their work, you'll be able to choose the right tradesperson for your job with confidence.
What's more, the Homeowners Alliance's website is another great resource if you're looking to have your load bearing wall removed. You'll find home improvement guides and a brilliant search feature to help with your project.
What's the cost to remove a load bearing wall?
There are many costs involved with any renovation project. To learn more, check out the below articles:
Which trade should you use for the job?
While it might seem expensive, it's vital you hire the right professionals for your project:
A structural engineer is important to create accurate drawings and plans.
Then a general builder will likely be able to remove your load bearing wall.
As we mentioned previously, you may need an electrician and plumber to deal with any wiring and piping in your load bearing wall.