No matter how hard you try, your driveway will likely get stained at some point throughout its lifecycle. With so much oil sloshing about, it practically comes with the territory. For some homeowners, this isn't a big issue, but for the neat freaks amongst us, it's likely to cause stress. Fortunately, there are a number of methods on offer for homeowners looking to restore their surfaces. However, finding the exact solution for your home will vary greatly depending on the source of the stain, the material of your driveway, and whether it's already settled.
Apply some pressure
If an oil stain is relatively new, then there's still a chance you could remove it with a medium to heavy-duty pressure washer. The process is relatively simple, first, apply a commercial-grade cleaner to the oil stain and scrub with a brush or broom. Next, add detergent to your pressure washer and begin spraying. When using a pressure washer, ensure that you move at an even pace and keep the nozzle at the same distance to avoid streaking.
Strip it all off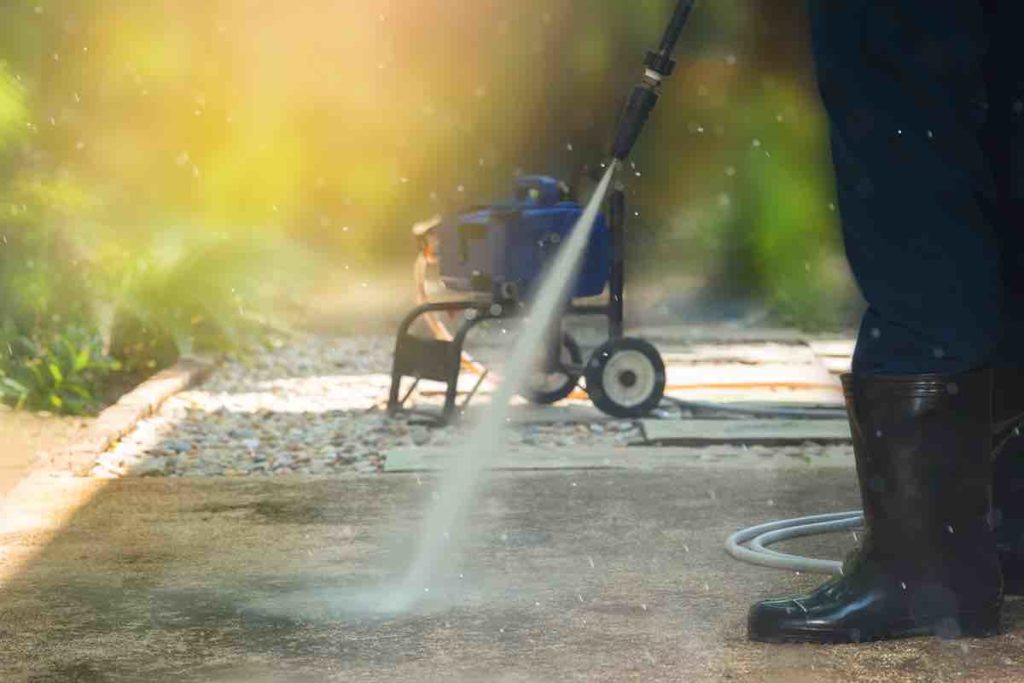 If the stain is proving hard to budge, or if it's particularly large, then it might require a commercial concrete degreaser. Concentrated alkaline commercial degreasers can loosen the oil from the concrete to permit easier removal. Unfortunately, if a large oil stain has been allowed to settle then it's unlikely to work as effectively. What's more, working with these high-strength chemicals can be risky work. As such, the job might be best left to an expert, as always, you can find one on a trusted tradesperson site such as Checkatrade.
Au naturel
The golden rule for any stain removal is to act as fast as possible. To this end, if the spill is fresh, then it's important to act before it dries. If you do this, then it's possible to remove the stain with a natural remedy. Cat litter is one natural approach, which can help absorb oil spills. Spread the cat litter evenly over the stain and let it sit for at least one hour so that it absorbs the spill. Hopefully, the cat litter will absorb the oil, allowing it to be simply brushed away.  
Find a local driveway cleaner
Bring in an expert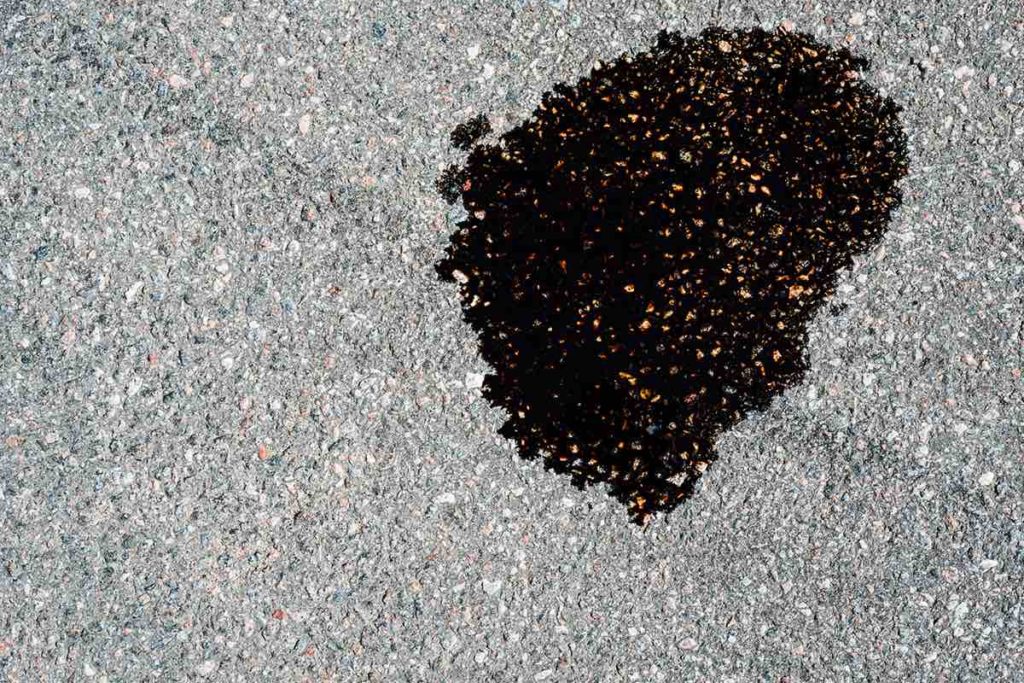 Some oil stains are too difficult to remove and can completely ruin the look of your driveway. In many of these cases, it's often more sensible to bring in an oil stain removal expert. This is particularly useful for stains on unsealed pavers or concrete as both substrates are porous and easily draw the oil down into them. Working with a stain removal firm allows homeowners to eliminate even the most stubborn oil stains and get a renewed lease of life on their driveway.
Washing away unsightly stains is often more difficult than it looks. Whilst there are a number of tools available for the job, they don't always get the task done. Homeowners can attempt to take on the challenge for themselves but will have varying degrees of success. If you're looking to reclaim the beauty of your driveway then it can be more sensible to bring in some outside help for the task. By using a trusted tradesperson website like Checkatrade, you can find an expert with experience removing all manner of stains and spills.
Find a local driveway cleaner
Tell us what you think
What others think of this cost guide:
Need More Information?
Related posts