How to remove a stairlift safely
If you're looking at how to remove a stairlift, you've either purchased a property with one installed, the person who used it no longer needs it, or you want to upgrade to a newer model.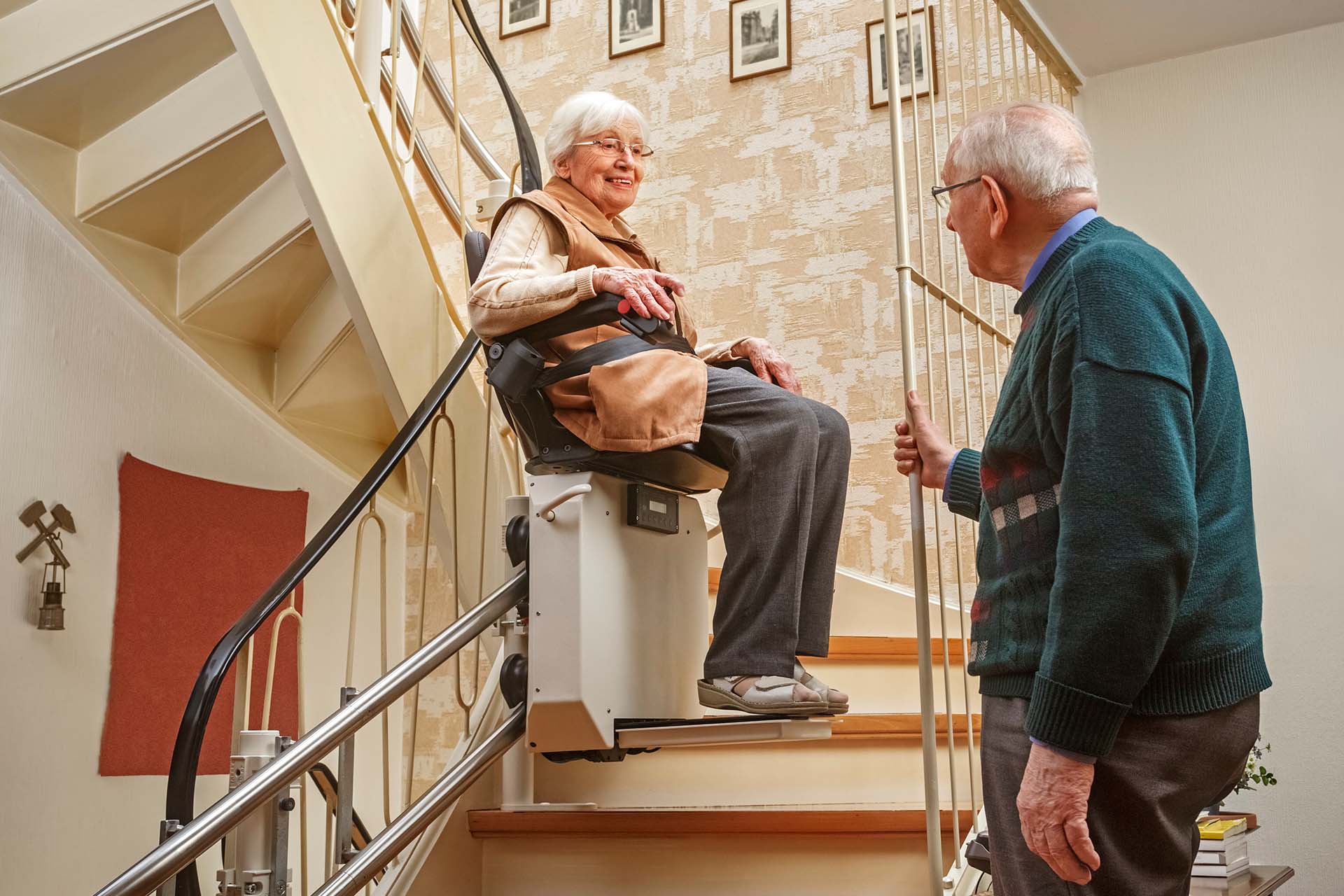 If you're looking at how to remove a stairlift, you've either purchased a property with one installed, the person who used it no longer needs it, or you want to upgrade to a newer model.
Whether your stair life is straight, curved, or a hybrid of both, the removal of an unwanted stairlift doesn't have to be stressful. However, it shouldn't be done without the aid of a professional or removal service to avoid damaging the property or the equipment.
Read our stairlift removal cost guide for more information.
How to remove a stairlift
Removing a stairlift should only be done by a professional. Most removals only take a couple of hours, and you can usually book a pre-arranged time to make things easier. There are also alternative options for removing your stairlift. For example, you can take it to the recycling plant, scrap it or donate it to charity.
Why not hire one of our stairlift removal experts? When you hire one of our trusted professionals, you're able to see their profile and view their customer reviews. Even better, those reviews are from your neighbours and checked by us to make sure they're legitimate.
How to remove a stairlift chair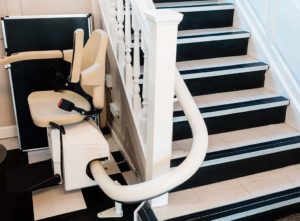 If you're just looking to remove or replace a stairlift chair, this is a job you can do yourself. Follow these steps for a quick tutorial.
Step one: Turn on the stairlift
Using the switch (usually located at the bottom corner of the operating mechanism), power up the stairlift.
Step two: Move the chair to the end of the track
Once the stairlift is powered on, move the chair to the end of the track at the bottom of the stairs as much as possible. Once it's there, power off the machine.
Step three: Remove the limiter
Your stairlift should have a plastic limiter at the top of the track. You can usually remove it without using any tools by pulling on it and dislodging it from the track.
Step four: Remove the chair screws
Take your screwdriver and unscrew the screws on the outer panel of the stairlift chair (where the mechanical arm meets the chair). Once they're removed, you can pull the chair off the track.
Step five: Release the chair lock
Make sure the chair lock is released to ensure easy removal. This is usually a level located under the chair that you need to pull to an 'unlocked' position to release the chair.
Step six: Remove the chair
Once these steps are complete, pulling the chair off of the track should now be easy. However, the chair might be heavy, so make sure you have someone helping you to avoid accidents.
See the tradespeople we've checked and recommend for your job
Charities that recycle stairlifts
The best way to remove a stairlift is to hire a professional or ask a charity to remove it for you. Charities like Handicare are able to remove stairlifts during a home visit free of charge (but only if you're upgrading to one of their new stairlifts).
Alternatively, hiring a professional to recycle your stairlift and dispose of it ethically is the more preferred option for most people. Not only is it environmentally friendly and eco-conscious, but it avoids illegal fly-tipping, which is a criminal offence. There are many complicated parts in a stairlift such as its tracks, cables, batteries, plastic, and metal parts, which can only be effectively disposed of by a professional in a (legal) recycling plant.
FAQs
How easy is it to remove a stairlift?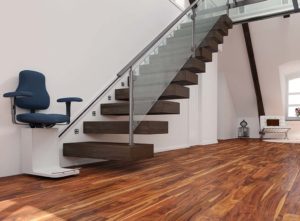 The easiest way to remove a stairlift is to hire a skilled technician to dismantle the machine for you. Using a reputable company also means less damage and a safer, more eco-friendly removal.
How long does it take to remove a stairlift?
Removing a stairlift generally takes 2 – 3 hours depending on the make and model. For example, curved models tend to be heavier and more cumbersome, whereas straighter models are an easier job.
How do you dismantle a stairlift?
Dismantling a stairlift requires an understanding of its mechanisms. We don't recommend taking it apart yourself unless you know what you're doing. For easy replacements like changing the chair, you can follow our above guide. However, if you want to remove your stairlift, we recommend hiring a professional your neighbours know and trust.
How do you remove a chair lift?
Our above guide has everything you need to know about how to safely and ethically remove a stairlift from your home.