How to restore a cast iron fireplace
If your fireplace has seen better days this guide is perfect for you. Learn how to restore a cast iron fireplace, with tips to tackle rust and remove old paint.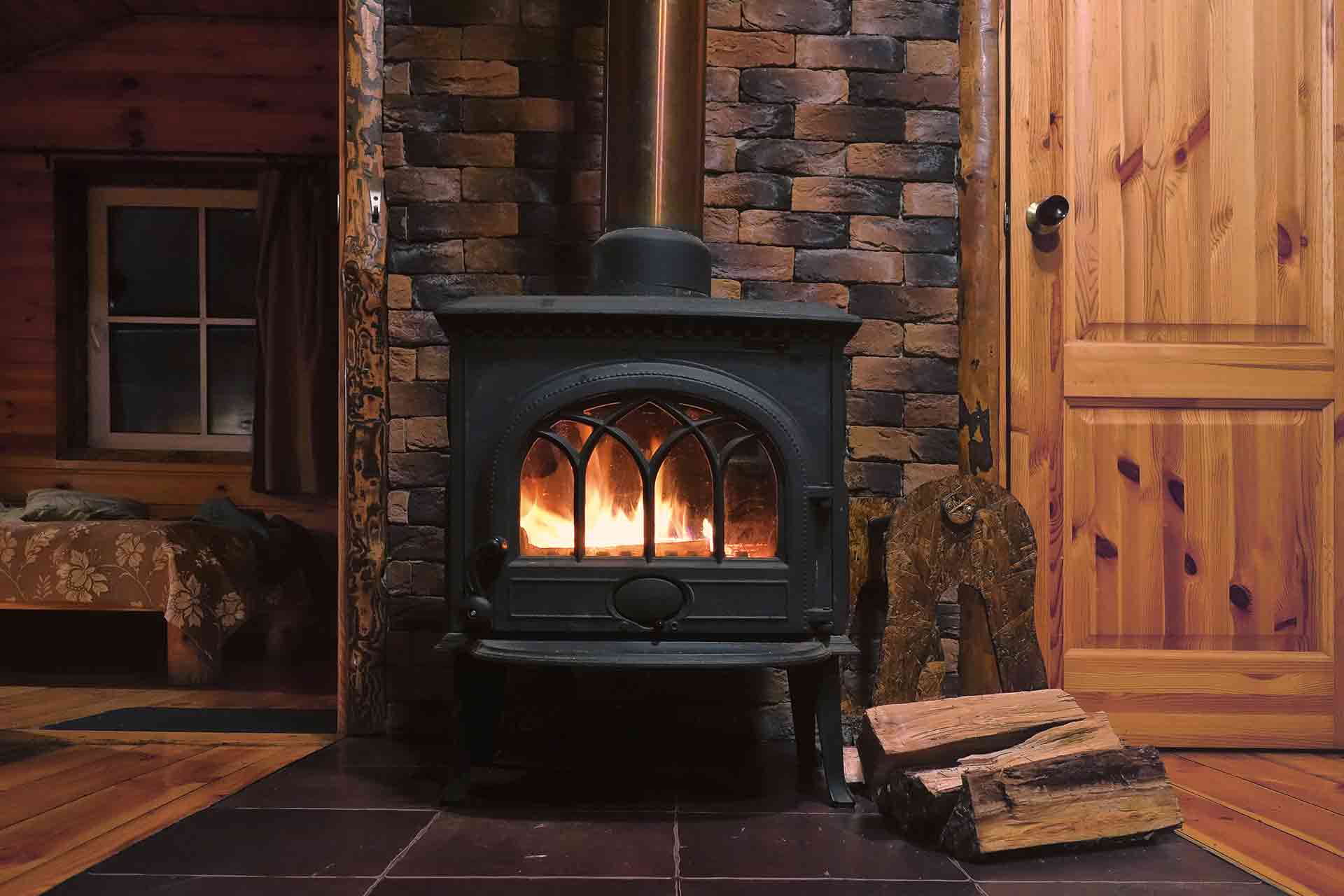 Owning a cast iron fireplace is a dream for many homeowners, thanks to its excellent benefits. Strong and durable, these fireplaces are made to stand the test of time, keeping your home warm for years to come. In addition, cast iron fireplaces look incredible and are available in many styles and colours to complement every design scheme.
Unfortunately, if not correctly cared for these fireplaces can fall into a state of disrepair. That's why learning how to restore a cast iron fireplace is so important. Thankfully, this guide is designed to teach you just that, with clear instructions and tips.
Preparing a cast iron fireplace for restoration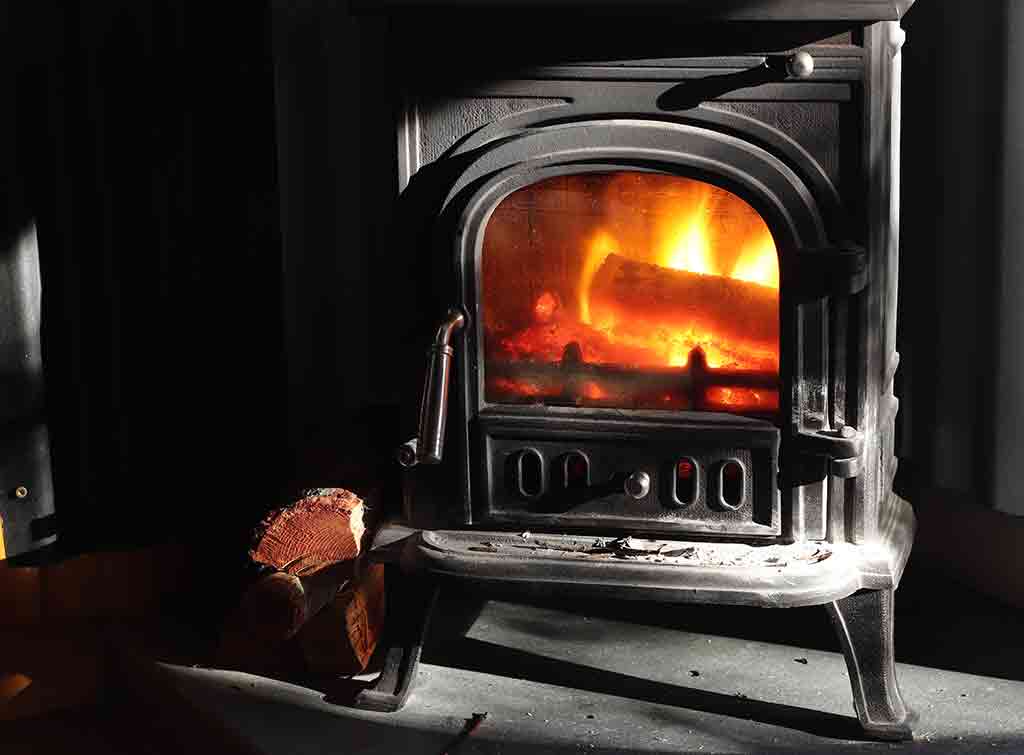 Cast iron fireplaces make a beautiful centrepiece for any living space, but unless they're regularly maintained they may look worn, chipped and even rusty. As such, knowing how to restore your cast iron fireplace will help it to reach its full potential, even years down the line.
As with any DIY project, preparation is essential, so gather the below tools and materials before continuing:
Metal primer
White spirit
Paint remover
Gloves
Goggles
Mask
Plastic sheeting
Wire wool
Stiff brush
Grate polish or paint
Painter's tape
Sandpaper
Rust remover
Cloths
See the tradespeople we've checked and recommend for your job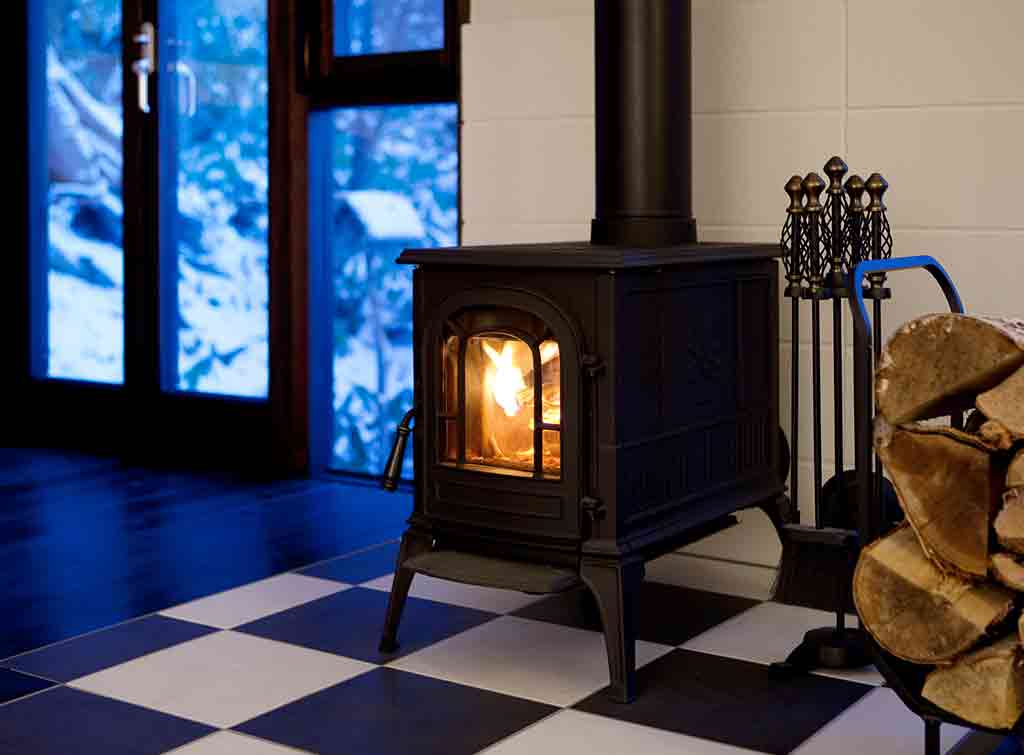 Now you have everything you need, use the following tips to properly prepare your cast iron fireplace for restoration:
If possible, move the fireplace away from the wall for easier access.
Put down a waterproof plastic sheet to protect your flooring.
Clean and dust the fireplace, brushing off any flakes of paint.
Use paint remover to get rid of any old coats of paint. Remember to use safety equipment like goggles and gloves for protection.
Wipe down the entire fireplace with white spirit before continuing.
Restoring cast iron fireplace – DIY tips
Once you've finished preparing your fireplace it's time to begin your restoration project. Restoring a cast iron fireplace as a DIY job needn't be complicated and there are three different methods you can use.
These are:
Let's begin by using paint to create a beautiful cast iron fireplace:
Once your fireplace is thoroughly dried, use painter's tape to cover any areas you don't want to paint.
Next, use a metal primer to cover the fireplace's surface. Consider using an oil-based primer for great results.
Decide whether to use spray paint or normal paint.
If you're using spray paint, shake the can well and begin spraying your fireplace from a distance of about 15 inches.
Apply an even coat then once it has dried, add a second coat. You may even need a third coat.
If using normal paint, cover the fireplace with an even layer, then allow it to dry and add a second coat.
If you would prefer a more authentic look to your cast iron fireplace, consider using polish instead of paint. Follow these tips:
Use a soft cloth to apply a layer of polish to your fireplace.
When the polish is dry, use a stiff brush to buff it. This will help to give your fireplace a brilliant shine.
Use WD40 to keep your cast iron fireplace looking great.
Cracks are often an issue for older fireplaces, but don't worry if you come across one during restoration, they can be repaired. This will need to be done by a skilled welder otherwise you risk further damage to your fireplace. Thankfully, we have a wide selection of tradespeople perfect for your cast iron fireplace restoration job. To find one, just use our free search feature.
How to restore a rusty cast iron fireplace
Unfortunately, many cast iron fireplaces are affected by rust which can turn a stunning feature piece into an eyesore, ruining the appearance of your living space. If you are unsure how to restore a rusty cast iron fireplace, just use the below steps:
Put on your gloves and a mask for safety.
Saturate a cloth with rust remover and try to rub any rust off the fireplace.
Sometimes this may not be enough to dislodge the rust and you will need to use sandpaper or even wire wool.
Keep rubbing the rust until it begins to come away from your fireplace.
Next, use your damp cloth to wipe away loose rust flakes and you should begin to see your cast iron fireplace emerging.
When all the rust has been removed, give your fireplace a thorough clean using your cloth.
Completely dry off the fireplace, otherwise you risk more rust forming.
Lastly, cover your fireplace with a layer of paint or polish as described in our 'restoring cast iron fireplace DIY' section.
Professional cast iron fireplace restoration
There are always risks with any DIY job and if you do not use the correct methods of cast iron fireplace restoration, you may end up causing further damage. As such, if you're unsure about any part of our guide, your best choice is to speak to a professional.
Luckily, hiring a tradesperson to restore your cast iron fireplace is a great option and you can expect an excellent finish. If you'd prefer to use a professional to bring your fireplace back to its original condition, why not use our handy search engine to locate a trusted expert today?