If you want to keep the cold air out, you need a foolproof plan. That's why we've put together this guide for stopping drafts in your windows once and for all.
Identifying draughty windows
First up, you'll need to identify where the draughts are coming from.
Other than the obvious that you can feel a draft, there are some other telltale signs to look out for.
These include cold spots around the frame and/or condensation between the panes of glass.
How to stop draughts in windows
Once you've identified which windows are draughty and why, then you can get to work.
Some ways to draught-proof your windows include:
Install weather stripping around the window frame
There are two types to choose from:
Metal/plastic strips with brushes attached
Self-adhesive foam strips
The latter is cheaper but may not last as long as plastic or metal strips. The key to the installation is to make sure the strip is the right size to fill the gap in your window. If it's too big it will get stuck in the window. If it's too small then there will still be a gap.
Apply silicone caulk to seal any gaps or cracks
Caulking is a relatively simple process which involves filling in the gaps around the window's frame. This will help to insulate and seal the windows better, preventing them from letting cold air in.
There are different types of caulk available, so make sure you check the label to get the right one (for example, if you're caulking a window in a humid room, you will need to buy a caulk that's mould-resistant and waterproof).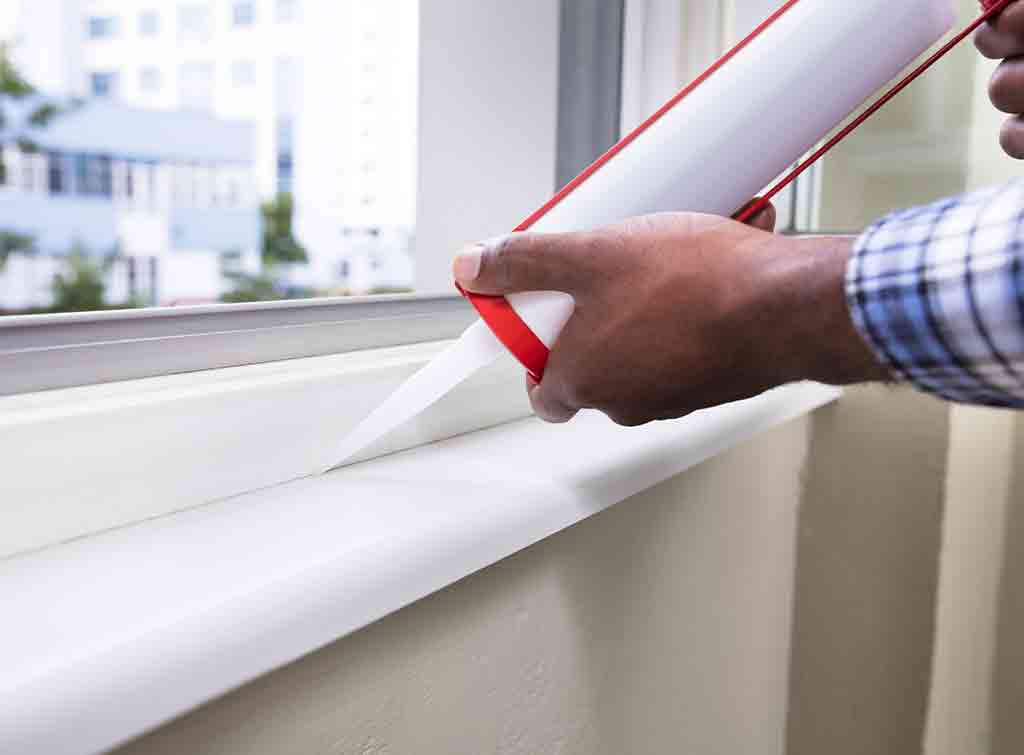 Then you'll need to follow these steps:
Remove any old caulk from window frames (you can use a putty knife if it doesn't pull away)
Prepare the surface by removing any dirt and repairing any damage
Put the tube into the caulk gun and cut the tip of the tube at a 45 degree angle
Press the tip against the window firmly and apply the caulk in a continuous bead (do this on all sides)
Smooth over the sealant and remove any excess (you can use a rag over your finger for this)
Let it dry
If you're at all struggling to do it yourself, we strongly recommend hiring a professional.
See the tradespeople we've checked and recommend for your job
Add window insulation film
Window insulation film is a good way to stop heat from being lost through your windows.
To apply window insulation film, follow these steps:
Clean the windows and the surrounding area
Make sure your windows are locked, as once you have added the insulation, you will not be able to open or close them
Apply the tape to the window frames. The tape will need to be in a straight line and on the edges of all of the frames
Rub down the tape to make sure it's secure and then remove the backing
Take out the window film and start attaching it to the tape from the top down
 Trim the excess tape off
Use a hair dryer to shrink the film and remove the wrinkles
If you don't have experience, or come unstuck, then we recommend hiring a professional to make sure it's installed properly.
Add insulated drapes or curtains
Adding insulated drapes and curtains is a great way of keeping the heat in in the winter and the heat out in the summer.
Not only are they functional, but they can be stylish too and match your decor. Plus, it can give you some much-needed privacy!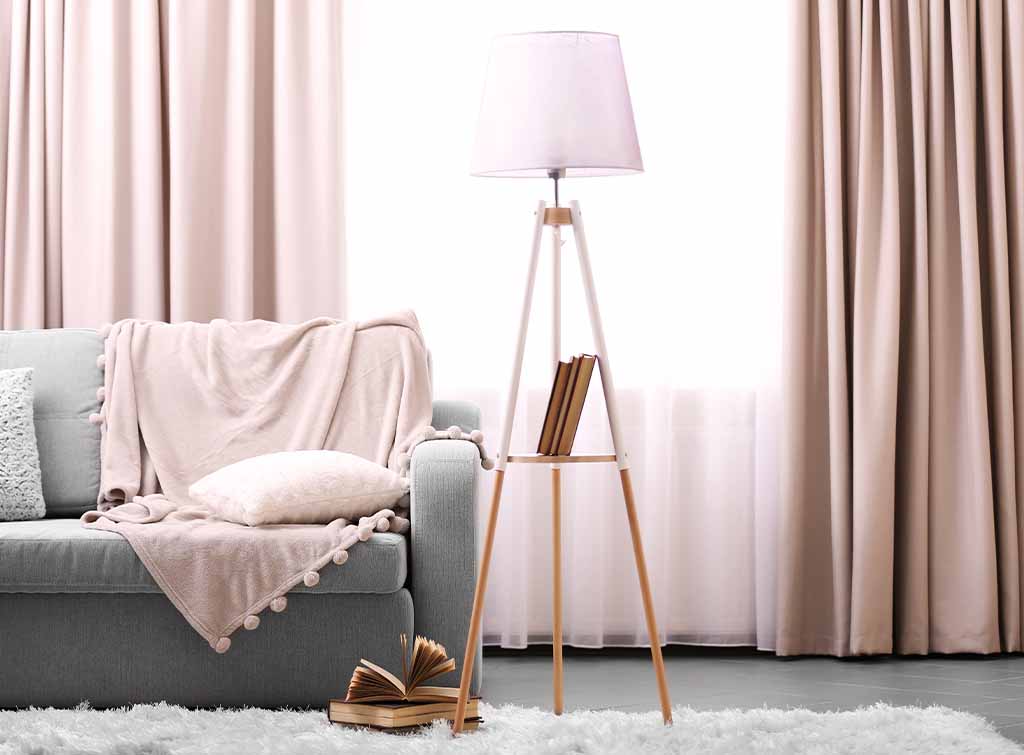 Replace old windows with energy-efficient ones
The best way to get rid of any draughty/faulty windows is to replace them with new windows. They will also stand the test of time and keep your home warmer for years to come.
Take a look at our double glazing cost guide for some information on costs.
Risks of draught-proofing yourself
If you're going to attempt to draught-proof your windows yourself then you need to make sure you're sealing them correctly. If you get it wrong, you could end up with some expensive issues.
Windows that aren't sealed correctly can cause water damage, mould growth and will still continue to have a draught – which defeats the object in the first place!
Key takeaways
Keeping the cold air out of your home doesn't have to be a challenge. With the right solutions and materials, you can make sure that your windows are sealed properly and protect your home from the elements. Use this article as a guide, but if you're at all unsure, we do recommend getting a professional in for the best results.
See the tradespeople we've checked and recommend for your job