When we look for bathroom storage ideas, finding both smart and stylish designs can be a challenge, which is why we spoke to the experts at ufurnish.com to learn a few trade secrets. Here's what Deirdre McGettrick – Founder of ufurnish.com and co-host of The DnA of Home Interiors podcast – had to say.
"The bathroom is a space in the house that should be as practical as it is stylish. Finding the right storage for a range of different bathroom designs is key to achieving your perfect finish. From a practical perspective, it's important to find storage solutions that withstand becoming damp and wet on a regular basis. For smaller bathrooms and wet rooms, consider selecting pieces of furniture to sit around functional installations in your bathroom. Cabinets that sit below the sink and on the wall are both great options, whilst tall cabinets and shelving units are good ways to use the height of a room. Consider spreading upwards rather than outwards.
If you're lucky enough to have a large bathroom, consider standalone furniture and cabinets levelled at different surface heights. It's also worth considering adding items that offer relaxation, such as potted plants or candles. Items like these will enhance your enjoyment of the space."
Smart bathroom storage ideas
Bespoke designs
Bespoke designs work in any bathroom, but especially those with limited space, slanted ceilings and uneven corners. Creating storage that moulds into the curves and edges of your bathroom opens it up and keeps everything looking neat and compact. Designs include floating shelves, over-the-toilet or over-the-door storage, cabinets and tallboys.
Why not hire a professional to come and measure your square footage, talk through your options and build something that enhances and maximises your space?
See the tradespeople we've checked and recommend for your job
Decorative bathroom storage ideas
Practical design is one thing; beautiful design is another. When it comes to ambient aesthetics, smart storage solutions might not be the first things that come to mind. However, there are various options on the market that cover all bases.
Consider the following:
Bath tray caddies
Decorative storage ladders (can go over the toilet)
Extra towel racks
Inlet or floating shelves
Floor-to-ceiling corner shower racks
Floor baskets
Sliding storage mirrors
Accessory organisers (toothbrushes, toothpaste, soap, hairbrushes etc.
Check out the carousel content for more ideas and inspiration.
Like what you see? There's more where this came from. Checkatrade's blog has hundreds of ideas, how-tos, projects and inspiration for your next renovation. 
Bathroom storage ideas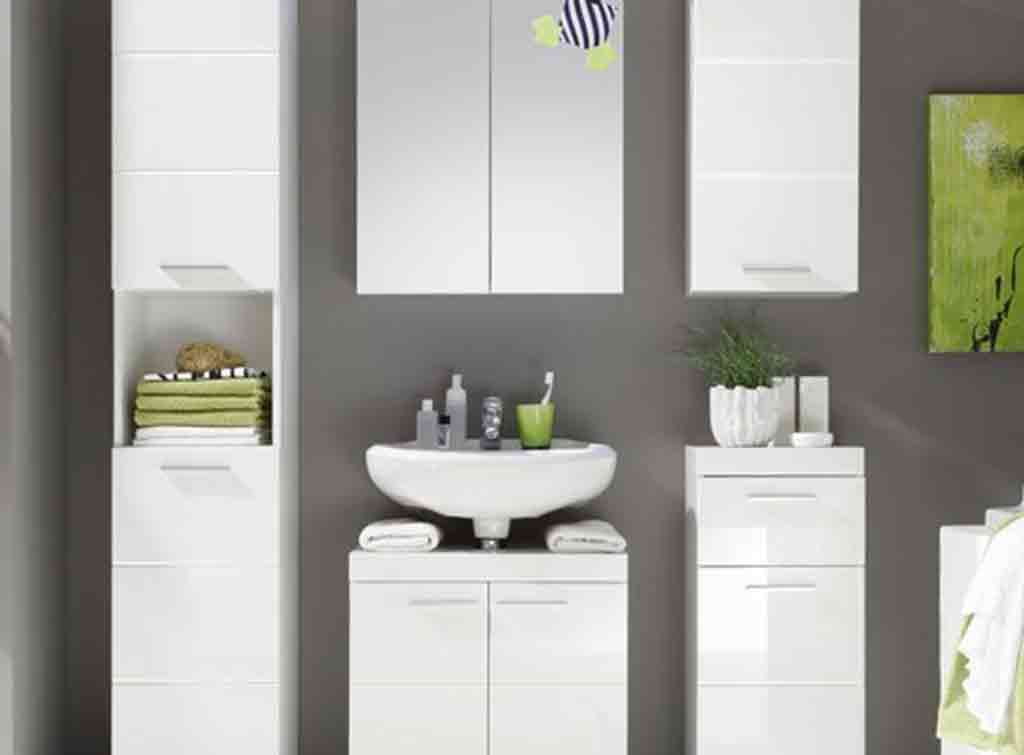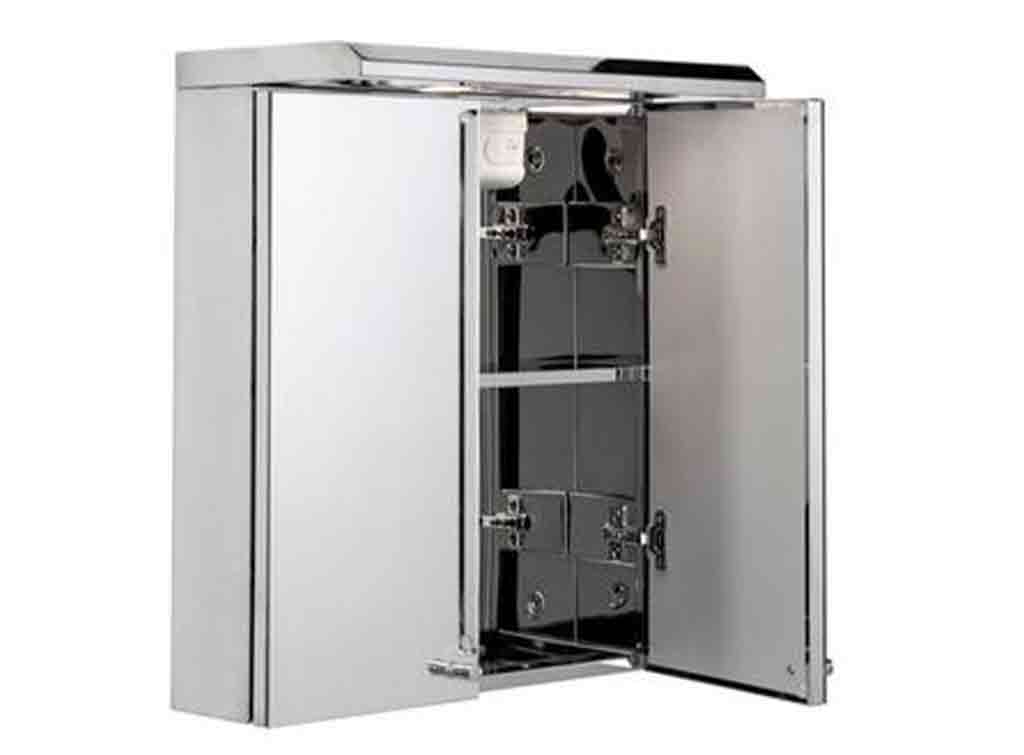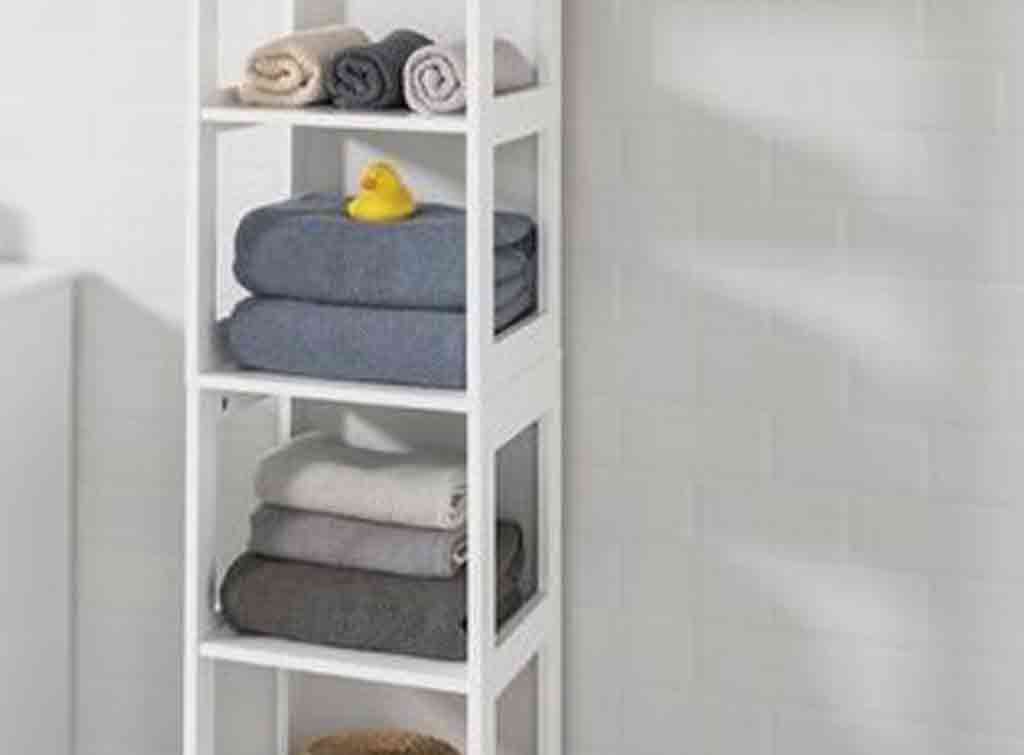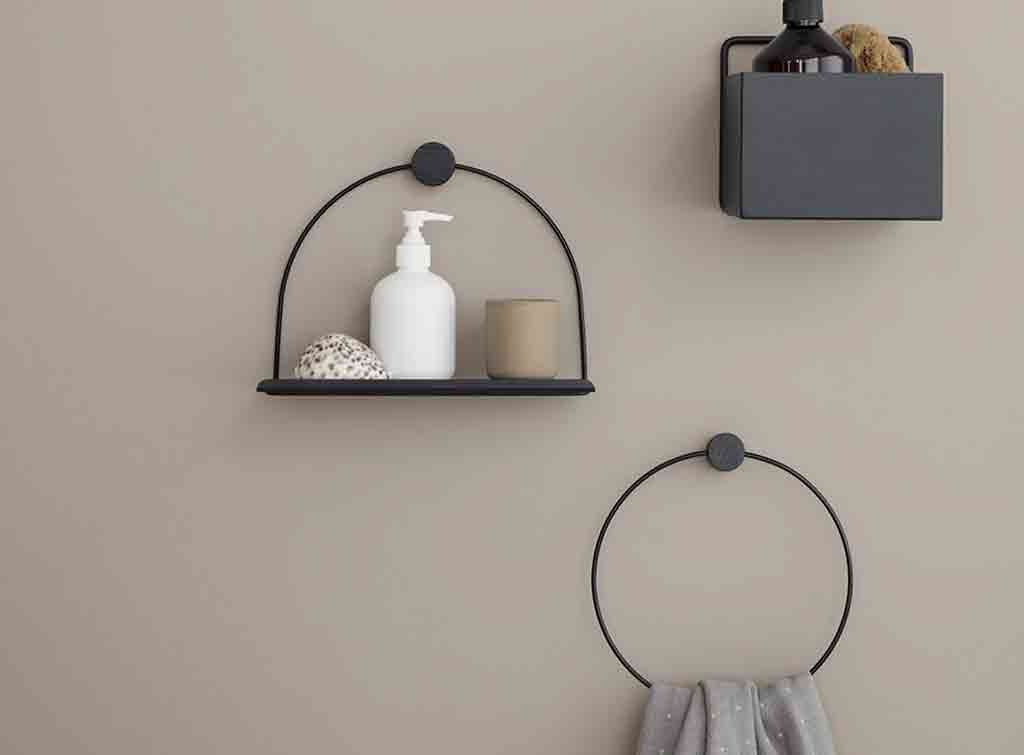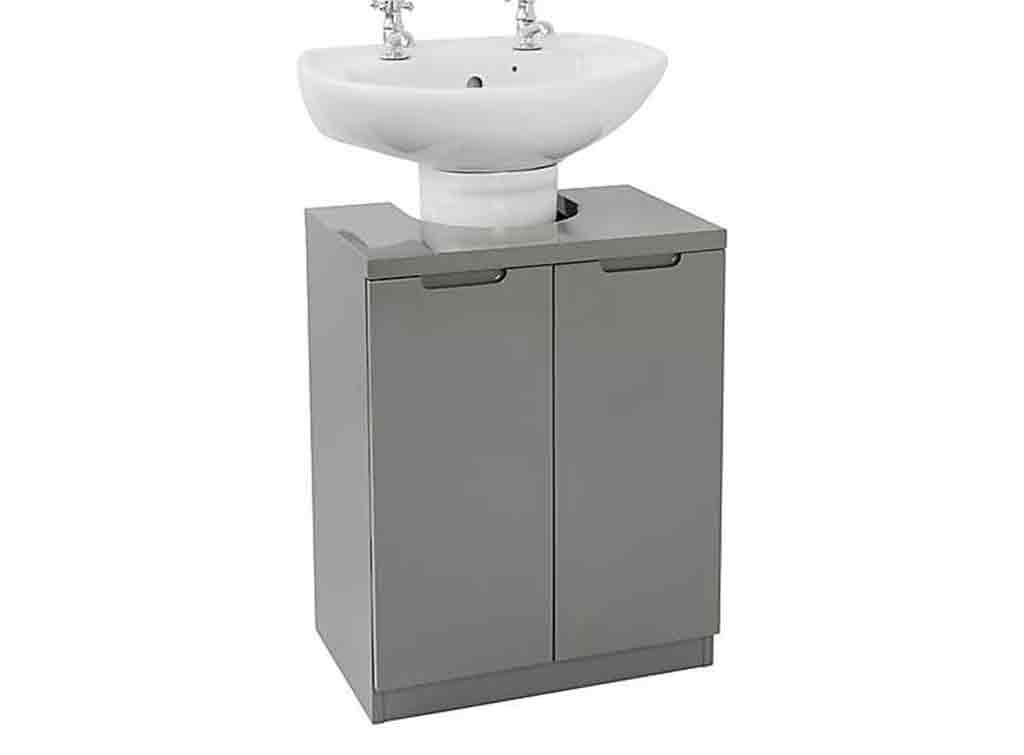 Small bathroom storage ideas
For small bathrooms, think about building upwards with floating shelves, floor-to-ceiling units, under-sink cabinets and bright, light decor. This will help to open up the space, maximise your square footage, and avoid over-crowding your bathroom.
Very small bathroom storage ideas
For very small bathrooms, we recommend adding a mirrored floating cabinet (or two) above your sink. Opt for a shallow design deep enough to store your toiletries, but not so big it takes up an entire wall.
We also recommend a wall-mounted towel rack so you have somewhere to store your linen without overcrowding your bathroom.
Creative bathroom storage ideas
Floor-to-ceiling shelves, tallboys, repurposed ladders, old bookshelves, wicker baskets and corner shelves are all fun and creative ways to stop your bathroom feeling cramped. Think about decorating them with candles, storage boxes, rolled up towels and bathroom loving ferns.
DIY bathroom storage ideas
Sometimes the simplest solution is the best solution. Why not consider some minimalist wall hangings to spruce up your space and introduce storage quickly and effectively?
We love these shelves by Ferm Living. Buy them from ufurnish here.
Vintage bathroom storage ideas
Although plumbing has come a long way in the last few centuries, certain styles are still whimsical nods to vintage trends. We love this cabinet unit, which fits around your basin for a compact and neat storage solution that celebrates your sink.
See the tradespeople we've checked and recommend for your job
Tell us what you think
What others think of this article:
Need More Information?
Related posts