Curb the bathroom clutter with these clever and stylish vanity ideas.
Fed up with a cluttered bathroom? Longing for a serene sanctuary that's calm and relaxing? A vanity unit below your basin would not only add oodles of hidden storage space, but your bathroom will also be transformed into a haven of tranquillity.
With an abundance of designs, finishes, and sizes on the market, it can be tricky finding the right one for you, but don't fret! We've compiled a huge collection of bathroom vanities ideas to help you nail your room design once and for all.
Like what you see? There's more where this came from. Check out Checkatrade's blog for more tips, ideas, how-tos, and inspiration.
See the tradespeople we've checked and recommend for your job
Take a design cue from these bathroom vanities and bring calm to your bathing space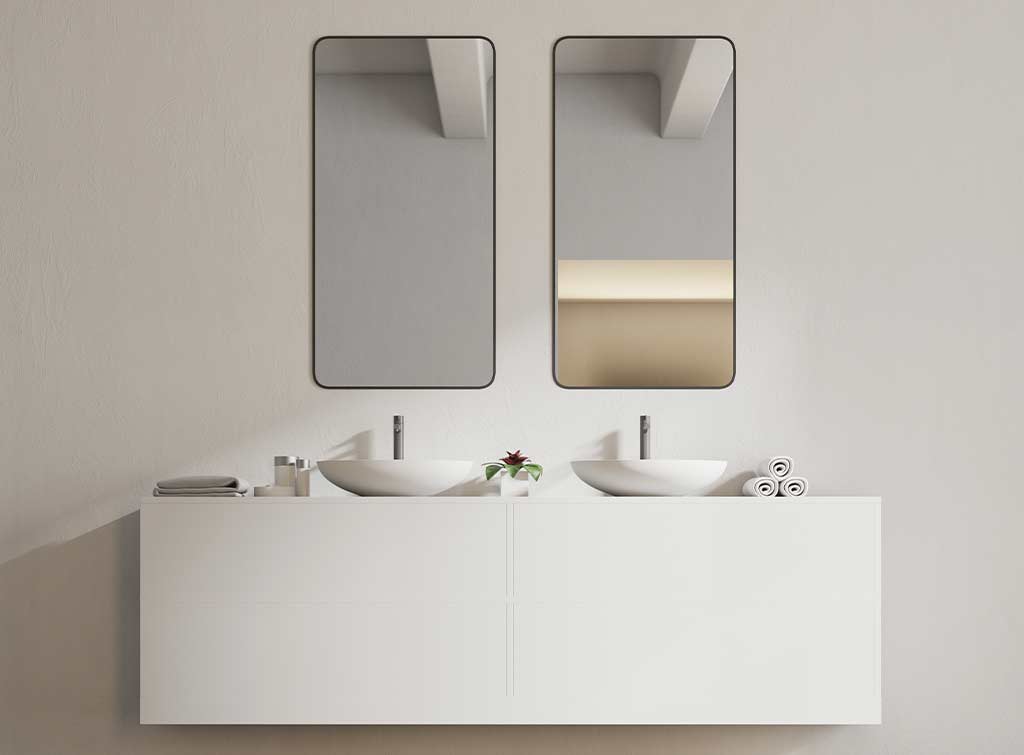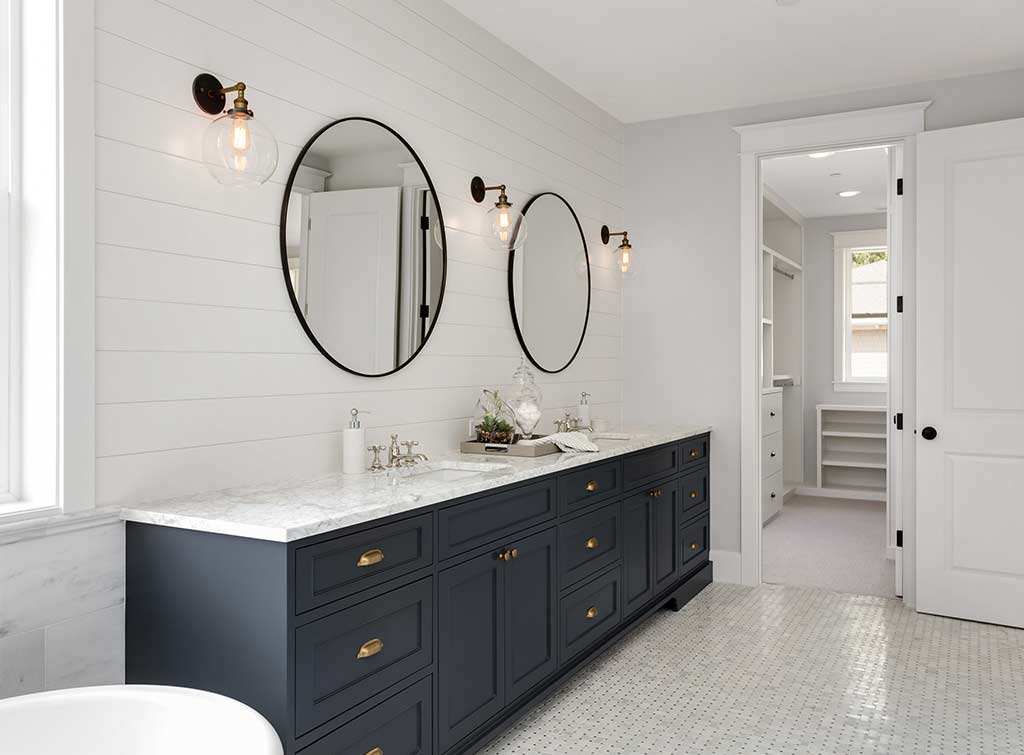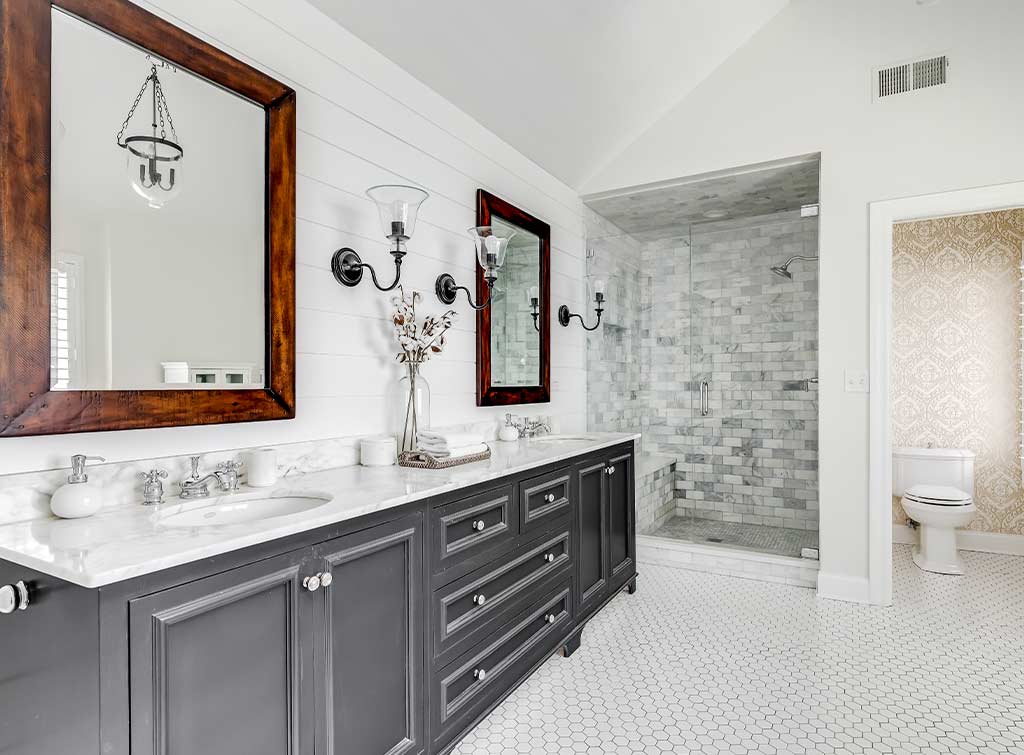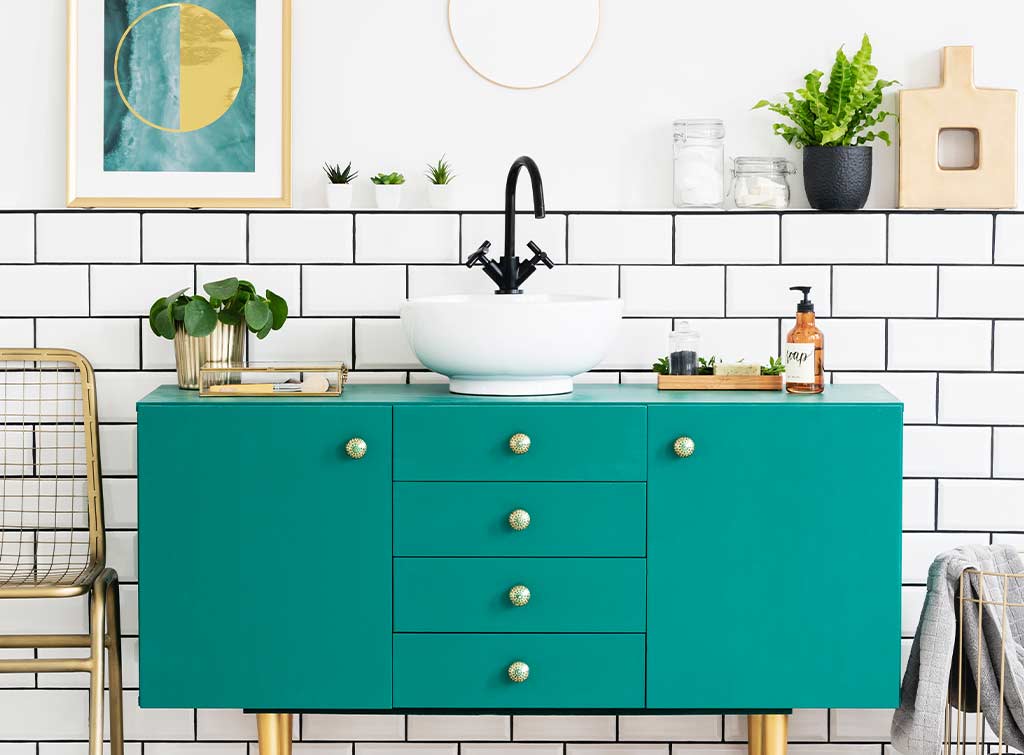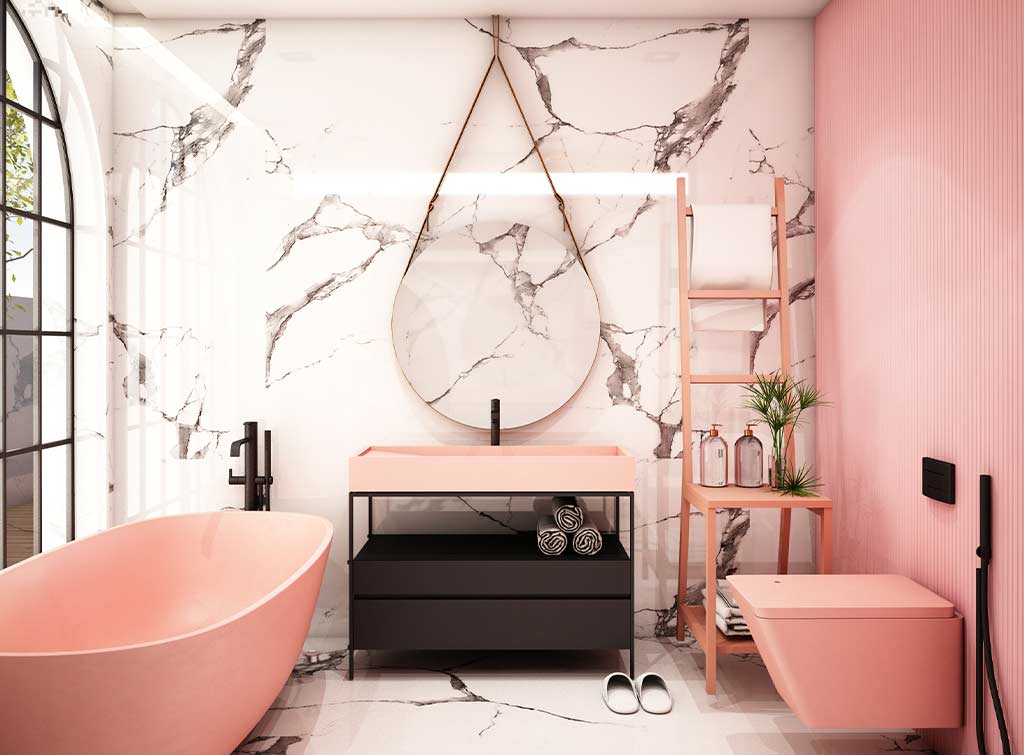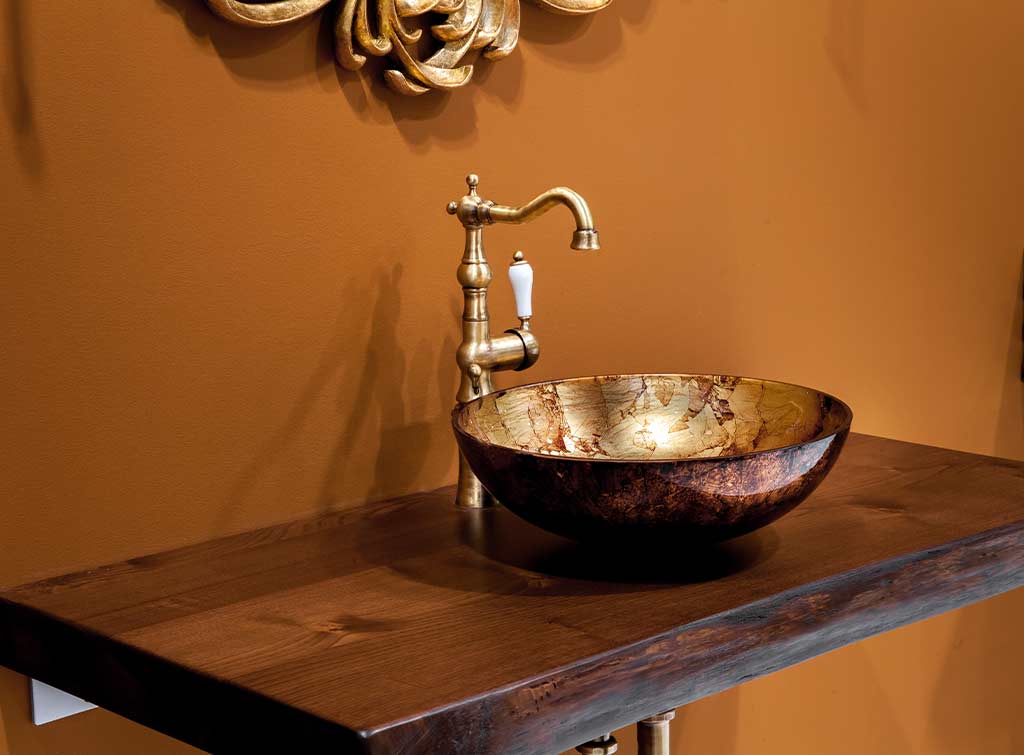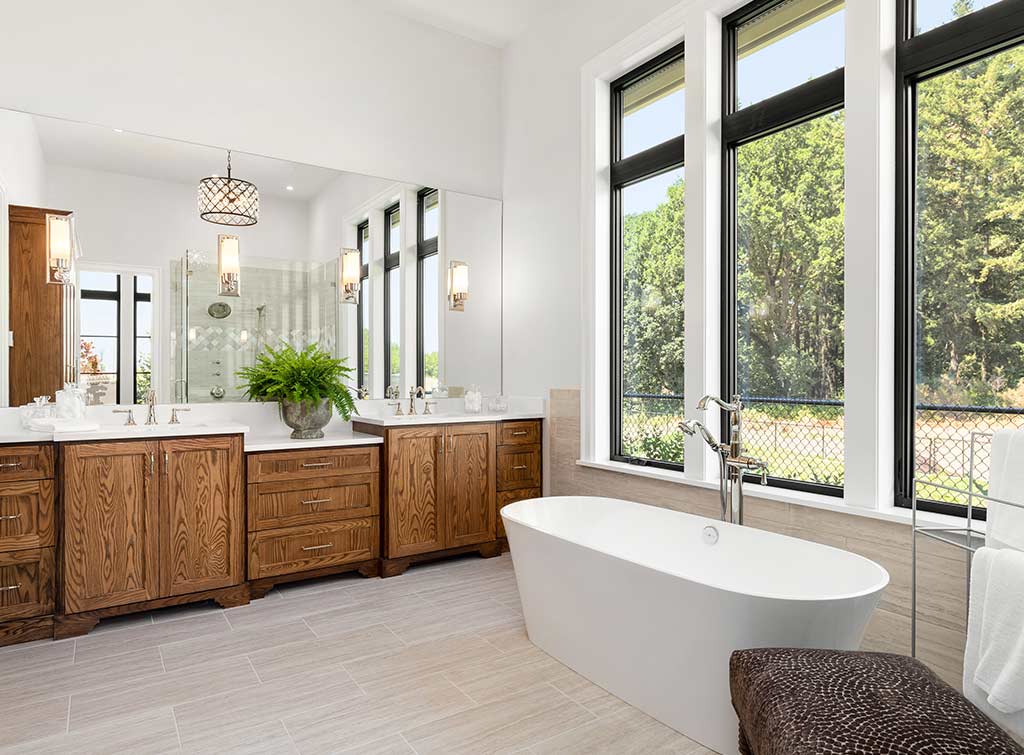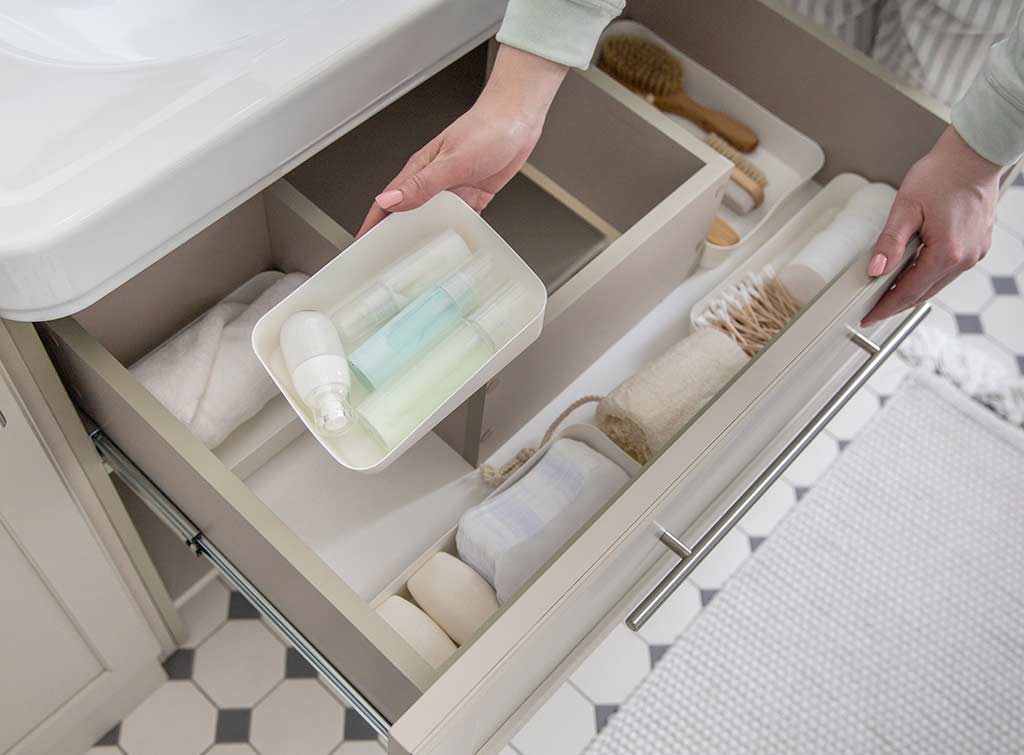 Bathroom vanity designs
Firstly, decided whether you want a freestanding vanity unit or a wall hanging design.
The biggest difference between the two is that a wall hanging design exposes the floor below and creates a sense of more space in a compact room. It can also be easily cleaned underneath.
However, as a wall hanging design will need to be fitted to the wall with brackets, check with your bathroom fitter that it will be able to handle a heavy unit before ordering anything.
Bathroom cabinet designs
For a contemporary feel go for a design that is minimal and streamlined. The sleek metal frame on this vanity unit adds an ultra-modern touch and is enhanced by the simple, fuss-free styling of the space underneath.
Look for designs that combine materials for interest, as well as a mix of storage solutions for versatility. Here, a closed cabinet is combined with open shelves for easy-to-grab-at towels.
Small bathroom vanity ideas
Floor standing vanity units are the super hero of small bathrooms. Not only do they ensure the tiny space stays clutter-free with hidden storage, they can also be used to hang towel hooks or toilet roll holders on the side.
For a neat and practical finish, extend the surface up the wall for a useful splash back.
Blue vanity bathroom ideas
The love for dark interiors continues and it's crossing into bathrooms, with navy blue bringing a fresh elegant twist to this sultry trend. The secret is to pick a dark tone for bathroom furniture and retain a light, bright look with paler walls and floor.
Team a navy vanity unit with brass handles for a smart finish, and top with a sophisticated marble surface for a glamorous look.
Double vanity bathroom ideas
For a functional bathroom layout that also looks extremely high-end, a double vanity unit is the answer. Not only does it offer tonnes of storage and the space for two people to use it at the same time, it will also give your bathroom hotel-style appeal.
Elevate the five-star status even more by adding a mirror and lights above each basin, and if you have the space, separate hand towels as well.
Grey vanity bathroom ideas
Here, a dark grey vanity unit is paired with rich wooden mirrors for a period feel, while pale grey tiles in the shower tie in with the vanity for a cohesive look.
Still an extremely popular neutral for bathrooms, a chic grey vanity is a timeless and versatile choice that will work with many different schemes no matter how many times you redecorate.
Bathroom vanity lighting ideas
Want to create a wonderful calming ambience in your bathroom? Fit a mirror the length of the vanity and light it up for a dramatic effect.
If it's an ensuite, fit the feature lighting on a separate circuit to the main ceiling light so you can use it at night without waking anyone up. And for extra ambience, a light set into a recess above the tub will allow you to soak in total tranquility.
Dark grey bathroom vanity
For a contemporary boutique hotel look, go for a super-minimal vanity bench in dark grey composite stone or concrete, and add a basin in the same material for a seamless feel.
The deep, cool tones of the vanity bench will evoke serenity, while also creating a showstopping display area for edgy bathroom accessories, such as stylish candles and trendy bottles.
Team with warm timber flooring to keep it cosy.
Repurposed bathroom vanity ideas
For a unique one-off bathroom scheme, consider repurposing a unit or cupboard into a vanity unit.
Look out for suitable pieces that are the correct height when adding a basin on top, such as a mid-century sideboard or a period dressing table, and find a professional to help adapt the unit with the appropriate plumbing.
Be sure to add a water-protective surface below the basin to safeguard the vanity unit, and either varnish or paint the sides in a splashproof finish for extra protection.
Modern bathroom vanity designs
Known for their calming, laidback style, Scandi interiors are a great inspiration for creating a modern bathroom scheme that is totally relaxing, not to mention timeless.
Pick a honey-colour timber vanity unit for its warmth and pair it with black details, such as floor tiles and tap ware,  for a sleek, pared back finish that's utterly restful.
Washroom vanity design
In small spaces, such as a cloakrooms, go for an innovative vanity design, such as a round one, that won't take up too much space in a corner.
Circles are a soothing shape thanks to their connection with nature – think the sun and moon. So team a corner design with a round countertop basin, and continue the soothing circular theme through to the accessories, such as a mirror, for a gentle feel.
Master bath vanity ideas
While a few years ago a coloured bathroom suite would have been a thing of 70s nightmares, the latest trend is to reinstall these colourful delights. From frosted pink to pistachio green, coloured sanitary ware is back and making a big splash in bathroom design.
If you don't want to take the plunge and go for an entirely coloured bathroom suite, consider simply adding a bright vanity unit for a more subtle yet dramatic look, and team with pale neutral walls and floor to balance the impact of the coloured vanity unit.
Master bathroom vanity ideas
Unsure how to decorate your ensuite? Why not take inspiration from the adjoining bedroom and carry through a colour, texture or a pattern into the bathroom space for a cohesive feel between the two rooms.
For example, a statement wall colour from the bedroom could be used for the wall tiles behind the vanity unit or on the floor, while the vanity itself could be the same finish as the bed side tables to create a connection.
Bathroom vanity ideas on a budget
Save money by building your own vanity unit. Simply find a sturdy piece of reclaimed timber, such as a sleeper or scaffolding planks.
Drill holes for the plumbing and fit to the wall with strong wall brackets that will ensure  it will take the weight of a basin. Then fit a countertop basin and tap.
If that seems a little ambitious, seek help from a professional bathroom fitter who will be able to build your bespoke vanity unit for you.
Master bathroom double vanity ideas
If you're lucky enough to have a spacious bathroom, consider adding his and her vanity units across the entire width of a wall and you'll have a heavenly amount of hidden storage.
To make the space feel even larger, have a piece of mirror cut to the size of wall space above the vanity unit and your bathroom will double in size. Use our free search tool to find a glass and mirror specialists near you.
Bathroom makeup vanity ideas
Vanity units with deep, wide drawers beneath are ideal for keeping makeup orderly and in one place. They are also more ergonomic than cupboards as everything can be seem from above, eliminating the need to kneel down.
Add small baskets or tub inside the drawers to keep everything separate and to prevent items rolling around.
Small space bathroom vanity
Even spatially-challenged bathrooms can squeeze in a vanity unity. Find a slim design that will sit neatly in the space without causing obstructions.
One way to distract from the size of a small bathroom is to use interesting textures to catch the eye, as well as using large format wall tiles that will encourage a sense of space.
See the tradespeople we've checked and recommend for your job
Tell us what you think
What others think of this article:
Need More Information?
Related posts