Tasty BBQ area ideas to get your outdoor space summer-ready
With the days getting longer and the temperature rising, now's the time to upgrade your outdoor space with these bbq area ideas.
Whether you have a compact outdoor space, or a large garden to play with, the key to creating a good bbq is to ensure it's in a practical location, it's easy-to-use and it offers plenty of fun for everyone.
Take some inspiration from these fabulous barbecue area ideas and let's get ready for another summer of entertaining at home.
See the tradespeople we've checked and recommend for your job
Like what you see? There's more where this came from. Check out Checkatrade's blog for more tips, ideas, how-tos, and inspiration.
BBQ Area Ideas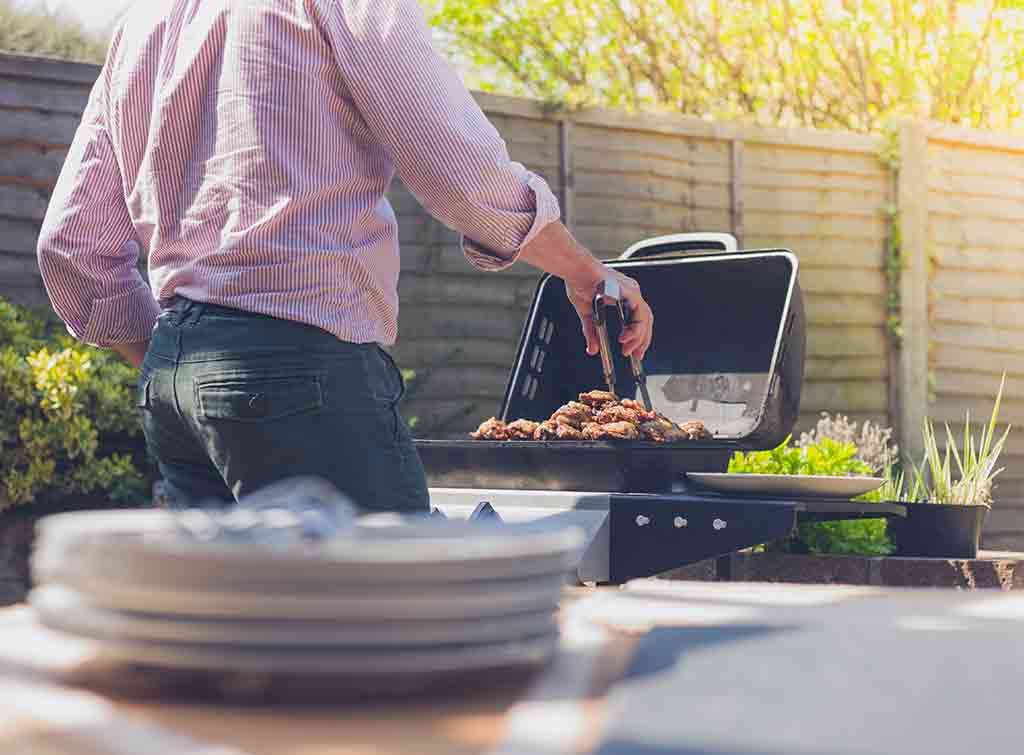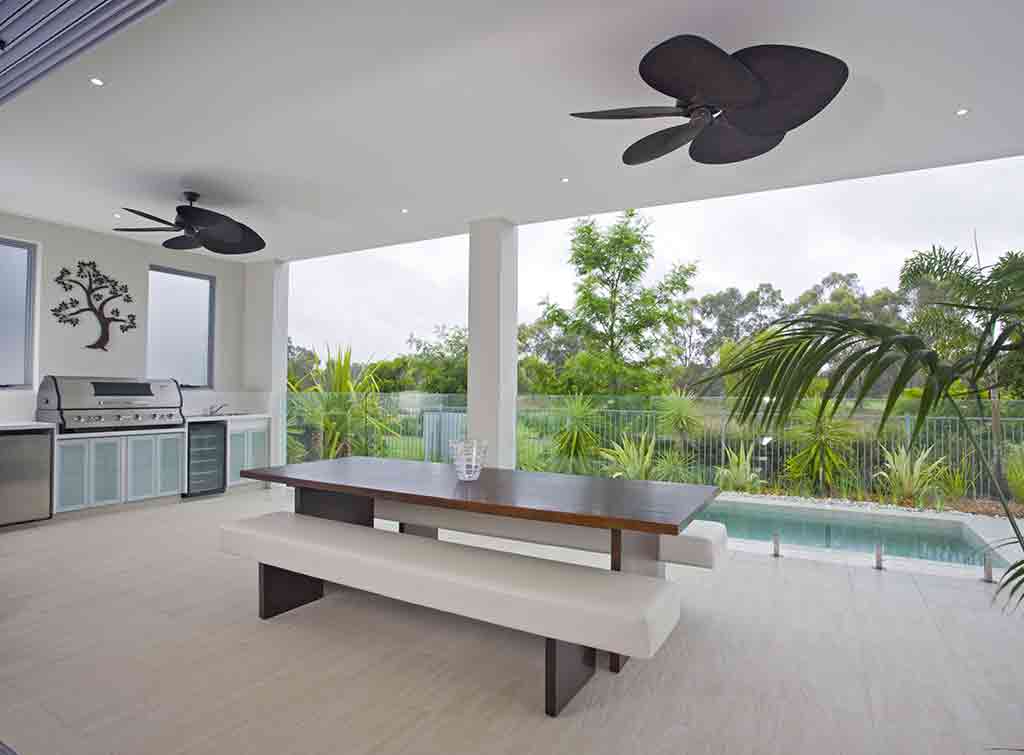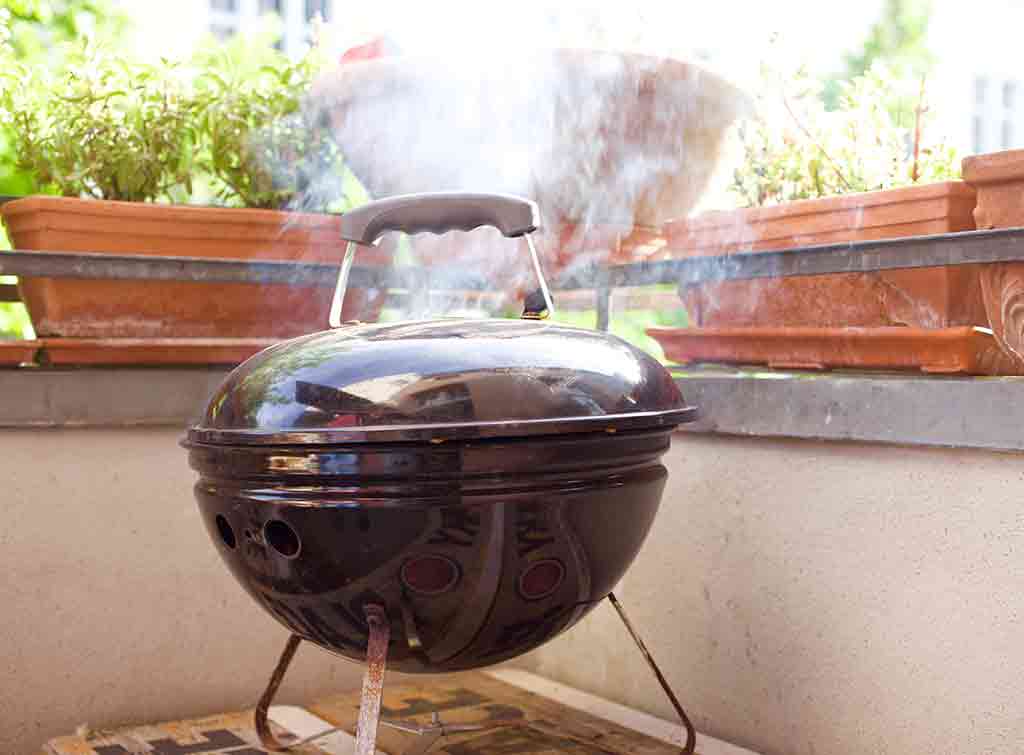 Garden bbq ideas
Position your BBQ in a sociable spot near the outdoor dining area, so the chef can chat to guests while cooking up a feast.
Create a temporary outdoor kitchen by popping a side table next to the barbie area. This extra surface can then be used for food preparation, serving and providing an all-important spot for the chef's cold beverage!
Covered outdoor kitchen ideas 
A covered outdoor kitchen is quite simple the ultimate luxury addition to your garden. Not only does it provide a cosy and comfortable dining area that  can be used all year round, it also doubles your cooking capacity and entertaining space.
Adding outdoor heaters and lighting to a covered outdoor kitchen area practically transforms it into another room, providing the ideal party venue. You'd even able to use the area at Christmas, and free up valuable oven and surface space indoors. Genius!
Outdoor bbq area ideas
Opt for a barbecue design that has serving areas attached to it, so you have nifty ledges on which to rest BBQ utensils, as well as food dishes.
Ramp up the outdoor entertaining zone by adding a freestanding trolley or picnic table for plates, condiments and even a cocktail mixing area.
Bbq patio ideas
For a wonderful ambience while eating your alfresco meal, plant aromatic plants around the BBQ patio and dining area to enjoy the scents. Add small shrubs such as lavender and rosemary that will release their fragrance when brushed past. Or add a pretty herb garden near your outdoor dining spot for fresh, easy-to-snip plants.
Finally, dress your table with breezy summer linens and foliage picked from the garden for an idyllic setting that will be hard to leave.
Covered bbq area ideas
A substantial cover that links  your house with your BBQ area will ensure you can cook outdoors now matter what the weather, even in your slippers.
Providing a dry, warm and protected cook zone, your covered barbecue area will be the envy of all your guests, particularly in the UK's unreliable summer months.
Small outdoor bbq area ideas
Even the smallest of outdoor spaces, such as a balcony, can squeeze in a barbie area. The key is to choose a compact BBQ, like a bucket style or a portable design, and then sit it on a sturdy ledge or table for a good cooking height.
When barbecuing in small outdoor spaces, be wary of hot utensils and ensure to give the chef plenty of room.
Small bbq area ideas
In compact gardens, opt for a fire pit that doubles as a BBQ and create a dining area on the lawn if you don't have a patio.
Protect the grass from the heat by laying a few paving slabs or bricks underneath the BBQ. A drinks trolley will add a special touch and also double as extra serving space if you don't have a large outdoor table.
See the tradespeople we've checked and recommend for your job
Tell us what you think
What others think of this article:
Need More Information?
Related posts