When we look for bedroom storage ideas, we want some quick and easy solutions for maximising space and reducing clutter. However, ensuring these solutions are both smart and stylish is a decorating dilemma. Thankfully, we've asked interiors expert, Deirdre McGettrick – Founder of furniture search and discovery engine ufurnish.com, and co-host of The DnA of Home Interiors podcast – what she believes is key for choosing the right aesthetic.
"As we're all spending more of our time at home, setting the tone has become even more important for our overall well-being. Our bedrooms are the places we unwind after a busy day, which is why peaceful surroundings are essential in order to create a relaxed mindset and tranquil sleeping space. I would recommend keeping the wardrobe strictly for clothes, as this will ensure all your clothes have a dedicated home and will enable you to get yourself into a habit of regularly putting clothes away to keep the floor space and surfaces clear of clothing."
Top tips for bedroom storage ideas
Declutter first
Storage is key to a clean, clutter-free bedroom, and Deirdre understands that decluttering and organising storage is a rather time-consuming process.
"In order to stay motivated and enjoy the process, don't aim to do everything in one go. I'd recommend a three-pile system – bin, charity, sell. Using this system, once you've organised what you're keeping and what you're storing, you can explore the clever ways to incorporate storage in your bedroom. The aim is to keep it as tidy and as organised as possible."
Choose a bed with in-built storage
Divans that open upwards are perfect for tiny bedrooms. Beds with drawers are also perfect – as long as there's plenty of space to open them.
Consider a walk-in wardrobe
Bespoke options fit in any sized room, even with awkward corners, low or high ceilings, or slanted roofs. That's why they're perfect for maximising space and keeping things tidy.
See the tradespeople we've checked and recommend for your job
Opt for floating or hanging shelves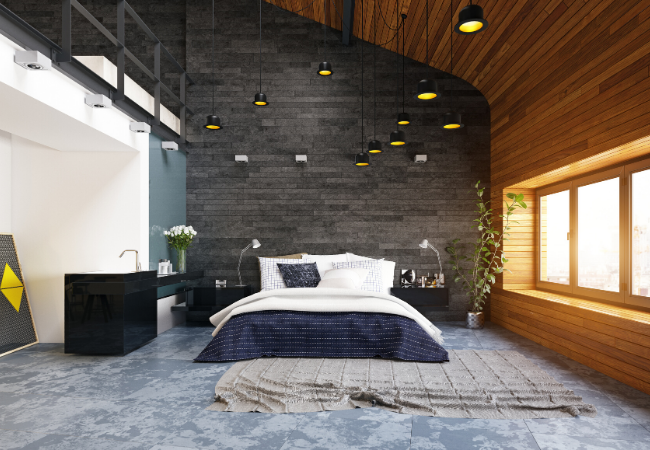 Not only are they contemporary and on-trend, but they also keep the floor clear, which creates the illusion of extra room.
Add an ottoman
Ottoman's or pouffes are both practical and stylish options that offer extra storage for minimal effort.
Choose your bedside tables wisely
Measure your bedside tables before deciding on the design. Work out the number of drawers you need in order to store your bedside items, then see whether floating or standing options are better for you.
Make use of corners
Don't underestimate the storage potential of a compact corner shelf. Options include a DIY storage design, cupboards beneath slanted loft walls, or corner fitted tallboys. It all depends on the design of your room.
Like what you see? There's plenty more where this came from. Discover more ideas, inspiration, tips and how-tos via Checkatrade's blog.
Bedroom storage ideas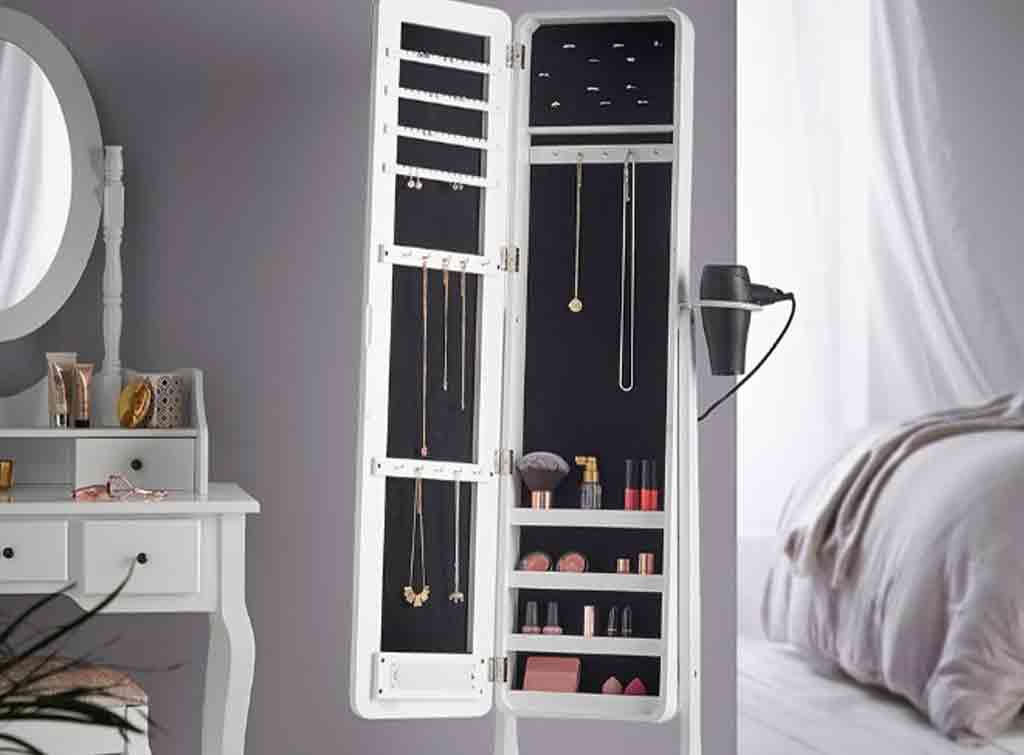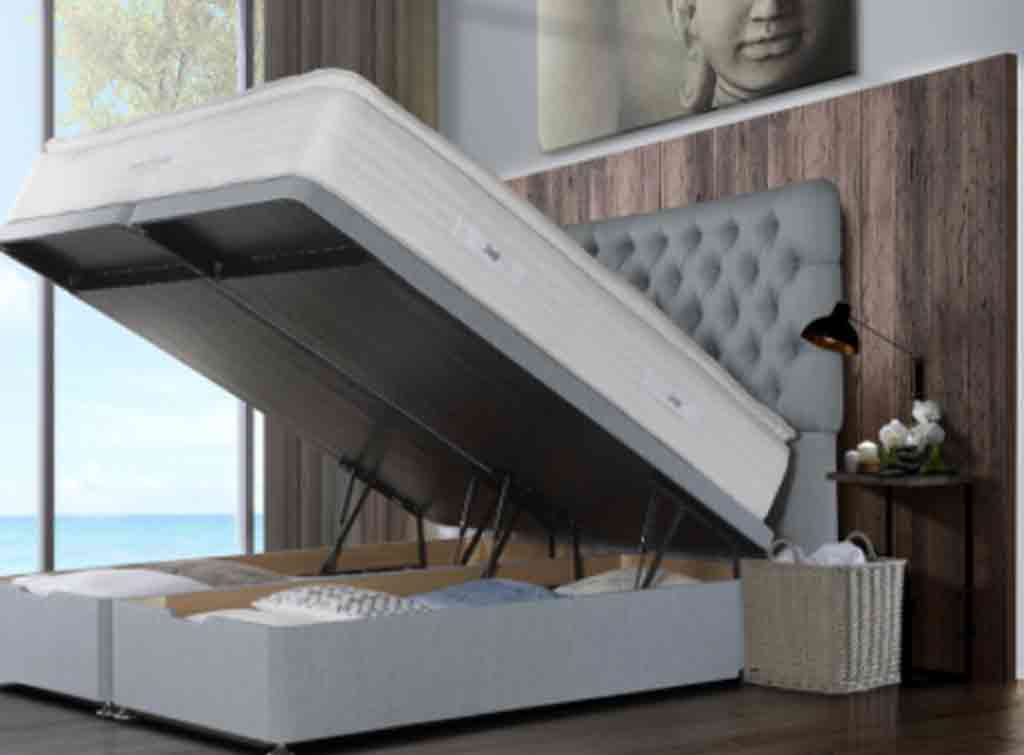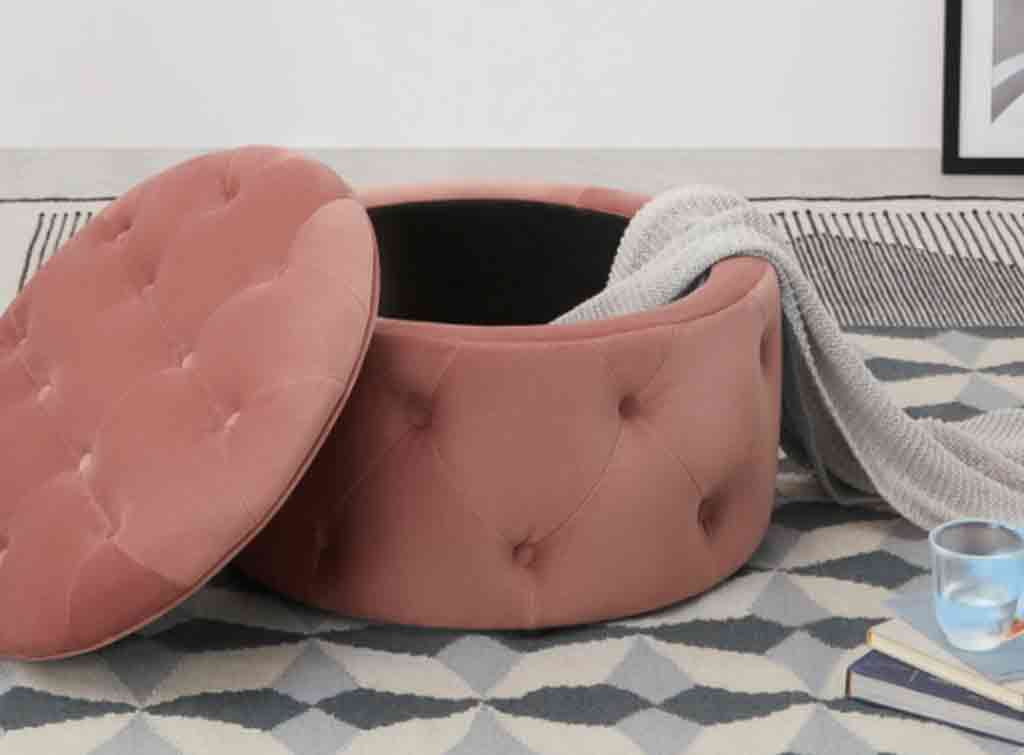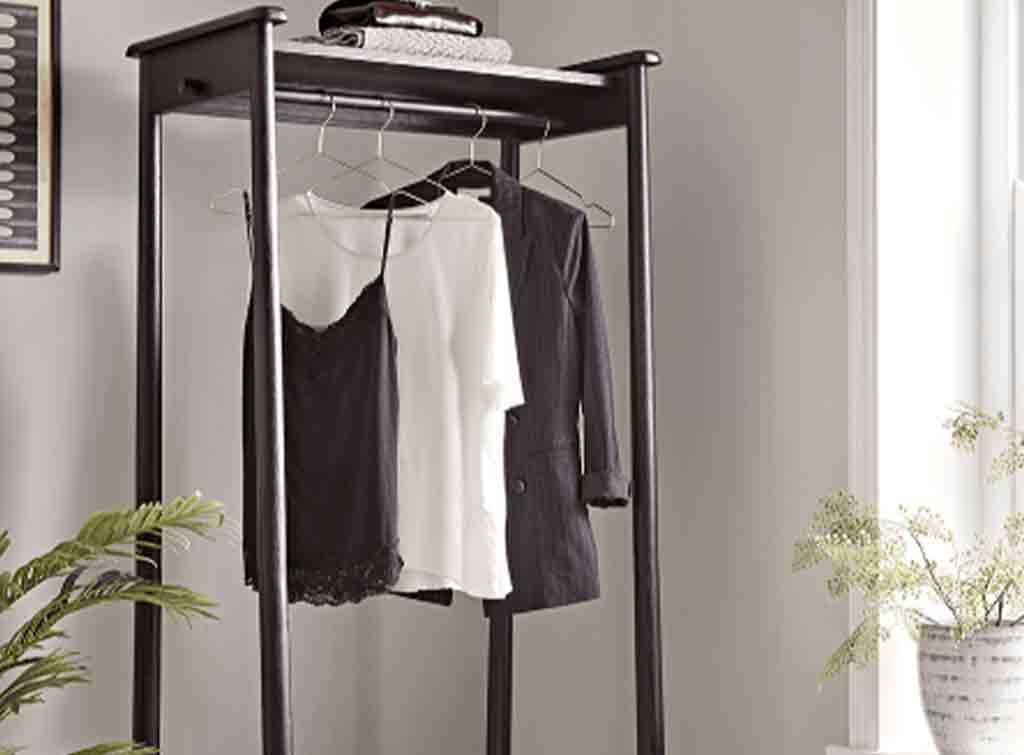 Small bedroom storage ideas
One of the main considerations when looking for storage solutions in small bedrooms is how many things you can fit in other things. Doubling up on practicality and storage is one way to do this, as you can see here with this Beautify armoire, which incorporates a mirror, jewellery holder, makeup stand, and drawer!
Get yours here.
Box bedroom storage ideas
Divan beds are effortlessly chic, practical and useful in rooms that either want extra storage or have limited space to begin with. The fact they open from the bottom and lift upwards, usually on gas-filled canisters, means they fit almost anywhere. This allows you to pick a large size, even in box rooms where only a single seemed possible.
Kids bedroom storage ideas
When injecting some fun and interest into your child's bedroom, why not opt for a pouffe, like this one from Made.com? They're versatile, playful and effortlessly chic. You can store things like toys, games, books, blankets (or anything else that tends to end up on the floor!) in them.
Attic bedroom storage ideas
Loft bedrooms come in all shapes and sizes. However, they're all defined by their edge and interest. And what goes better in these edgy attic spaces than open storage unit such as this oak rail rack by Bergen?
As with all storage solutions, the trick is to declutter first and store your belongings second. Consider rotating your seasonal wear. For example, hang your coats during summer and your kaftans during winter. What you have on display should represent your unique style and taste, so play around with it all until you get the aesthetic you want.
Classic bedroom storage ideas
This gorgeous Brambly Cottage set is a stunning example of the classic storage sets available on the market. Although this is a 4-piece set, choosing one or two pieces that fit your square footage and aesthetic would also work. All you need is a tape measure, some imagination and a good idea of what you're going to store where. We always recommend a wardrobe plus drawer set, which usually covers all your needs.
See the tradespeople we've checked and recommend for your job
Tell us what you think
What others think of this article:
Need More Information?
Related posts