Vibrant contemporary garden ideas
When it comes to contemporary garden ideas, the trick is to combine art and botany. You want to create a space that's warm, inviting, lush and tranquil. The outdoors and the indoors need to meet symbiotically so your garden becomes an extension of your house.
If the Covid-19 lockdown has taught us anything, it's that outdoor space is precious. For those of us blessed with a garden, knowing how to take full advantage of that square footage is worth the investment. So, with that said, read on for our top tips and trends for a vibrant and verdant garden, including some examples from our members!
See the tradespeople we've checked and recommend for your job
Like what you see? There's more where this came from. Check out Checkatrade's blog for more tips, ideas, how-tos, and inspiration.
Beautiful contemporary garden ideas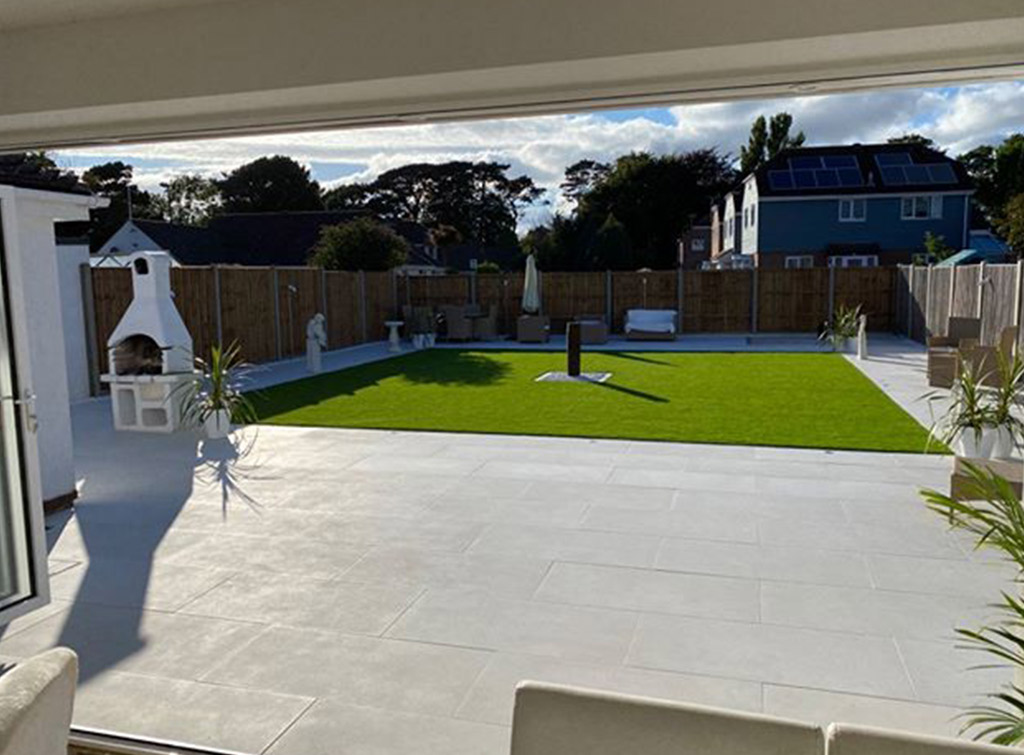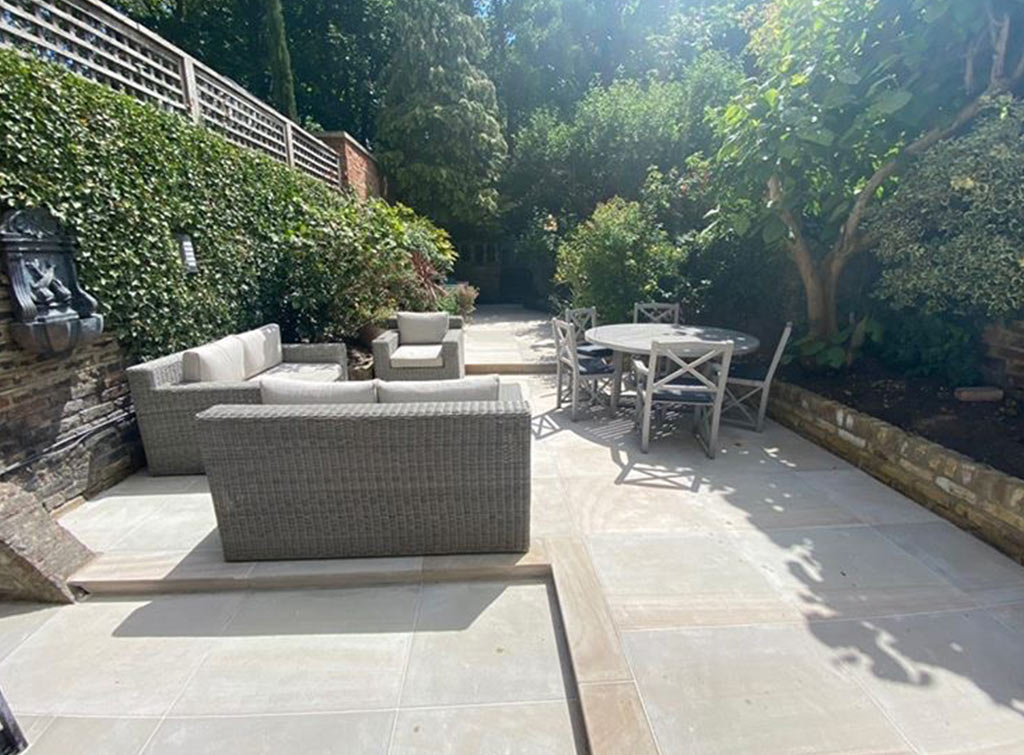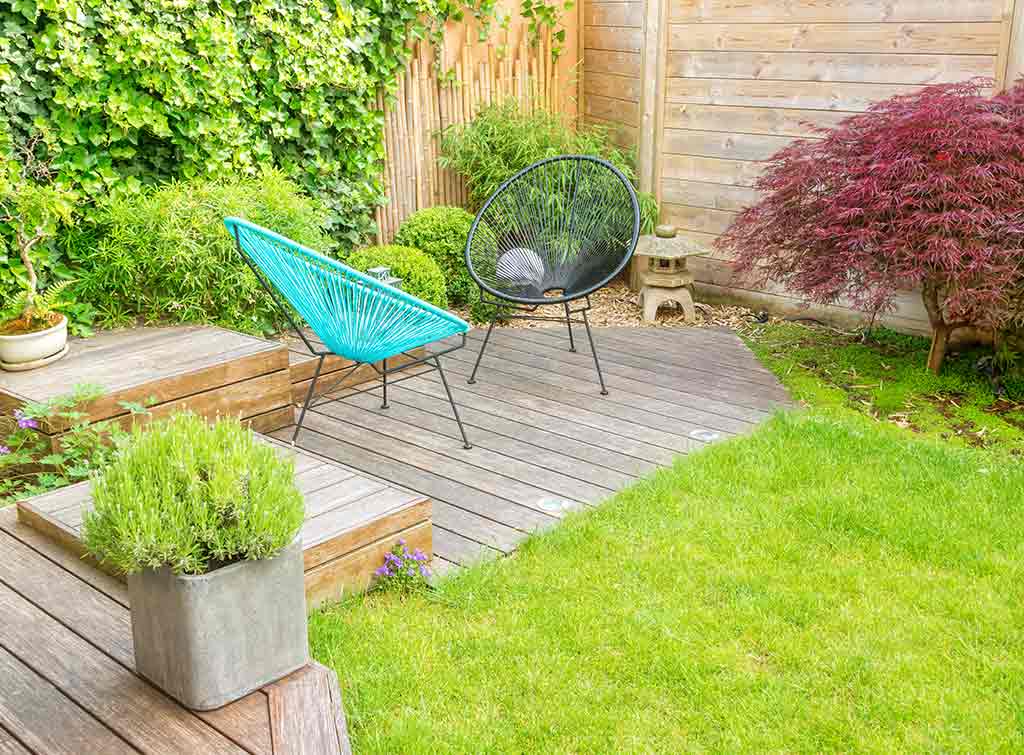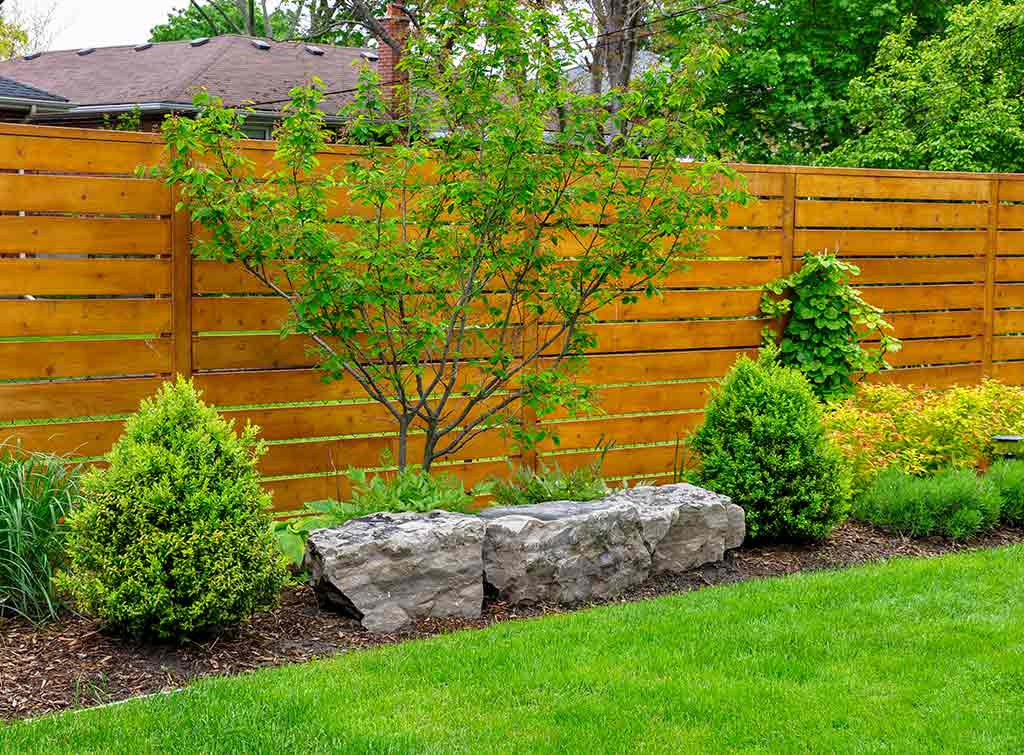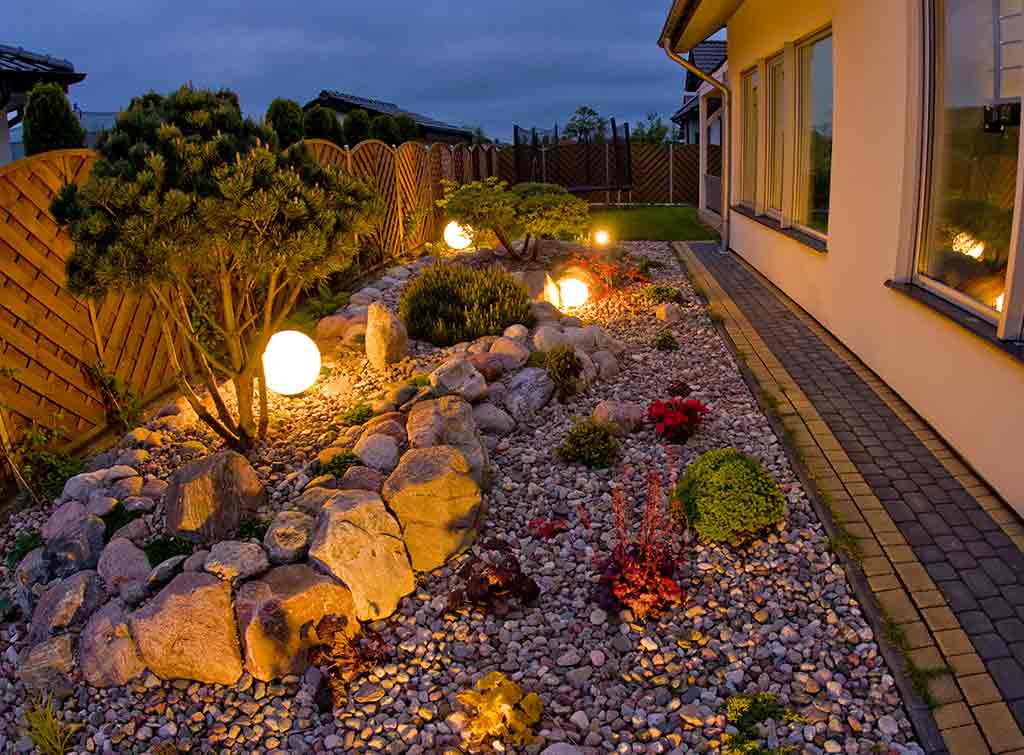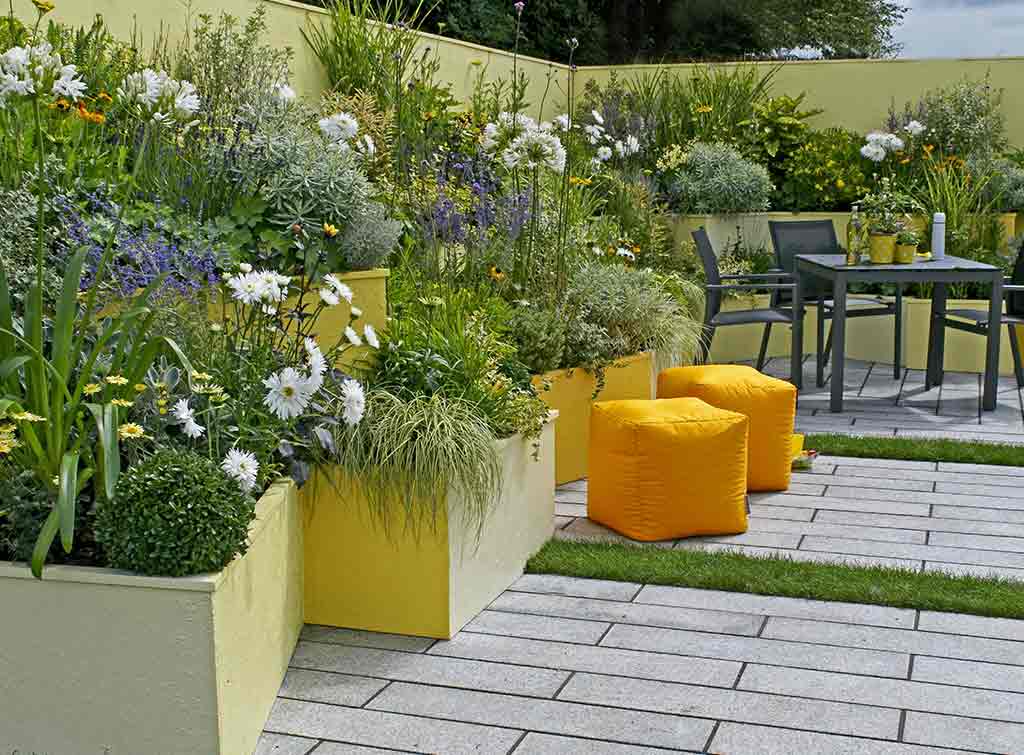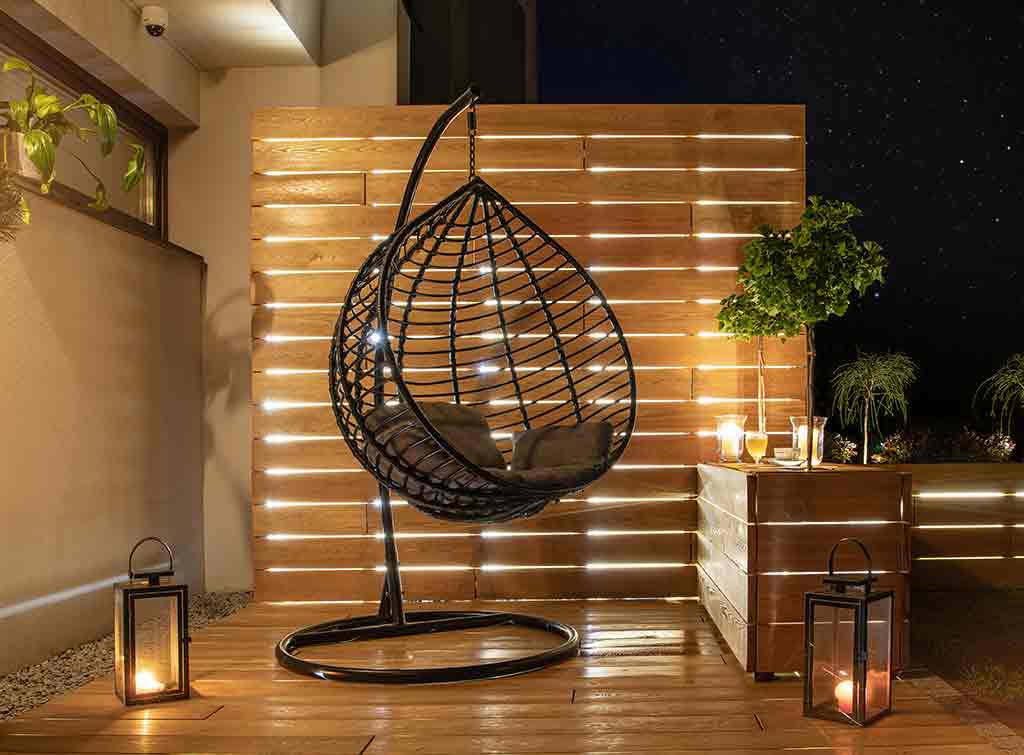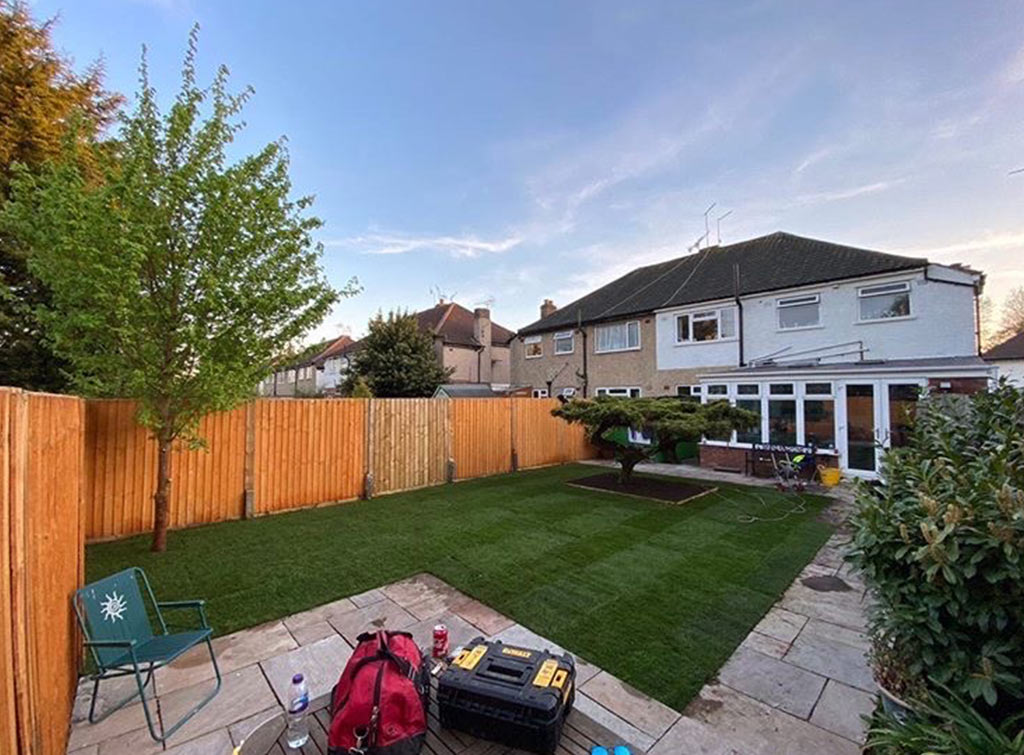 Opt for a low maintenance contemporary garden design
This gorgeous design by Checkatrade's The Southdowns Landscaping Group incorporates an artificial lawn, porcelain resin-bound paving, and an array of contemporary features.
Clean, minimal and practical, this garden design utilises all areas to create the striking finish we see here. We love the wood burning stove and small break out areas to relax and lounge on during those warm summer nights. They've even installed lights that frame the lawn and add a touch of magic when the sun goes down.
Hire The SouthDowns Landscaping Group on Checkatrade today!
Contemporary garden seating ideas by Brick Stone Projects
Rattan furniture is a fan favourite for relaxing on those gorgeous summer evenings. This beautiful pavement design by Checkatrade's Brick Stone Projects is a great way to incorporate a low-maintenance and striking outdoor space that remains usable all year round.
We love the large neutral slabs and bordering hedges and trees. It combines both practically and botany for a tranquil outdoor space.
Get the look by hiring Brick Stone & Projects today!
Rattan furniture ideas from Balkan Contracts Ltd.
This garden transformation by Balkan Contracts Ltd. shows us how to make the most of a smaller back yard. The raised beds with uniformed topiaries are particularly striking, along with the mosaic patterned paving slabs.
Even the walls are painted to complement the aesthetic, creating a beautiful setting for  the rattan garden furniture and parasol. Get the look by hiring Balkan Contracts Ltd. on Checkatrade today!
Contemporary garden design ideas photos
The clean lines of this contemporary back garden show us how to create symmetry and interest by using clashing textures to great effect.
The white gravel and stepping stones create a vertical walkway, which is intersected by wooden decking and lawn to create seating areas. The pergola on the middle deck houses purple benches and paint that match the lavender growing at the back, which also ties in with the purple stone feature next to the twin topiaries.
Another nice touch is the fence, which is painted white ⅔rd's of the way up, leaving the brown wood to tie in with the decking.
Urban city terrace contemporary garden
For those working with smaller spaces, creating feature walls is the name of the game. This chequered wood pattern makes good use depth while keeping the bamboo trees at bay. The adjacent wall to the left also uses a smaller version of the wood pattern to create its own interest.
Next, the owners of this garden opted to install a raised flower bed full of hardy perennials, which doubles up as a seating area. These layers are a wonderful example of how to create depth, beauty and interest using very little space.
Contemporary garden design ideas for small gardens
The two features that stand out the most in this garden is the layered decking and the red acer tree. Acers are great for adding colour and vibrancy to gardens as they're hardy and beautiful, while split level decking is a contemporary and effective design decision that adds height and depth. Like these homeowners, adding a planter  or two and some Gabriella chairs help 'warm' up the space and make it feel more inviting.
The fencing here is important to note, too. The creeping ivy is a natural privacy curtain, while the bamboo offers a sturdy and environmentally friendly structure for it to thrive on.
Contemporary garden fencing ideas
This sturdy and warm cedar fence is a lovely privacy feature that doubles up as decor. We particularly love the bordering plant patch with shrubs and trees that subtly add an extra layer of privacy. A simple wood chip border that's thick enough not to bleed onto the lawn is another nice touch.
What finishes this look is the rockery and solar powered lantern lights. We're sure this space looks extra special when the moon is out.
Contemporary garden lighting ideas
The low maintenance and striking rockery in this narrow contemporary garden is beautiful. Shrubs that require little to no soil are perfect here, while the rocks that border the trees add depth and interest.
The warm sphere lights sit sporadically within the landscape to gently highlight the feature, while the multi-coloured pebbles tie in all the elements perfectly.
Paving ideas for a contemporary garden
Pots and paving collide wonderfully in this contemporary garden design, making shapes that are fun and interesting. By having the lawn intersect at several points, you create symmetry and distance. At the far end, a table and chairs offer a lovely place to relax, while the dandelion bean bags inject a sense of fun.
Of course, the standout feature of this contemporary garden is the array of wildflowers that bloom vibrantly and beautiful in their pots and border trays. One thing is for sure here: this is bee heaven.
Contemporary garden lighting ideas
Lighting up your contemporary garden is easy if you know how. This beautiful wooden and gravel design incorporates outdoor floor lanterns and LED powered lights embedded within the fence. This creates a gentle luminosity that's balmy and dreamy during any type of weather.
The egg shaped rattan hanging chair is the last touch of whimsy in this contemporary garden design. Can anyone hand us a piña colada?
Paving ideas for a sloped garden
This simple garden was transformed by Checkatrade's Red Oakes Design and Build.
A landscaped and brick-edged turf is bordered by grey porcelain paving slabs, creating a nice pattern that looks easy on the eye. A pergola at the back offers a small shelter, while the muted fence finishes off the look nicely.
Hire Red Oakes on Checkatrade and get the look!
Contemporary transformation by Mr George Garden
This minimalist and striking garden design was built by our very own Mr George Garden – one of Checkatrade's well reviewed tradespeople. It includes landscaping, new grass, paving and fencing to create a clean and low-maintenance garden that looks great all year round.
We particularly love the ornamental tree feature that sits near to the house. It breaks up the large lawn without overpowering the space. The pavement and patio also border the lawn and perennial patch for a simple and elegant finish that these homeowners will enjoy for years to come.
Get the look by hiring Mr George on Checkatrade today!
See the tradespeople we've checked and recommend for your job
Tell us what you think
What others think of this article:
Need More Information?
Related posts