If you're looking for garden privacy ideas, you probably live in a densely populated area or have a nosy neighbour.
Whatever your reasons, we're here to help! You're lucky enough to have some outdoor space, and in the urban sprawl that is the housing market, a garden is a commodity you don't want to pass up. Even if your neighbours are great, you still shouldn't have to make small talk every time you step outside.
That's why we've put together our handy guide to garden privacy ideas. We've packed it full of design tips to get you started. From towering trees to bamboo fences, our quick fixes will help you reclaim your outdoor space and make the most of your hard-earned privacy.
How to make an overlooked garden feel more private
Before we dazzle you with our carousel content, check out our 6 key considerations for you to get started. Consider hiring a gardener or landscaper for a seamless installation.
Hedges – Artificial or living, dense hedges like Thuja Occidentalis Brabant are a quick and easy way to ensure your privacy.
Trees – Not only are they great for air quality and nature, but they're also tall! Perfect for keeping you sheltered.
Screen walls – Consider bamboo for a sustainable alternative or opt for a decorative metal design such as these Alhambra beauties.
Fences – Sometimes a traditional solution is the best solution. Just be sure to bury it deep enough to avoid storm damage.
Garden walls – For those looking for safe and secure privacy, consider a garden wall instead.
Combinations – Incorporate some artistic flair by combining one or two of these privacy options. Screens and hedges or walls and trees are popular combinations.
Like what you see? We've got plenty more where this came from. Check out our blog for more tip, tricks, ideas and how-tos. 
Garden privacy ideas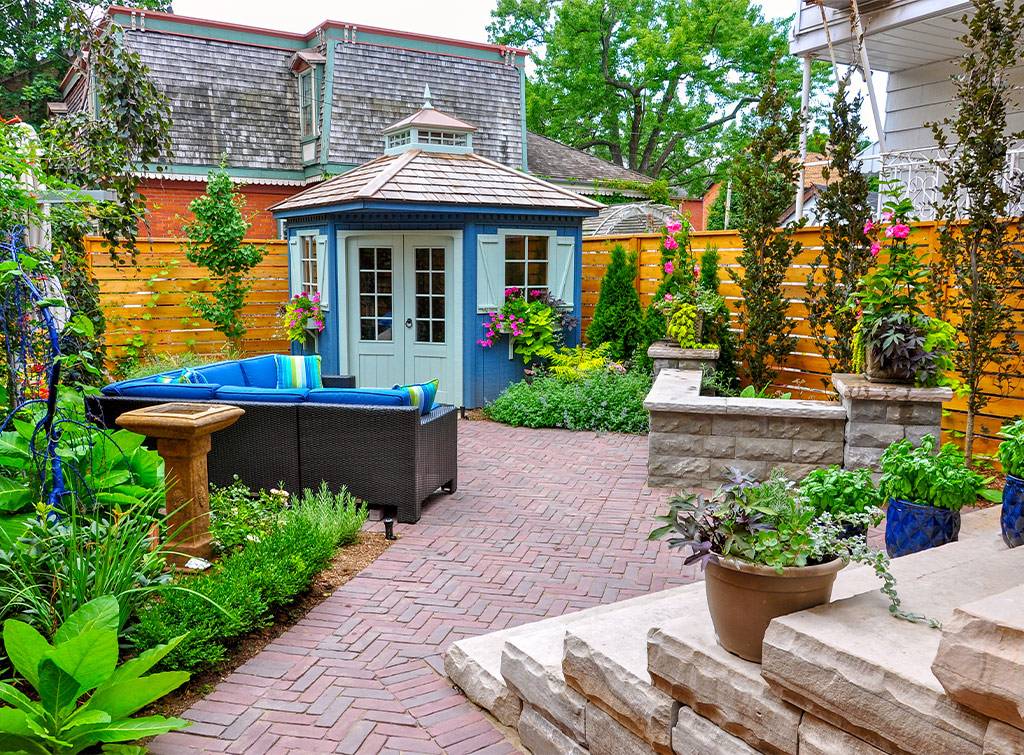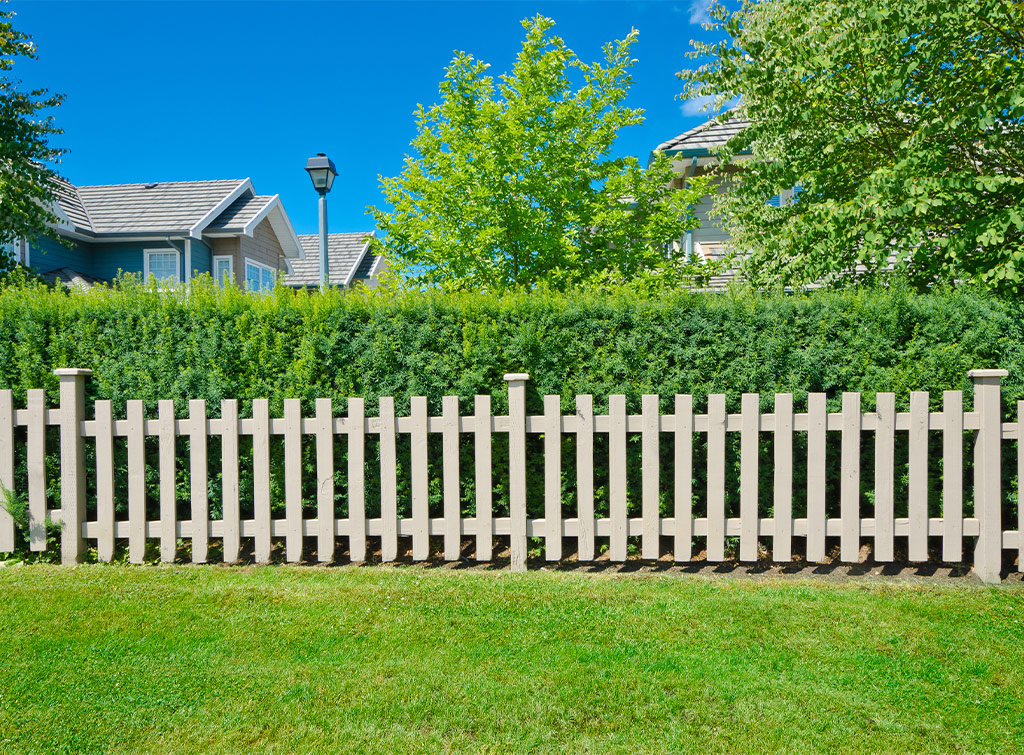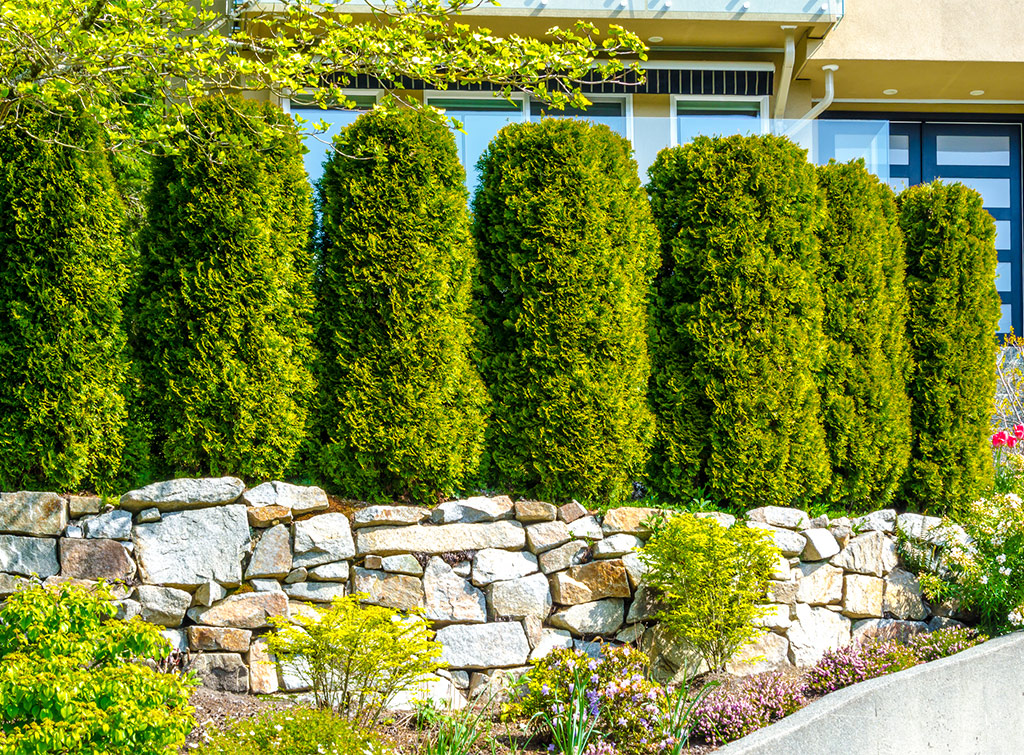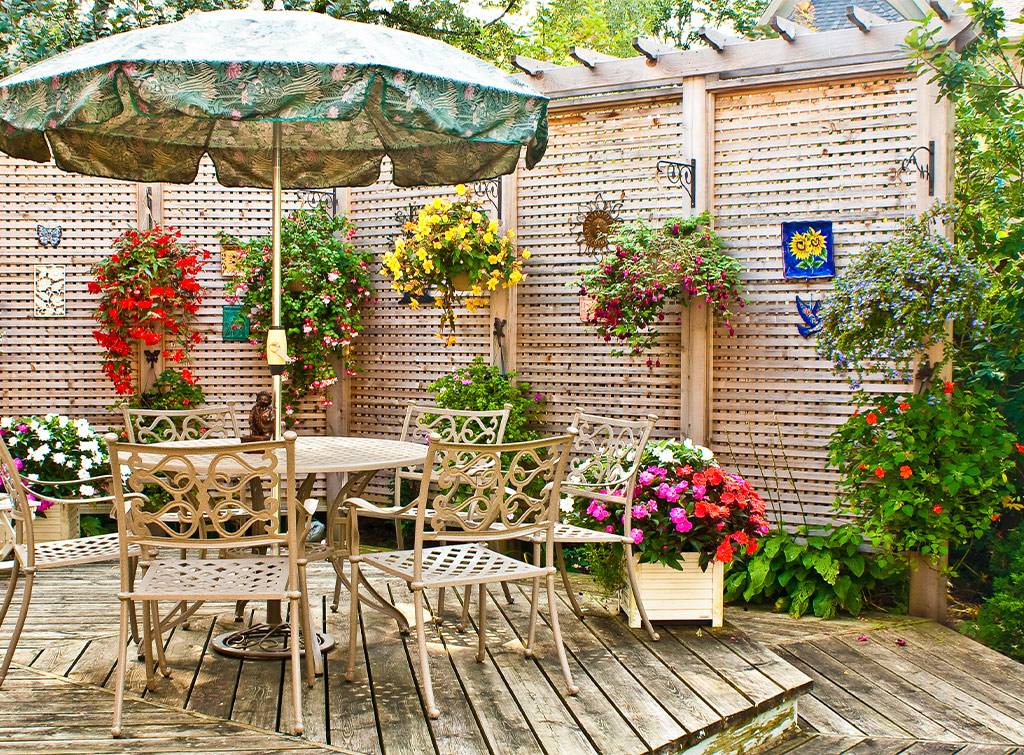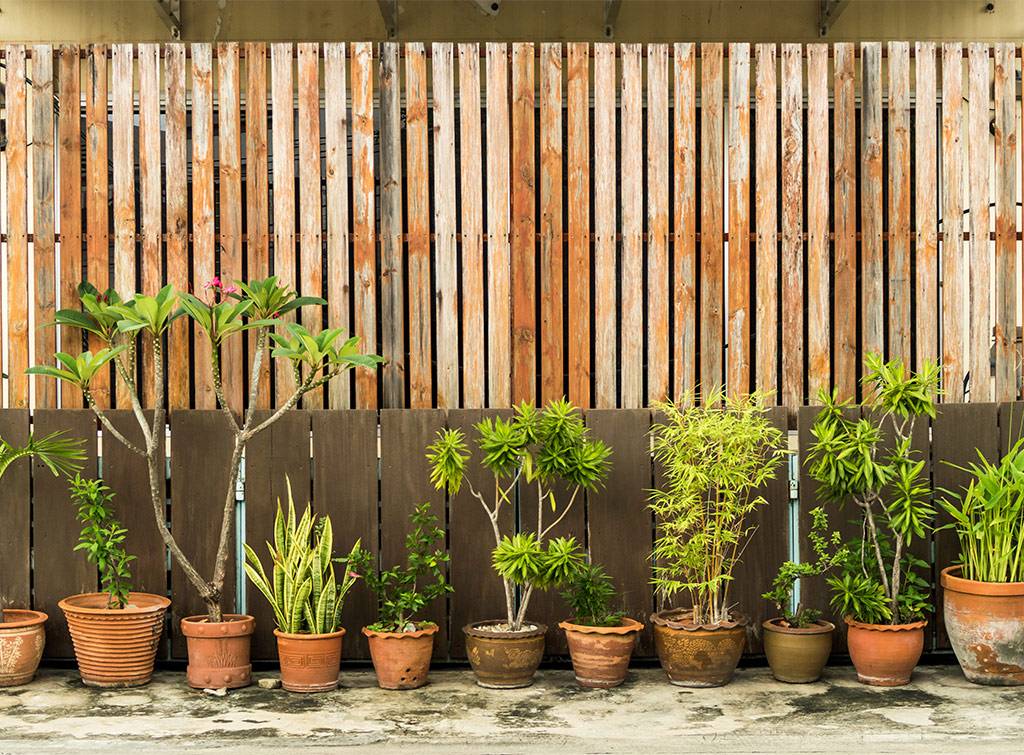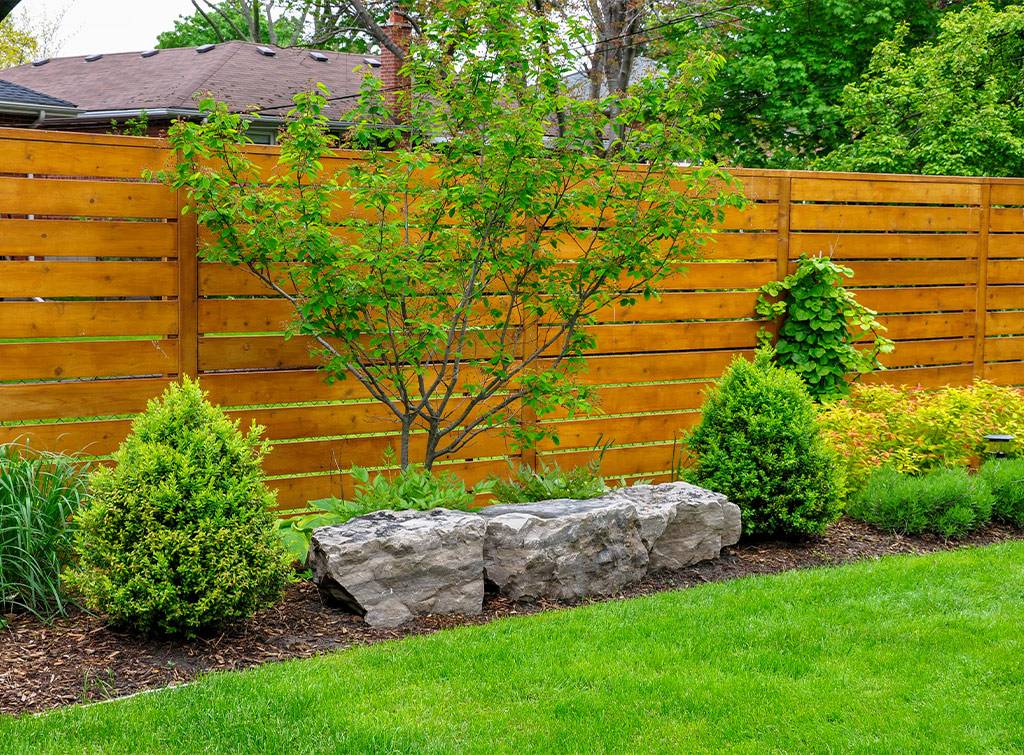 Small garden privacy ideas
Who says installing barriers has to be boring and practical? Why not have a little fun?
We love this garden privacy idea, where the landscaping complements the brightly painted fences for an exotic haven. Periphery ficus trees and stone walls add layers and depth, letting you bask in the patches of sunshine or hide in the foliage dense corners.
We have no idea what's beyond this garden, but who cares when there is so much colour and life to enjoy inside it?
Front garden privacy ideas
Combining a traditional white picket fence with boxwood hedges creates a quintessential cottage vibe that works well in rural areas.
Sometimes, simplicity works best. And as long as you maintain your hedges to keep these uniformed lines looking neat and tidy, this is a quick and effective way to add privacy to any garden.
Back garden privacy ideas
Bamboo, cherry blossom, skip loyal and bay trees are all perfect plants for creating privacy.
However, if you don't want to install a fence or wall, then climbing plants on trellises or screens offer an alternative way to create a natural barrier between you and your neighbours.
Garden ideas for privacy
Stone walls with towering topiary boxwood hedges are a beautiful way to maintain privacy.
Creating depth with a front-facing flower bed also adds a layer of botanical solitude.
Think about adding wildflowers to help the bees and avoid prying eyes. Also, consider installing sprinklers for maintenance (and an extra security measure!)
Garden screening ideas
Garden screens are an elegant and versatile way to add privacy to your garden sanctuary.
These wooden trellised designs are a great example of how to combine natural wood with creeping plants for a 'nature's curtain' vibe. You can also add pictures and hanging baskets for a personalised touch.
Pairing this screen with twisted metal garden furniture, a decking area, and colourful box planters make this space a secluded retreat perfect for entertaining.
Garden privacy screen ideas
Mix up your garden screens with layers and textures. This double wood effect with various potted plants is a unique and striking way to keep your garden secluded and stylish.
Garden privacy fence ideas
Fence and flower patches complement each other like candy and floss.
Having a flower bed in front of your privacy fence creates extra separation from your neighbour in a natural and friendly way. This design is particularly good if you live in a terraced house and have gardens with thin boundaries.
Plant whatever you like and have fun. Play with trees, bushes, shrubs and flowers for a botanical oasis that transforms your garden into a peaceful patch of floral paradise.
See the tradespeople we've checked and recommend for your job
Tell us what you think
What others think of this article:
Need More Information?
Related posts