The master bedroom should be your sanctuary; the place you retire to after a hard day's work, to immerse yourself into a book, to indulge in delicious chocolates on date night, to cosy down for a good night's sleep to Netflix and relax. It should be your safe place.
If you crave a relaxing master bedroom you can turn to in any situation, we've put together some inspirational ideas (30 of them!) to transform your bedroom into your safe space.
30 ideas to get you inspired for your master bedroom design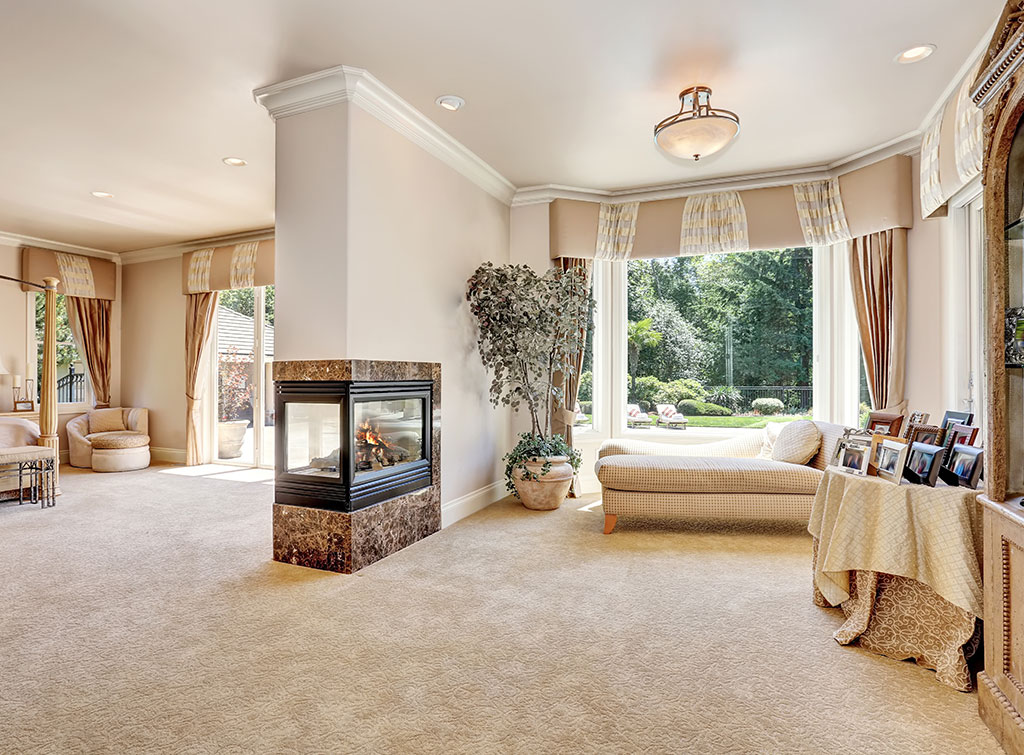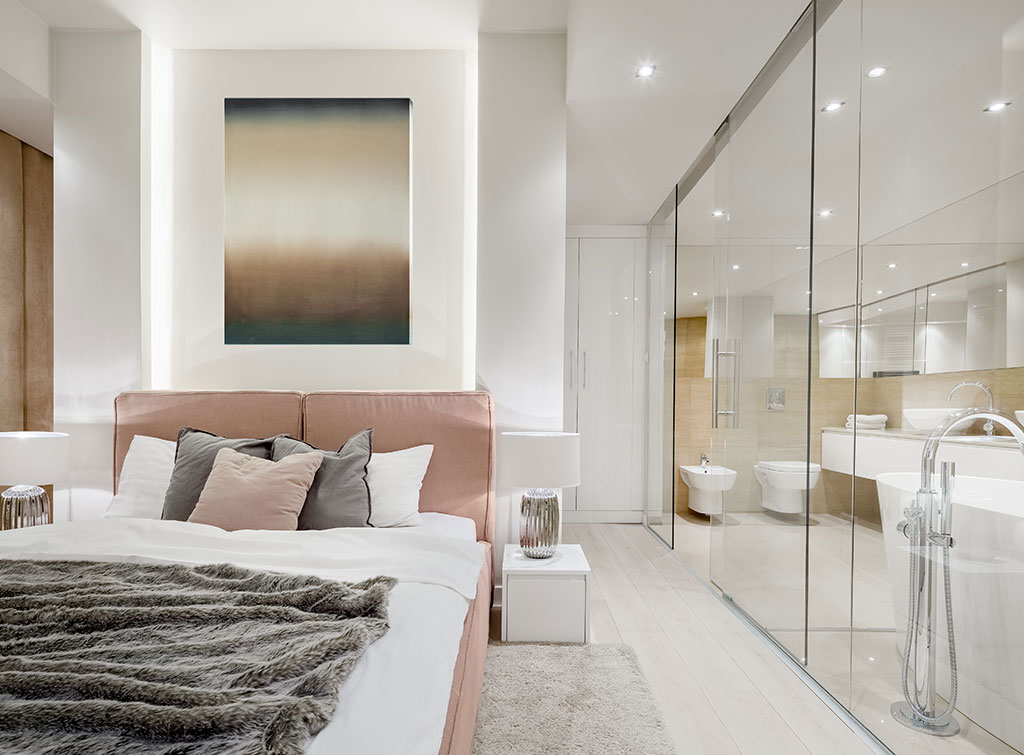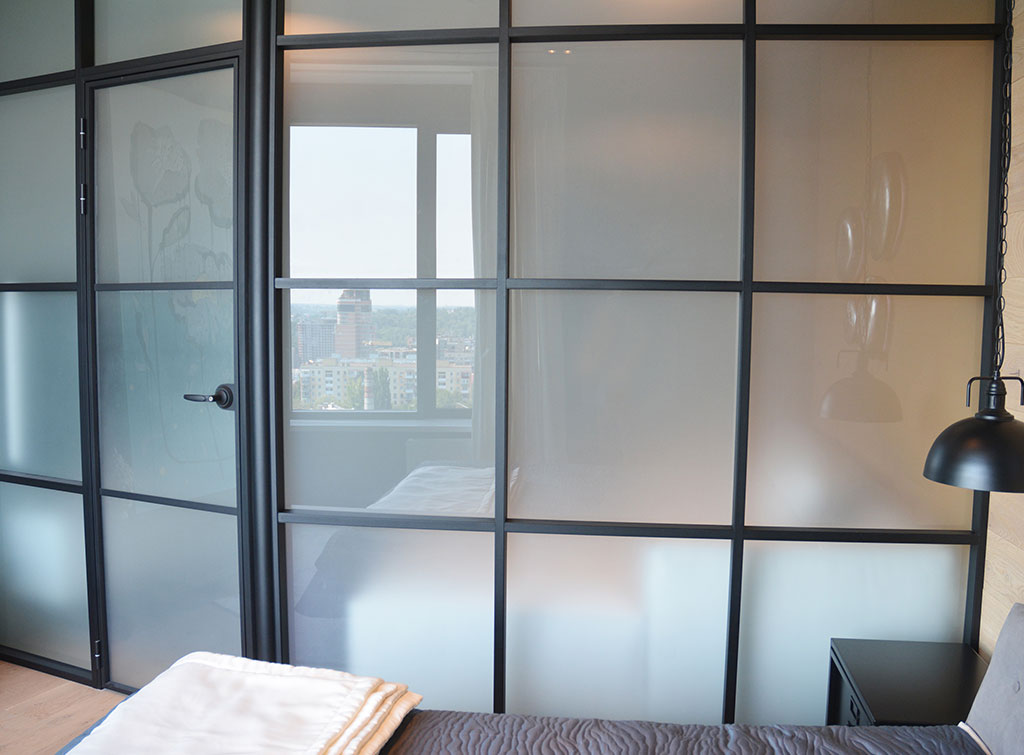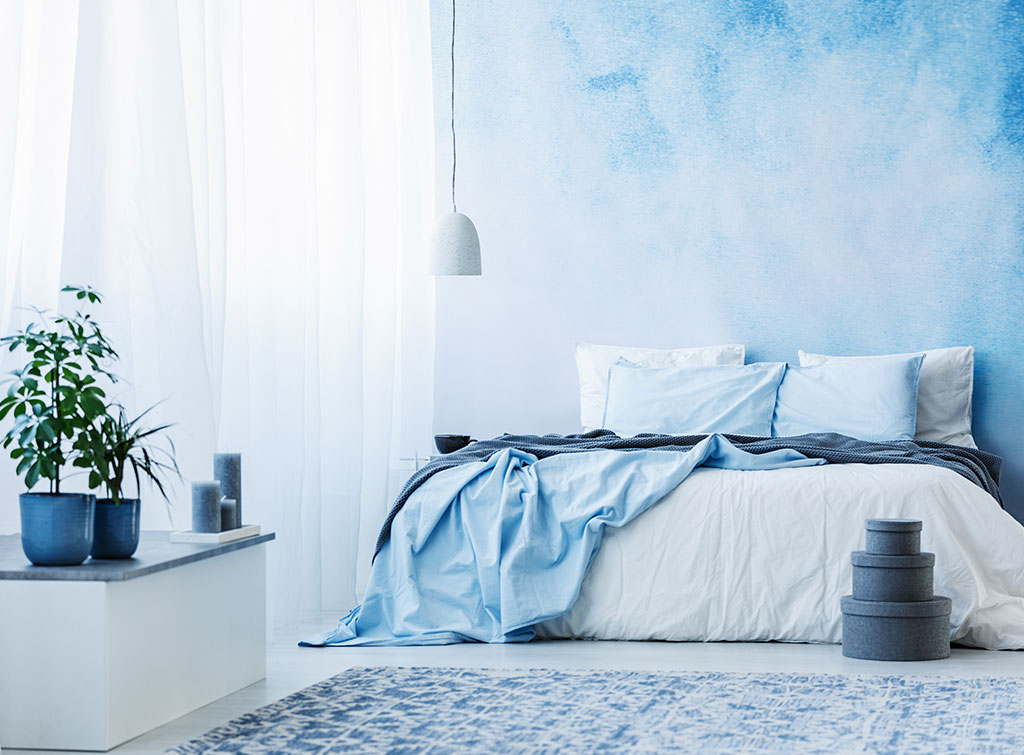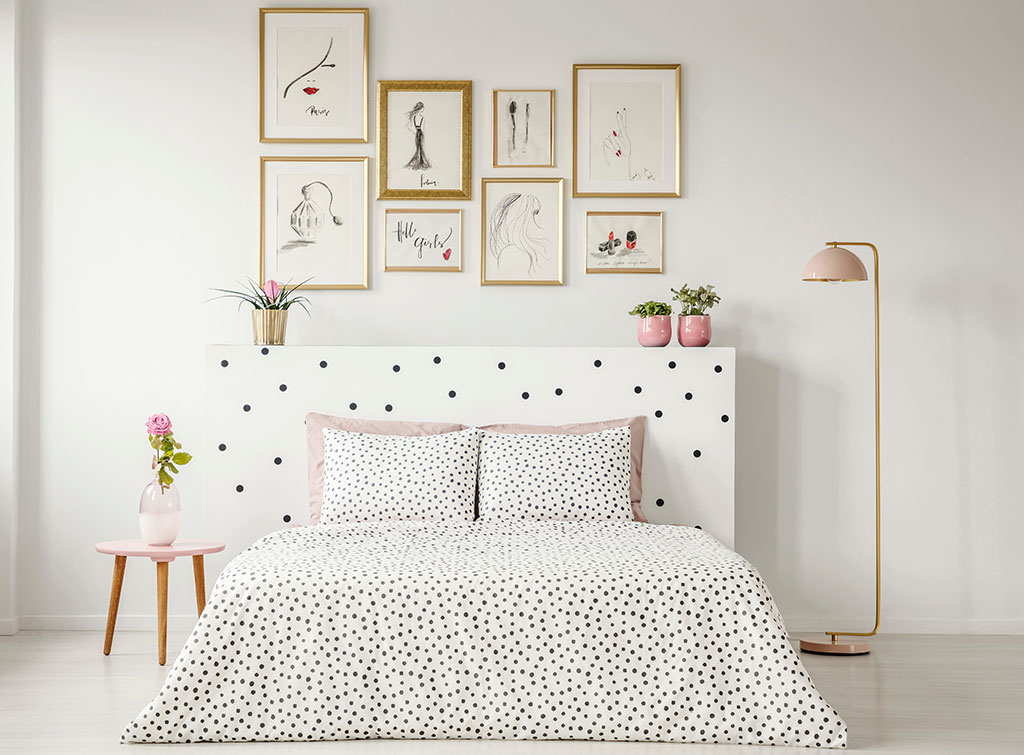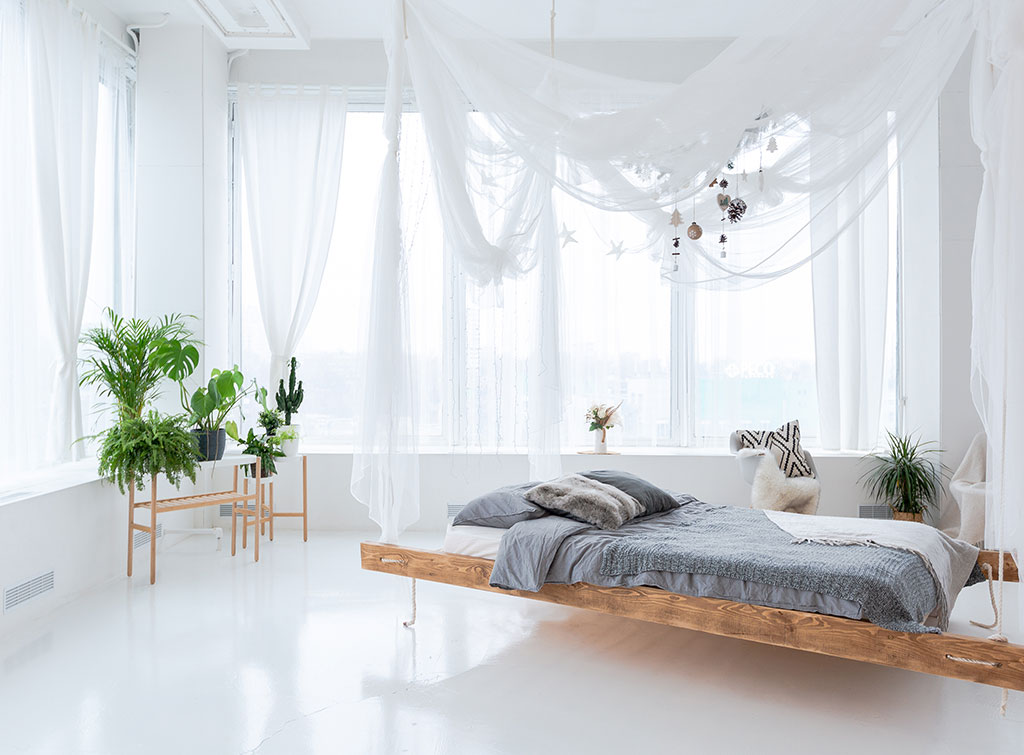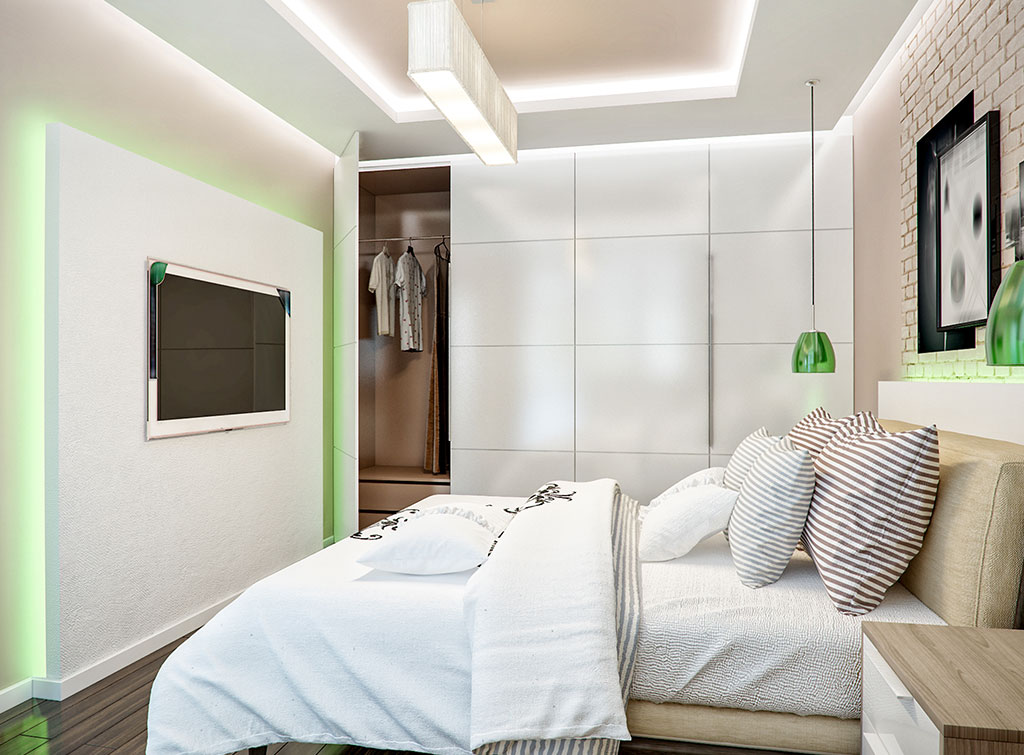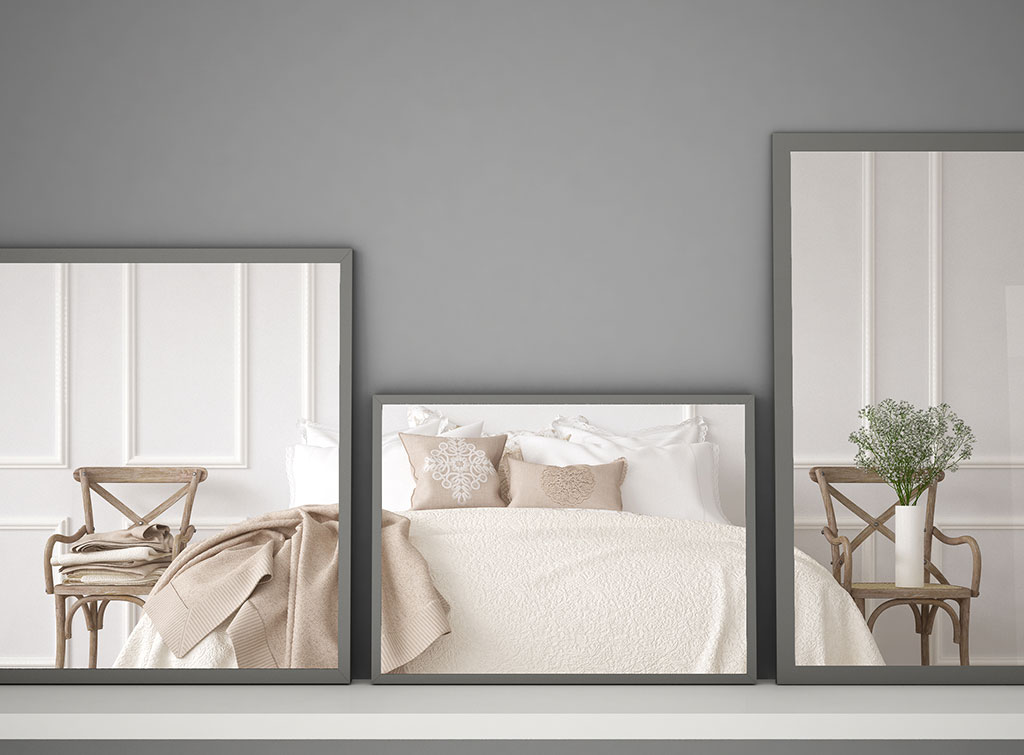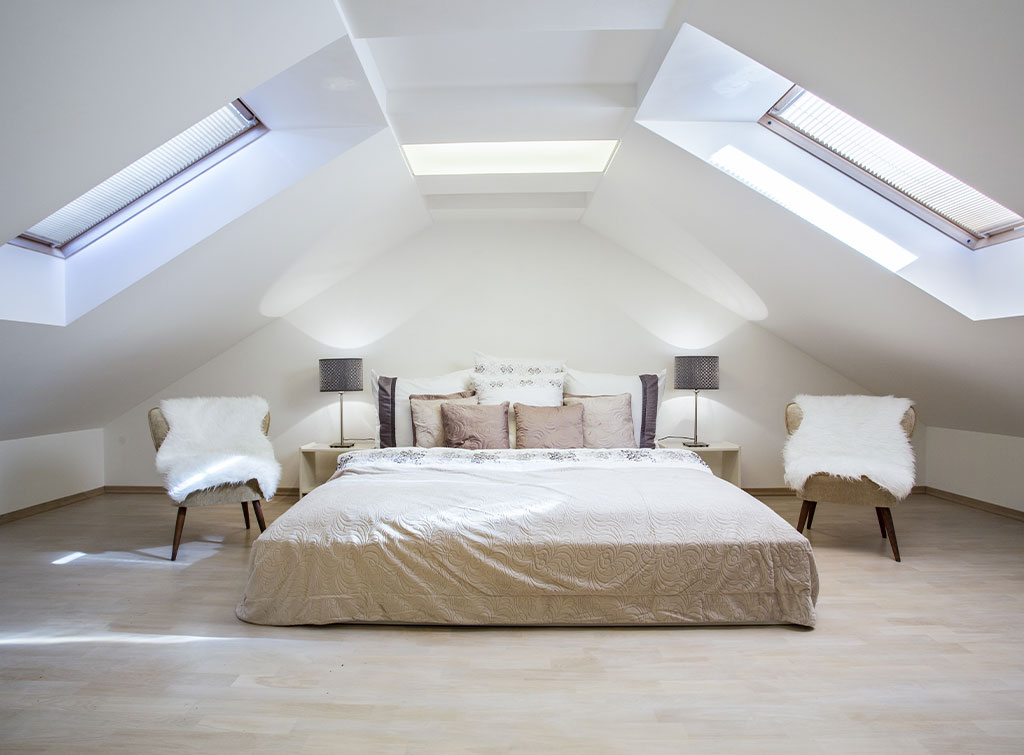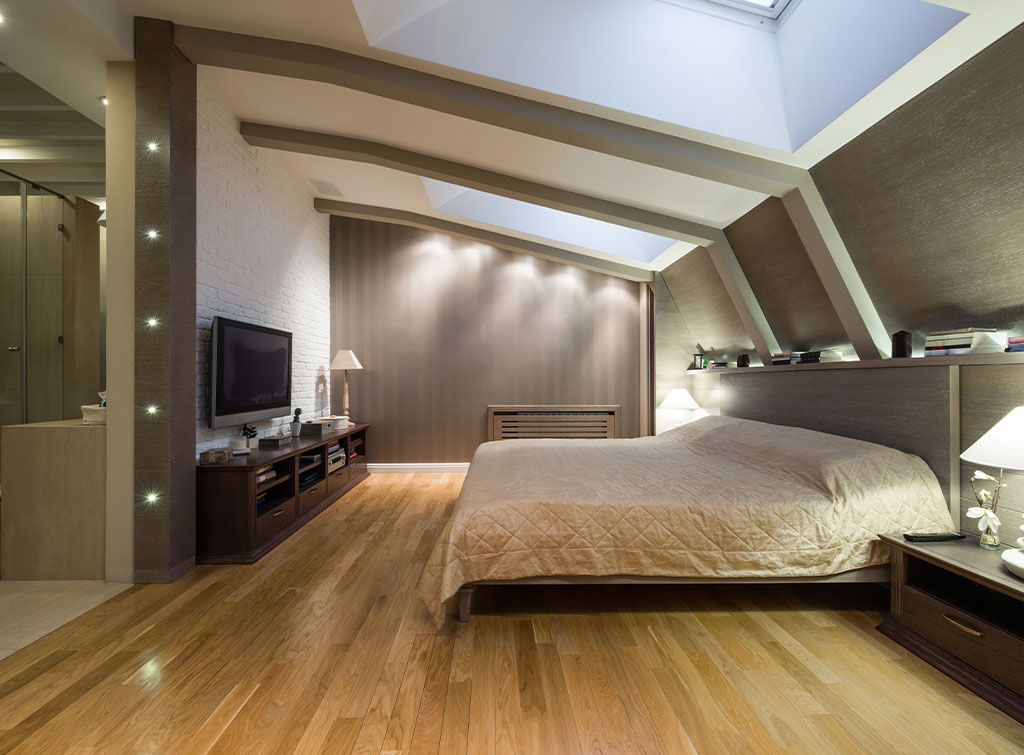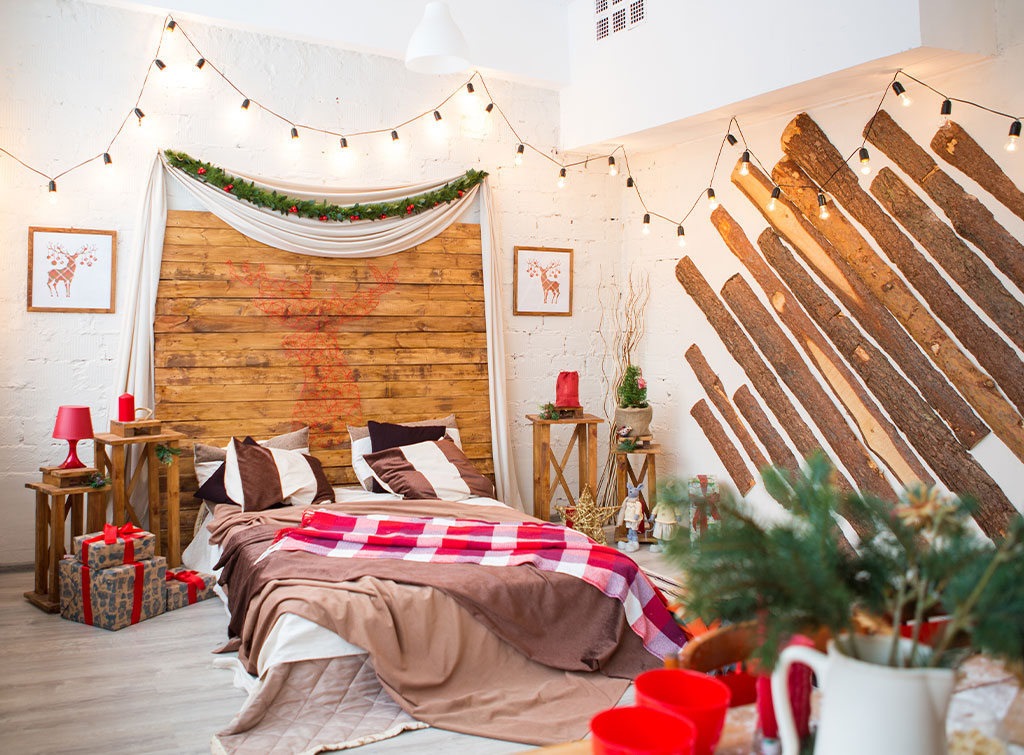 Going grey - Good for something finally!
A stylish grey bedroom design can help keep things light and stylish in the day, but darken the room during the evening and night – perfect for you if you need to sleep in complete darkness. No need to head out and fetch black paint!
Keep it bright, keep it light
Maybe you don't need the complete darkness to get a good rest; an airy, white & black theme could help keep the bedroom design simple and clean.
Purify your oxygen
Plants help produce oxygen, so instead of opting for an expensive air purifier why not make a floor to ceiling plant part of your bedroom design? It's simple, adds a splash of colour, and most importantly, it helps to purify the air you breathe in your slumber.
Toasty and stylish
If you have a large bedroom that's in need of some stylish warmth, how about a built in fireplace or a free standing fire in the room as a focal point of the bedroom?
We've covered the costs of a fireplace/log burner in your home.
Romantic, elegant and luxurious
Who'd think that having a glass wall separating your bathroom en-suite and your bedroom would be a good idea? But it is. It's luxurious and elegant – it'll take you back to any blissful 5 star holiday you've had, but every evening!
Check out the cost of a glass wall installation.
Not all frost is cold, but it is cool
Maybe a see-through glass wall to the bathroom isn't for everybody, but you can still achieve that luxurious master bedroom feeling with a frosted glass wall separating the en-suite instead!
Autumnal tones
If even just the word 'Autumn' fills you with joy and happiness, perhaps having an autumnal inspired master bedroom would be a great idea. White walls with pine wood furniture alongside orange, red & yellow pillows and accessories – keep the autumn vibe going all year-round.
Artistically colourful
Plain monotone master bedrooms won't cut it for some; others appreciate wild varieties of colours, sculptures and designs. Why not try vibrant curtains alongside some interestingly shaped lampshades? Or even the light fitting itself!
Deep blue sea
If you enjoy the ocean, why not go for an ocean themed bedroom? Blue accents and accessories, accompanied by a 'splash' of blue on a feature wall. All that's left is for you to do is play 'Ocean sounds' on Spotify, close your eyes, and enjoy being in an imaginary paradise.
This also works for those who like the blue skies of summer.
Here's the cost of a painter and decorator to help you.
Simple but daring
A minimalist bedroom that's accompanied by vibrant patterns can be stunning, especially alongside neutral toned paints on furniture. Minimal interiors is a huge trend currently, clean, safe, uncomplicated.
Pastel shades and multicoloured
Pastel shades can help keep things muted but still add that splash of colour to a room. They're also great for when you can't decide on a single colour with your partner – so go for both!
Add in a multicoloured, patterned bed spread and you've got yourself a compromise that looks great.
Getting into the swing of things
We all aspire to have a relaxing reading spot, so why not add a stylish hammock to the bedroom with a couple of pillows? Perfect for when you want to take a load off but still be comfy.
Making use of the loft space
If you have a pitched ceiling in your loft master bedroom, why not make use of that space by adding in a comfy sofa? No one likes wasted space, and for those who want a quaint reading space – it's perfect.
Built in stylish storage
Not all built-in storage can be sexy, but you can certainly make it so. If you've got a chimney breast in your bedroom, why not build some stud walls either side which double up as built-in book storage?
To get this look you may wish to work with a handyperson. Check out our handyperson cost guide.
Bringing nature into the bedroom
Looking to bring some natural colour and style into the bedroom? Why not go for a wooden honeycomb bookcase and set some plants in there. It's a stylish and functional design.
Check out the cost of custom shelving installation.
Contrasting wardrobe and bookcase
If you're considering a built-in wardrobe but don't think you'll need an entire wall for it, why not take this idea on board – a contrasting bookcase and built-in wardrobe along the same wall.
Here's the cost for a built-in wardrobe.
Pendant beds
Why not bring sleeping on cloud nine to a whole new level with a pendant bed, similar to a hammock but a full bed!
It really is like sleeping on a cloud with the right mattress.
Embracing the countryside
The countryside for many is not only a great getaway destination to switch off from the world, but it's a dream setting for their dream home. Why not make it a reality and go for this master bedroom idea?
Leave the old stone walls and wooden beams exposed, along with white walls and wooden furniture for that cottage themed getaway every night!
Maximising space - using light!
If you have a small bedroom it's often a good idea to make use of lighting effects that make the room appear bigger than it is. Using the light & shadows of dropped ceilings or protruding walls can make the space seem bigger than it is.
Mirror, mirror on the wall
Another idea to help your master bedroom seem bigger than it is – using mirrors. They provide function and style, while making rooms lighter and appear roomier than they are.
Relaxing bathtubs - making a feature!
If one of the things you're looking for in your master bedroom is a feature that isn't the bed, why not a stunning bathtub? Set it by a large window looking out over rolling country fields – if that's an option for you.
From bathtubs to hot tubs
If you do have the space, why not splurge on a hot tub for the bedroom on a raised platform? Stepping out of the relaxing hot tub, wrapping yourself in a fluffy towel and heading straight into the cosy embrace of your bed is sure to bring a lovely relaxing sleep.
Catch the morning light
Millions of us struggle to wake up in the mornings, but what better alarm clock is there than natural light? By placing two windows either side of the bed in the ceiling, you can wake up gently as the sun rises, flooding the room with light.
Make use of odd shapes
Squares can be boring, don't be afraid to experiment with different ideas. Why not curved walls or ceilings instead of flat lines?
Walls aren't just for paint
Make use of wall space by including different sizes of art and pictures. They can help break up a space, inject colour and present something to make you smile last thing at night – or first thing when you wake up.
If hanging pictures isn't your thing, we have handy people who can do this for you. Check out the cost of picture hanging services.
Shut that light out…
Consider using shutters instead of blinds and curtains in your master bedroom, they not only function as light barriers, but also as an additional security measure.
Check out our shutter installation cost guide if you want to know more.
Or let the light in!
Perhaps you have a stunning view from your master bedroom and you want to capitalise on it? Rather than installing a shutter, do away with them all together and go for a whole-wall window.
Featuring a feature wall
Something big on the walls is always interesting, whatever you choose becomes the statement of the room. Do away with the mirror or canvas painting, do something different. How about the bark from a tree to help create that log cabin/rustic feeling?
Capitalise on empty space
Don't be afraid to make use of that space between the bed and the wall, secure a comfy rug to the floor below to create a yoga space.
Don't forget your pets
If you're creating the perfect master bedroom for yourself, don't forget your pet. Why not integrate a special bed for them underneath or at the base of your bed? You'll sleep comfortably knowing they're comfortable too – and just an arm's length away for snuggles.
See the tradespeople we've checked and recommend for your job
Tell us what you think
What others think of this article:
Need More Information?
Related posts