Are you welcoming a newborn or redecorating for a toddler? If so, let our nursery ideas inspire and guide your latest renovation.
Designing your little one's nursery offers a great opportunity to connect with your inner child. Above all, a child's room is the perfect place to have fun and let your creativity come out to play. So, for that reason, consider turning it into a warm, sensory space that makes them feel both safe to sleep and excited to explore.
From neutral palettes to tactile textures, we've packed our nursery ideas full of fun designs to help you choose the perfect decor for your growing family.
How to create a safe space
Young children are notorious for getting into various bumps and scrapes. Consequently, a few tumbles are to be expected. Even so, reducing the likelihood of serious injury or mishap is worth the initial investment and your peace of mind.
Here are some top nursery ideas for creating a safe space.
Avoid sharp edges: Furnish mindfully to avoid cuts and bruises. Baby proofing accessories are your best friend!
No bright or garish colours: We're psychologically affected by gaudy colours. So, avoid sensory overload by decorating with neutral, warm or pastel colours. For example, blue and purple are perfect for reducing stress and anxiety.
Pegboards: Fun and useful, pegboards are the perfect de-cluttering decorations.
A thermostat: Temperature matters. Too hot or too cold is equally problematic, so be sure to add a thermostat to maintain the right environment.
Tactile textures: Keep things interesting by adding clashing textures for your little one to explore. Think curtain tassels, seagrass rugs, wooden cots, sandbag toys and cotton blankets.
Smart storage: Add furniture like shelves, trunks and fitted wardrobes to tastefully store everything your baby or toddler needs. Build storage solutions into your nursery design to keep the space clutter-free.
Expert advice
We spoke to Deirdre McGettrick, founder of the furniture search and discovery platform, ufurnish.com, and she believes that a room dedicated to your children is a fantastic way to breathe vibrant colours into your home.
"One of the best ways to decorate a children's room is with whimsical characters and plenty of textures, including natural wooden toy chests, durable and safe plastic toys, and plenty of soft furnishing to provide a comfortable nap time and lounge time surroundings – as well as to protect young ones from tripping over. Whether you do this yourself with paint and creativity or bring in an expert decorator, is up to you!"
Like what you've read? We have plenty more where this came from. Check out our blog for more tips, tricks, ideas and how-tos.
See the tradespeople we've checked and recommend for your job
Nursery ideas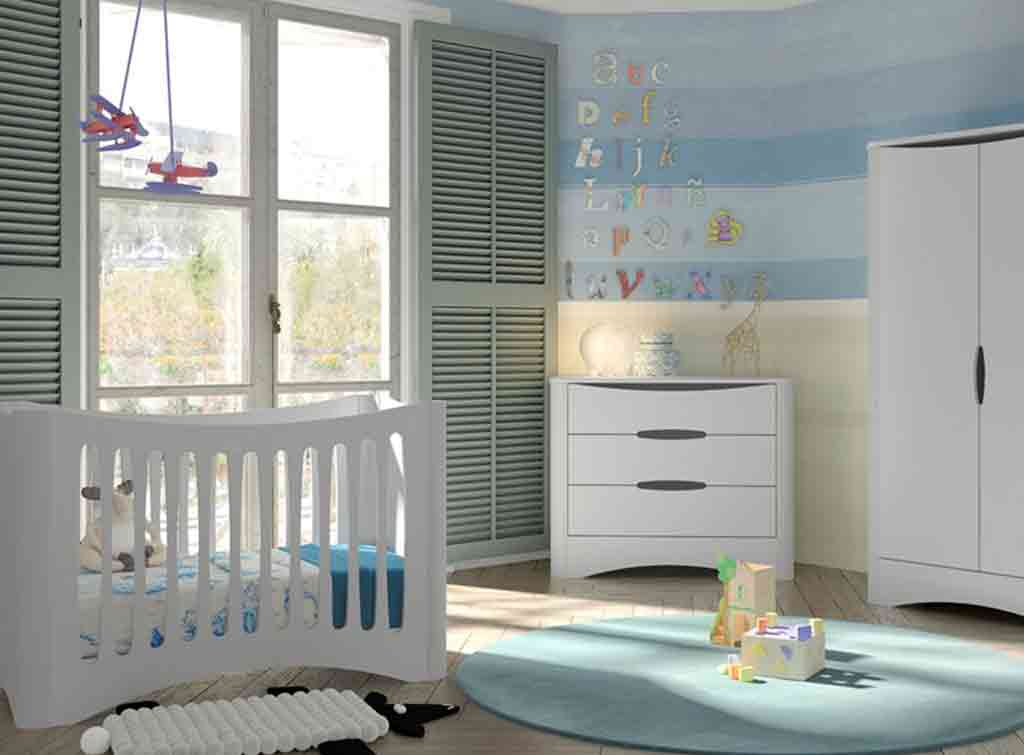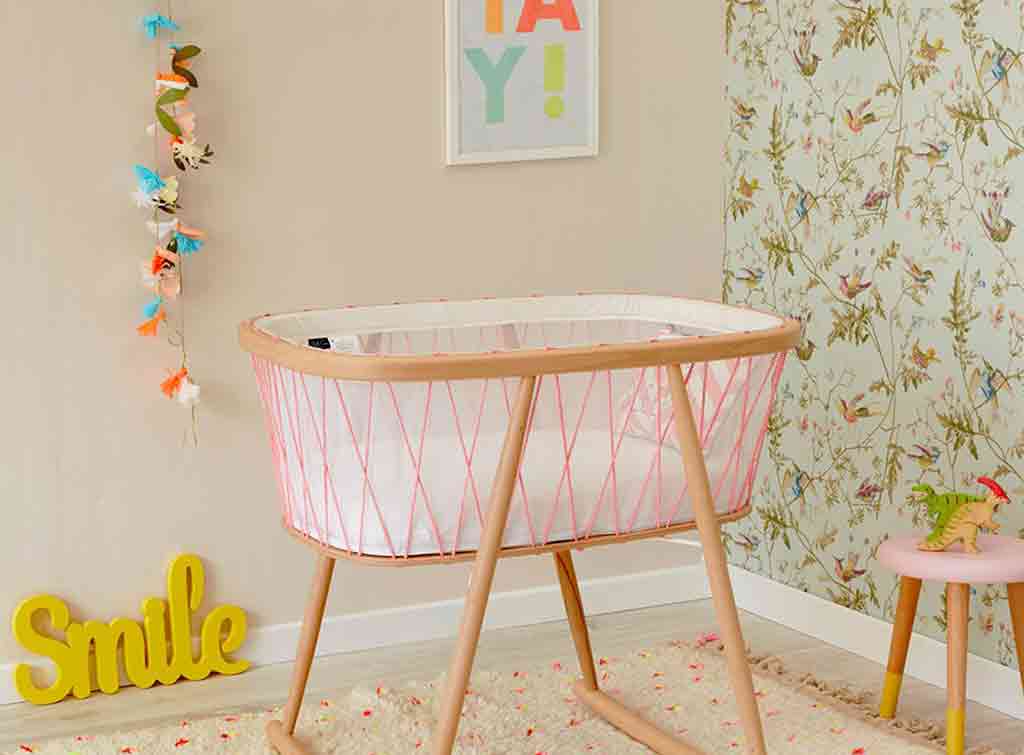 Nursery room ideas
"As your child starts to grow and spend time becoming more curious and explorative, it is also essential that they are protected in the surroundings of their nursery. A webcam is a good way to keep an eye on playtime – typically regarded as the modern day baby monitor. You can also ensure the highest levels of safety by installing child locks on doors you don't want them opening; adding stair gates if there is a risk of children coming too close to the top of the stairs, and providing plenty of soft edges and thick surfaces around the room to support your child." – Deirdre McGettrick, founder of ufurnish.com.
Baby nursery ideas
Soft lilacs and greys are whimsical and neutral colours that calm and relax even the most boisterous of children. Consider adding these into your nursery paint palette to reap the benefits.
Baby boy nursery ideas
We love this champagne and cream nursery, which pairs warm tones without boxing in the room. It's still fresh and bright, but toned down enough to help your little ones drift gently into sleep.
The 3-drawer changing station is both practical and fits seamlessly into the room. Find yours at Choice Furniture Superstore.
Boys' nursery ideas
This sea green, layered blue, white and daisy yellow nursery is perfect for your bouncing baby boy. The fresh colours pair nicely, while the curved lines of the furniture, along with the circular rug, work together seamlessly.
Girls' nursery ideas
This room pairs various elements perfectly. From the floral feature wall to the distressed wooden floorboards; the pink furniture and tipi, to the cloud rug, white cot and wardrobe – everything looks gorgeous, soft, and homely.
What a beautiful way to welcome your new addition!
Baby girl nursery ideas
We adore this setup. The Cuckooland crib is a stunning addition to this countryside cottage. The polkadot high pile rug clashes beautifully with the wildflower feature wall, while the dusty beige paint palette brings the whole space to together for a delightful 'welcome home' for your newborn baby girl.
Gender neutral nursery ideas
For those looking for a less obvious space, or for those who are waiting to find out the sex of their baby, then a gender-neutral nursery is an effortlessly clean and chic welcome. This stunning room uses light beige, grey and cream to create a soft and warm ambience that is both temperate and tranquil.
See the tradespeople we've checked and recommend for your job
Tell us what you think
What others think of this article:
Need More Information?
Related posts