This blog has all the raised wooden pond ideas you'll ever need. Our aim is to inspire you so your garden makes a huge splash on impact. Who wants to be a big fish in a small pond? Why not break free from the chains of mediocrity and install a pond design that makes your neighbours bubble with envy?
Check out our carousel content below for the latest trends and inspiration.
Benefits of a raised wooden pond
Reduced excavation requirements for free-standing designs
A great feature that fits in any sized garden
Easy to install and maintain
Cheaper overall cost
Safer for children and/or pets
See the tradespeople we've checked and recommend for your job
Like what you see? There's more where this came from. Check out Checkatrade's blog for more tips, ideas, how-tos, and inspiration.
Raised wooden pond ideas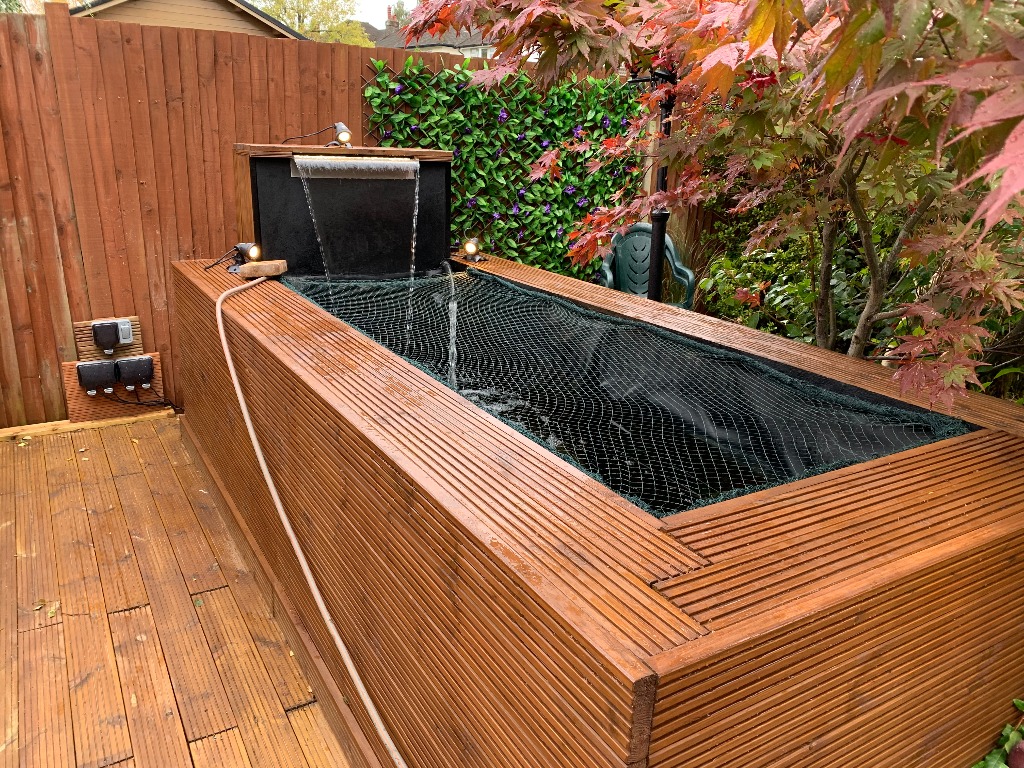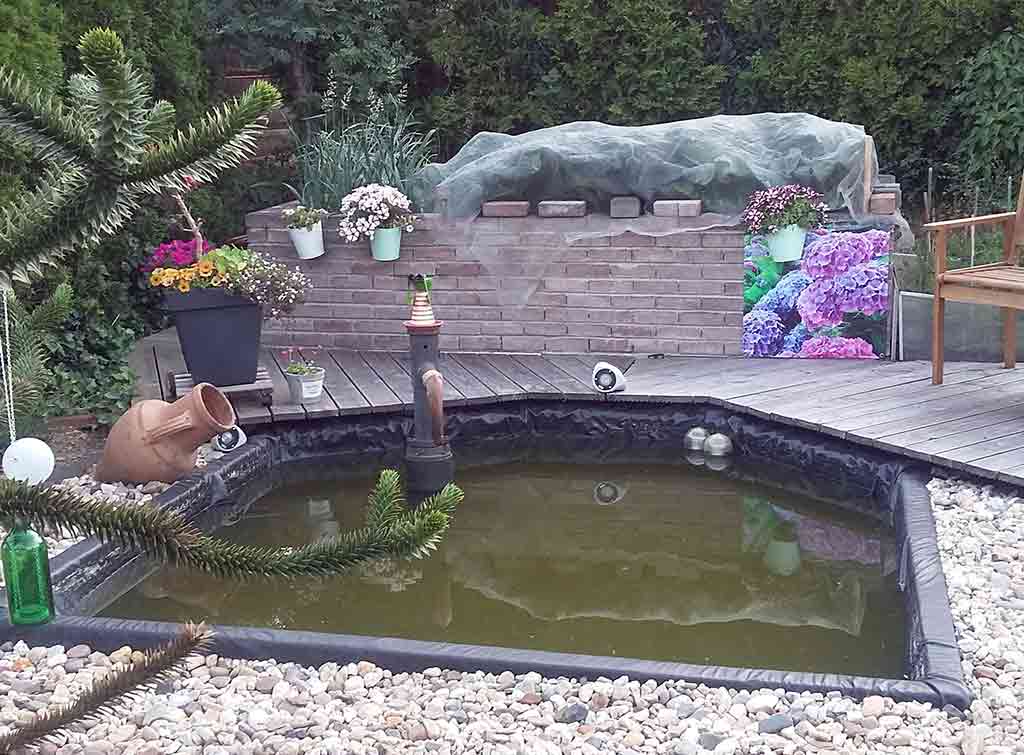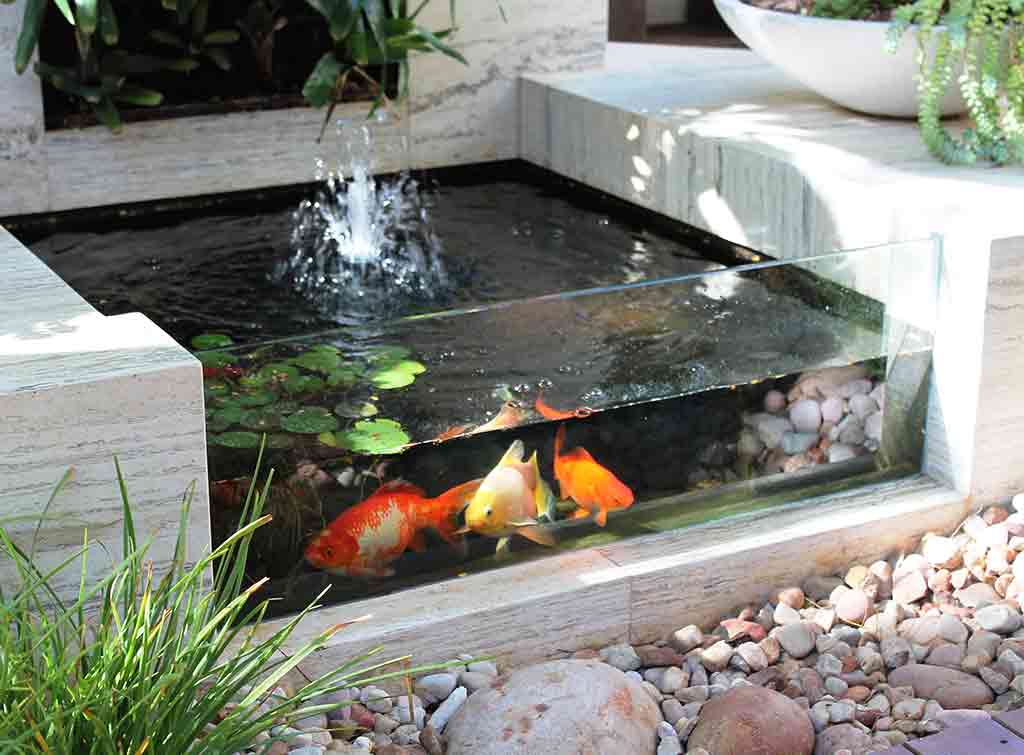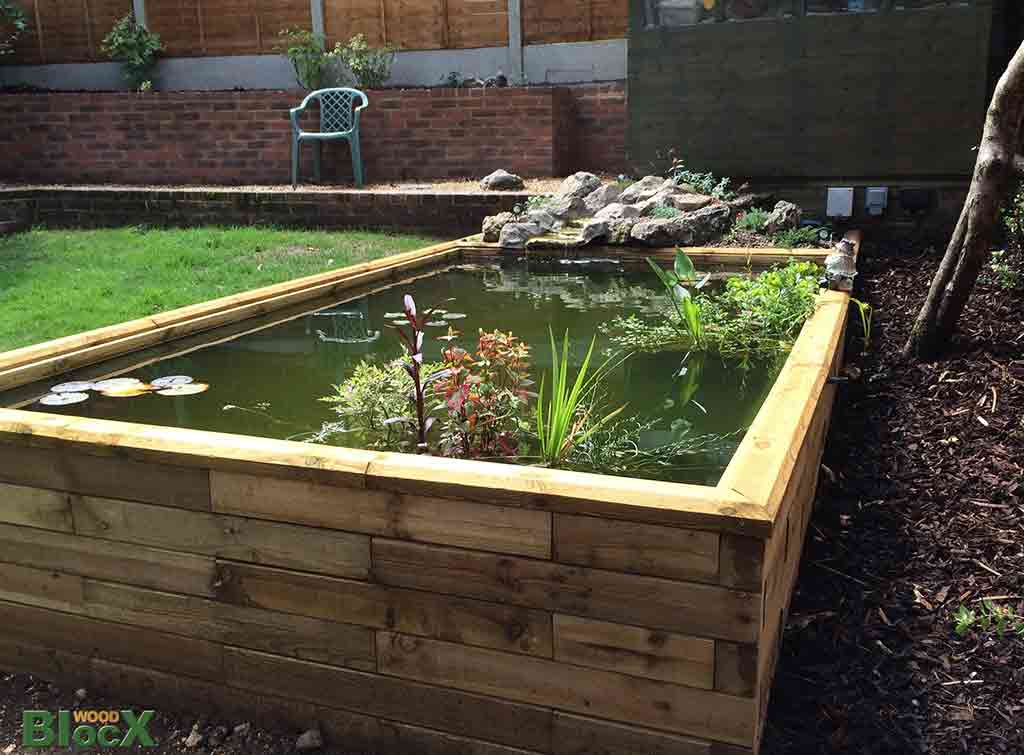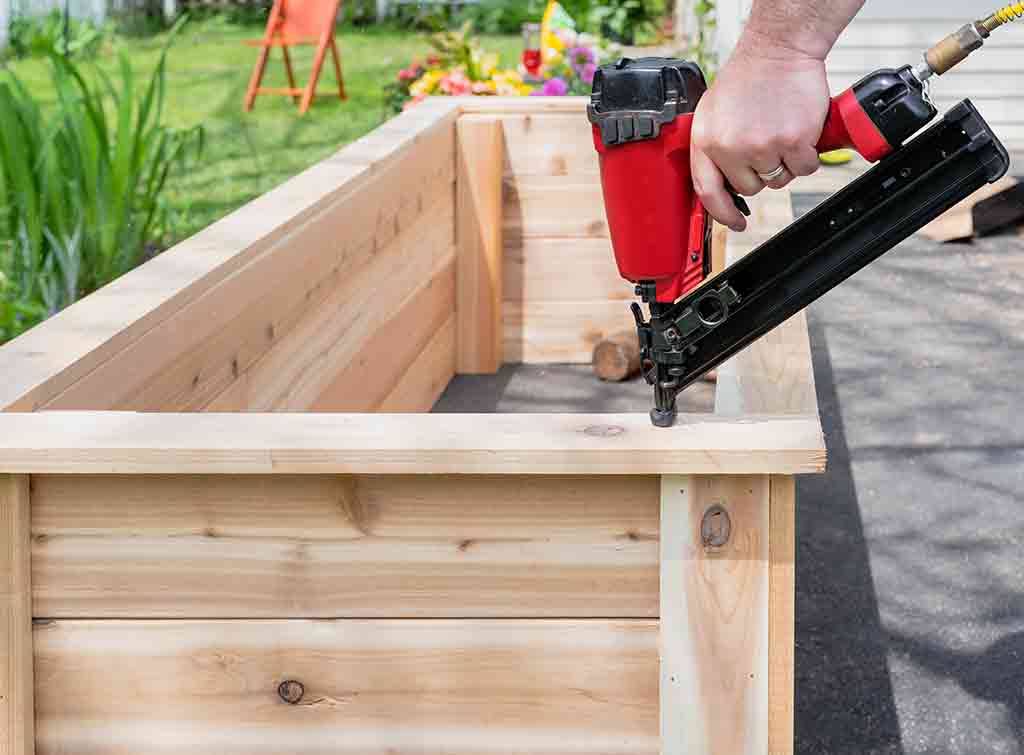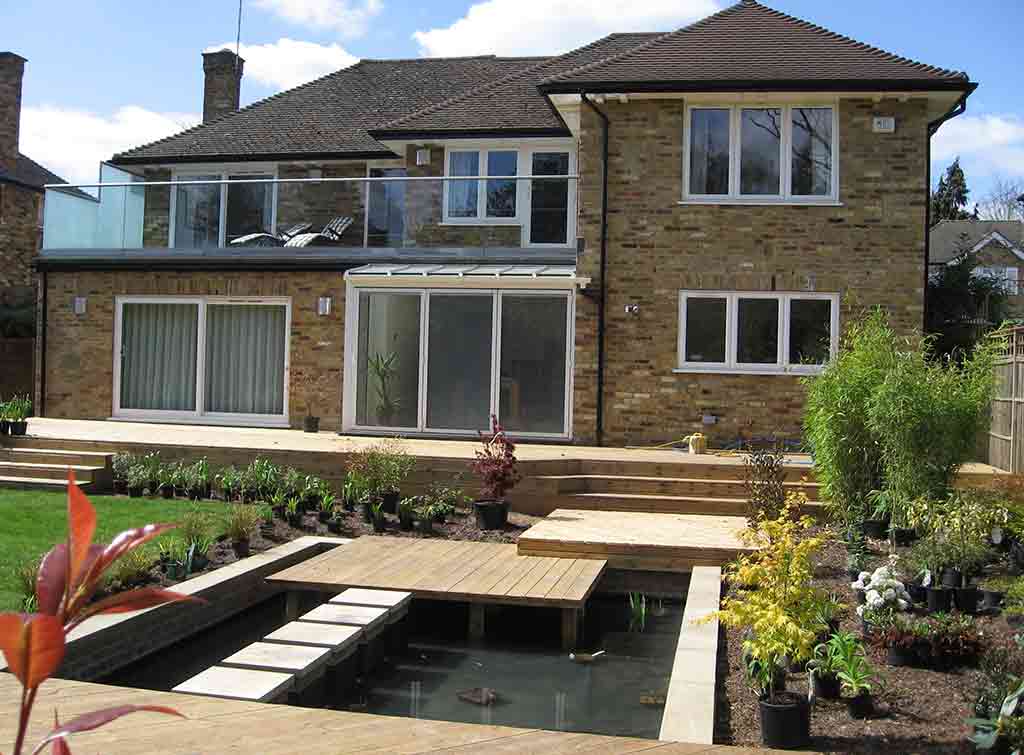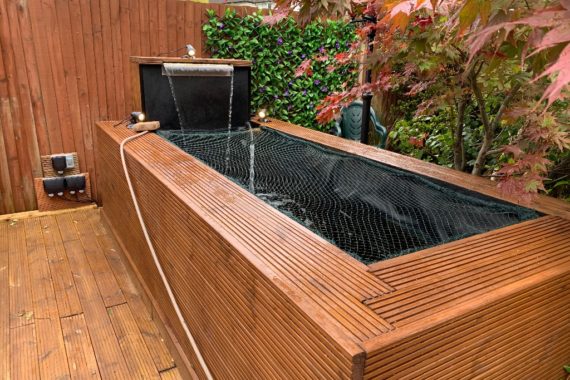 Raised garden pond ideas
This gorgeous design is brought to you by none other than our very own Clearwater Ponds & Landscaping, James Bell.
What's great about this design is its low maintenance and simple design. Large and deep enough to house happy goldfish, the gentle waterfall circulates the water to keep it oxygenated and stop it from freezing over in the winter.
Why not add a few aquatic plants such as water lettuce or creeping jenny to add a pop of verdant colour?
Shop the look by hiring James here.
Raised fish pond ideas
Another stunning Clearwater Ponds & Landscaping construction, this clean and elegant pond is perfect for any sized garden.
We love the split level design that integrates with the garden seamlessly. Again, the waterfall provides oxygenation, while the mesh covering stops any airborne predators from stealing your fish!
Hire James or another of our expert professionals here.
Raised pond ideas
There's a lot going on in this garden, which suggests it belongs to a family.
We love the pentagon-shaped pond with an old-school water pump to the left. We also love how the decking cuts across the pond and stone gravel path to seamlessly join the two together. It creates interest and depth that immediately draws the eye.
Lastly, the periphery plants and the old clay pot decorate the space nicely.
Raised koi pond ideas
This raised koi pond is a lovely way to keep an eye on your beloved pets. The glass sheet cuts the frontmost side of the pond into a quarter, letting you see the fish doing their thing.
What's also lovely about this pond is the miniature fountain spout and waterlilies that the koi can still hide behind if they're frightened. However, we're sure they know their owners by now and just assume they're getting fed whenever they pop over to say hi!
Get the look by hiring one of our professionals.
Raised wooden pond ideas
This pond offers a lot of biodiversities that complement this small garden. Although goldfish would be happy in here, leaving it as a wildlife attraction is also worth the effort.
Sat atop a mulch soil bed, the pond houses taro, water lettuce, iris, sweet flag and waterlily plants. This variety is particularly appealing to nature, and we love how simple yet striking this design is. And we think frogs will agree.
Raised pond waterfall ideas
This property owner made the most of their sloped edged garden. Instead of flattening it, they created a natural paradise that offers shelter and purifying air.
The decking stops at about three-quarters of the way down the garden, which is where the pond feature begins. From there, stepping stones are stacked to create a natural path for the waterfall to trickle down, while the water lettuce, bamboo, and horsetail plants inject a pop of colour and life.
What a lovely thing to watch and listen to as the sun sets in the distance!
DIY wooden pond idea
Looking for a cheap and easy pond design? Don your handyman hat and do it yourself!
As you can see here, all you need is timber, a nail gun, pond liner, non-toxic stones, gravel, and wood protector, aquatic plants, a pump or waterfall, and some small fish! 
If that doesn't sound so easy, hire one of our professionals to ensure you end up with a sturdy and safe design!
Contemporary raised wood pond design
This garden has opted for a contemporary wooden design, with lots of crossover and interlocking walkways.
In fact, the water isn't even the main feature here. Although it's clearly a pond, it's also an accessory. With a few extra aquatic plants, walking along those platforms and bridges will make the experience even more exciting.
Hire one of our expert landscapers and get the look today!
See the tradespeople we've checked and recommend for your job
Tell us what you think
What others think of this article:
Need More Information?
Related posts