Delightfully small front garden ideas
Create a beautiful exterior with our small front garden ideas. We have the latest trends, tips and tricks to help enhance your kerb appeal regardless of how much space you're working with.
First impressions are important, and your front garden is the very first thing your visitors see. No space is too small with a little imagination. And even if you live in a city, those trendy urban sprawls are crying out for a patch of botany amongst the bricks, even if it's just a potted plant or two.
So, with that said, read on for our top designs and ideas for a burst of verdant energy.
See the tradespeople we've checked and recommend for your job
Like what you see? There's more where this came from. Check out Checkatrade's blog for more tips, ideas, how-tos, and inspiration.
Inspiring small front garden ideas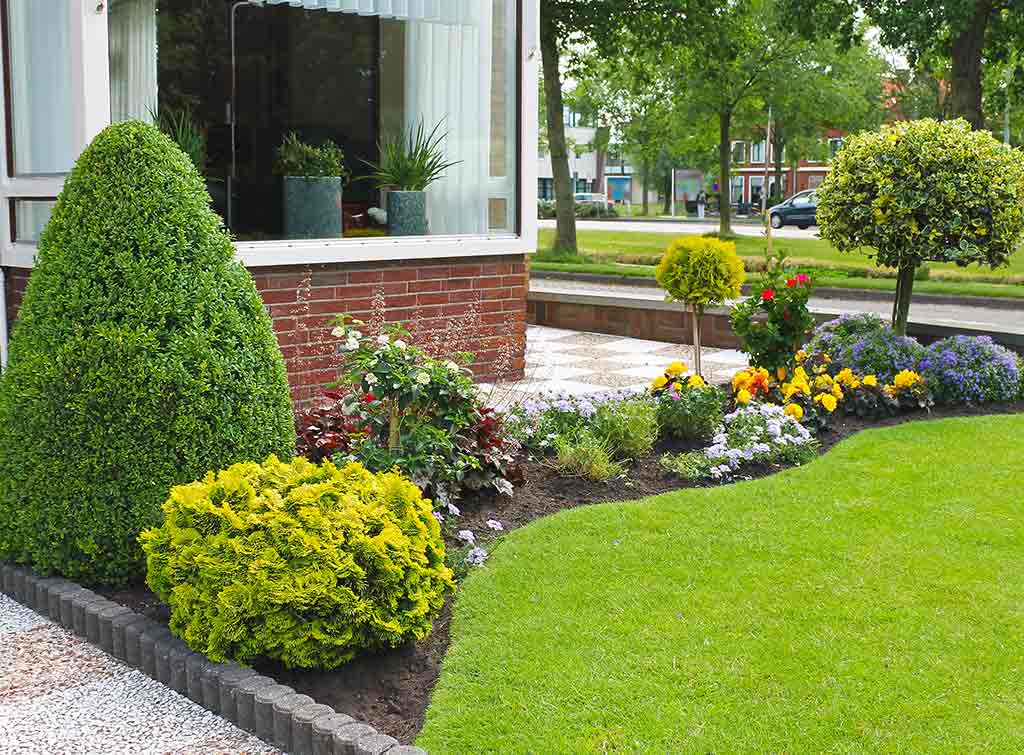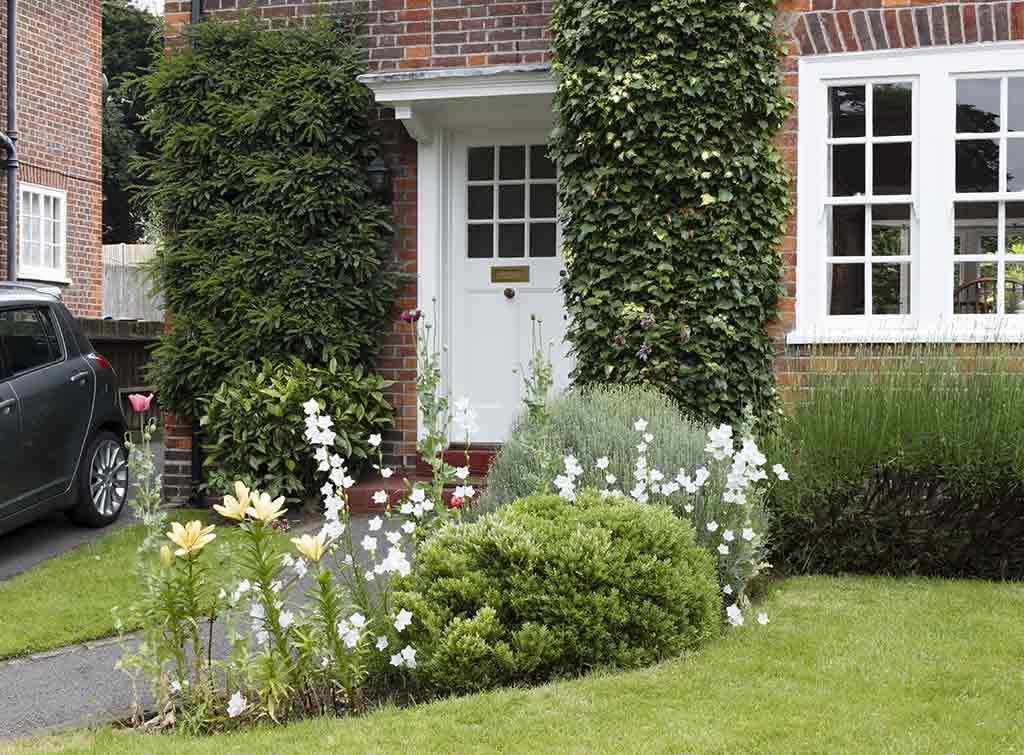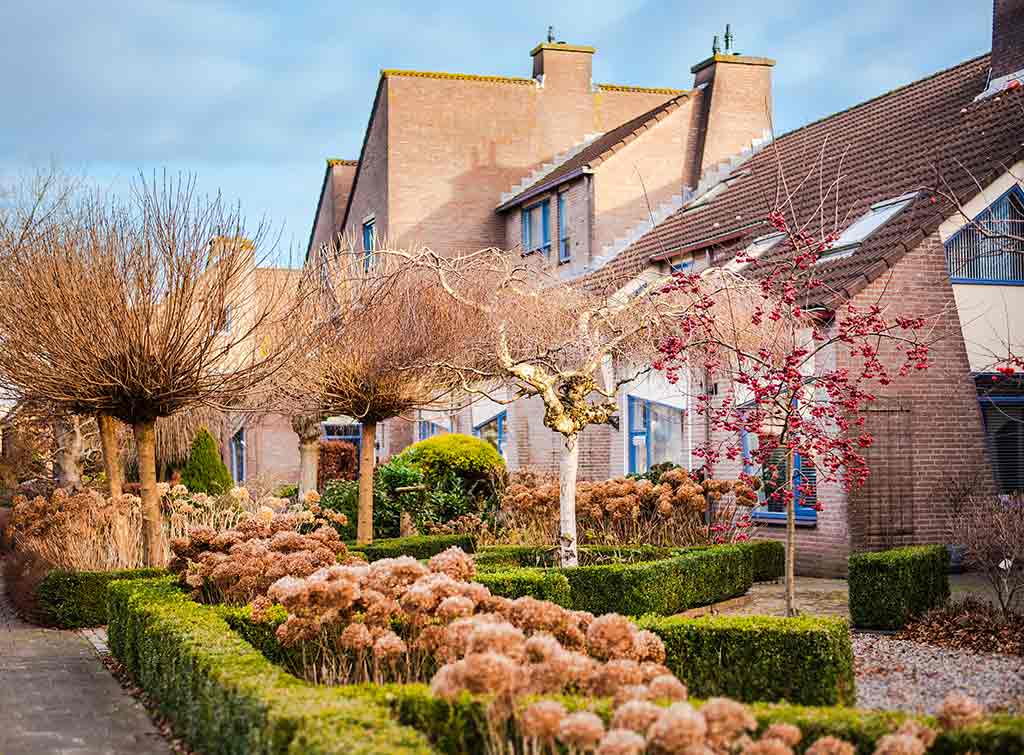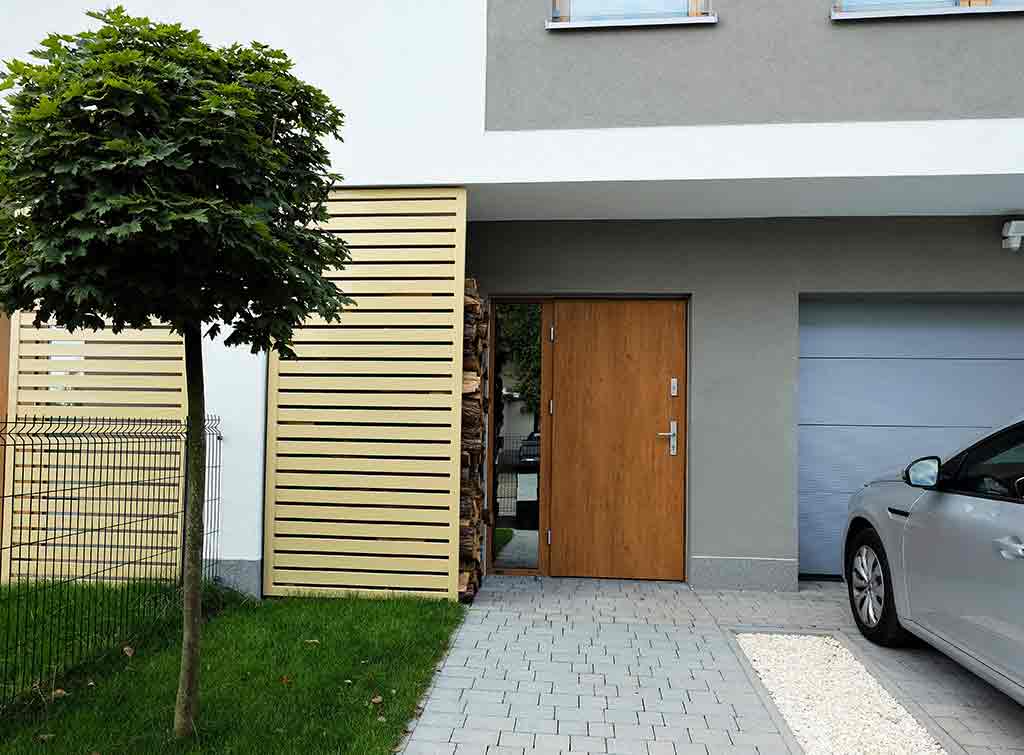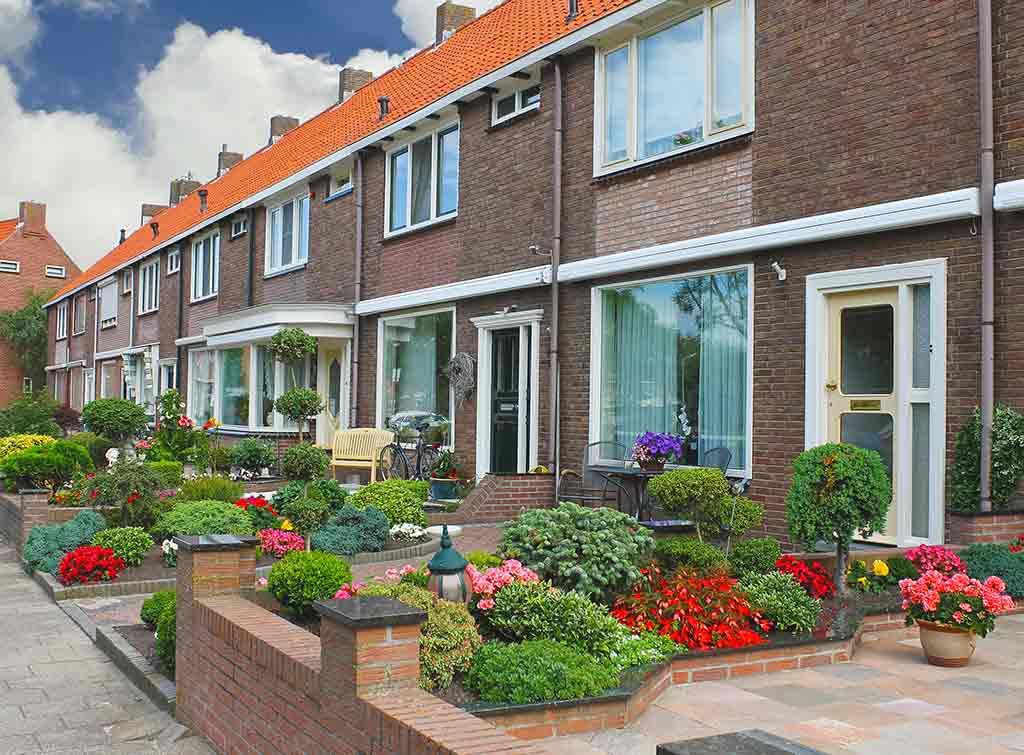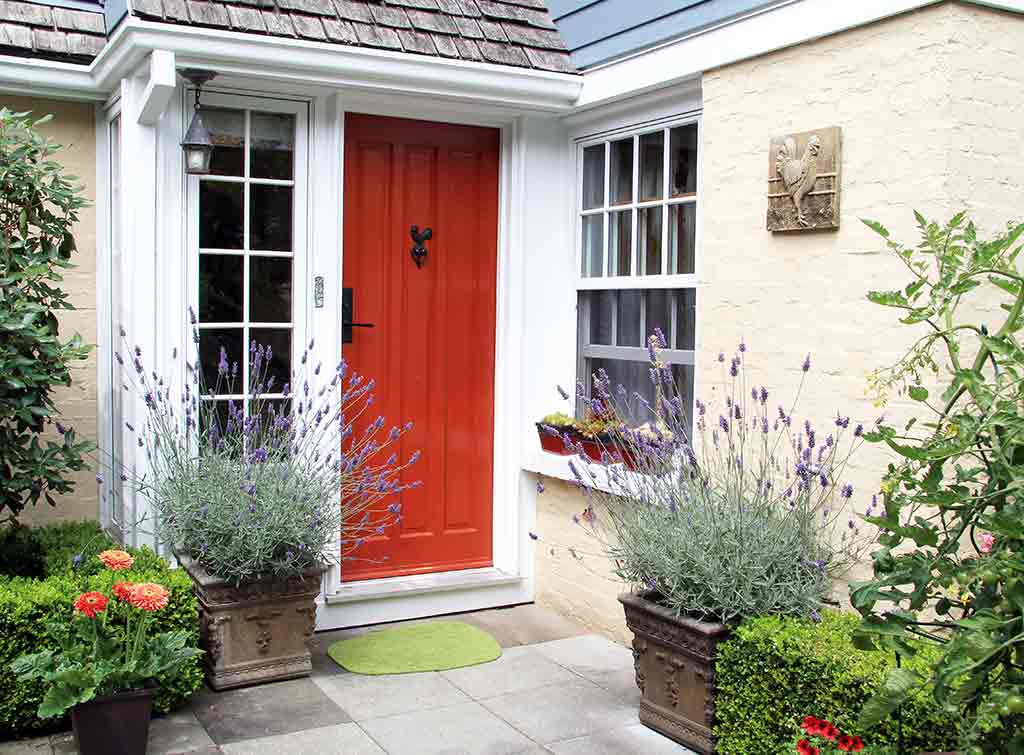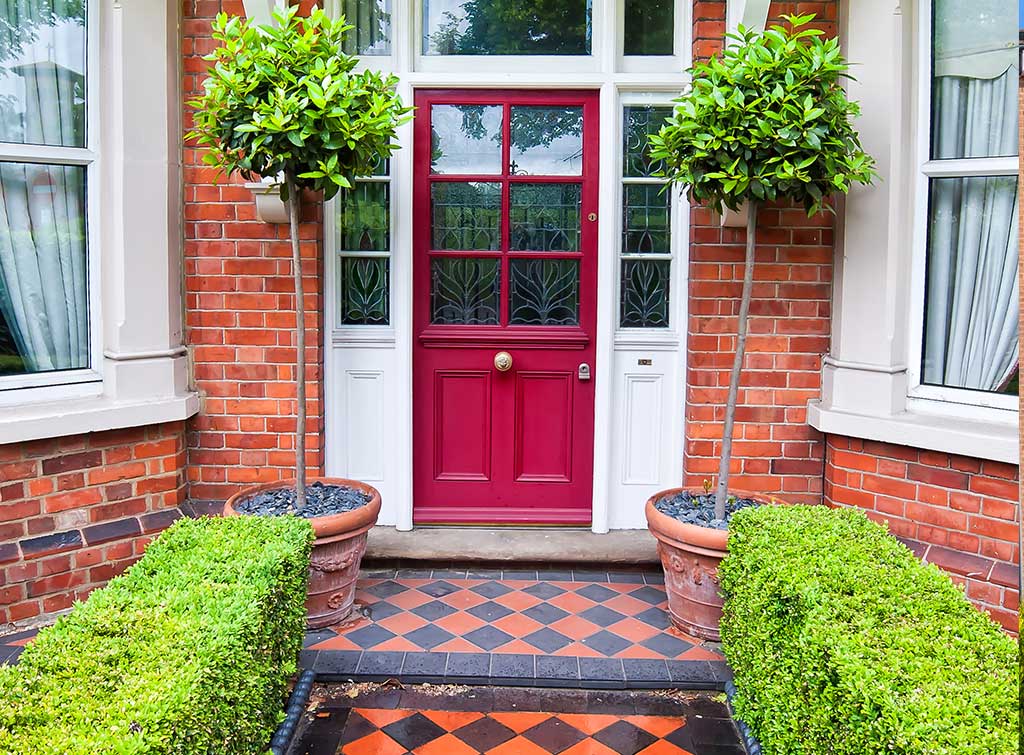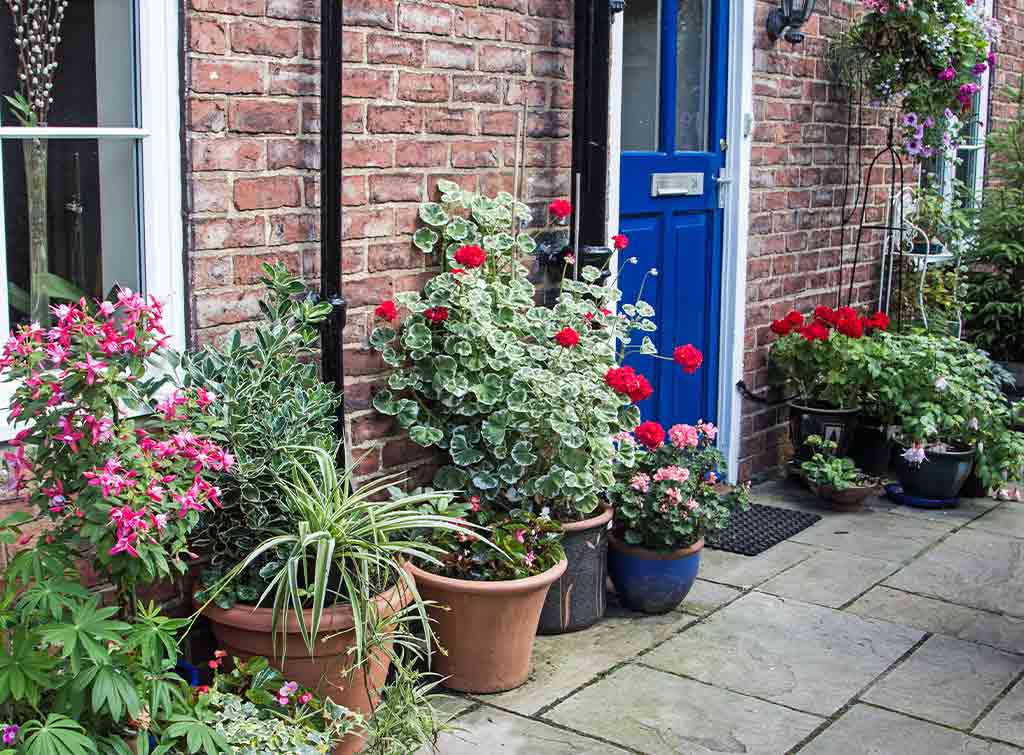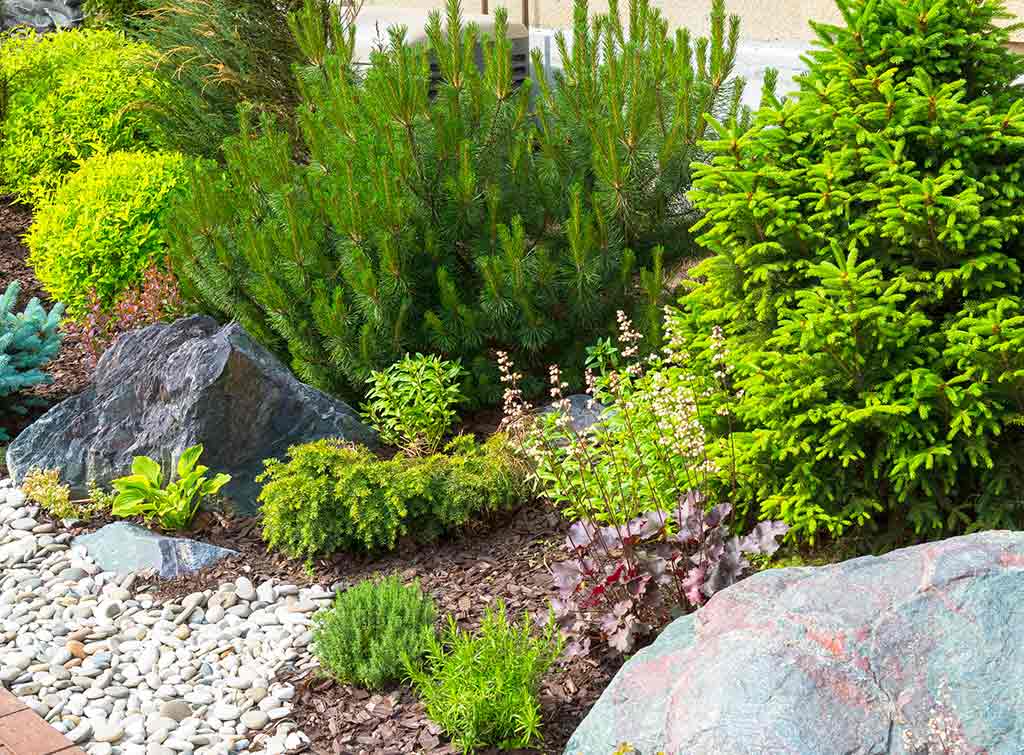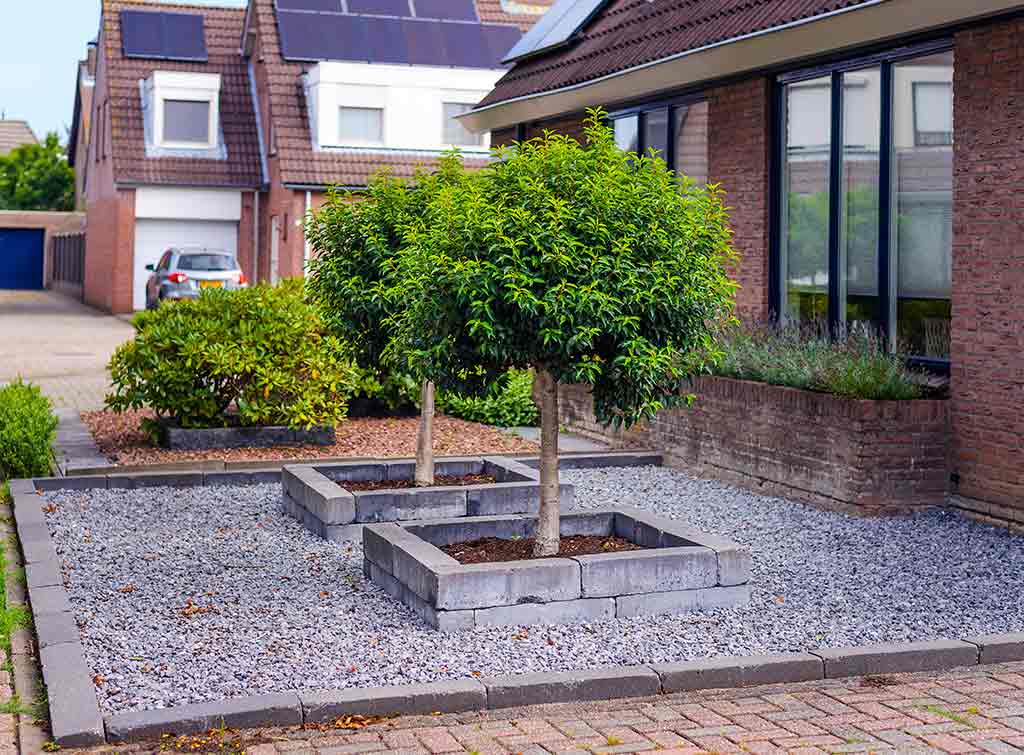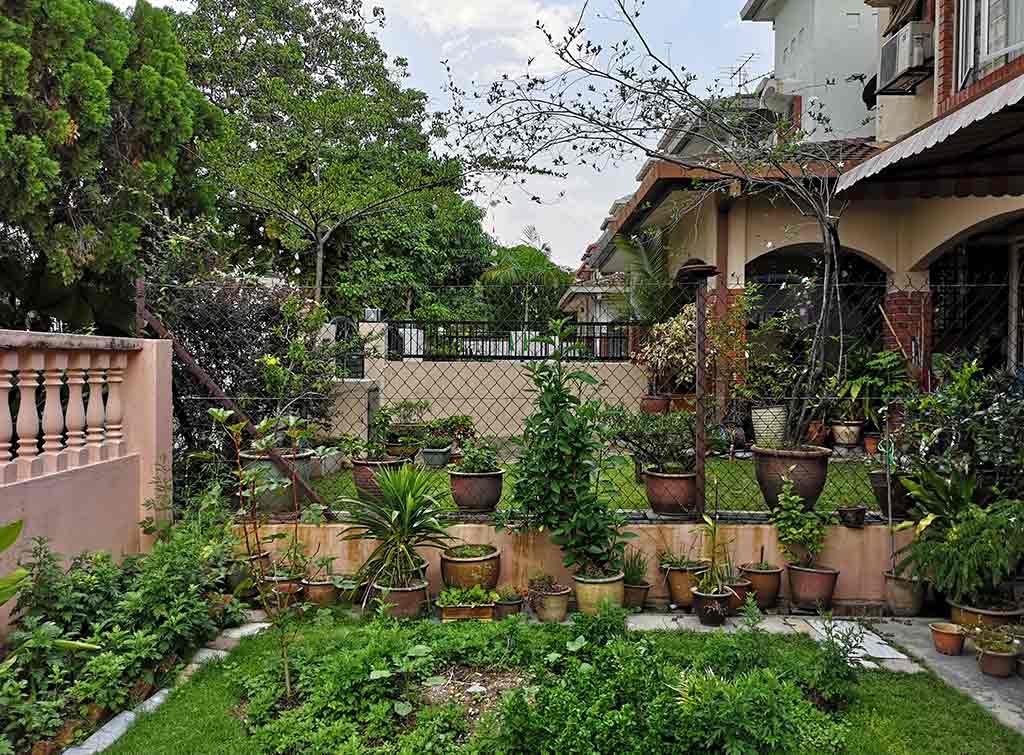 Small front garden ideas
Add interest to your small front garden lawn with curved edging and a variety of shrubs and perennials. The trick is to create contrast and texture using as little space as possible.
We love the slate tiled path with decorated brick edging. The lush grass and pruned topiaries add an impressive splash of green, while the smaller hardy shrubs offer a sprinkle of autumnal colour.
Very small front garden ideas
Creepers and climbers are perfect plants for small gardens as they grow upwards and take up less room. They're also pretty, with many varieties flowering, which creates a whimsical cottage-vibe.
Lining any path or doorstep with plants is another way to inject a burst of botanical energy into your first impression. Consider mixing up your plants to create contrast and charm.
Small front garden ideas pictures
We love this aesthetically pleasing front garden design. With the pebbledash driveway, blush flowers, and hedge border, everything works together beautifully.
If you choose to add a tree to your small front garden, consider a dwarf breed to avoid the roots growing too large and uprooting your entire front lawn. This is a costly issue that's best avoided!
Small front garden ideas with parking
Although a large part of your driveway might be taken up by your car, that doesn't mean you can't add some style.
Consider jazzing up your driveway tiles or including patterns and edging to break up the monotony. If you have the space and inclination, a lawn or topiary patch is a perfect addition.
Small front garden ideas terraced house
A raised front porch is a nice addition to a small garden. It adds instant depth and appeal while maximising kerb appeal.
This elegant design incorporates a red-bricked wall with matching edging. A mixture of potted plants and shrubs inject some colour and vibrancy, while the mosaic tiles are a subtle way to introduce some extra character.
Small front garden ideas on a budget
This gorgeous front garden design is simple and elegant. The grey cement floor tiles are understated and simple, while the potted lavender plants add character and art to the aesthetic.
Another feature that works well in this design is the paint. The red door and cream walls are a soft touch, while the green bushes neaten up the look for a clean finish.
Front garden feature ideas
We love this classic red-bricked front garden idea. Everything here follows the rule of symmetry. The twin topiary trees and pots, the parallel bushes on either side of the path, and the diamond tiled paving all work to create a neat and ordered aesthetic.
Also, the classic red front door is a popular feature that looks particularly striking when framed by white casing and mull covers.
Front garden potted plant ideas
Save the bees! They love wildflowers and there's no better way to help them than placing a pot or two of them outside the front of your house.
Consider installing a trellis, a hanging basket, a weighted flower pot or a colourful trough that helps spruce up your small front garden.
Landscaping ideas for a front garden
Consider installing a rockery in your small front garden. They're popular, striking and easy to maintain. Bed them down with wood chips, stones, mulch or turf for a neat finish.
Other options include a plant bed full of colourful blends of evergreen and flowering shrubs. Pick perennials that flourish in shady locations and offer colour and interest all year round. Consider Anemone, Aucuba, Bergenia, Campanula, Euonymus, Euphorbia, Fern, Fushia, Hydrangea, Hypericum, Spiraea or Viburnum.
Front garden tree and paving ideas
Consider creating a low maintenance front garden that adds impact and style without overpowering the space.
We love this grey slate design with a framed bay tree in the middle. It's simple, striking and, most importantly, low-maintenance.
Get the look by hiring one of our professionals to install this design for you.
Small front garden shrubbery idea
Consider going wild with the small space you have to play with. This quirky and bee-friendly design is full of potted plants and features that only require a small about of pruning to maintain. Just water once a week!
We really love stone frames, which is also a top landscaping trend. Defining the space and letting nature grow around it creates an effortless and organic finish.
Small terraced front garden idea
Paving stones and planters are such an easy way to add interest and style to small outdoor spaces. This terraced house doesn't have much space to work with, which is why the large twin metal planters that frame the door are so important for creating texture.
The black iron fence is an attractive Victorian feature that matches the dark window frames and painted walls of the house, while the concrete steps that lead up to the door blend nicely with the low-maintenance stone and gravel garden.
Why not hire one of our professionals to help you recreate the look?
See the tradespeople we've checked and recommend for your job
Tell us what you think
What others think of this article:
Need More Information?
Related posts