Unfinished business: homeowners living with imperfections and issues for up to five years
Doors that won't shut properly, wonky kitchen cupboards and hot and cold taps fitted the wrong way round are amongst the top 50 issues1 homeowners simply put up with according to new research out today by Checkatrade.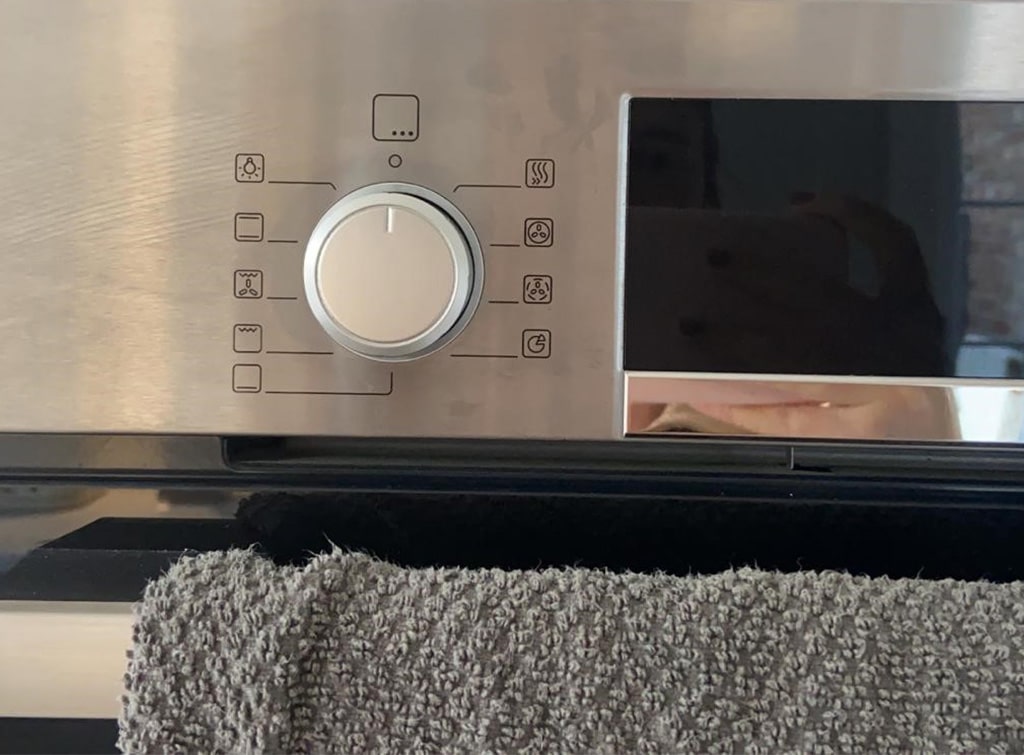 Fast Facts
Doors that won't shut properly, wonky kitchen cupboards and hot and cold taps fitted the wrong way round are amongst the most common issues homeowners put up with
Almost one in five (18%) no longer 'see' them around the home or simply accept them as a quirk of the property (13%)
Household niggles have led Brits pointing the blame at their partner (16%), with a further 16% too embarrassed to invite people round due to their homes looking incomplete
Despite many putting up with imperfections and issues around the home, Brits have wasted £1,139 this year alone trying to fix these problems
The study of 2,000 British homeowners2 revealed people typically put up with these household niggles for six months, but the longest issues have existed for five years before getting fixed.
No longer 'seeing' them around the home (18%), falling to the bottom of the 'to-do' list (16%), and simply accepting them as a quirk of their property (13%) are some of the reasons why homeowners have put up with the issues for so long.
The long list of household issues has even led one in four (25%) to point out the imperfections to visitors to avoid accidents. Others place the blame on their partner (16%), and a further 16% are just too embarrassed to invite people round altogether due to their homes looking incomplete, showcasing the uncomfortable reality of living with household niggles.
Work in progress
When it comes to addressing their household imperfections and issues, over a quarter (28%) admit they have good intentions of sorting them but never have time. While 28% also know they need to call in a professional but haven't gotten around to it.
Despite this, calling in a tradesperson made people feel relieved (32%). However, 16% admitted they were also mortified with some of the incidents resulting from failed DIY attempts (12%) and drunk accidents (11%).
DIY SOS
Contending with financial pressures and busy workloads, Brits have wasted on average £1,139 trying to fix home imperfections this year alone.
When looking at existing issues, the study found that it will take homeowners another eight months before getting round to fixing them or calling in a professional. Motivators for addressing issues sooner include putting their home up for sale (30%) and hosting a big event such as a Christmas or birthday party (22%).
Despite their own home imperfections, many admitted they'd be put off a potential future property due to the likes of cracks in walls and ceilings (22%), doors that don't shut properly (16%) and wonky kitchen cupboards (15%) revealing the importance of not ignoring these household issues for too long.
Mike Fairman, CEO at Checkatrade said,
''With so many UK homeowners living with imperfections and issues in their homes, it's no surprise some issues have been around for as long as five years.
Whether it is doors that won't shut properly to finally getting round to finishing that paint job, we're all familiar with adding such things to a never-ending to-do list.
We know not everyone is able to hire a professional, so we have created a wealth of expert advice, how to and cost guides to assist you in your home improvement projects on the Checkatrade blog.
Meanwhile, for those imperfections and issues that do require an expert, make sure they are verified to ensure a job well done."
Incorrectly labelled hot and cold taps
Other household issues that homeowners are just putting up include having hot and cold taps labelled incorrectly.
Natasha Goodman, aged 37, from North West London, says,
"Our upstairs bathroom taps were fitted and labelled hot and cold incorrectly, and we also have a bathroom cabinet light that still hasn't been replaced from when recent work was done too.
Over the years, we have gotten used to the taps being labelled wrongly, but it did take time for our children to realise (and if someone was helping with bath time or a guest was here to stay, we always have to explain).
For the light, it is very frustrating, but we have a stronger main bulb, so we just use that instead. It also probably saves on electricity by only using one light.
Even though both these niggles create annoyance in everyday life, we've learnt to embrace them."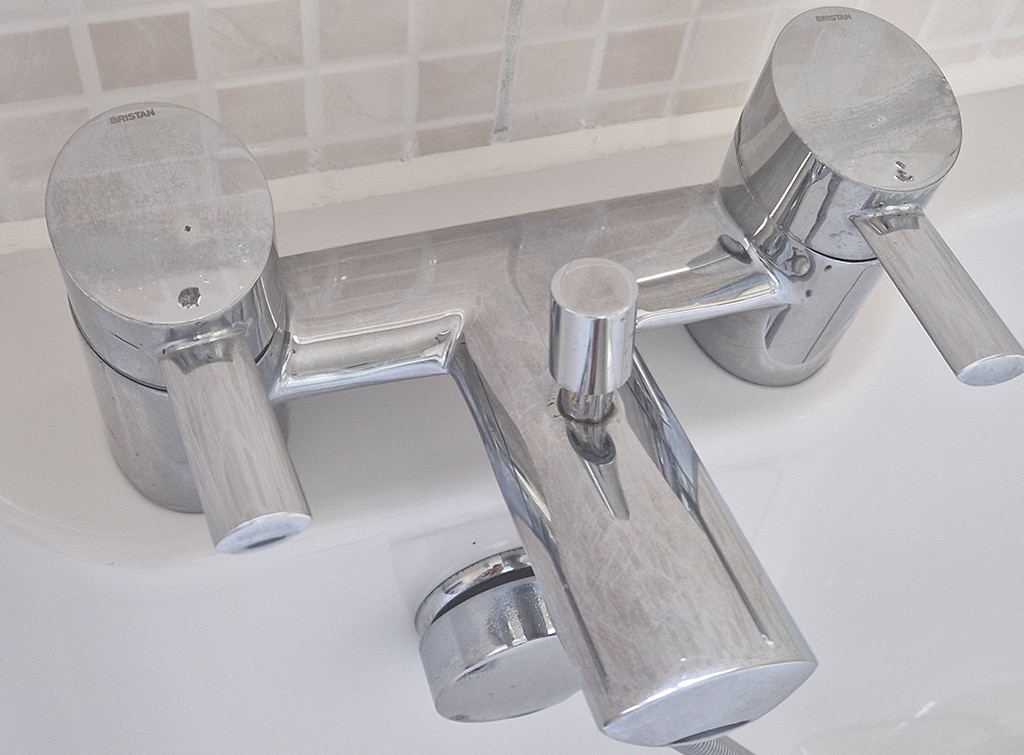 Quirky oven dial
Living with household issues and imperfections is something that 29-year-old homeowner Ross Manester from Essex can relate to. He says,
"During lockdown, we renovated our kitchen, which was designed and purchased through Wren, including all of our appliances. To save on costs, we opted for a family member to fit the kitchen for us. Everything seemed fine, and we were happy with the look/quality of the kitchen.
However, we soon discovered that every time we turned the oven off, it would trip the whole electrics in the house.
In the end, we had three service workers from Bosch to come out to try and fix the oven issue. We were then told that they had found a 'solution' and that to not trip the electrics, we needed to turn the dial clockwise to turn off the oven.
Given how long it took to find an answer, my girlfriend and I simply accepted this as a quirk of the property and got used to turning the oven off a certain way.
In fact, we're so used to it, that following a summer BBQ, we forgot to tell a friend who was helping out in the kitchen about the oven quirk, which then resulted in them tripping the electrics and stopping the music and festivities. Not a big deal by any stretch, but an inconvenience when you're running around and hosting."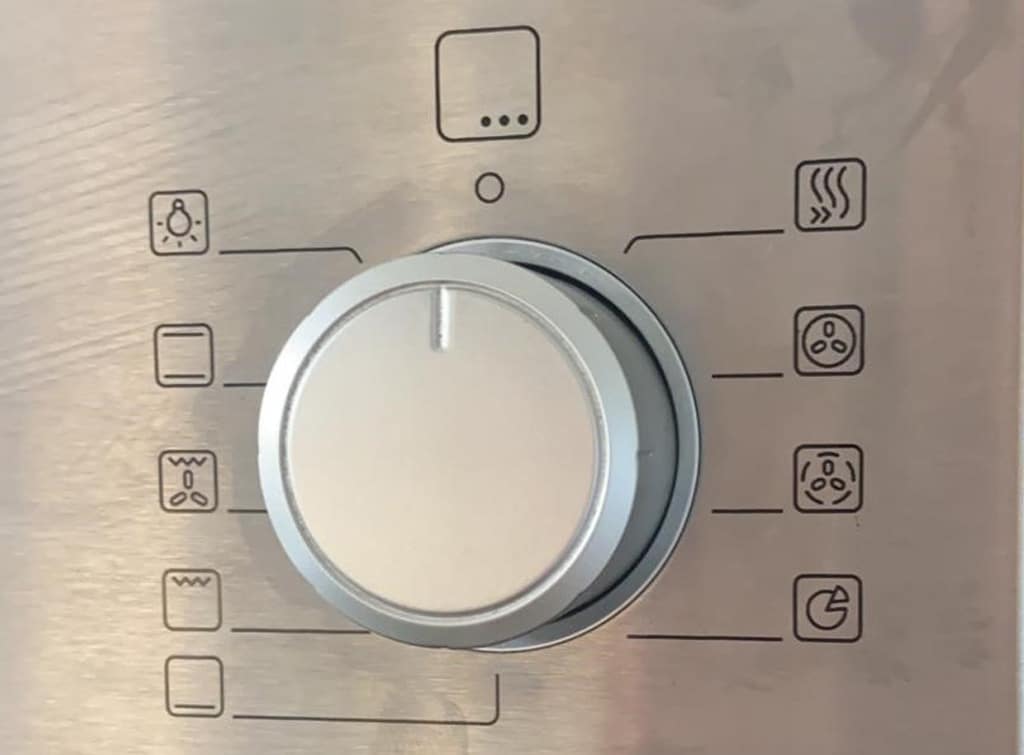 1Top 50 current imperfections and issues in homes:
Cracks in walls / ceiling
Old sealant that needs removing e.g., around the bath
Peeling/flaky paint
Unfinished painting jobs
Paint mistakes
Mouldy grout
Loose/creaky floorboard
Stained floor / carpet
Peeling wallpaper
Doors that don't shut properly
Bathroom needs retiling
Door handles that need replacing
Fingerprints on paint e.g., dirty paintwork
Unpainted fences
Holes in the wall that need filling
Leaky / blocked guttering
Incomplete landscaping
Kitchen needs retiling
Chipped radiators
Add more plug sockets
Mould on walls / ceiling
Cracked tiles e.g., in bathroom or kitchen
Loose toilet seat
Changing taps
Leaky taps
Broken or non existent curtains/blinds
Exposed pipework which needs boxing in
Kitchen cupboards fitted wonky
Creaky/squeaky doors
Loose skirting boards
Dodgy electrics (e.g., white goods, TV etc. trips electrics)
Sun stained / marked windowsills
Scratched wooden flooring
Loft hatch ladder broken / dodgy
Sun marked windowsills
Squeaky garden gate
Alarms not working e.g., carbon monoxide, fire alarm
Fallen/slipped roof tiles
Lino flooring coming unstuck
Door handles not fitted to doors
Carpet fitted incorrectly
Unpainted / stained shelves
Leaking bath
Door frames hung wonky
Door locks fitted incorrectly
Hot and cold taps around the wrong way
No gripper rods fitted to carpets
Wonky shelves
Chipped architraves
Doorknobs not fitted to kitchen cupboards
2Research carried out by OnePoll of 2,000 UK homeowners between 21st October and 27th October 2022