Loft conversions are a great way to extend your home. By building up into the roof, homeowners can add a new dimension to their property, which often ends up adding value. What's more, loft conversions open up the possibility of installing windows, helping homeowners to add more light into an existing space. As a result, loft windows have the potential to alter the internal and external aesthetics of a property significantly.
What are the benefits of a loft conversion?
Loft conversions are more popular than ever before in the UK and with good reason. Building up into a roof gives homeowners the ability to extend properties and can add value to their home. Research indicates that house value can increase by as much as 20 per cent following a loft conversion. This works out at an increase of around £37,000 on the average home. As a result, many experts argue that loft conversions offer the best return on investment when compared to other forms of home renovation. Read our guest blogger Laura Hitchcock's insights into what's involved in expanding into your loft space.
Do you need planning permission to convert a loft?
Most loft conversions fall under a homeowner's permitted development rights; however, this is something you should also check before starting work. We'd always recommend bringing in an architect to discuss your loft conversion plans before breaking ground. Having the conversation beforehand will give you a better understanding of whether you'll need to source additional planning permission. With that said, there are some general rules you can follow to stand a better chance of not needing permission:
• The new loft space isn't larger than 40 cubic metres for terraced houses.
• The new loft space isn't larger than 50 cubic metres for detached and semi-detached houses.
• The conversion doesn't extend beyond the plane of the existing roof slope at the front of the house.
• The conversion uses materials that match in appearance with the existing finish of the building.
• The conversion can't overhang the existing outer wall of the home.
This list isn't exhaustive, and other conditions can affect whether your planned conversion will require planning permission or not. If you do have to submit an application for planning permission, then there's often a cost associated with the process. Costs differ depending on the scope of your project and the local authority that you're working with. Prices tend to start from £206 for alterations and extensions on a single dwelling house.
Find your local roof window expert
Why should you install a loft window?
There are several benefits associated with installing a loft window. For one, loft windows are a great source of direct light, which can make rooms appear bigger. Light also helps to improve the mood of occupants, making people feel more energised. Similarly, having a large window facilitates better ventilation within a home, which can be important during the warm summer months.
Do you need planning permission to install a loft window?
Not really, planning permission is not usually a concern when adding a skylight. As with any planning endeavor, it's always worth checking first before you get cracking. Building Regulations do limit the amount of glazing an individual structure can have, which can become an issue on certain properties. Similarly, if you choose a lantern or a pyramid-shaped skylight, this could lead to a planning issue, as the units rarely sit flush on the roof.
How much does it cost to install a roof window?
It depends on whether you need a specialist installer or not. Getting a roof window installed is a relatively standard job and can be handled by a good, general builder. However, for larger expanses of glazing, or more complex window designs it could be best to bring in a qualified window fitter with experience. As such, prices can vary, but on average, most installers will charge between £100 to £200 a day.
With that said, most installers tend to work in pairs, so this fee can end up being doubled. Fortunately, fitting jobs only usually take a day. Of course, you will need to pay for the window itself, which can cost more than the installation price. Window units' range in price, depending on the size and the style you choose.
Find your local roof window expert
What do you call a loft window?
Installers will often refer to ceiling windows by different names. Whether it be roof windows, roof lights or skylights, installers often use the terms interchangeably. Technically speaking, there are differences between the various models:
Roof windows
In most cases, roof windows are the most flexible type of window that can be installed into the ceiling of a house. Roof windows are available in many different styles and a wide range of options. Often, roof windows are the cheapest way to bring light into your loft. Depending on how many windows you're having installed and the location where you're based, installing a roof window will cost less than a thousand pound.
Cost: £650 – £850 (including installation costs)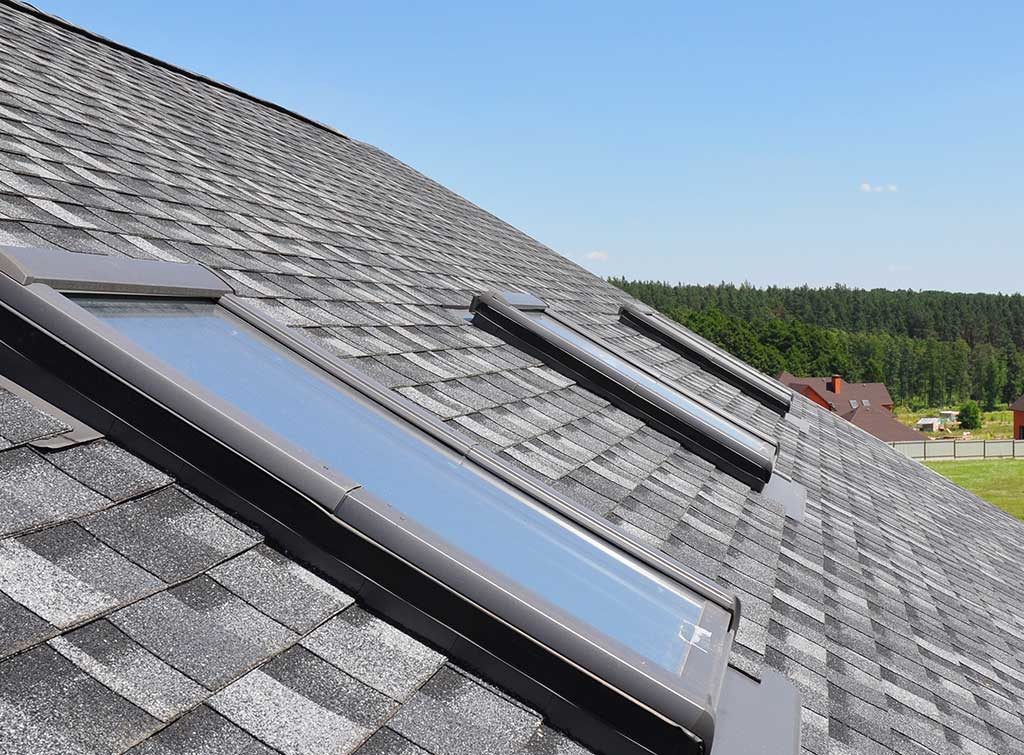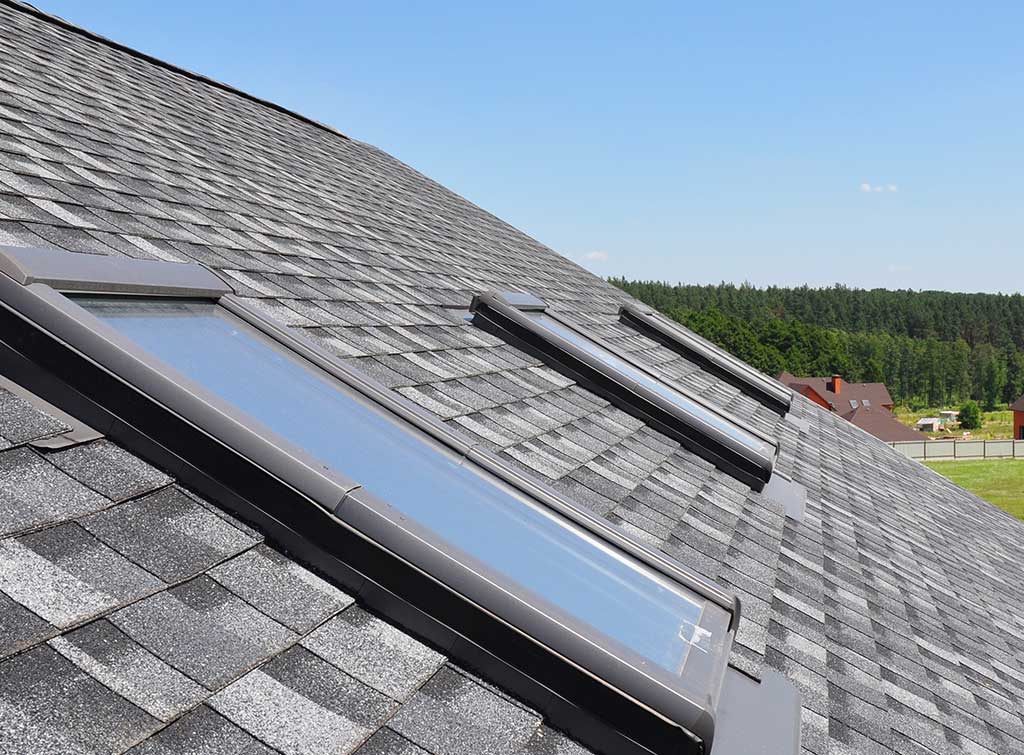 Skylights
Skylights are a slightly different option and generally refer to windows fixed into the roof. In general, skylights are fitted higher up than loft windows. Unlike loft windows, skylights aren't designed to give fantastic views, but instead to let light into the room. Skylights can be expensive, with roof timbers often needed to be cut to fit the unit. Additionally, sometimes, extra roof supports, or plastering work is required. As a result, installation costs can start to tot up.
Cost: £1,050 – £1,250 (including installation costs)
Rooflights
Rooflights are often fitted 'out of sight', installed above the tiling line. Rooflights tend to be used as features pieces in homes and require significantly more planning than standard windows. Rooflights are a big feature and can add value to your property. As a result, they're often the most expensive option available. Skylights of quality usually start from around £700 and rise in price according to complexity and size. Nowadays, some companies offer electronically operated skylights, which start at around £1,200.
Cost: £1,100 – £1,600 (including installation costs)
What size loft window do I need?
Loft windows can serve different purposes, but most homeowners install them to let more light into their property. As such, it's often best to go for a large pane of glass, which can absorb light. One of the most common regrets of homeowners who have had loft windows installed is that they didn't go bigger. Nowadays, there are so many options for homeowners that many suppliers offer bespoke windows for your loft conversion. As a result, you can go as big or as small as you like, it all depends on what you're after.
How many loft windows do I need?
It's a tough question as it depends on what you're after. Some windows are sold in sets, but others are sold as single units. Ultimately, it's a decision that will affect the aesthetic of your property, so give it some thought. In terms of function, there's not a vast difference between a single large unit and a set of loft windows.
Find your local roof window expert
Tell us what you think
What others think of this cost guide:
Need More Information?
Related posts