Four reasons to get a professional to build your bedroom en suite
En suite bathrooms offer the ultimate in convenience and luxury, as well as adding value to your property in the process – but in order to ensure your en suite is a haven rather than a headache, it pays to seek out professional advice.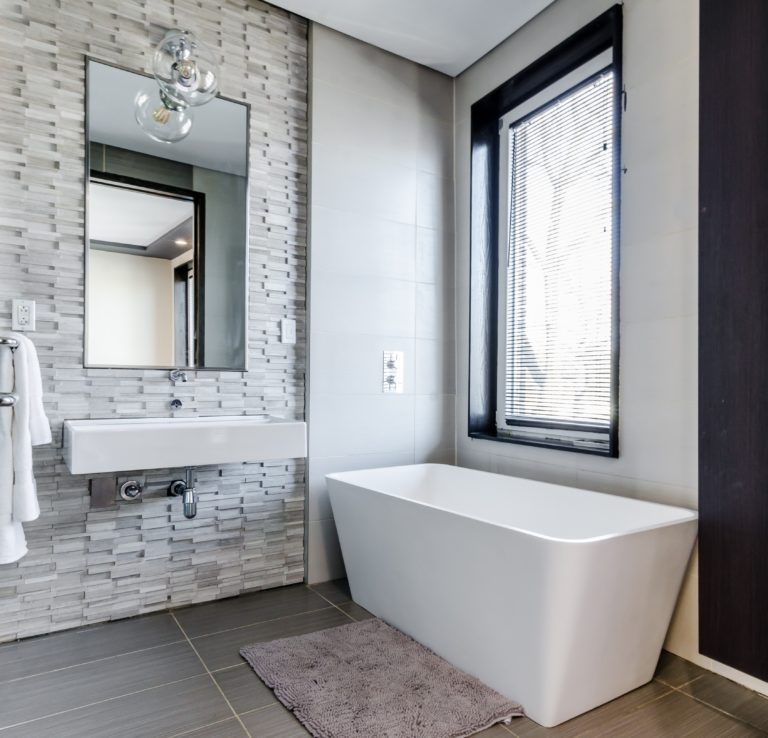 En suite bathrooms offer the ultimate in convenience and luxury, as well as adding value to your property in the process – but in order to ensure your en suite is a haven rather than a headache, it pays to seek out professional advice.
Image: Unsplash
In this post, we'll be breaking down the various planning and design considerations needed to achieve a beautifully blended bedroom and bathroom that's stylish and functional – all while highlighting the benefits experienced input from qualified builders and plumbers can bring. From the structural considerations to layouts and finishing touches, we'll cover it all to ensure your en suite renovation goes smoothly from start to finish.
See the tradespeople we've checked and recommend for your job
Take space into consideration
The beauty of en suites is that generally they don't have to be palatial bathing areas to deliver benefits to your quality of life and your property value. Even a cosy shower room just off your bedroom boasts a plethora of plus points and can be installed without dramatically impacting on existing space within your bedroom either – if done right, that is!
For this reason, it's always advisable to seek some structural advice from a reputable builder before you start. What may seem like a large unutilised area to work with to the untrained eye could easily pose a number of concerns that you hadn't even thought of.
Whether you're knocking down walls to create room or making use of existing floor space, it's vital to think beyond the internal space of your bathroom. Naturally, you need a room big enough to accommodate the bathroom suite essentials, but be sure to factor in sufficient space for new walls and plumbing installation that won't interfere with your bedroom size and design.
A professional can easily navigate the ins and outs of these factors, ensuring both bathroom and bedroom are functional. The last thing you want is to build your dream en suite only to discover that you'll need to replace your favourite fitted wardrobe or super comfortable king size Ottoman bed because they don't fit or are now in the way.
Peace of mind with plumbing
When it comes to plumbing, naturally your bathroom will need to have a water supply, as well as a means of getting rid of waste water. Regardless of your DIY prowess, taking on a plumbing project of this size and nature is definitely best left to the professionals.
Whether converting a lower-level or upstairs space, the key to a successful en suite is correctly installed and watertight pipework for water coming in, as well as draining away. This is particularly true with wet rooms that are often a popular choice for smaller bathrooms and en suites.
Without the proper groundwork for plumbing, drainage and sealing your bathroom, you could end up facing damage to the structural integrity of your property that's not only stressful, but also costly to rectify.
Help with planning a practical layout
When it comes to choosing the layout of your en suite bathroom there really aren't any strict rules to follow, but seeking out experienced input from a builder or plumber will help ensure your bathroom best utilises the space to deliver a relaxed and usable finish.
It will also guarantee everything has been factored in properly from doorways and pipework to electrical cables that could affect suite positioning and put a spanner in the works of your bathroom design before you even begin. In addition, seasoned bathroom installers will have plenty of innovative ways for overcoming any potential concerns that may arise during the installation process.
On hand to advise with finishing touches

Image: Unsplash
While interior design is an incredibly personal thing, it never hurts to get a second opinion from someone in the know. Whether it's advising on the best tiles to complement the bedroom interiors for a seamless flow between rooms or additional lighting and furniture positioning, with the advantage that many tradesmen do these jobs day in, day out, their expert insights could prove to be a valuable addition when attempting to pull off a winning bedroom-to-bathroom design.
Big or small, there's no doubt that an en suite bathroom can be a fabulous addition to your home interiors, but it definitely isn't a straightforward process – which is why calling in a skilled expert to do the job is always your best option. That way, you can get your dream en suite bedroom with less hassle and enjoy peace of mind knowing that every element of your design has been done to a high spec.
Author bio:
Shuayb Patel works at OWO Living, specialists in stylish home and bedroom furniture.