Hot tub installation guide
Getting a hot tub installed in our very own home – well, the garden, at least – can be a way of proving that we have made it.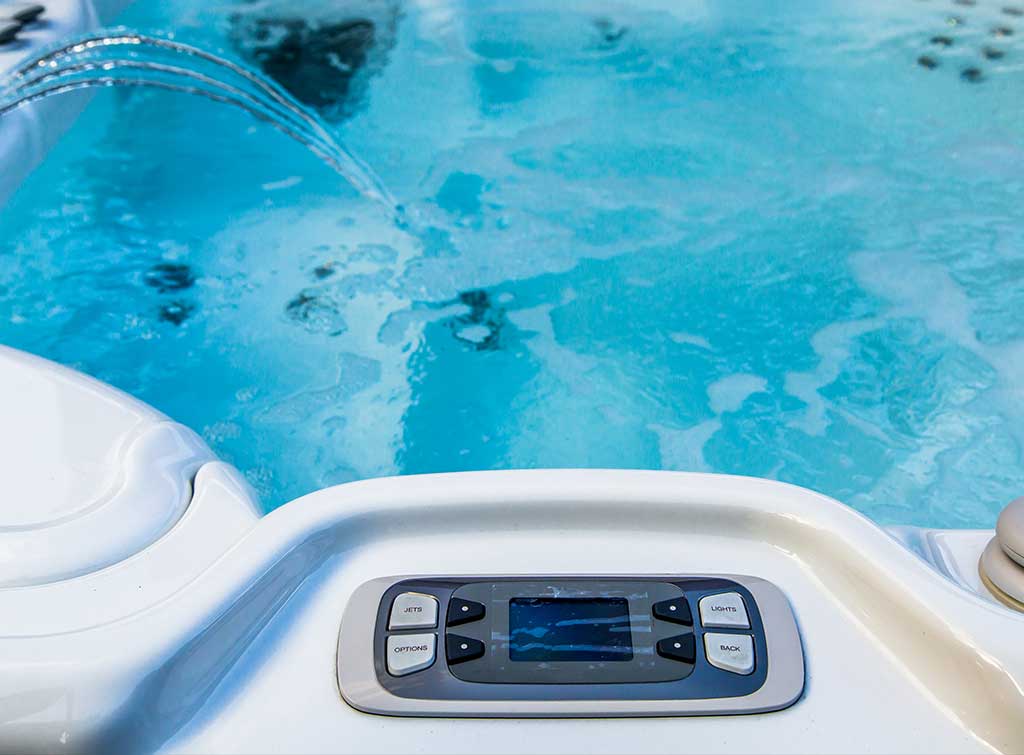 Getting a hot tub installed in our very own home – well, the garden, at least – can be a way of proving that we have made it. A symbol of success, a hot tub is also an excellent way to destress and unwind after a busy day at the office. How does one go about having a hot tub installed? Here is everything you need to know: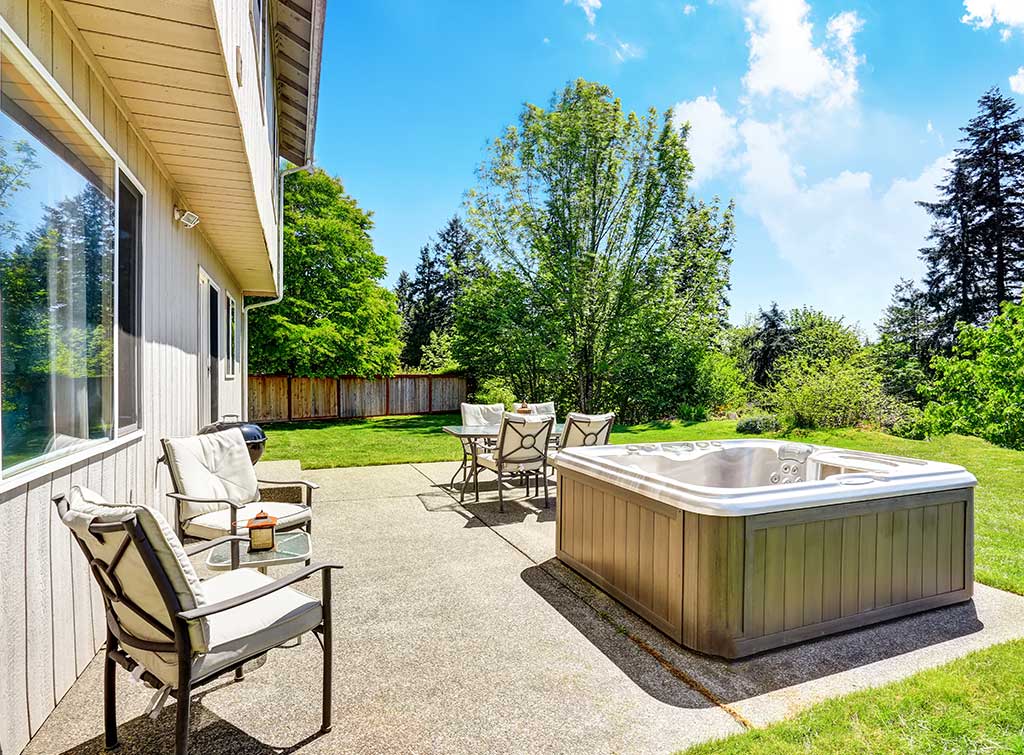 First of all, as with almost everything, there are different types of hot tubs. The smaller, more lightweight ones use a regular 13-amp plug (albeit with a waterproof, outside covering) while the larger ones require their own space on the circuit board, and must be as carefully wired by a professionally qualified electrician.
Once you have found the perfect hot tub for your budget and your electricity supply, you must decide on the placement of your hot tub. Think about how much of your garden you will need to house the tub, think about the space needed – you will also need to include an outer edging rather than just accounting just for the footprint of the tub – and if your placement will affect your neighbours. Remember to consider using additional planting or fencing to ensure the privacy of those that will be using the hot tub. You should plan to avoid upsetting neighbours by considerate use of the hot tub plus being aware that noise levels related to running/use of the hot tub may need moderating.
Where to put your hot tub?
A good space for a hot tub is relatively close to the house (for wiring and plumbing reasons as much as anything else), sheltered from casual view by a hedge or row of trees, and yet open to the sun for when you are using the hot tub during warmer days. Hot tubs can be moved, but they are tremendously heavy and bulky when empty, and even more so when filled: moving them is a strenuous project that should not be undertaken on a whim.
Double-check and see if you will need planning permission before installing your hot tub, especially if it is a large one. While the tub itself is usually fine, the roofed shelter that many hot tubs owners opt for will count as a building and as such will be subject to local by-laws. Also, if you are in a designated area, or live in a listed building, you will need prior approval from local authorities for your hot tub – which will almost certainly need to be hidden from sight.
See the tradespeople we've checked and recommend for your job
Moving your hot tub
As mentioned above, hot tubs are very heavy, especially when filled. This means that any hot tub will need to be mounted on a special base. Now, while you can do this work yourself, it may be best to have a professional tradesperson to cast their eyes over your projected site. Placing a hot tub on an uneven or overly soft surface can be a recipe for disaster. We would recommend getting advice from an electrician early on in the planning state to ensure you safely power the hot tub.  Have a proper base built, or opt for a temporary, but very sturdy and carefully levelled, solution, which could be moved in the future, should you want to shift the tub about the garden.
Working with a qualified electrician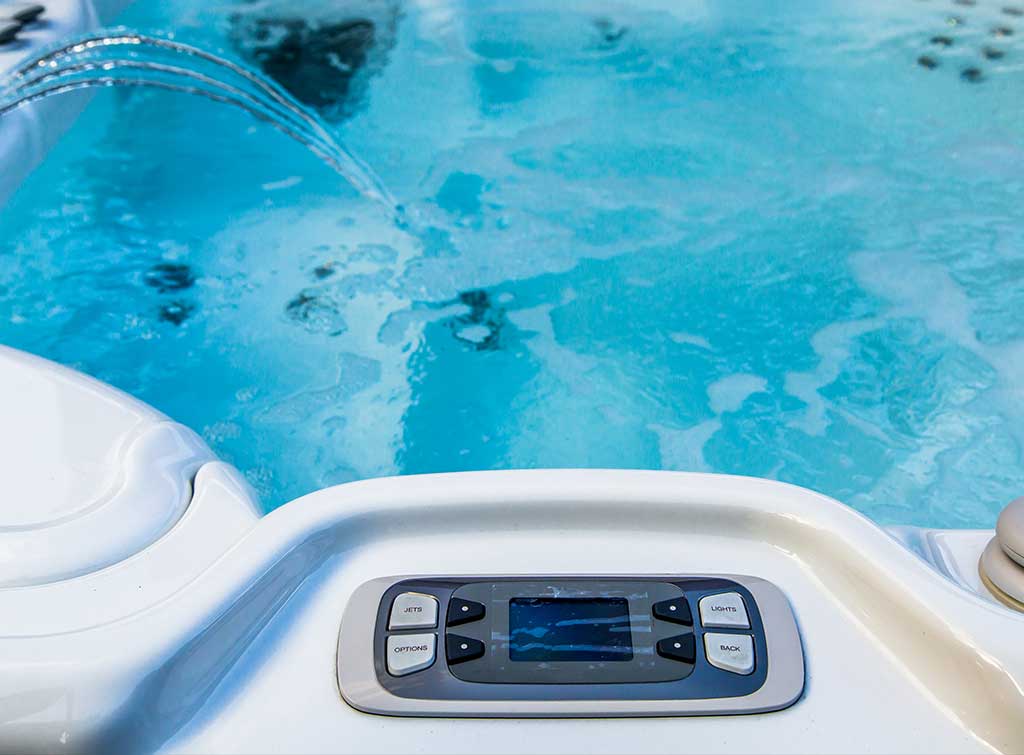 Electricity is a wonderful invention, but it is deadly in the wrong hands. In this case, the wrong hands are anyone who does not have an appropriate electrical qualification: a hot tub is much more complicated than a simple appliance that can be plugged in and used, even the more lightweight ones. We would recommend booking an installation for your hot tub, which will see a qualified practitioner connect, fill and operate your new hot tub for you, talking you through the process as they do so.
Plumbing in your hot tub
Oddly, the water supply for a hot tub is more hit and miss: some of them are plumbed in while others are not. The latter simply need to have a garden hose slotted in place, and are filled from there, heating the water as the tub fills. More comprehensive models offer hot and cold water, and also have a drainage system that feeds back into the house's water supply, preventing the occasional flood of hot tub water washing across your garden and that of your nearest downhill neighbours, who may not appreciate the occasional flash flood sweeping across their flowerbeds!
See the tradespeople we've checked and recommend for your job
Assessing the bigger picture
After these major tasks have been accounted for, the work is still not done.
Think about installing a path or decking to run between the house and the tub to keep everyone's feet and the hot tub water as clean as possible during use.
Think about safety. When the hot tub is not in use, it should be covered, if left full, not only to keep the water as clean as possible but to prevent small animals, pets and children from tumbling in and perhaps getting into difficulties. Handrails and steps should make it easy for people to get in and out of the water, whether they go in deliberately or by accident.
The water should be emptied and the pool scrubbed clean about once every two months – more often if usage is heavy. The pH should be checked daily and balanced with appropriate chemicals, while the filter should be checked weekly or fortnightly.
Choosing a professional to install your hot tub
It can be challenging to know where to begin when it comes to choosing a local tradesperson, but the good news is that Checkatrade is on hand to help. We strive to provide customers with access to thousands of reputable tradespeople each and every day, with every member on our site having been thoroughly vetted and reviewed to ensure that you're only working with appropriate traders. Find a local professional in your area today.
So there you have it: a brief but comprehensive overview of what you need to think about before you purchase your hot tub, and while you go about installing it. With the right tradespeople to help you get your hot tub perfectly positioned and in good working order, it will not be long before you are sipping your favourite drink and listening to music as you relax in the tub: living your dream!