Ali's story to starting up his business
From digging up his Mum's garden as a young lad to starting a local Southsea gardening business. Here's Ali's journey to starting his business, Al's Gardening Services, and taking it across Hampshire.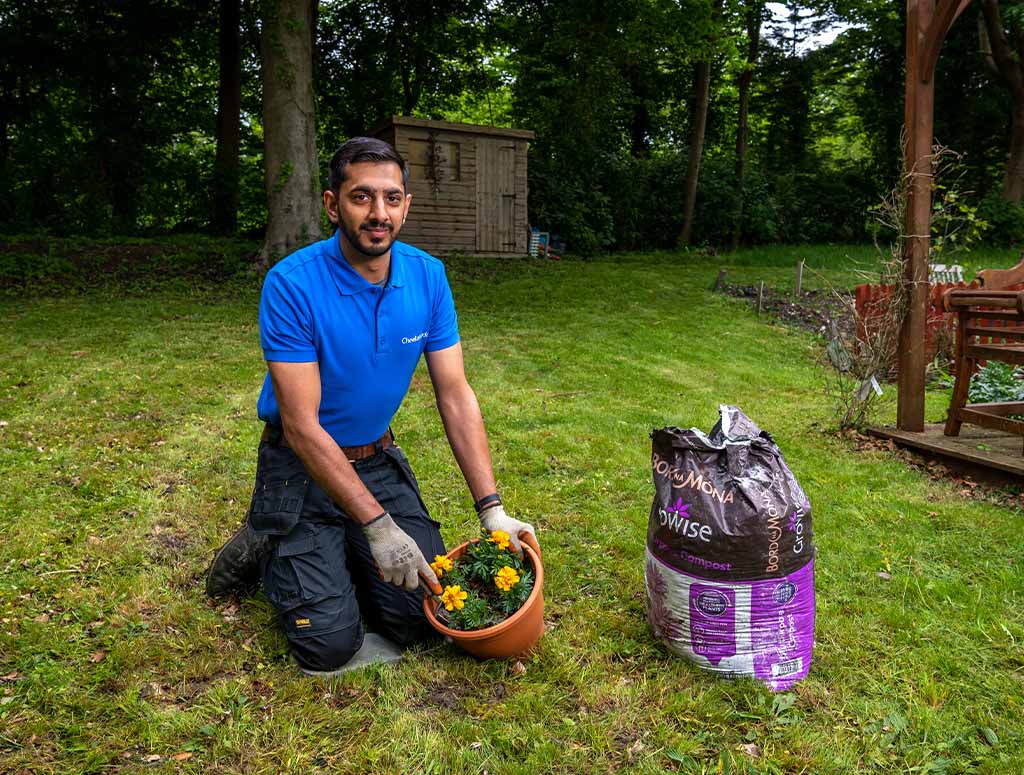 We were delighted to talk to Ali Ahmad about starting his business, Al's Gardening Services.
It's a great story, with a ton of great advice for fellow tradespeople and entrepreneurs.
Tell us about you and your business
I run a gardening and landscaping business in Southsea and surrounding areas.
Gardening was my passion when I was in my teenage years. This meant I was digging up most of my Mum's back garden.
Much to my Mum's relief, I went off to university to study civil engineering. I then worked went on to work in the industry.
After a period of travelling having left my engineering job, I decided to start my own business.
What better than to go back to your childhood and teenage passion?
This led me to Checkatrade, where I first started advertising and getting my name out there.
What made you join Checkatrade?
I wanted greater exposure online. I know that's the place most people go when looking for a tradesperson to help them.
I also liked the fact that the review system keeps me accountable and gives my customers a place to see the quality of my work.
Having a membership also means that potential clients know that the person they're calling to potentially work on their property has been thoroughly vetted.
When you first joined Checkatrade, what size was your business?
I was a local maintenance based company with just a few customers in Southsea. I knew them through networking in the area.
I was the only one in my business and had only one vehicle.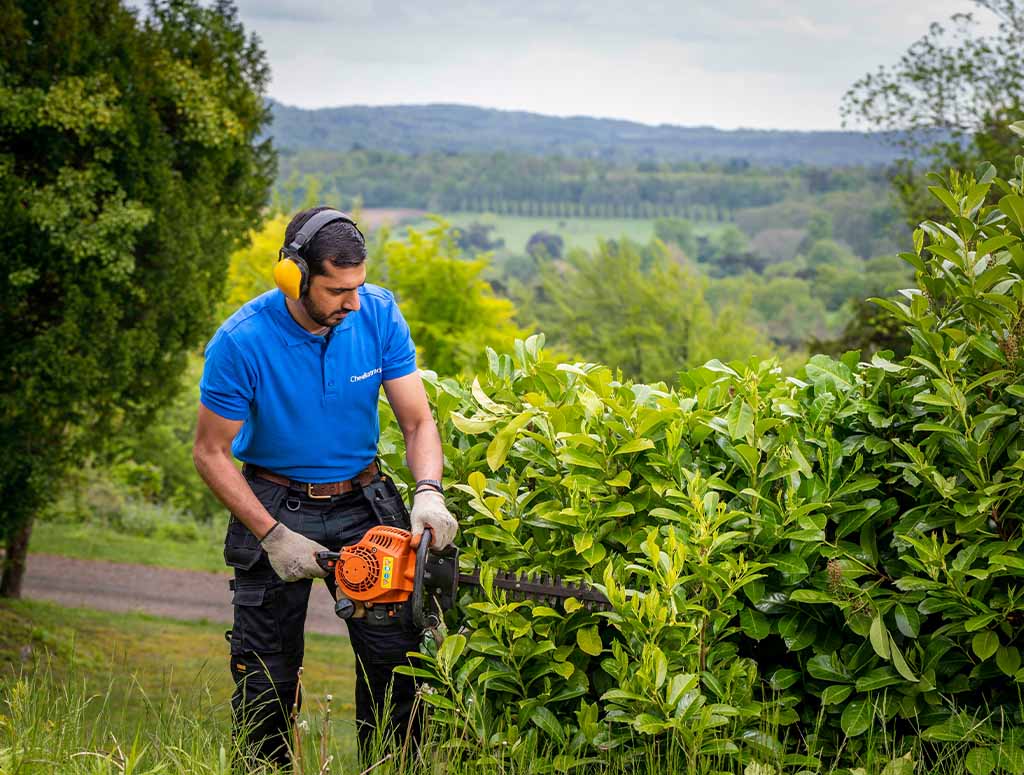 What size is your business and service area now?
My business is now covering Portsmouth, Petersfield, Hayling Island, and the suburbs of Southampton. We have increased in size steadily in the last 4 years.
We're now looking for an additional van and there are 2 of us full time from Spring through to the end of Autumn.
We've also expanded what we do here. We offer more than garden maintenance, we now offer landscaping services.
What made you stay with Checkatrade?
Once you're a member if you're able to keep up with getting regular reviews, your exposure increases and there are an overwhelming number of enquiries.
Many homeowners are looking to improve their homes, and some of them have no contacts, so Checkatrade is one of the first places they turn to.
The huge number of enquiries also means that a lot of these new clients become regular ones. Once they find someone they tend to stick with them.
What does the future hold for Al's Gardening Services?
We're looking to expand the area we cover towards the Surrey and Hampshire borders. This means we'd service towns such as Liphook, Liss, Farnham and Hindhead.
What's your advice to other trades looking to grow as you have?
Online advertising is huge, with many people using the internet as the first port of call for tradespeople. Also mixing the advertising between online and physical leaflets means reaching different parts of the community.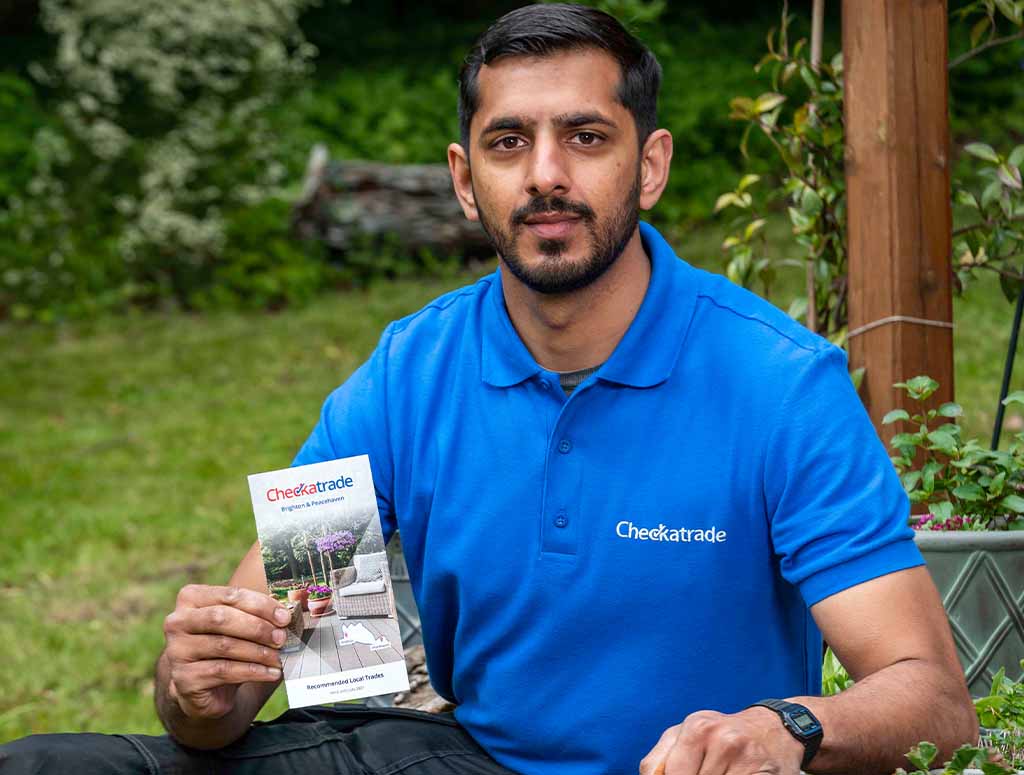 Client retention for repeat business is also vital, so working with new clients and giving them a high level of customer service will keep them coming back to you when they need your particular trade.
Presentation and having people skills are also very, very important, and perhaps overlooked in the industry.
Being spot on and putting effort in with how you write quotes often sets you apart from competitors, and aftercare is something we also put emphasis on. This can be a quick text or e-mail to make sure they are completely happy with everything and advice for the future care of their garden.
These things have been mentioned by my clients and they say that it has set me apart from competitors.
What would you say to fellow tradespeople about joining Checkatrade?
It's definitely worth joining to get new clients and create an online presence for yourself.
The web pages (your member profiles) are set up very well and they're easy to edit. Regular reviews and pictures are great for potential clients to see.
The review system also holds us accountable and we ensure the standards of service are always high.
What's the biggest benefit of being on Checkatrade?
The amount of enquiries is definitely the biggest benefit. The member benefits and offers are also attractive.
Do you use any of the member benefits?
Yes, we use the 10% off at B&Q and Selco!
There's no minimum spend so it's a great saving, especially with the ever increasing materials prices.
Awesome, thank you for your time Ali.
Do go and check out Ali's member profile page for his business Al's Gardening Services. And if you're in the Hampshire and Surrey area, definitely get in touch with Ali to talk business – or to get your garden looked at!