The best PPE for tradespeople
Looking for the best personal protective equipment (PPE)? From eyewear to footwear and disposable to heavy-duty, we cover what to buy and what to consider to maximise your safety.
In this article, we'll cover:
From hi-vis clothing and tough gloves to steel-toe cap boots and reinforced eyewear, PPE is designed to keep you safe while at work.
To help you understand what the best PPE is for your working environment and what to consider when buying, read on.
We've teamed up with our partners Workwear Giant to pick out your best PPE options.
The best PPE gloves
Search PPE gloves online, and you'll be presented with two different types:
On the one hand (no pun intended), there are medical gloves, which are usually vinyl, latex or nitrile and designed to be thrown away after use.
On the other, there are gloves for working on site, often made of thick rubber or latex with a knitted back.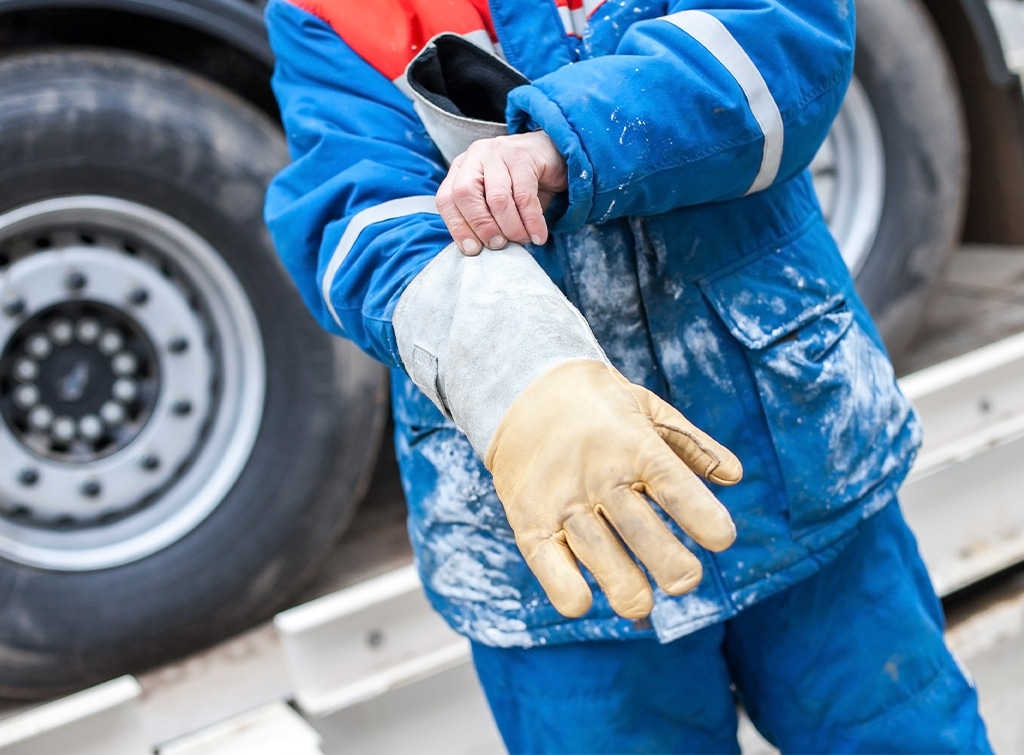 Medical PPE gloves
If you're after disposable gloves, you may be considering the Result Medical Vinyl Examination Gloves. This is a good option if you're allergic to latex, as they're made of vinyl. You can look out for gloves made of nitrile too.
Consider if you prefer powdered or powder-free gloves too. Powder is added to gloves to make them easier to put on and to reduce sweating, so if you're working in a hot environment, then powdered may be a good option.
Site-work PPE gloves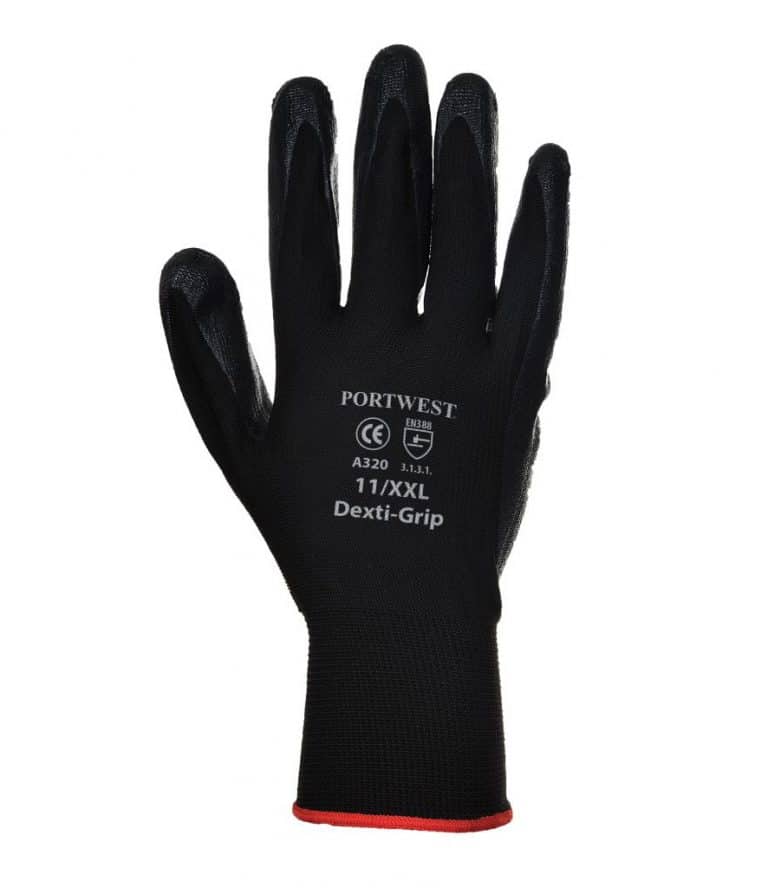 If you're after more robust working gloves, like the Portwest Dexti-Grip Gloves, then there are a few things to consider to make sure you get the right PPE gloves for your specific needs.
Firstly, make sure you get the right size. If you can't try them on, then ask the retailer for a size guide.
Next, think about whether you want full rubber or latex (it can get quite sweaty but offers the best protection) or, if you want a breathable back (usually knitted).
Finally, some gloves come with better gripping palms and finger designs than others, so if you need a sturdy grip when working, go for those.
For more guidance around building site personal protective equipment, check our guide to PPE for construction.
The best PPE goggles
The right eyewear is very important when it comes to PPE.
As with gloves, PPE goggles come in different forms, from classic over the ear tough plastic glasses to sleek, ergonomically shaped models with an elasticated headband.
You can also get visors that sit in front of your face rather than on it. And for additional protection, there are PPE goggles with respiratory masks built in.
When it comes to choosing PPE goggles, think about how much movement you'll need to make when wearing them, as this will determine whether they are over the ear, like the Portwest Bold Pro or secure elasticated band models, like the Portwest Direct Vent.
The best PPE boots
There are a wide range of PPE boots you can choose from, from lightweight, casual-wear designs, to sturdy, high-protection footwear.
At the more casual end, you have the Result Work-Guard Blizzard S1P Safety boot. Looking like high-top trainers in appearance, these stylish work boots conform to EN ISO 20345: 2011 S1P, have a steel toe cap (200 Joules) and a composite midsole for underfoot protection.
If you're after something stylish but with maximum protection, then the Warrior Nubuck S3 SRC Hiker Boot is a great option. Water-resistant and conforming to EN ISO 20345: 2011 S3 SRC, they have a steel toe cap (200 Joules), a fuel oil-resistant sole and a shock-absorbing heel.
And if you're all about function over form, then the Portwest Compositelite Thor S3 Boots are a great shout. With a SRC slip-resistant sole, fuel and oil-resistant outsole and energy-absorbing seat region, they conform to EN ISO 20345: 2011 SRC S3, are water resistant and have a composite toe cap.
The best PPE kit material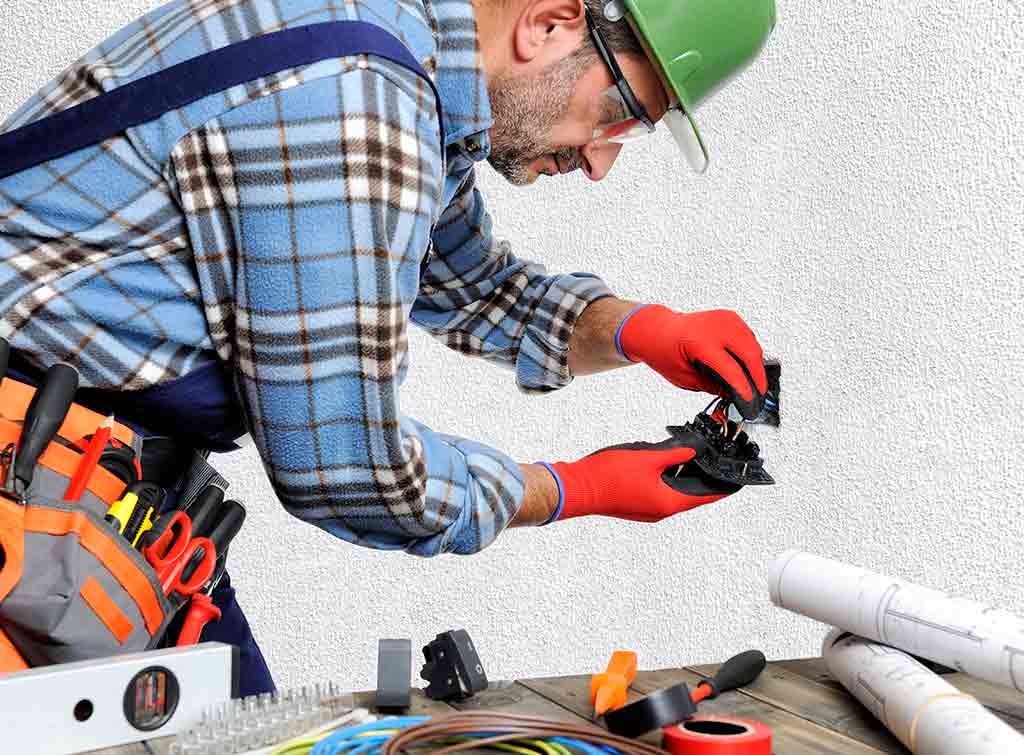 If you need to put together protective gear for yourself or colleagues, then the best PPE kits include protection for the six main areas of vulnerability:
Eyes – Be sure to include PPE goggles or a face visor in your kit. Elasticated headbands enable the goggles to fit different head sizes
Ears – Ear defenders are a simple but effective piece of PPE against hearing loss or damage from loud or repetitive noises
Lungs – Every PPE kit should include a reparation mask (which can be integrated into a pair of PPE goggles), or at the very least a disposable face mask
Skin – A coverall or biohazard suit is a must, ideally polypropylene and elasticated, and featuring a hood
Hands – In a PPE kit, hand protection typically takes the form of medical style, disposable gloves
Feet – While boots offer the best protection, a PPE kit usually contains overshoes. Make sure they're waterproof and elasticated
The best PPE kits will have all of these in them. You may not need every piece of equipment, or you may need to dial up certain protection, it all depends on the working environments you're heading into.
The best PPE equipment
It goes without saying that when you're protecting yourself or work colleagues, you'll want to invest in the best safety equipment your budget allows.
And when it comes to buying PPE, a great place to start is a trusted retailer like Workwear Giant, who can offer advice and guidance, as well as a discount to Checkatrade members!
FAQS
What PPE should electricians wear?
As well as working with electricity, as an electrician, you could find yourself working in tight spaces, at height or around asbestos. For all of these reasons, the following PPE is recommended to have:
Insulated or arc rated gloves
PPE footwear (ideally leather). Consider flexible options such as safety trainers to make manoeuvring easier
Safety glasses or goggles
A long sleeve shirt and full-length trousers to protect skin from burns
A coverall with hood for full body protection
A hard hat or bump cap to prevent head injuries from falls or in tight spaces
A dust mask or respirator to prevent inhalation of dust, and also any asbestos fibres you may accidentally dislodge
Hearing protection, such as hear defenders or plugs
What is the most protective PPE?
If you need a disposable type of personal protective equipment, then the guidance on PPE kits above will help you get great protection across your six most vulnerable areas.
If you need longer-lasting worksite PPE, then the most protective equipment is:
Polycarbonate lens goggles
Thick latex, rubber or nitrile gloves
Sturdy, steel toe cap and high sole protection work boots
Ear defenders
Respiration mask (also available integrated into goggles)
Purpose-made workwear for tradespeople
Remember, PPE is only one half of the job you can do to protect yourself and others onsite. Check out our guide to making your site safe to ensure you're preventing accidents from happening in the first place.