Your guide to embroidered workwear for your trades business
Adding branding to your workwear is a great way to boost brand awareness and win more business. Here's everything you need to know about embroidered workwear.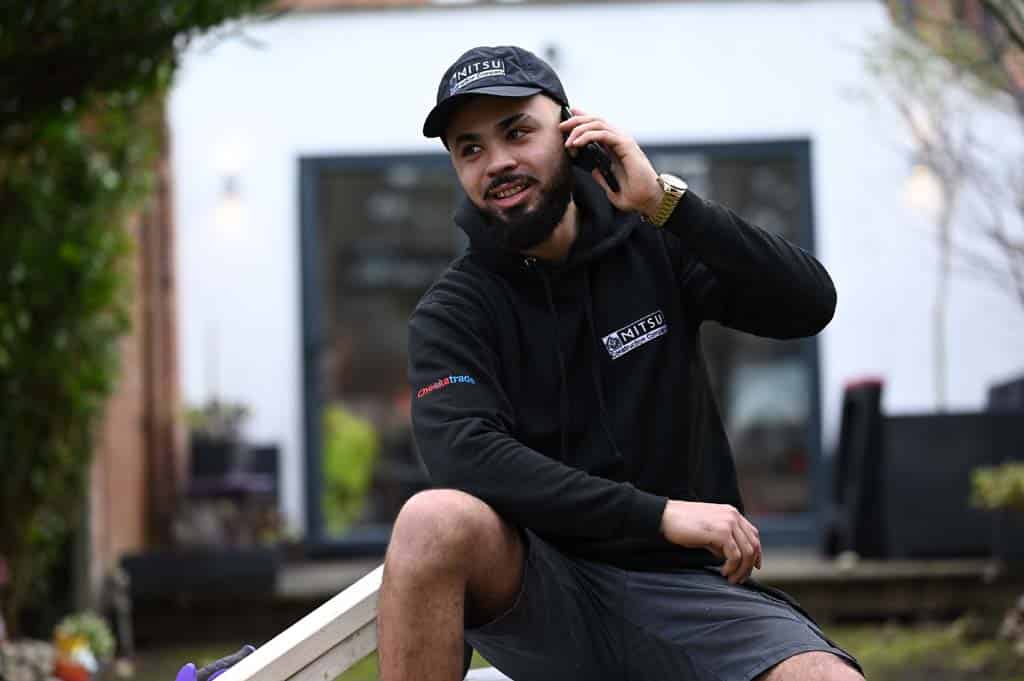 Getting your brand put onto your workwear is really important, you know that.
But what are your options? And which option is the best for sturdiness and quality?
For your branded workwear to be durable, professional and high-quality, you can rely on embroidery. This low-cost and long-lasting option will make sure that your workwear looks slick and professional now and long into the future.
We've teamed up with our partner, Workwear Giant, to look at why you should consider embroidered workwear for your business and to share some top tips for getting the most out of it.
Why invest in company workwear embroidery?
Company workwear embroidery comes with a whole host of benefits. Here are some of the best bits.
Advertising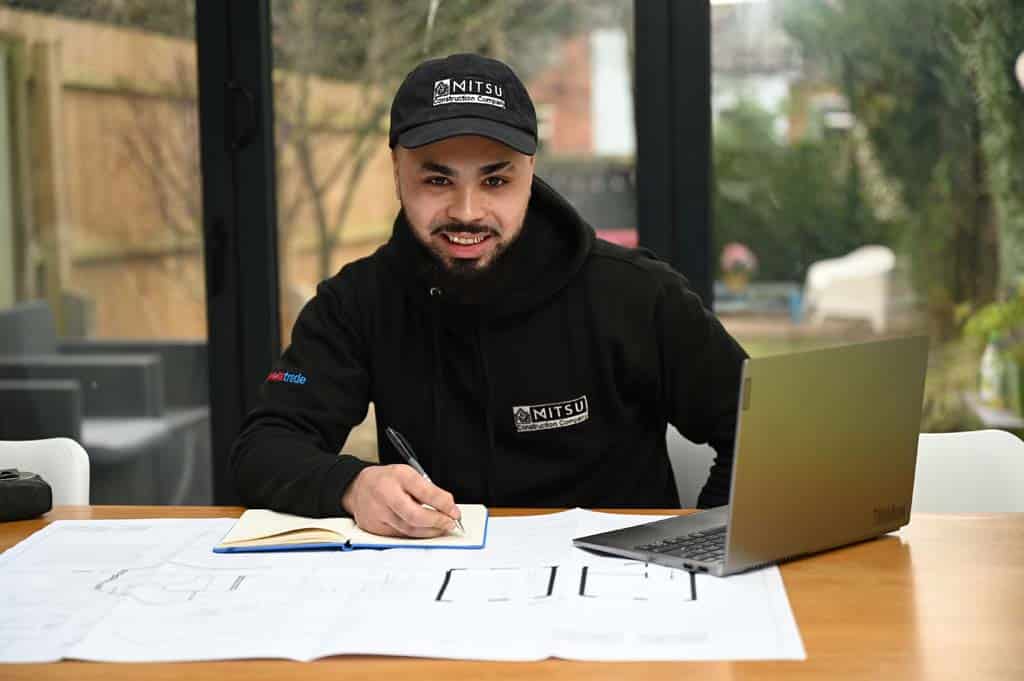 Embroidered workwear is a great advertising tool. Remember, the more somebody sees your logo, the more likely they are to remember it next time they need a service you can provide.
By investing in embroidered workwear bundles, you're increasing brand awareness, which will help you to win more business in the long term.
Brand identity
If you're an employer or you work as part of a team, company workwear embroidery will help to create a consistent image across your workforce. It also makes it more likely that homeowners will feel an affinity with your brand, rather than simply the individuals that complete the job for them on the day.
Trust
Company workwear embroidery is a fantastic tool for enhancing trust between you and homeowners.
In fact, studies have revealed that customers feel more comfortable approaching individuals who are clearly part of a company.
And because your embroidery is custom to your business, you can make sure to build trust almost immediately with customers. How? Easy, by showing you're a Checkatrade tradesperson (if you passed our checks!) or an accredited trade, such as a Gas Safe engineer. More on this later.
Professionalism
Committing to workwear embroidery shows homeowners that you as a company are serious about what you do, and are willing to invest in your brand image – further enhancing the trust between you.
What are the benefits of embroidered workwear bundles?
So now you know why adding branding to your workwear is so important. But why should you invest in embroidered workwear in particular?
There are lots of reasons:
Hard wearing
Embroidery is hard-wearing and durable. So much so that your workwear embroidery will probably outlast the workwear itself!
Easy to care for
Embroidered workwear is easy to care for. You can repeatedly use a hot wash on embroidery and it will still look great afterwards.
High-quality finish
Workwear embroidery has a particularly high-quality finish when compared to other methods of workwear customisation, like printing. This can make you look even more professional, especially when used on clothing like polo shirts and fleeces.
Cost-effective
The setup costs and cost of materials are low when it comes to embroidery. This means you can get all the benefits of embroidered workwear without having to spend a fortune – perfect for new companies and large organisations alike.
You can save on embroidered workwear
Checkatrade trades get 50% off list price embroidery with Workwear Giant
See how
Tips for getting the most out of custom embroidered workwear
Convinced of the benefits of embroidered workwear?
Take a look at these tips from our partner, Workwear Giant, on getting the most out of your embroidered workwear bundle.
1. Avoid small text
When choosing a design for your embroidered workwear, avoid small text. Thick, chunky designs work best as opposed to small, fiddly ones. They're easier to read and will make a bigger impression on homeowners.
2. Avoid contact details
Steer clear of adding your mobile number or email address to your custom embroidered workwear. Not only do these details take up a lot of space, but they don't add much value – no one is going to ask you to stand still while they jot down your phone number, email address or website details!
3. Add a first name
Consider adding a first name to your embroidered workwear. This can add a personal, friendly touch and make clients feel more comfortable with you. A name on the right chest can work wonders.
4. Check the washing instructions
Embroidered workwear is very hard wearing and can easily withstand multiple hot washes. However, it's important to check carefully the care label for the garments you've purchased and to wash them correctly.
Workwear Giant's guide to washing your laundry has more tips to help.
5. Dry it flat
After your embroidered workwear has been washed, flatten the embroidery and let it dry slowly. Don't let it dry scrunched up, as it will stay in that shape until it's next washed.
What are the options for embroidered workwear packages?
One of the great things about workwear embroidery bundles is the range of options you'll have to choose from. Embroidered workwear suppliers will typically let you choose…
Design
Embroidered workwear is typically fully customisable. That means that you can add your own artwork, usually a logo of your choice. Or, you could choose a font from a range of options if you simply want to add text.
You may even want to add an accreditation to your garment.
For instance, you could add the Checkatrade badge (if you manage to pass our checks to become one of our tradespeople) or Gas Safe accreditation to your workwear. These two badges of quality show that you're registered, accredited and experienced in your trade – it's what your customers want to see.
Colour
Workwear embroidery deals usually come with a wide range of colours to choose from.
In fact, embroidery machines can stitch up to 14 colours in one small-to-medium-sized design. So, you'll have no problem replicating your logo on your embroidered workwear.
Garment
You can add embroidery to all sorts of garments, from fleeces and polo shirts to caps and hi vis workwear. Even PPE for construction can be embroidered!
Customisation area
Most embroidered workwear suppliers will give you a range of options for where on a garment your customisation appears. For instance, your logo could appear on your garment's chest, across its back or on its arm.
What's the process of getting workwear embroidery?
It's quick and easy to order workwear embroidery online with a company like Workwear Giant.
Usually, you'll just have to follow these simple steps:
Choose the workwear you want
Choose how you would like to customise it (lots of suppliers like Workwear Giant offer print as well as embroidery)
Decide whether you want to add a logo or custom text
Upload your logo or enter your custom text
Choose where on the garment your customisation should be applied
You may be able to repeat the steps above to apply more custom workwear embroidery to other parts of the garment.
Then, just check out as you would if you were buying any other item online, and get excited about the embroidered workwear that will soon show up on your doorstep!
You can save on embroidered workwear
Checkatrade trades get 50% off list price embroidery with Workwear Giant
See how
FAQs
Can you get hi vis workwear embroidery?
Yes! You can get all sorts of hi vis workwear embroidered, from t-shirts to vests and jackets.
What are the benefits of hi vis workwear embroidery?
Getting your hi vis workwear embroidered allows you to keep safe while displaying your branding at the same time. Often, if you need to wear a hi vis jacket, it could cover up any company branding that you've had added to your other workwear, like polo shirts or fleeces. By branding your hi vis workwear, you'll know that your logo will be seen.
Is it possible to order workwear with free embroidery?
Many embroidered workwear suppliers have workwear embroidery deals designed to encourage you to make large orders. For example, Workwear Giant will let you add artwork for free if you spend over £200.
What workwear should I be investing in?
When considering what workwear to invest in, it's important to take into account what you need to be safe for the job.
Our guides to the best men's workwear for trades and the best women's workwear for trades have more guidance on choosing the right workwear for your needs.
You can save on embroidered workwear
Checkatrade trades get 50% off list price embroidery with Workwear Giant
See how