How to agree a payment schedule
If you want to know how to agree a payment schedule with your customer to avoid potential money mishaps, keep reading. Our expert advice will teach you how to approach your customers and create robust plans to keep your financial operations running smoothly.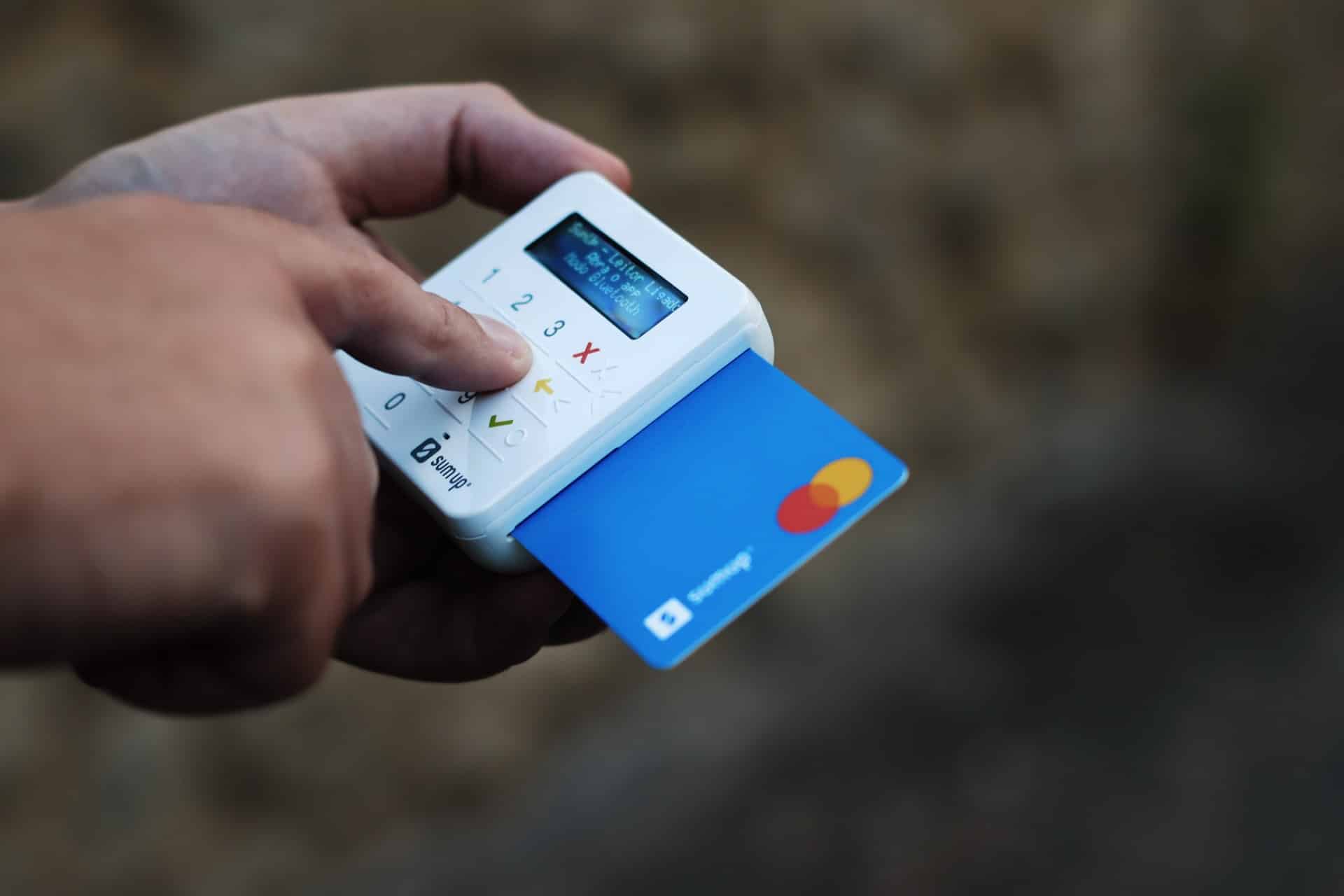 Being paid for the work you do is a big part of running your business. That's why we recommend you agree on a payment schedule with your customers as soon as possible. This keeps everyone aligned and makes sure all involved understand their responsibilities.
Talking about money isn't something many people like to do, so formalising the process during the contract stage limits awkward conversations later on. Keep reading for our suggestions on exactly how to do this.
Related content: Read our blog on your rights to being paid for more information.
Start growing your trades business
People trust the Checkatrade 'tick.' Join to get it for your business!
Join Checkatrade now
How do you suggest a payment plan to a customer?
Get into a good habit with payment plans the minute you start your business. Trust us, this will save you a headache.
To make sure you retain a positive cash flow and avoid misunderstandings, stipulate your price, payment terms and delivery expectations upfront. Not only is it good business sense, it offers a level of professionalism to your customers.
Keep reading for our top tips on payment planning best practices.
How to agree a payment schedule upfront
When you agree a payment plan with your customer, it's important to remain transparent and open about its terms and conditions.
Here are some steps you can take:
Explain the total cost of your services and the proposed length of time the payment plan will run
Outline the payment schedule, including the due date for each work milestone and the expected payments
Discuss any interest or fees that may be associated with the plan, including how you calculate those costs
Provide information on how your customer can make the proposed payments, such as online, over the phone, or in person
Emphasise the benefits of the plan, such as the ability to make payments over time rather than all at once
Encourage your customers to ask any questions they have and let you know if they need any help with the process
Remain patient and understanding while you agree on the payment terms with your customer. If you're willing to work with them to find a payment plan that's mutually beneficial, you'll all be happy.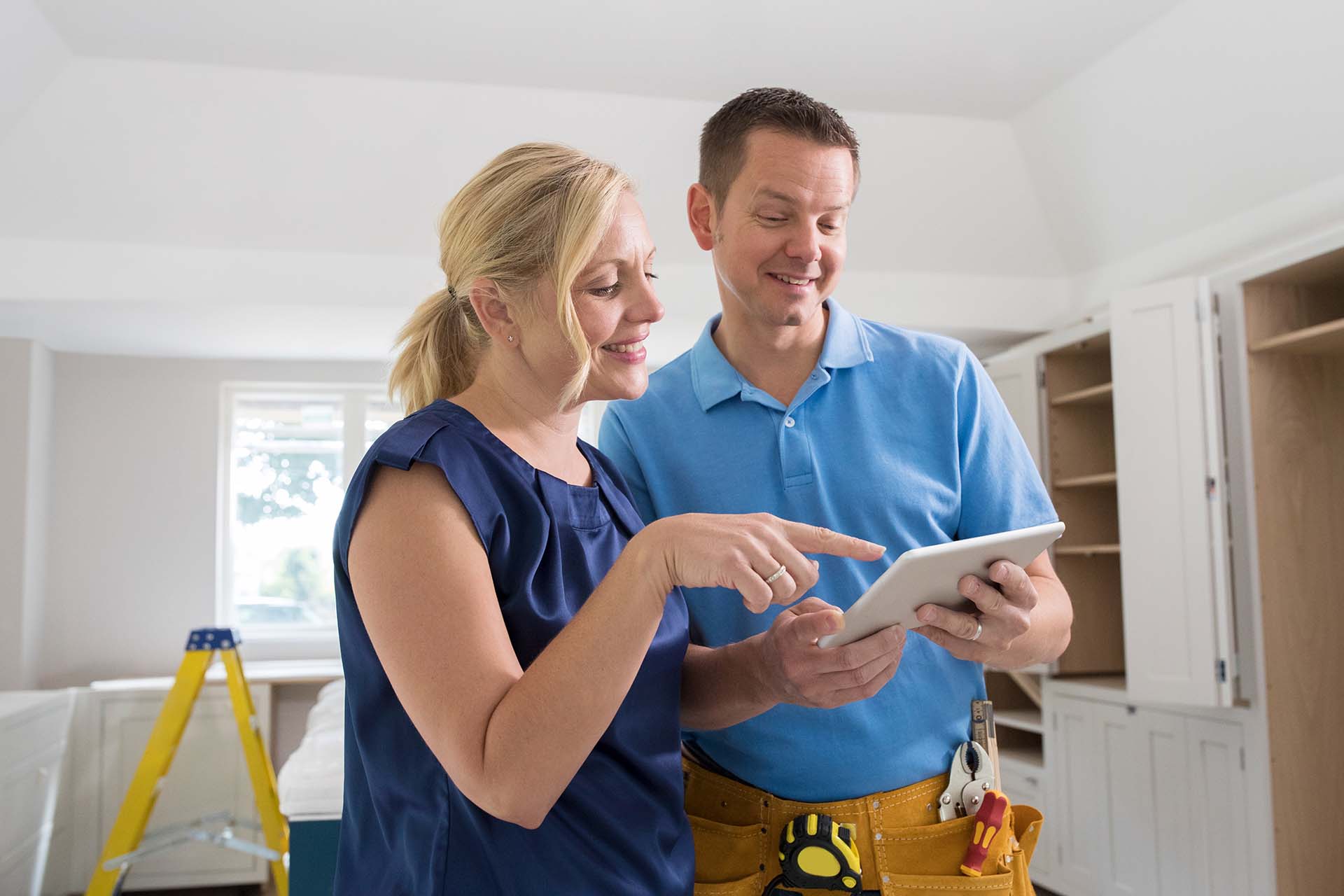 Why you should consider staged payments for building work
Consider writing up a building progress payment schedule. It's a nice way to show your customers their project milestones, and it also protects you from unfair requests outside of the agreed terms.
Think about offering staged payments as a way to manage the financial aspects of the project. This is beneficial to both you and your customer. It also creates a more manageable flow of funds, which helps to build trust between you and your customer.
Here are some things to consider when offering staged payments
Break the project down into stages
Identify key milestones or deliverables that can be used to divide the project into stages. This lets you clearly outline what work will be completed in each stage and what payments will be expected.
Clearly communicate and agree a payment schedule with your customer
Clearly outline the payment schedule, including the due date and the amount you expect for each milestone.
Your customer will then understand what to expect, how much to pay, and when, which avoids confusion or misunderstandings as you progress on a project.
Be flexible
Be willing to work with the customer to agree a payment schedule that's mutually beneficial. This may include allowing the customer to make a larger payment at the end of the project or offering a payment plan with smaller, more manageable instalments.
Be transparent
Be upfront and transparent about any interest or fees associated with your agreed payment plan. This will help your customer understand the full cost of the project and make an informed decision.
Being honest and transparent limits disagreements or accusations of foul play while the project is underway.
Maintain good record keeping
Keep accurate records of all payments made, including the date, amount, and method of payment. Doing so allows you to track and easily reference the payments for auditing or conflict resolution purposes.
Related content: Read our blog on your rights to being paid for more information.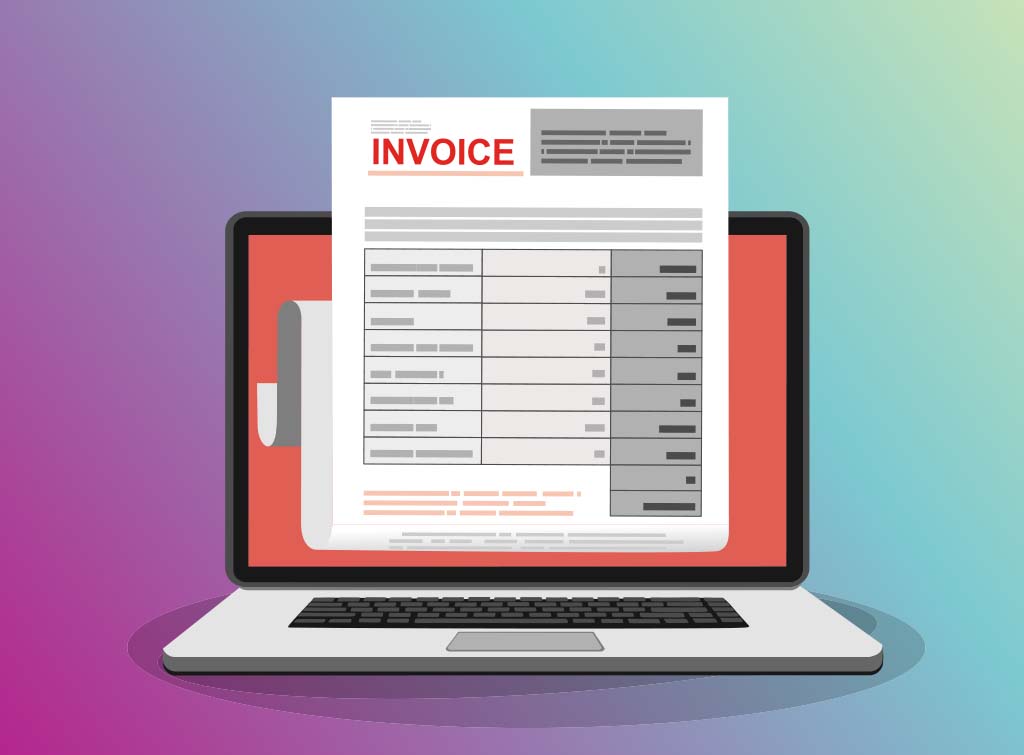 How to make sure customers keep to the agreed payment schedule
At some point. it's likely you'll encounter a customer who pays late or asks for more time to pay you. This might be due to cash flow issues or a general disregard for your payment agreement.
In these cases, it pays (literally and figuratively) to keep a delicate balance between good customer relationship management and your right to get paid.
Here are a few tips to help you manage this tricky situation:
Offer payment motivators
Consider offering an incentive for customers who pay their invoices before their due date. This could be that work only commences once they provide payment, so if it's late work may go on hold. Or you could explore offering a discount, money off a different service, or other trade-related goodies.
Just remember to clearly define what's considered early (e.g. net 20 days instead of 30) and the level of discount they can expect if you were to explore that route.
Implement and outline late payment fees
Make it clear late payments are unacceptable from the start by outlining the cost of penalty fees, how they'll be applied, and when. Also add this reminder to all your invoices so there's a consistent record as this will eradicate doubt.
Although it might feel awkward, it shows your customers you take being paid on time seriously.
Listen before you react to a non-payment
There are circumstances where a customer will proactively come to you about a late invoice. They might even call to speak to you about their lack of payment.
In these cases, try to listen to their side of the story first. This helps diffuse any embarrassment or anger, which is helpful when you want to renegotiate instead of compromise on your payment schedule.
Offer a payment plan or agree to a new payment schedule
Remain proactive and offer ways for your customer to manage their payment obligations.
Solutions such as payment plans are helpful for relieving stress and also result in you being paid quicker.
Consider compromising on due dates
If the client asks to extend their payment due date from 30 to 60 days, see if you can compromise. For example, 45 days instead. Also, ask if that length of time makes it easier for them to pay in the future. If so, have the contract changed so you don't lose a customer and your cash flow isn't disrupted.
Related content: Read our blog on your rights to being paid for more information.
Did you find this blog on how to agree a payment schedule helpful? If so, check out our trade blog for more advice and tips.
Start growing your trades business
People trust the Checkatrade 'tick.' Join to get it for your business!
Join Checkatrade now