5 ways to get on top of your to-do list
Being your own boss is enviable, but it can sometimes feel like your head's melting. So read our tips to help you prioritise, get better organised, more efficient and productive.
In this article, we'll cover:
You expect to work hard to get your new business up and running.
However, if you're not careful, burning the midnight oil trying to accomplish everything can adversely affect your health and be detrimental to your new venture.
When you have a to-do list as long as your arm, it's important to learn how to prioritise, delegate, collaborate, and track tasks efficiently.
Finding an effective way to do this will mean you're no longer chasing your tail. You'll get your weekends back. And you'll reduce the risk of mistakes because you're so strung out.
So follow our top tips for managing your workload and time effectively to work smarter, not harder.
Use a free online scheduling tool
Task management tools are great for having everything in one place. This allows you to manage tasks in real-time and reach the next level of productivity.
You can quickly assign tasks to others, and you don't waste time manually tracking the progress of projects. Time is money, and you'll be wasting a chunk of it if you're managing tasks the old-fashioned way.
One of the most popular task management tools is Trello. Its free version gives you the basics to get started, including being able to sort tasks according to their importance and set deadlines.
Similarly, if you work solo, you may find todoist better suited to your needs. It's perfect for organising the many tasks in your head into a neat and helpful list that you can access and update easily.
Learn how to prioritise
With an ever-expanding to-do list, it can be hard to know where to start and what to focus on.
The best way is to categorise the tasks on your to-do list from 1-3.
This is a high-priority, urgent task that should be done ASAP. This often falls under the 'eating the frog' analogy. It's urgent, and you probably don't want to do it, so you should therefore do it as the first thing you do that day.
These are tasks that should be completed soon.
These are the not-so-important tasks that can be completed at a later date, even though others may be asking you to place these at the top of your list (don't – instead, you need to prioritise and execute in the correct order, not fiddle on smaller tasks while Rome burns, so to speak).
So it bears repeating. Rather than spending your time on a series of small tasks that add little value to your business, instead, look for the tasks that will have the most impact on your business and complete these first.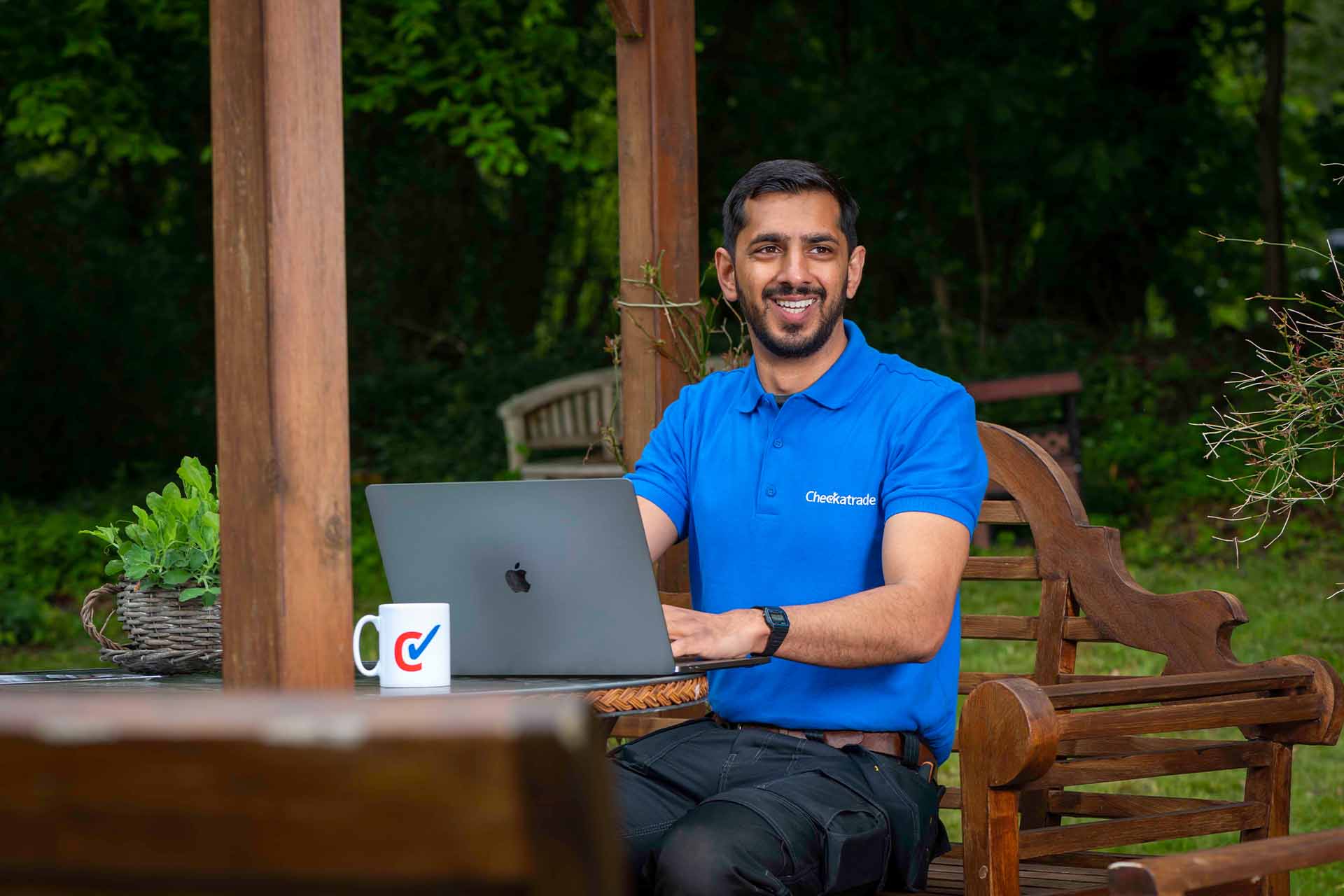 Be realistic
It's great to be ambitious, but when it comes to churning through your to-do list, it's important to be realistic. Setting unrealistic expectations for how quickly you can complete tasks will leave you feeling demoralised when you don't manage to get it all done.
You should:
Break larger tasks down into smaller chunks and consider how long each part will take to complete.
Review how long tasks took by using your task management tool, so you can plan your time with greater accuracy in the future.
Build flexibility into your schedule. You need to allow for some flex in your schedule for unexpected events or changes, for example, if your materials are delayed from the supplier or a client requires a tweak to the plans.
Stay focused
It's easy to get drawn into other tasks or quickly respond to an email here and there, but you'll be much more efficient if you set time aside for a specific task and focus on that rather than multitasking.
To avoid getting distracted by your phone, emails, and messages, turn your notifications off while you're focusing on a specific task.
You may also find you're more productive if you check your messages at certain times of the day, for example, before you start work, at lunchtime, and again at the end of your work day.
Learn how to delegate
When you run your own business, it can be hard to give control of certain tasks to other people. But you can't do it all.
Delegate tasks to members of your team to make you more productive.
If you work on your own, consider outsourcing certain tasks to specialists, such as all your bookkeeping work.
Checkatrade members receive many benefits to help increase productivity, efficiency, and organisation.
A directory listing in the #1 trade directory. While you're working hard getting your business off the ground, use our established directory to help give you greater visibility with people looking for your services.
Free marketing materials. Checkatrade is the tick people trust: 8 out of 10 people would choose a trade endorsed by Checkatrade compared to one that isn't endorsed*. Once you've passed our checks, align your new business with our trusted reputation to gain instant credibility.
Free apps and resources. Every member has access to our app where you can manage your directory listing on the go. You also get a free finance app to help with invoicing and scheduling jobs, and plenty of free resources, such as useful templates to help you be more efficient.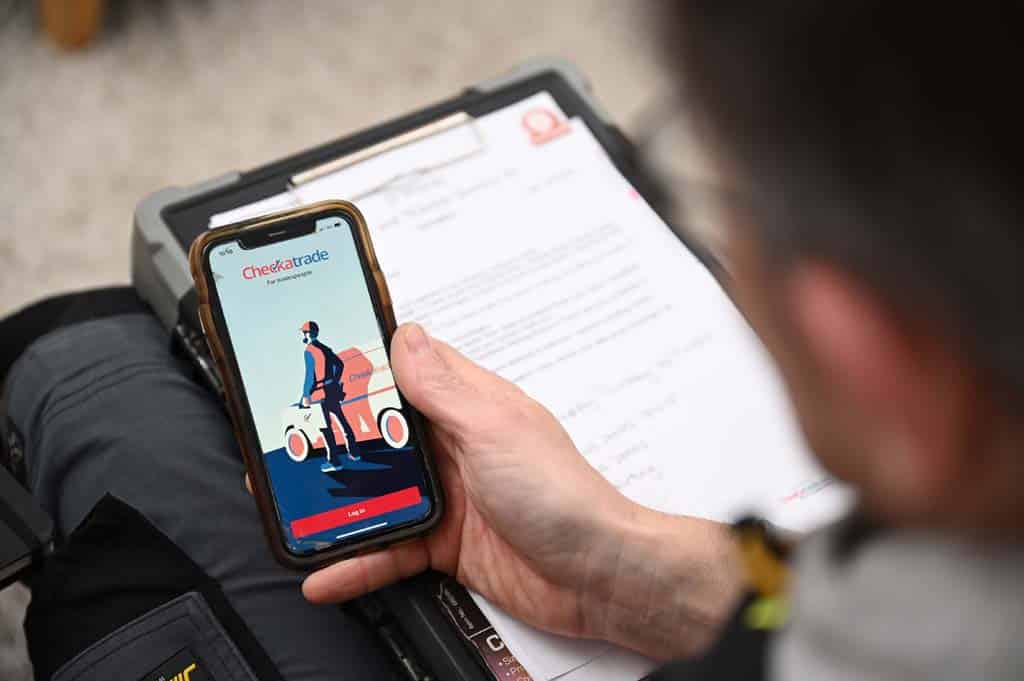 FAQs
What digital apps and software are out there that can help you get more organised?
If you're rammed with work, try using a tool like Trello that allows you to organise and move around all your jobs as you complete them. Similarly, try using an app like todoist, which lets you put all your thoughts down as you have them on a list on your phone or laptop and then tick them off as you complete them.
How can you avoid burnout?
You can't do everything. So put the best people you can get to help you in the best positions that suit their skillsets so as a team, you can push your way through all your tasks.
Is there a knack to prioritising?
Yes. Start with the most pressing tasks first, then work your way down the list in order of genuine priority.
Claims are sourced from a survey conducted by Deep Blue Thinking on a nationally representative UK sample in November 2021.
Checkatrade members can manage their work with the Checkatrade app
Want to know more?
Get started