Your guide to recruiting HVAC technicians
Need to hire HVAC technicians? Demand for these workers is high, so you'll need to do your best to attract the right applicants to your business.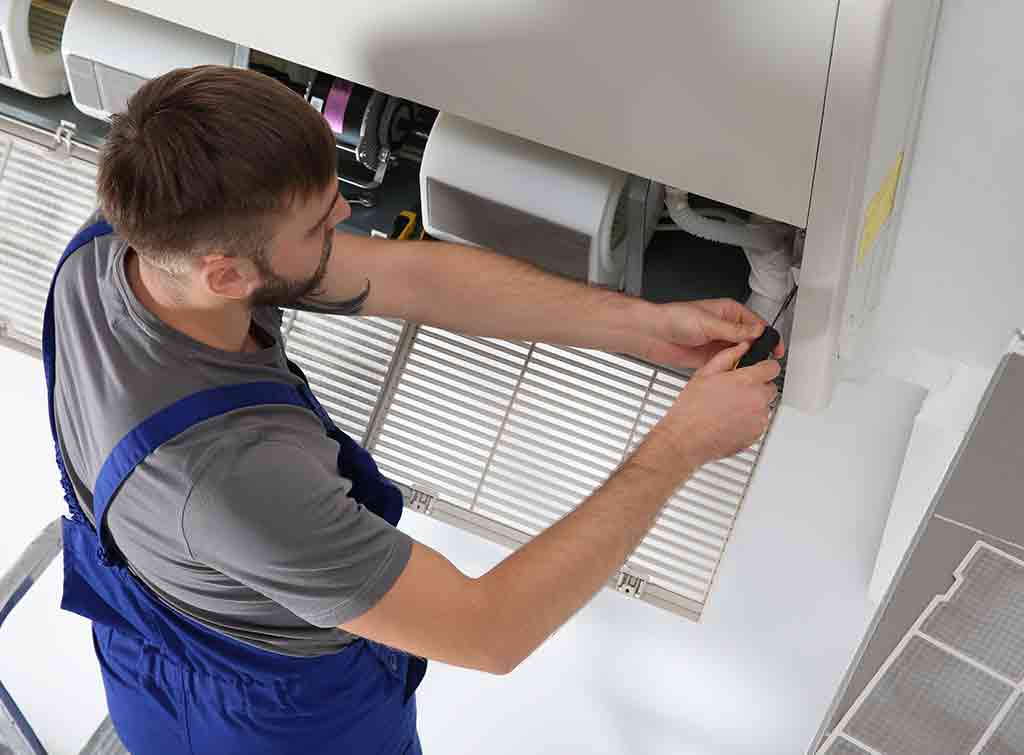 If you offer HVAC services, the chances are you look to recruit HVAC technicians from time to time. Demand for these workers is high – in fact, the Bureau of Labor Statistics projects that the jobs in this sector will grow by 4% by 2029!
That means when you're recruiting HVAC technicians, you'll need to think carefully about how to attract high-quality applicants.
Here, we'll share some tips for recruiting HVAC specialists that are the right fit for your brand.
Why is it important to recruit a HVAC engineer who's the right fit for your business?
Whether you're an established company or you've recently started a heating and ventilation business, expanding your workforce will help you to capture more leads and generate more revenue. That way, your company can grow.
But when you're recruiting a HVAC engineer, you don't just want to get anyone in. Instead, you'll need someone who fits your company culture and who's going to share your values and work ethic – here's why.
Customer satisfaction. You'll need to recruit a HVAC engineer who's capable of delivering excellent service to your customers.
Company reputation. Your employees represent your business to your customers, so hiring the right person is important for maintaining your reputation.
Retention. You need to hire someone who's going to be happy in the role – that way, they'll hopefully stay a long time, preventing you from having to recruit HVAC technicians again anytime soon.
Tips for recruiting a HVAC specialist
So, now we've covered the importance of recruiting the right HVAC specialist, let's take a look at some top tips that can help you get there.
1. Perfect your job ad
First things first, you'll need to focus on making your job ad stand out in all the right ways. It's important to remember that the goal of your job ad is to convince job seekers to apply for your role – so, make sure it doesn't come across as an inflexible list of demands.
Keep your job ad brief and be fair and reasonable about the level of qualifications and experience you expect applicants to have. As much as possible, it's also best to make it quick and easy to apply – this way, you'll encourage more applications and avoid putting someone off applying who could be perfect for the job.
Most importantly, make sure that you focus on why someone should apply for the role – what can you bring to the table? This might mean talking about your company culture, employee benefits and career progression opportunities. Remember, recruiting is a two-way process! Which brings us onto…
2. Work on your company culture
If you're struggling to think of reasons why a job seeker should apply for a role with your company over somebody else's, the chances are you need to hone in on your company culture.
Ask yourself what your company's mission is and how you set yourself apart from the competition. Most importantly, consider your values and how you practise them – do you set goals as a team? Do you celebrate when you reach important milestones, and what does this look like?
You'll have a company culture already, even if you don't yet realise it – by taking the time to think about what it is, you can make small tweaks to improve it and give your company a strong selling point. If you're stuck, just ask your current employees what they love about working for your business – this is always a great starting point!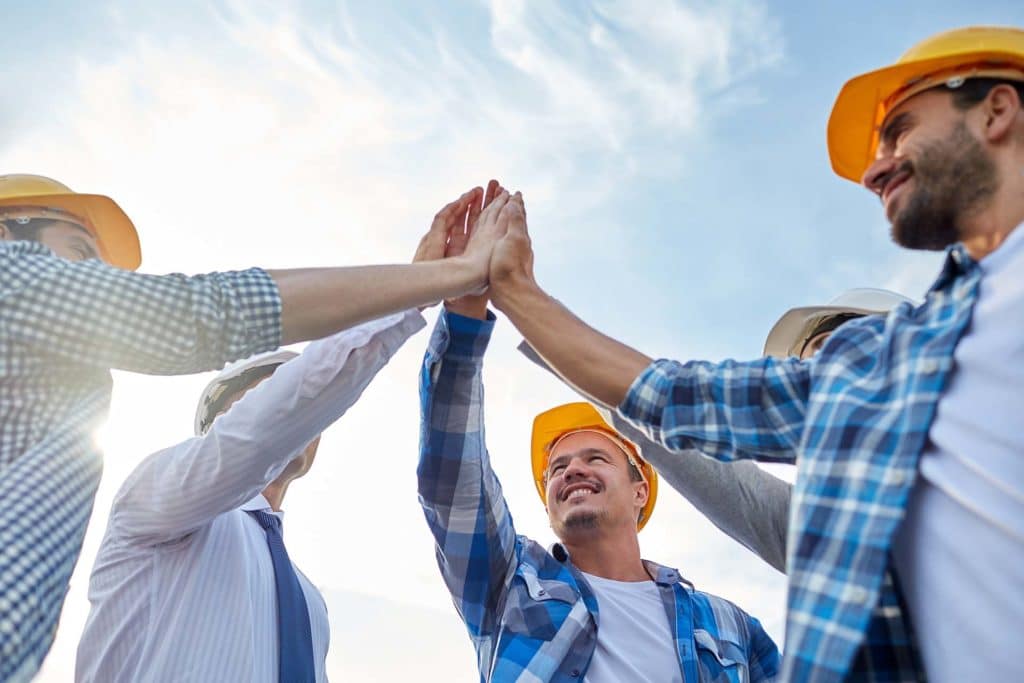 3. Knuckle down on marketing
You're probably well aware of the importance of marketing your trade business to potential customers. But don't forget how useful marketing can be when it comes to attracting top talent as well.
Focus on showing the world why your company is a great place to work – what makes it stand out? You can share content that demonstrates this on social media, whether it's naming an 'employee of the month' or just showing fun moments of what your team is up to.
You should also keep your website updated as this is likely the first place potential applicants will go to learn more about your business. Having an up-to-date 'about us' section is a must and it's a great idea to build a 'careers' section too.
4. Spread the word far and wide
Once you're ready to post your job ad, make sure you share it as widely as possible.
That means using lots of different platforms, like LinkedIn, Indeed, Glassdoor and more – as well as print. Consider where your potential applicants are likely to be and where they might see your job ad.
If you're open to training somebody from the ground up, you could even reach out to community colleges and schools.
Read our dedicated blog to learn more about air conditioning engineer training and apprenticeships.
5. Ask for recommendations
If you're an established business, the chances are you've built up a good professional network. Now's the time to use it!
Reach out to your contacts and ask them if they know any HVAC technicians who might be interested in applying for a role with your company. The benefit here is that your contacts will have an idea of the kind of candidate who might fit well within your team and culture. Plus, they're unlikely to recommend anybody that wouldn't be capable of performing well.
You can also encourage your current employees to recommend people. A great way of doing this is to create a reward system – for instance, if you end up hiring someone who has been put forward by an existing member of your team, you could give that team member a cash bonus to say thank you.
6. Create great perks
Finally, think about what perks your company can offer to make the job more enticing. This can include benefits like health insurance, life insurance and a decent number of holiday days.
However, you should also think outside the box and consider what a jobseeker might be looking for from a potential employer. For instance, could you offer bonuses for hitting targets? Yearly pay reviews? On-the-job training?
Many HVAC employers expect their employees to run on-call, work weekends and work around the clock. If you can give your employees a better work-life balance, this would be a valuable perk that could help you to attract top applicants.
HVAC technician salary UK
Of course, one major way of attracting top talent to your company will be through the salary you can offer.
The average HVAC technician salary in the UK is £37,197 per year, according to Indeed. However, this does vary depending on location. In London, for example, the average is £42,461 per year.
Another variant is the level of expertise a candidate has. For instance, a candidate with just a year of experience won't be able to perform complex repairs or installation tasks, so their salary will be quite a bit lower than candidates with five or even ten years of experience.
When you're recruiting HVAC technicians, make sure that you're able to provide a competitive salary. Without this, you're unlikely to attract the right candidates for the job.
That doesn't always mean you can't recruit somebody if your purse strings are tight – instead, it's all about making sure the salary you can offer matches up to the experience of the candidate you're looking for. For instance, if you have only a small budget, you might be better off hiring an inexperienced HVAC technician and training them on the job.
Things to consider when hiring HVAC technicians
Hopefully, by following the steps above, you'll have a ton of high-quality applications for your HVAC specialist role. But how do you know which applicant is the right fit?
Make sure to consider:
Experience
Do you need an experienced HVAC technician? Or could you hire an apprentice and offer on-the-job training?
Company culture
Does the candidate fit in with your company culture? Look for those with similar values and work ethics.
Aspirations
What are the candidate's career goals and aspirations? Can you help them to achieve them? If you can, this means they're more likely to stay with your company longer, avoiding you from having to recruit a HVAC engineer again anytime soon.
Strengths and weaknesses
Everyone has weaknesses and you can't expect candidates to be good at everything. Remember that you hire teams, not just individuals. So, consider whether candidates can complement the skills of current employees and fill in gaps in your team's skillset.
FAQs
How much do HVAC techs make in the UK?
HVAC techs in the UK earn an average salary of £37,197 per year.
Are HVAC techs in high demand?
Yes, there's a steady demand for HVAC technicians. The Bureau of Labor Statistics predicts that jobs in this sector will grow by 4% by 2029.
Is HVAC a good career in the UK?
Yes, becoming an HVAC specialist is a good career in the UK. It's skilled work that pays well and offers good opportunities for career profession as you become more experienced. It's also a varied job that allows you to spend time travelling around your area.
How do I become an HVAC technician UK?
You can train to become an HVAC technician through apprenticeship programmes, allowing you to shadow a HVAC specialist to learn the ropes. Alternatively, you could learn about HVAC systems through a college course. For instance, you could do a diploma in building services engineering or one in installing and maintaining refrigeration systems.