Win more work with our guarantee
Just being a Checkatrade member increases your chances of winning jobs. And now we've increased your chances even more with the Checkatrade guarantee*.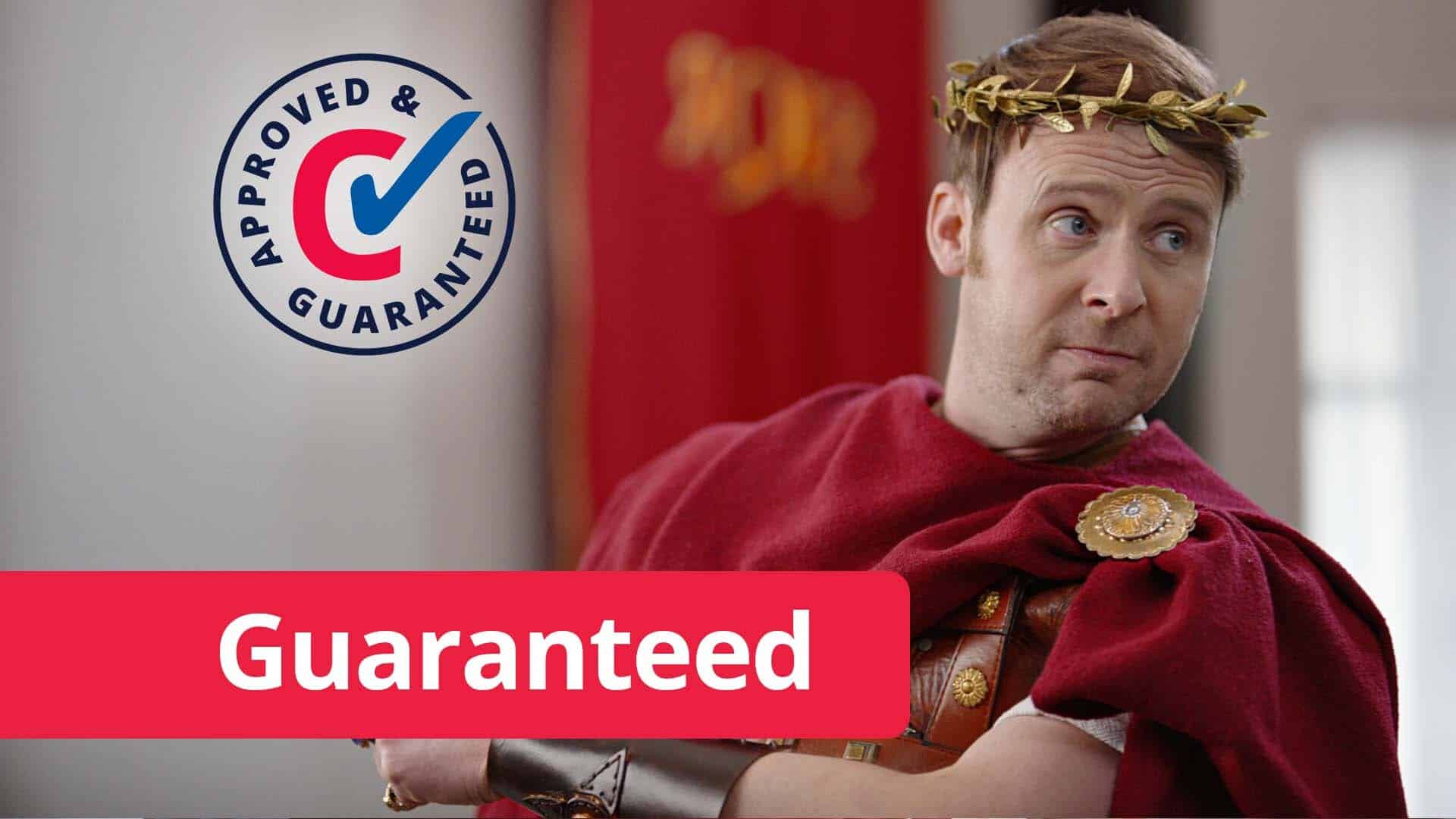 6 out of 10 people are more likely to hire a Checkatrade tradesperson if they offer our guarantee**.
Offering the Checkatrade guarantee increases your chance of winning work with us*.
It's a no-brainer – put the odds in your favour to win work by making a song and dance about being guaranteed by us!
Already an approved member of ours? Brilliant, you can start winning more work, well, now. Shout about it on your socials and your Checkatrade profile.
What is the Checkatrade guarantee?
The guarantee is a backup. We'd always expect you to try to make things right first, but if you can't we'd step in to help make things right for your customer* (Eligibility criteria and T&Cs apply).
Each job is guaranteed by £1,000 for up to 12 months*.
What does the guarantee cover?
Our guarantee gives homeowners up to £1,000 of cover*, and it won't cost you or them a penny. There are no excess or hidden charges (Eligibility criteria and T&Cs apply).
Work that is seen as 'sub-standard' or 'doesn't meet industry regulations' will be eligible for this guarantee. We always send out a surveyor to check if there's any truth in your customer's complaint.
Do I have to pay extra as a member to be a guaranteed member?
Nope. Being a Checkatrade member alone is enough.
What does the customer have to do to make the claim?
They will need to follow 3 steps.
First, they need to contact you as their tradesperson to explain why they're not happy. They will then give you a deadline (usually 7 days) to sort the issue.
If you do not resolve the issue, then the customer will move on to the second step. They will leave you a negative review on our website.
Finally, they will then complete a claim form. It is at this point we will then start the process and speak with you about the issue before preparing a surveyor to come out and review the work.
To find out more, read the guarantee T&Cs.
Tradespeople so good we guarantee their work for a year*
Now's the perfect time to join as a Checkatrade member. We've launched our biggest ever TV and radio ads recently. Caesar is back and we mention the guarantee in the ads. A lot.
So when you say to a potential customer, "I'm a guaranteed tradesperson with Checkatrade," they'll know exactly what you're talking about!
The Checkatrade TV ad
Got what it takes to be a guaranteed tradesperson*?
Come and join us!
There's just one catch – you'll need to pass our checks first.
The tick that means you're guaranteed
Offering the Checkatrade guarantee increases your chance of getting work with us**
Try pass our checks
* The guarantee covers your job for 12 months for claims up to £1,000. Eligibility criteria and T&Cs apply.
** Claims are sourced from a survey conducted by Deep Blue Thinking on a nationally representative UK sample in November 2021.