How to sell your van – essential advice on selling a van privately
Selling privately is the best method for getting the best price for your van. It might take longer to find a buyer, who is willing to pay your asking price, but invest some time and effort and you'll net up to 15 per cent more than a trade-in. Dan Powell of Honest John Vans explains…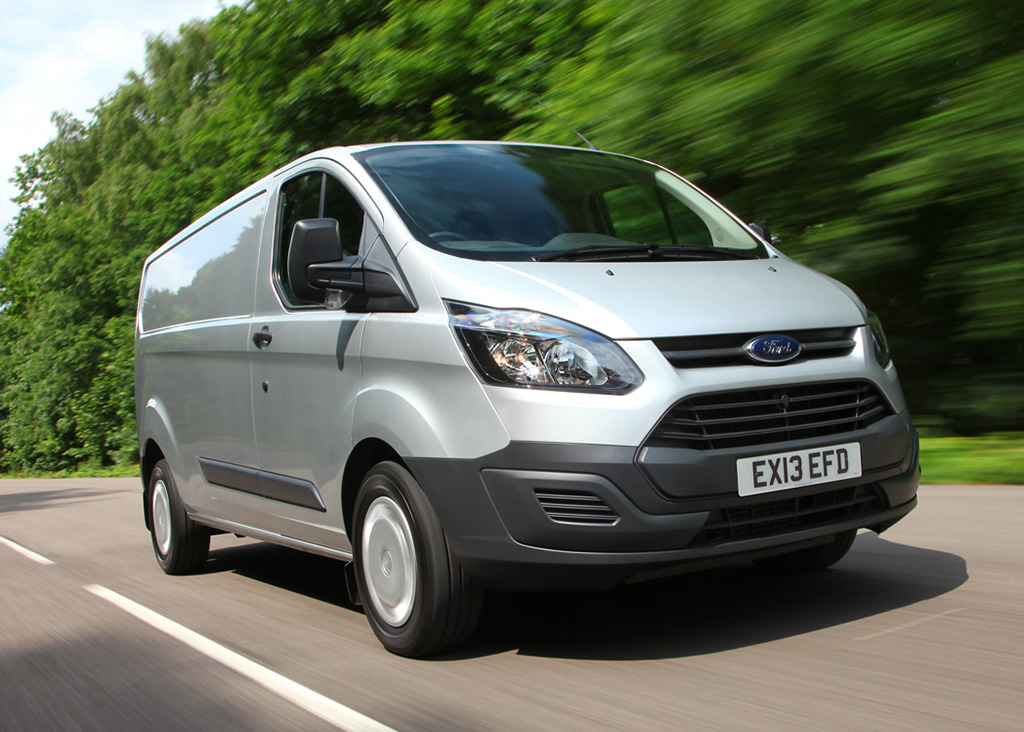 Selling privately is the best method for getting the best price for your van. It might take longer to find a buyer, who is willing to pay your asking price, but invest some time and effort and you'll net up to 15 per cent more than a trade-in. Dan Powell of Honest John Vans explains how to sell a van privately and boost its value in the process.
How much is my van worth?
Before you do anything, sit down and work out how much your van is worth. Be sure to note any additional extras it may have – tow bar, interior racking, additional security – as this will make it more valuable and easier to sell.
Next, search for vans for sale that are similar in spec, and price yours accordingly. Specialist free van pricing tools, like Honest Used Van Prices or Price Any Van, provide a guideline that'll give you a general feel for the value. Remember, the best-conditioned vans will command the most, while scruffy examples with little or no history will sit at the lower end of the price scale.
How do I prepare my van for sale and boost its value?
Consider paying for any small repairs that may have been on your 'to-do' list for some time – body scuffs and such like – as this will help boost the price. And if the MoT has less than six months left, renew it as this will make your van more desirable. The same goes for essential servicing: a smooth-running van that turns over the first time will be a lot more attractive than one that takes a few attempts to start. Put all of the van's paperwork in a plastic folder, which should contain the V5C (logbook), vehicle manual, service history, MOT certificate and receipts for recent repair work. Ensure all of the documents are chronological order, so it's easy for a potential buyer to see how well you've cared for the van.
Do I have to pay to advertise my van for sale?
In some cases, yes, but small businesses and sole traders are increasingly using social media, like Twitter and Facebook, to advertise their vans for sale. Online trade forums are also becoming increasingly popular sale platforms, allowing potential buyers to ask questions before arranging a viewing and test drive. If you work on a large building site, then it might also be worth putting an old fashioned 'For Sale' sign in the window. Be sure to include your phone number and key details about the van's MOT, mileage and service history.
Grow your business
Join Checkatrade today
Can I use eBay to sell my van?
With over 30,000 listings for vans and pick-ups, eBay is a great place to sell commercial vehicles. Potential buyers can submit their best offer, which you can consider before deciding to accept, reject, or counter. It's worth noting that eBay makes most of its money by taking a slice of your final selling price rather than demanding a large fee upfront. As a seller, eBay insists that you have a Paypal account and that you offer these as a means of payment for your vehicle. Paypal will take 3.4 per cent of the amount paid as a commission.
How can I sell my van quickly?
Even a cheap van should be given a good clean before it's advertised and as a rule, the more expensive the van, the more money you should spend on it before the sale. When it comes to taking photos, for the advert, ensure you have a clear shot of the front three-quarters of the van, along with pictures of the front, side, rear and interior.
Keep the wording of the advert honest and straightforward. Avoid technical phrases or terms that buyers will not understand and if you know your van's payload limit, include it, along with the braked towing capacity (if it has a tow bar) – these will be listed in the vehicle manual and/or on a plate on the van.
Almost all used van buyers will attempt some form of negotiation on the price, do not be offended if someone tries to haggle, but never lose sight of the fact that the van is yours and you are under no obligation to sell for anything below your asking price.