How to write terms and conditions for your small business
Having clearly defined terms and conditions is incredibly important for your business. It will help to make sure both you and your customers are aware of your rights and obligations and encourages a smooth and efficient transaction. Get started now with our guide to terms and conditions for your small business.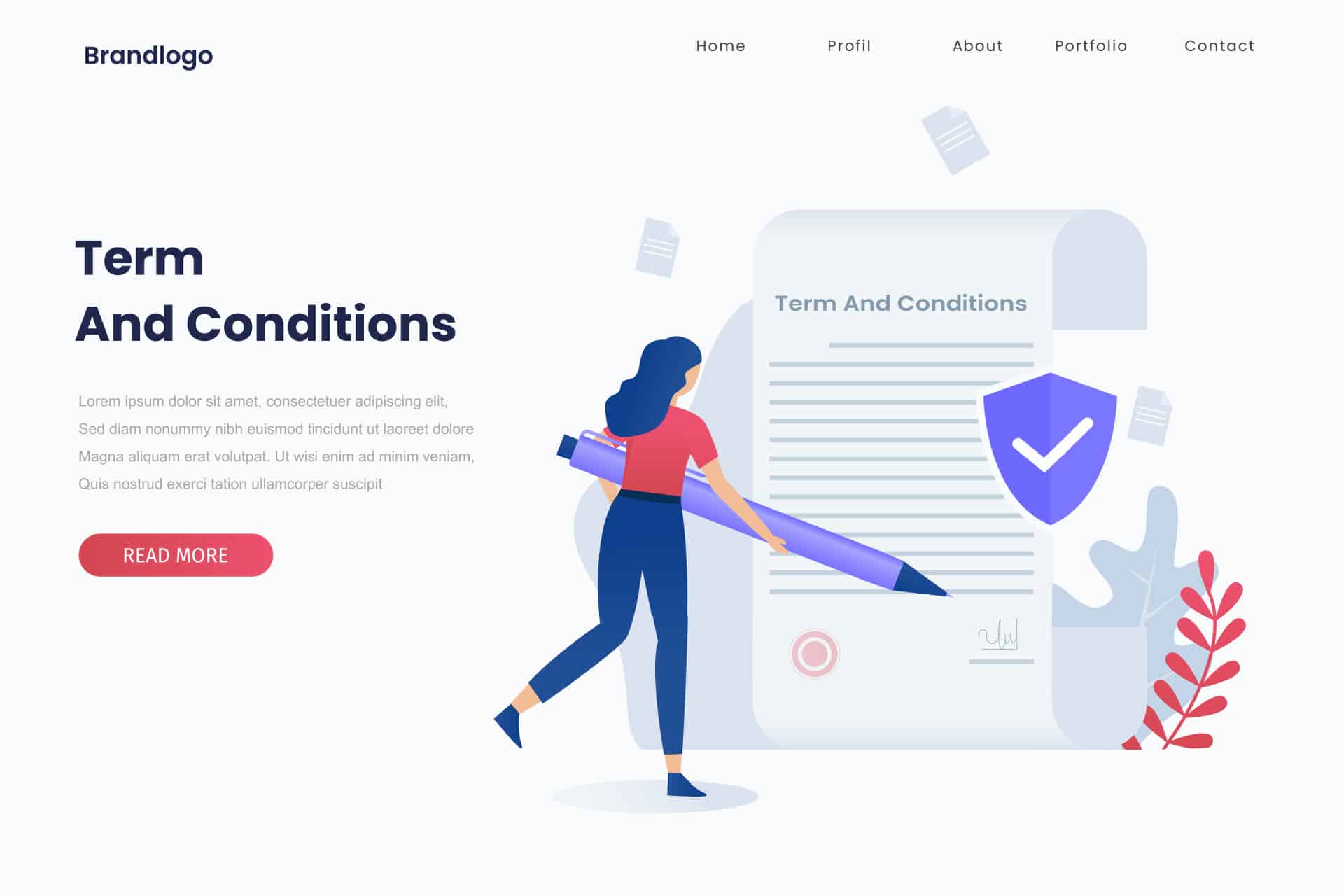 Why should you put in place a contract with your customer?
There are lots of different ways you can enter into a contract with your customer. You will often hear terms like T&Cs, scope and/or statement of works; contract; terms of business; and quote.
Whatever you call it, you should put in place a written agreement which sets out the terms under which you provide work to your customers.
It gives your customers faith in your professional approach.
It gives you and your customers peace of mind that you have something in writing to fall back on if needed.
It provides certainty and helps to reduce disputes and litigation.
If you want a signature from both parties to show agreement, you can put the document online and request digital signatures.
How is the contract formed?
Often, the way trades contract with their customer is by issuing a quote which refers to a set of standard terms of business (potentially on the website) or on the back of the quote. That way, the only thing that changes each time are the detailed elements in the quote – the what, how, when and for how much.
If you choose this contracting method, you must make your quote as detailed as possible. Set out what services you will provide, and importantly what services you will not provide and what you need from the customer to provide your services. If you do this, not only will you put yourself in a better position if things go wrong, there will be less room for confusion that could lead to issues in the first place.
What terms and conditions are needed for small businesses?
If you're looking for how to write terms for your contract, take a look at this handy checklist for what you may wish to include.
This information should only be used as a guide and does not comprise legal advice. It is not intended to be comprehensive for every type of work you may undertake.
Your trade association, if any, may have standard contract terms, and if you want to use these as your terms, you need to make sure that you can do this and that your customer fully understands what you are proposing.
1. Definitions and interpretation
In this section, list and define the key terms you'll refer to within the terms and conditions. For example, 'Contractor', 'Client', 'Estimate', 'Contract', 'Quotation', 'Deposit', 'We/Us/Our' etc.
If you are undertaking work for a business, it may be that your customer has its own purchase terms, which it expects you to adhere to. Be wary as to whose terms will apply.
2. Information about you and your customer
Here you'll include all the pertinent information about your company.
Your registered name.
Your trading name (if different from your registered name).
The type of business you run, e.g. sole trader, a limited company, or a partnership.
Your registered address and company number if a limited company (if applicable).
Your VAT number (if applicable).
Any bodies your business is regulated by.
Any trade associations your company is a member of.
Make sure you have a section to complete in your contract for your customer's full details,
Full names and addresses of individuals or a partnership.
Registered name, office, and company number if a limited company.
The customer's VAT number (if applicable).
Registered office and/or place of business.
3. The contract
The terms and conditions form the basis of the contract between you and your client. In other words, the contractual obligations of both parties. You may wish to provide in your terms that changes to the contract must be in writing; changes in discussions can lead to confusion unless you confirm what you have agreed as soon as you can and make sure your customer agrees.
4. Description of the service to be provided and what you are not providing
Include a clear description of the services you've agreed to provide. This should match the service you've agreed to with your customer. Make sure that your contract lists anything which you are not agreeing to undertake as part of your work. You might want to also list things you need from your customer in order to provide the work and a list of assumptions you have made in order to provide your quote of costs and timescales.
5. Providing the services
Explain how services will be provided, where the work will be carried out, the start date of the project, the proposed end date, or the duration of the project. Reference the clause' Events outside of our control' to cover you if something were to happen to delay the project that is beyond your control (see below in clause 9).
6. Price and payment
Refer to the price quoted for the services you are to provide and how long that quote is valid for:
State whether prices include VAT or not.
Include the method of payment.
Material costs should be in your quote, not your business terms.
Do you require a deposit before work commences? If so, how much of the project total does this represent (%), and when should it be paid? Note: It is recommended to provide a dated receipt and appropriate accompanying documentation to your customer after any deposit payments have been made.
Do you agree to a retention? If so, say how much and when you are to be paid.
Explain what will happen if payment is not made by the due date; for example, what rate of interest would you charge?
Read our post on how to prepare an invoice: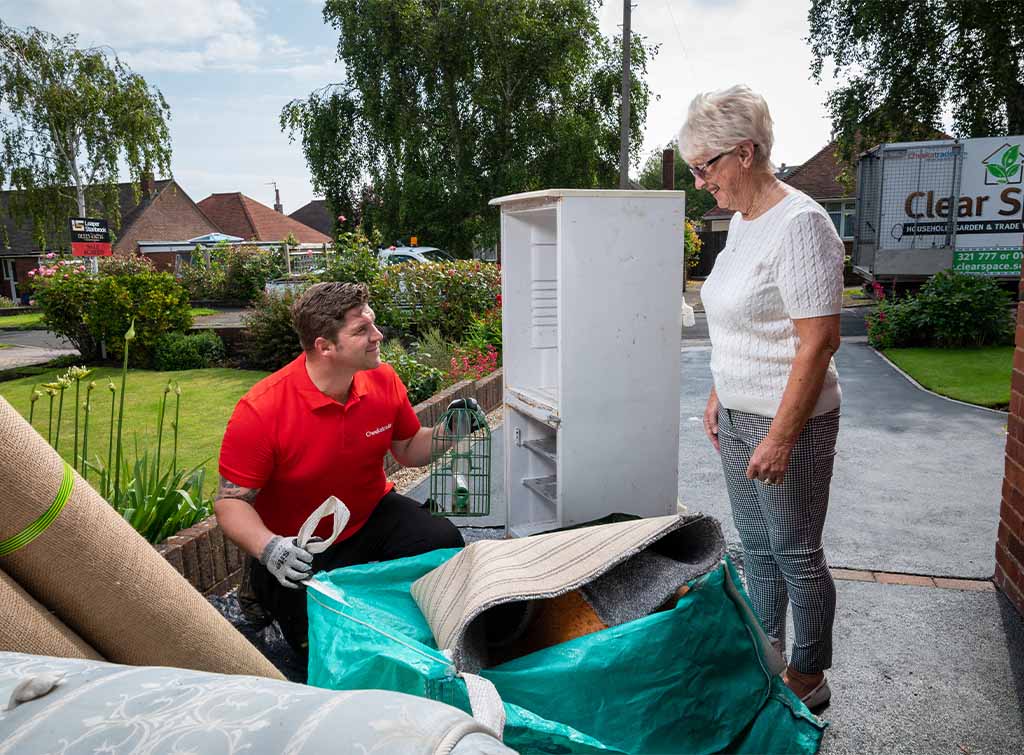 7. Problems with the services and your legal rights
Use this section to explain what the customer should do in the event there is a problem with the work you've done.
You may wish to provide that you have the right to try to remedy any substandard work.
Outline who they should contact and who would be liable for the cost of any remedial work. You can also reference the Citizens Advice Bureau and Trading Standards.
8. Your liability
This section outlines where your liabilities lie, i.e. what you're responsible for regarding loss or damages to your customer, their property and/or to a third party.
Your terms may seek to exclude your liability in certain circumstances. Any exclusion has to be clear and easily understood. If it is important to you, you may wish to mention it to the customer when discussing the contract and make a note that you have done so.
Outline who is responsible for any insurance and how much insurance cover you hold if you are to insure the works. Be clear at what stage this responsibility changes, e.g. on completion of a building project, a contractor would normally cease to carry the insurance responsibility.
9. Events outside of our control (Force Majeure)
'Events outside of your control' includes any act that is beyond your reasonable control. For example, if industrial action by a third party impacts your supply chain, it could delay your project.
Include information to explain what you will do should this happen and the customer's right to cancel the project.
10. Cancellation/termination
Clearly state any cooling-off period/cancellation period in which your customer can cancel the contract without liability to you and how this cancellation should be communicated to you. For example, do you require notice in writing? It may be helpful to say that when this period expires, the customer is responsible for all or a part (be clear) of the cost of the works.
You may also wish to provide in your terms what happens, e.g. if your customer doesn't pay you on time and when you can terminate the contract, and what happens next.
11. Communication and contact details
Outline how you would like the customer to contact you with any questions, for example, by phone or email.
Specify if there are occasions when written contact is essential, e.g. cancellation/termination.
Include your postal address in this section.
12. Complaints and feedback
Use this section to outline your complaints and feedback procedure. Include who they should contact and how that contact can be made. Include options for email or postal correspondence.
13. How we use your personal information (data protection)
Explain how you intend to protect your customer's personal information as per UK data protection laws.
Terms of business template
Even though your terms of business template will have changeable elements, for example, the cost and timescale for each customer, the rest of the document must be stable.
This blog post should only be used as a guide to help prepare your terms of business template. We recommend you use a specialist solicitor to draft a formal document for your business and perhaps to review important contracts which you might want to enter into, particularly if your business is at risk if things go wrong.
*Claims are sourced from a survey conducted by Deep Blue Thinking on a nationally representative UK sample in November 2021.