How joiners can benefit from joining the British Woodworking Federation
Covering the whole of the woodworking sector, the British Woodworking Federation includes a range of businesses and joineries. The BWF aims to improve standards across the whole of the UK woodworking industry. Read on to see how it could help you.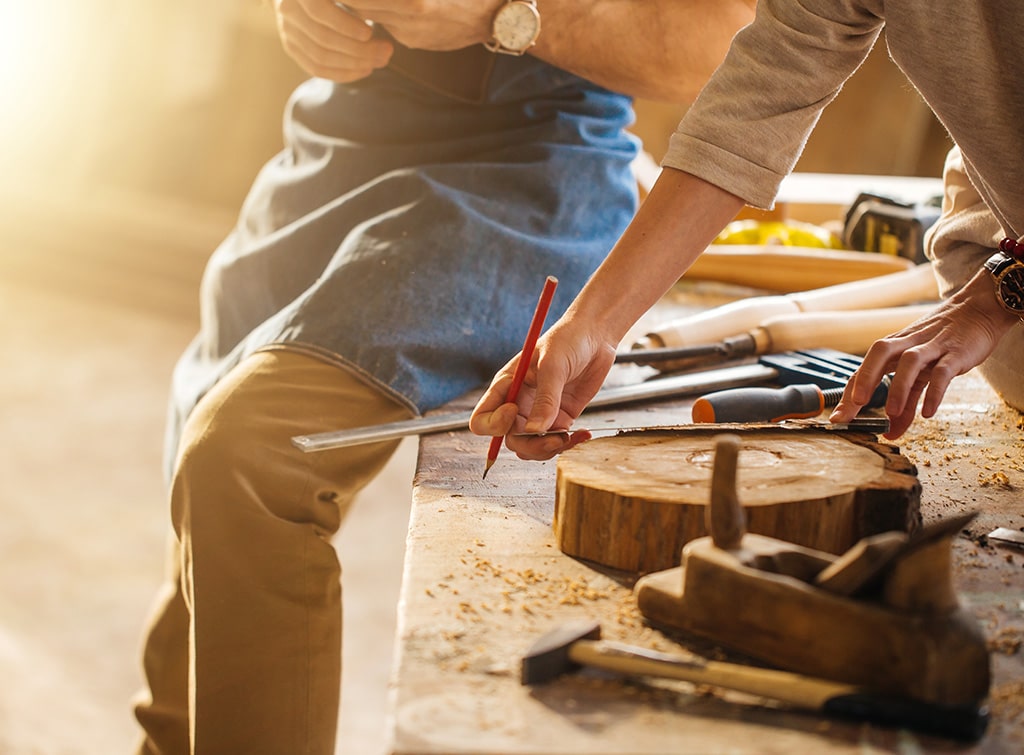 When homeowners take people into their house to carry out work, it is an act of trust. People want to know that when they take on a joiner or carpenter, they'll get work to a high standard.
At Checkatrade we want to work with only the very best tradespeople, which is why our vision is aligned with the various trade associations. Getting your business registered with the British Woodworking Federation (BWF) says to people that they can rely on the quality of your work.
With around 300,000 searches for joinery jobs on the Checkatrade site last year*, woodworking is a sizeable industry. The potential for more and more work is a great reason why you might start a joinery business.
Becoming a member with both Checkatrade and the BWF will help find more work and enjoy the status provided by joining the right trade association.
Get more work for your woodworking business
People are looking for jobs like yours
Tell me more
What is the British Woodworking Federation?
Covering across the woodworking and joinery industry, the British Woodworking Federation (BWF) was formed in 1976 through a merger of the British Woodwork Manufacturers Association and the Joinery and Timber Construction Association.
There is an eight point Code of Conduct that BWF members need to adhere to. Tradespeople looking to join will be assessed on:
Customer care and complaints procedures
Technical expertise
Environmental impact
Sustainability
Financial status
Insurance
Contractual clarity
Compliance with relevant legislation
The aim of the British Woodworking Federation is both to support people in the industry and also to help set benchmarks. The small member base (currently around 600) ranges from sole traders and traditional woodworking businesses through to multi-site manufacturers.
Getting homeowners across the UK to trust trades is so important, and what we strive for at Checkatrade. We support the work of trade associations such as the British Woodworking Federation, an organisation that operates in a number of respects to improve standards.
At Checkatrade, we want to keep homeowners safe from rogue trades and enable only trusted and verified professionals. You can help build that trust with people by joining a trade association in your given industry, whether you're a carpenter or joiner.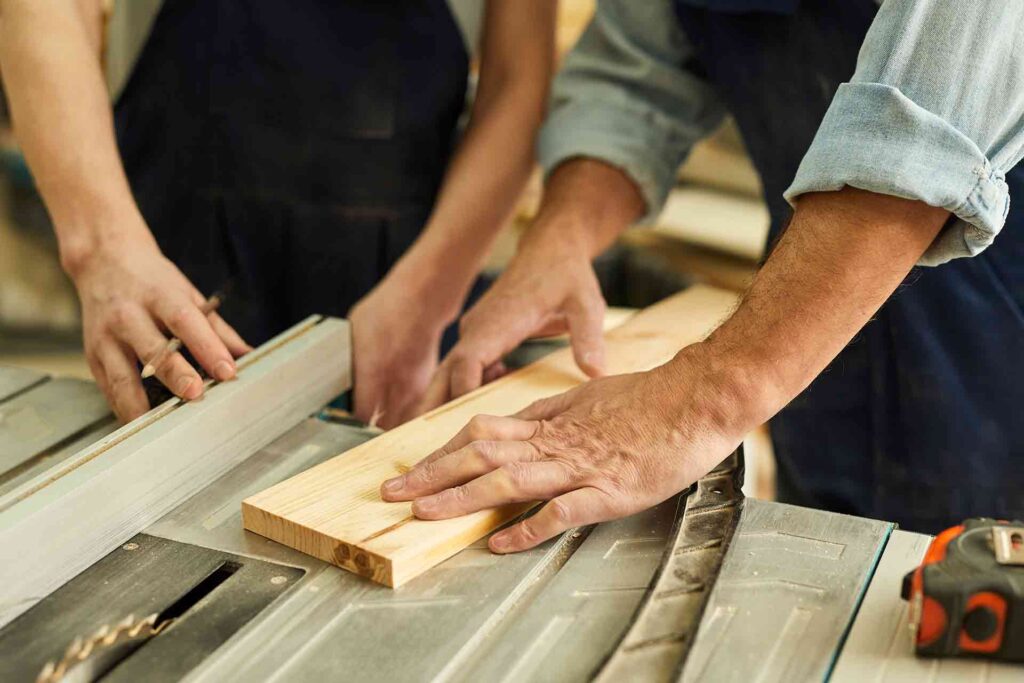 How do you become a member of the BWF?
Joinery and carpentry business owners that are interested in the British Woodworking Federation can start the application process online. There are different types of membership available dependent on the type of your business.
If you provide local carpentry and joinery services in your area, that will be one type. Then there are other options for manufacturers, workshops and suppliers that cover the woodworking sector.
Once you've submitted an online form, someone from the BWF will be in touch to discuss the eligibility of your business. People who want to apply for 'Primary Membership' need to have been trading for at least 12 months.
Show homeowners they can trust your work
Get your work guaranteed up to £1000
Become a member
How can you benefit from joining the British Woodworking Federation?
The BWF is there for a number of reasons. They provide support to members, petition government and collaborate with stakeholders across the sector.
If you become a "Primary member" of the BWF, you'll have access to:
Technical Support with a dedicated helpline
Health and Safety resources
Business support and templates
Relevant industry updates
Guidance for consumer rights and contract law
Credit checking service
Training options through approved woodworking courses
The backing of a trade association can be incredibly beneficial for trade businesses. It helps raise your credibility with homeowners and also provide access to a wider community of people across the woodworking industry.
Trade association badges can then be included on your Checkatrade member profile. That means that people know of your accreditations and associations, further showing your reliability as a quality tradesperson.
There are many reasons to become a Checkatrade member, and your customers will thank you for it.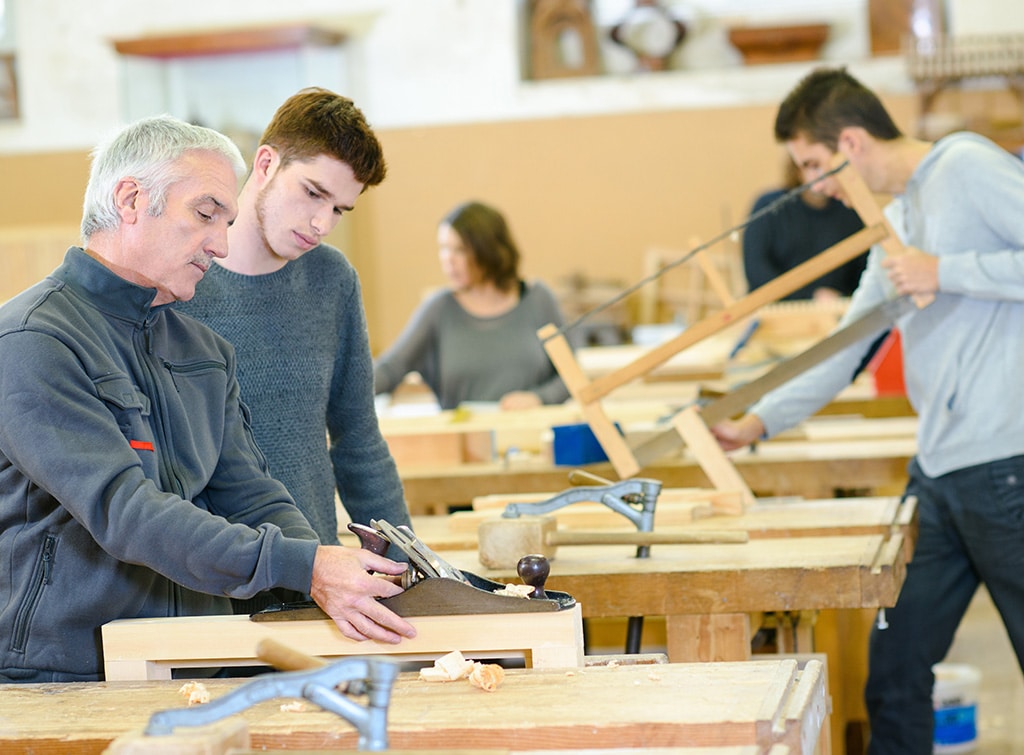 How can people find their nearest BWF joiners?
Some of the things that customers might want to check when hiring a tradesperson:
Business registered with relevant trade association such as BWF
Individual credentials that the tradesperson is bona fide
Branded work vehicle
An ID badge or certificate of accreditation
Agree exactly what will be carried out and at what price in contract form
Some may even "shop around" with a few quotes
When you become a member of the British Woodworking Federation, people will be able to find you through a dedicated search tool on their website.
Covering such a broad variety of trades, the BWF search function allows people to search for registered BWF members in their area. It helps homeowners find a tradesperson they can rely on in the correct industry.
With the backing of a trade association and Checkatrade membership, your joinery business could really benefit from a higher volume and quality of work coming through.
At Checkatrade, we ensure all of our members have the correct accreditations to carry out their field of work. A membership with a woodworking association such as BWF is another good way to be seen as a quality and trusted tradesperson whose work can be relied upon.
Get more work for your woodworking business
People are looking for jobs like yours
Tell me more
* Search data from homeowners on the www.checkatrade.com website in 2022.