How much do van wraps cost?
Van sign writing is one of the best ways to promote your business. Whilst you're on the go, your van is showing off your brand. But what's the cost to get van sign writing? Here's everything you need to know.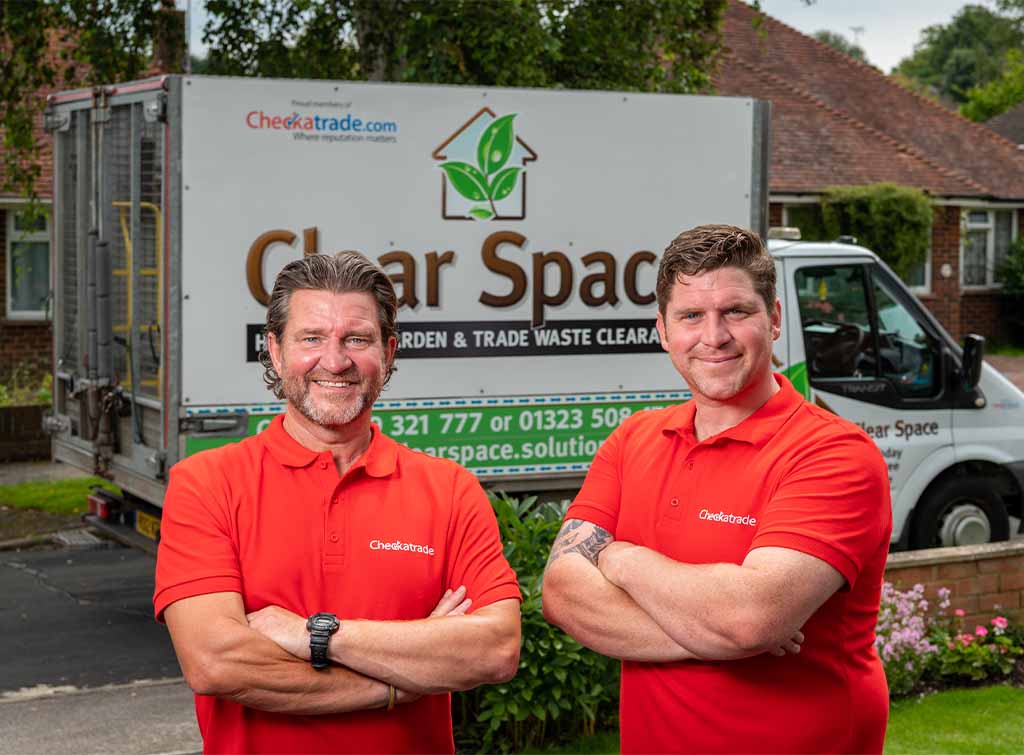 Every business needs to market its services and get its name out there. Advertising can often be associated with continued costs and varied successes, but there is one particular method that has no monthly expenditure and guarantees visibility for your business – and that's vehicle graphics.
Getting vehicle graphics is a really simple and highly effective way of promoting your services, all for a one-off investment.
Here's our price guide to turn your chosen mode of transport into a 24/7 marketing machine.
The types of vehicle graphics for you to choose from
Before jumping into the costs, there are several vehicle graphic types to choose from. All styles provide high-impact advertising with a choice of content, from logos to contact details. The common types available to you are:
Signwriting allows you to design your own custom template, which is created with vinyl lettering and shapes. The graphic is then fixed in place with adhesive for a smooth, lasting finish.
Vinyl vehicle graphics provide the most advertising coverage, using a range of images, logos and messaging. Full wraps will cover every inch of your vehicle for maximum visibility on the road. Partial applications on the other hand can be used to cover just the rear window or sides, for example.
Magnetic signs can be quickly applied and removed, plus they won't damage bodywork. Vehicle signage is often used as an affordable way to test out a template before investing in vinyl graphics. It's also useful if your vehicle isn't used solely for business purposes. The advertising can be easily removed for personal travel occasions.
How much does van signwriting cost?
Costs vary. You could pay anything from £65 +VAT right through to £3,000 +VAT for a professional to fully wrap your van.
There are three key costs involved in van signwriting: design, printing and application.
Printing and application are usually carried out by the same specialist, and most also offer a design service. You can do this yourself if you feel confident, or you can hire a third party to take care of it.
There are a number of factors that will impact your van signwriting quote:
Type of signage wanted: From professional vinyl wraps across and cut graphics, to self-applied options and temporary solutions such as magnetic signs, each type of signage comes with differing costs.
Design charges: You can try and do this yourself for free, but van signage is an area of your marketing where you really want expert support to ensure your business appears established, trustworthy and professional.
Complexity of design: Printing your logo and some contact details will cost less than a full colour printed design.
Amount of coverage: The more panels you want to cover, the more expensive your van signwriting cost will be.
As a guide, a basic logo and phone number in cut vinyl graphics on one panel will cost around £65 + VAT. For a more complex design on all four sides, expect to pay somewhere in the region of £525 + VAT. And for a professional sign writing company to fully wrap a Transit van you can expect to pay around £3,000 + VAT.
If you want something less permanent, then four magnetic signs in a basic design will set you back around £150 + VAT on average. All of these costs assume you already have a logo design that you can send to the signage company. If you don't, then you can expect to pay upwards of £50 + VAT for a basic logo design.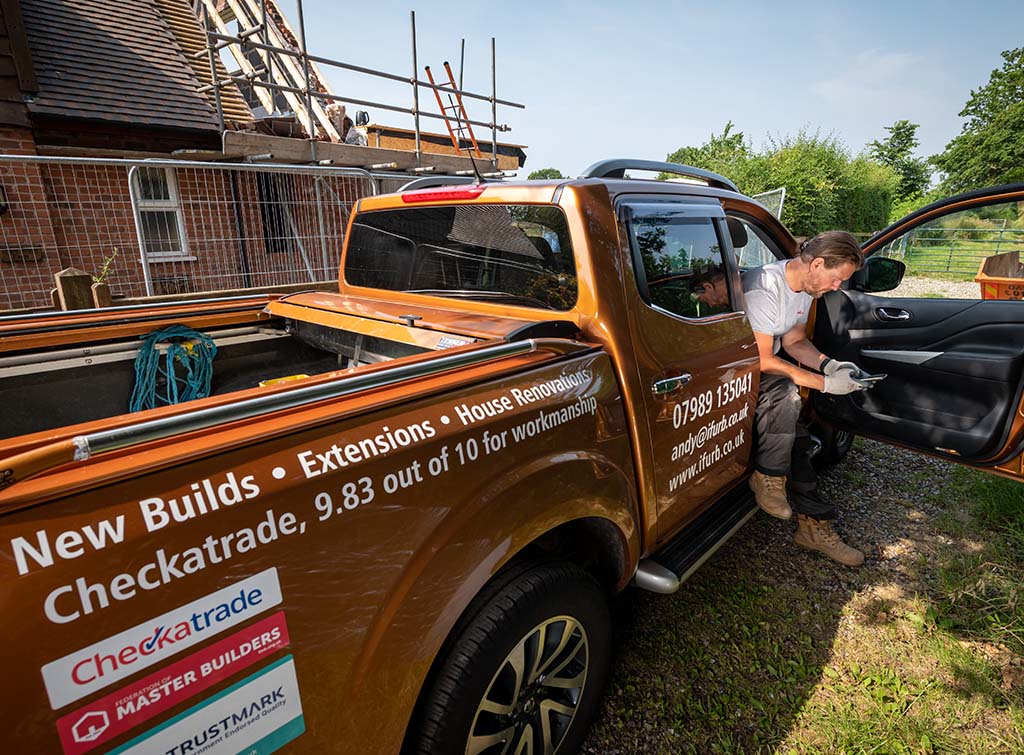 Van signwriting prices range from £150 to £350 for standard coverage, but you can also choose to customise specific parts such as bonnets, roofs, and even spoilers. Keep in mind that each part has a different amount of surface area to work with so designs can vary in price.
How much do vehicle graphic wraps cost?
As mentioned, vinyl wraps can be applied fully or partially depending on your budget. Full vehicle wraps cost anywhere between £1,000 to £2,300, while partials range from £350 to £1,000.
How much do magnetic signs cost?
A typical signs shop will charge as little as £30 for small designs, while larger sizes cost up to £100. Despite being cheaper than vinyl graphics, these can still be just as durable and vibrant.
Van signwriting tips and ideas
Get your van sign writing right and you'll promote your business and elevate your brand simply by being on the road. Get it wrong and you'll risk your reputation and putting potential customers off.
Most van signwriting companies will have examples of their work on their website, or available to view on request, but here are a few ideas from us:
Builders van sign writing ideas: Your style will depend if you're a commercial or domestic builder, but we recommend having a strong logo and contact details for both. It might be nice to incorporate house graphics if you're a domestic builder.
Electrician van sign writing ideas: One way to stand out is to have a visual representation of your industry on your van with perhaps a cable or switch graphic.
Plumbing van sign writing ideas: Include some pipework to clearly show what industry you're in, or opt for a water drop themed brand.
If you're a family business, then it's a good idea to lead with the family name.
Top tip: Checkatrade members receive Checkatrade branded van vinyls when they become a member. 8/10 people would choose a trade endorsed by Checkatrade, compared to one which isn't*, so if you add our trusted name to yours, you'll definitely stand out!
Grey van sign writing tips
Grey vans are increasingly popular with businesses that want to stand out in a world of white vans. Your main consideration here is that only white signage looks good on a grey van, as darker colours will clash and look unclear. If you're considering a grey van, then we recommend speaking to an expert on how best to showcase your van.
Pros and cons of magnetic van sign writing
Magnetic signage is a less permanent way of adding signage to your van. Here are some pros and cons:
Pros of magnetic signs
Easily removable: Ideal if you hire a van or are using a different van while yours is in the garage, simply peel off and reattach to different vehicles.
Flexible vehicle use: Great if you use your van for personal journeys as well as business, magnetic van signage allows you to drive without representing your business.
Cheaper: In most cases, magnetic van signs are considerably cheaper to buy than vinyl cut graphics or wraps.
Temporary: If you're not sure what your branding is going to be, or if you're in the middle of the branding process and need your name and contact details on your van, magnetic is the way to go.
Cons of magnetic signs
Easily removable: Magnetic signs have been known to peel off at high speeds, and someone could remove them without much difficulty.
Can appear unprofessional: While harder to tell on white vans, magnetic signs can appear temporary and 'cheap' compared to vinyl designs.
Restricted fitting: Magnetic van signs can only be applied to completely flat panels of your van, meaning you're limited to where you can put them and larger designs aren't possible.
Need regular cleaning: Unlike vinyl and wraps, magnetic signs allow water and dirt to get behind them, which can cause scratches and damage. Regular cleaning will be needed.
If you need temporary signage on your van or if you swap vans regularly to do your work, then magnetic signs are a great option.
If you're thinking more long-term, then go for a more permanent solution.
Show off your Checkatrade membership
Van vinyls are a great way of showing people that you're a proud Checkatrade member.
When you become a member, you'll receive Checkatrade vinyls that you can add to your van, so you can show off the tick that means quality work. Checkatrade is the most well-known sign of quality in the trade industry*, so it's a great way to stand out in the crowd and show potential customers why they should hire you.
Remember, Checkatrade members receive Checkatrade branded van vinyls when they become a member.
*Deep Blue Thinking 2021 Trade Perception Survey. Compared to a trade that isn't endorsed.
**Deep Blue Thinking 2021 Trade Perception Survey
FAQs
How long does signwriting take?
Most services will be able to apply a basic design in as little as two days. More complex templates however can take four or five days to complete.
How long do the graphics last?
Usually, graphics will last eight or nine years so it's a worthwhile investment.
 What should I include on my vehicle graphics?
The main things you'll want to include are:
Company name and logo
Call to action
Contact details
Accredited memberships – particularly the Checkatrade logo if you're a member.
Is van insurance cheaper with signwriting?
In most cases, having a van signwritten will make insurance cheaper. This is because businesses that have used graphics for company branding appear more professional. Therefore, insurers consider these parties more trustworthy and offer a discounted price.
 Is van sign writing worth it?
Van signwriting costs are lower than you'd be charged for graphic wraps, yet can compete quite well in terms of brand coverage. For a singular fee, you can gain 24/7 business advertisement as well as cheaper insurance. Considering these benefits, it certainly seems cost-effective.
How do you remove sign writing from a van?
On the whole, removing van signwriting is a tricky job and best left to professionals so as not to cause any damage to your vehicle. Vinyl graphics or a wrap will need to be removed using heat. Magnetic van signage is easier, as it can be removed by simply peeling the signs off.