How to start a glass glazier business
Glass and glazing trades offer an important service for both commercial businesses and homeowners, making it great industry to get into if you're thinking of starting up a new business. Some contractors specialise in large flagship builds, but most earn a profitable livelihood by offering their services to smaller builds, residential properties and other ad-hoc…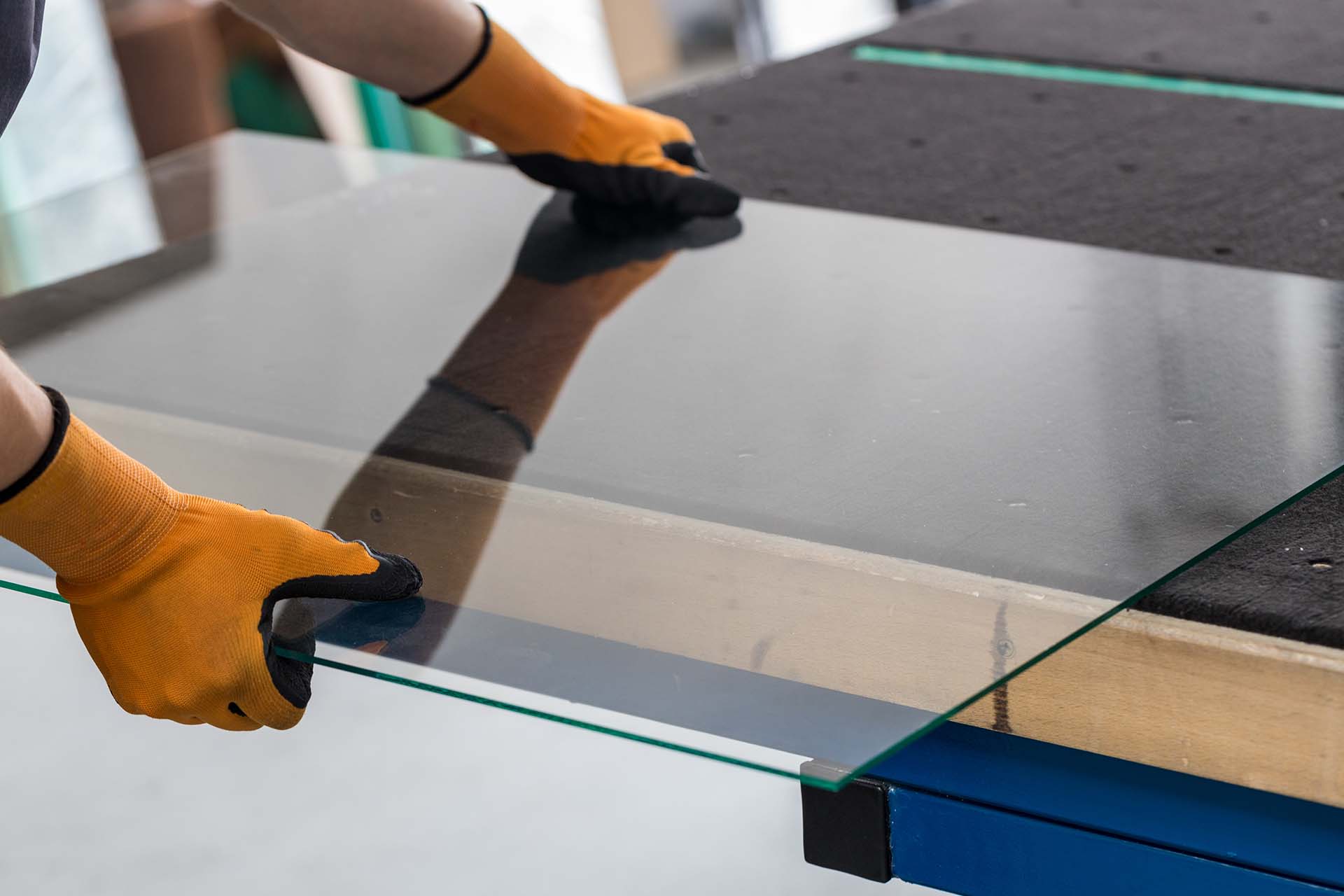 Glass and glazing trades offer an important service for both commercial businesses and homeowners, making it great industry to get into if you're thinking of starting up a new business. Some contractors specialise in large flagship builds, but most earn a profitable livelihood by offering their services to smaller builds, residential properties and other ad-hoc work.
In short, this sector offers excellent opportunities for those aspiring to go self-employed. This guide covers off everything you need to know for how to start up a glass glazing business – from the tools and skills needed, to business planning and marketing.
What does a glass glazier do?
Glass glaziers fit, install and repair the glass found in windows and doors. They work across different builds, including both commercial and residential properties, though often specialise in one area. Glaziers will usually refer to blueprints to figure out the size and shape of glass they're working with, and will cut, install and remove material where necessary.
They might also be trained in manufacturing glazed units. As a local glazier, you are paid for choosing the right replacement glass, removing any old or broken pieces, preparing frames, fitting new glass and making it watertight for customers.
How to become a glass glazier
There is no set path when setting up a glass glazier business but there are a few common routes for entering the trade. Formal qualifications aren't essential but you'll definitely need some experience before you can build up a client list.
If you're completely new to the trade, you should look into gaining on-site experience through a glazing apprenticeship such as intermediate level glazing, construction or fenestration installation. Alternatively, you could look for entry-level jobs with experienced installers and work your way up until you're comfortable going it alone.
If you already have some experience and just want to demonstrate to customers, you're competent, it's worth studying for a Level 2 NVQ certificate in glazing or looking into courses provided by recognised trade bodies like the UK Glass and Glazing Federation. You'll need to pay for this, but it will be a great way to show you're serious and follow best practice.
Skills
You'll need a mix of technical skills and some business basics to get your company off the ground. Here is a list of some of the most important skills you'll need for the glass glazing sector:
Customer service– You'll need to have strong interpersonal skills to be able to build good relationships with your clients and communicate effectively to meet their expectations
Basic maths – You'll need to be familiar with how to work out fitting size measurements as a regular part of the job
Fitness – This sector is physically demanding so you'll need to be in good health to be able to take on difficult jobs
Attention to detail – Glass glazing is all about getting it right down to the last square metre, so you'll need to be very focused and spot errors before it's too late
Skilled tradespeople get your business started
Join Checkatrade today
Tools
Measuring, cutting, removing, finishing – glaziers do all of these on a daily basis. As such, you'll need to buy some high-quality tools to do the job properly. Here's a list of the essentials:
Gloves
Glazier Hammer
Tape Measure
Glass Gun
Putty Knife
Block Lever
Window Scraper
Sealant of Caulk Gun
Glass Cutter
Suction Cups
Circular Glass Cutter
Glass Drill Bit
Suction Lifter
Glass Snips
Utility Knife
Needle Nose Pliers
Pry Bar
Hex Keys
Humidity and Temperature Sensor
Safety Glasses – very important to prevent accidents
As a glazier, you should always carry a full first aid kit. Protective clothing and safety shoes are also recommended. If you're employing a small team, make sure you've also got all the right PPE that's needed to trade safely and minimise hazards.
Starting your glass glazier business
One of the first things you'll need to decide is what types of services you'll offer. With glass glazing, there's a wide range you can choose from, including specialisms like emergency call-outs. Some options include:
Disposal and repairs
Commercial fitting, such as shop windows and offices
Domestic fitting, including greenhouses and other outdoor buildings
Roof and sky light fitting
Don't forget there's also many different types of glass to consider, including single, double and utility glazing. Make sure your training and skills match up with these areas – you don't want to take on a job where your skills aren't properly matched.
Standing out from competitors
Most glazing companies carry out replacement and installation, but those looking to specialise could focus on a specific sector like hotels or shops. Restoration work for listed buildings, churches and historical structures could be another avenue worth looking into if you're searching for something a little different. Remember you'll need to make sure there's enough work in your local area, so research before settling on any niche.
Glazier businesses that offer an emergency service will get great word-of-mouth referrals and are easy to market. Clients also may want to work with greener construction methods in the near future, so specialising in this area could be a great asset which marks you out. For more information on energy efficient glazing, click here.
Registering your glass glazier business
Deciding whether to register your business as a sole trader or limited company can be a tricky choice. Consider the long-term plan and whether you'll be employing a team of tradespeople to help you as this will make the decision easier.
Limited companies will offer greater legal and financial security, so this will work out better if you plan on growing a team with lots of retained contracts. If you want to build a strong reputation as an independent trader relying on local ad-hoc business, registering as a sole trader will likely be a better choice. For a full breakdown, read our guide here.
Business plan
Once you've settled on registration, it's time to put together a business plan. Doing your homework will help you to assess the kind of start-up and ongoing costs you're going to be faced with. The services you decide to offer will also shape your customer base and how you market to them. Key points to cover in your plan include:
Short, mid- and long-term goals
Target market and volume of customers in different areas
Competitors
Opportunities for growth
Demand for specialist services
Ingoings and outgoings, including taxes
Yearly projections
Recruitment
There's a lot of paperwork when starting a new business and some of this might be unfamiliar to you. Taxes are especially important to get right as you can be fined for improper filing. If you're unsure about what you need to do, you could always hire an accountant to help – read more about that here.
Pricing
Look at what competitors are charging for their services and match yours up against them. Your prices should always reflect the type of service you offer and how long it will take to complete. You will also need to factor in technical aspects that might prolong the job. For example, you should charge a higher premium rate for large, difficult installation work on listed buildings.
Most glass glaziers will charge for installation work on an hourly or daily basis, adding the cost of any materials bought to the grand total. While you want your prices to be attractive to new customers, don't go too low as you may be eating into your profit margins. Business loans can help if you're worried about cashflow in the early days – just remember to read the terms carefully and make repayments on time.
Marketing to homeowners
Focus on building good relationships with clients and ensure the business's name is spread word-of-mouth in your local area. Securing an advertisement in a newspaper is an effective way to get started, as it will raise awareness in nearby neighbourhoods and get the ball rolling. Social media can also be used with local hashtags and targeted ads to get in front of homeowners that are actively looking for services like yours.
Once you've done a good job on a few homes, people will likely share your good work with neighbours and friends who are also in need of glazing or other glass services. If this creates a steady pipeline of work, you can always dial back on your digital spending.
Don't forget about door-to-door leaflets and vehicle graphics either – these always drum up new business and get your name out there without too much effort. Just keep an eye out for junk mail notices as it will irritate homeowners if you ignore them.
Marketing to other businesses
Often the first thing businesses do when looking for a tradesperson is check online directories and reviews. That's why a Checkatrade membership is vital for those starting up a new business. Upon joining, your business will be visible to over three million monthly site users who could become your customers. Not only does membership raise your online profile, but also lets you showcase images of your finest work and display customer recommendations to enhance your reputation.
You could also contact local residential landlord associations to enquire about being included in their supplier's guide – this is especially important if you're looking for the bigger contracts on new-build sites. Remember networking events are also useful ways to get in front of the people that matter. Have informal chats with decision-makers – you can always leave them a business card and take the conversation further if they show interest.
Insurance for your glass glazier business
Glass is a delicate material and accidents can always happen, so make sure you're covered should the worst happen.
Glazier's insurance will be a top priority – You will only pay for what you need and many companies provide quotes for trades, shop around for the best price
Tools, plant and machinery insurance – This will cover replacement costs should your equipment be stolen, damaged or lost
Public liability insurance – Most professional glaziers will get this insurance to cover costs for any accidents and injuries
Employers' liability cover – This insurance is essential to cover claims from employees or contractors you hire
FAQs
How much can I earn as a self-employed glass glazier?
The average annual salary for a glazier is roughly £32,500 per year in the UK. But you could earn far more than this if your business is successful.
What is the hourly rate for glass glazier businesses?
In the UK, the average glazier hourly pay is between £8-£16, but this will depend largely on what the job consists of. Complexity, materials supplied, replacements and repairs will all be factors which affect what you charge
Is glass glazing a profitable business?
You can be sure that glass glazing isn't going out of business any time soon, so there will always be a market for you. What you take home will also grow as you become more established and are able to branch out and offer more specialist services.