How to start your own surveying business
Being a surveyor is a rewarding career choice. Taking your career to the next level by opening your own business could increase your earning potential and offer even greater job satisfaction. This post will guide you through how to start your own surveying business so you can decide if it's the right move for you.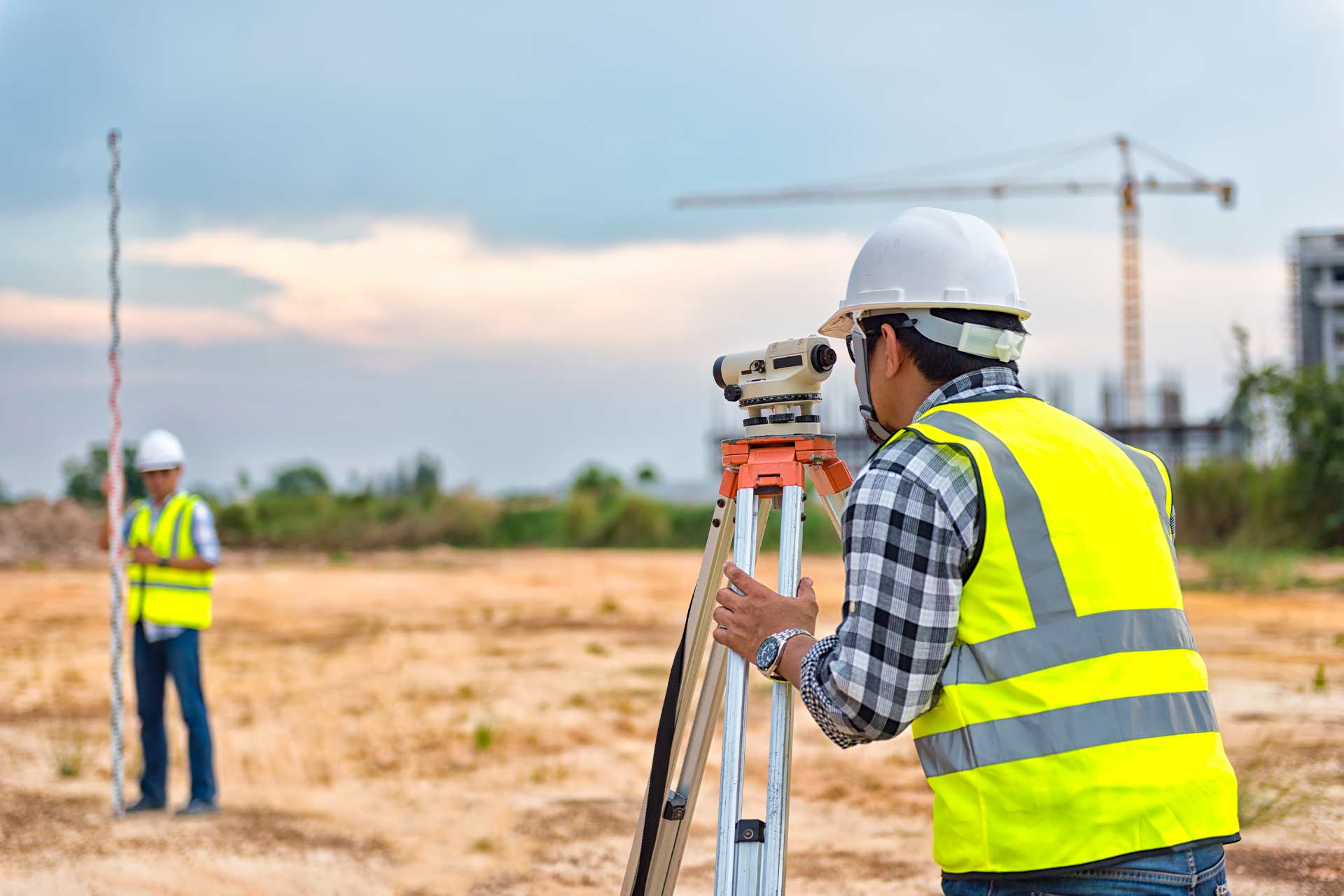 It's understandable that you may be thinking about how to start your own surveying business.
The quantity surveyor salary (UK) is around £18,000 – £30,000 (starting salary for a graduate), with senior surveyors earning, on average, £70,000 per year.
As a self-employed quantity surveyor, you'll have the freedom to choose the hours you work and the type of projects you take on, and have greater control over your future career and earning potential.
With these benefits, setting up your own service is an exciting avenue to pursue.
However, before you branch out on your own…
It's advisable to research the ins and outs of how to start your own surveying business. From insurance, taxes, tools, equipment, marketing, and more, this article will guide you through everything you need to know.
Don't have the time to read about all of this right now?
Not to worry, our 'Become the Boss' series will help you to get your surveying business going in no time.
You'll receive a series of 8 emails containing actionable tips, advice from people who were once in your position, a free business strategy call, and at the end of it all, you could be the founder of your new business.
Enter your email to get your invaluable business advice:
Create a business plan for your surveying business
First of all, you should create a business plan. As the saying goes, if you fail to plan, then you plan to fail.
A well-considered business plan is what will help your business to grow and develop, and ultimately, ensure success.
It will set out your goals and the steps you need to take in order to achieve them. It will help you to stay organised, work efficiently and productively, and make informed decisions.
If you need financing to get your surveying business going, you'll almost certainly need to produce a business plan.
You can also map out your target audience, your pricing structure, and your area of expertise. If your speciality is assessing commercial risks, for instance, then design your business around this specific service.
Download our free business plan template to help get yours started now:
The qualifications needed to become a quantity surveyor
Due to the skills and knowledge required to become a quantity surveyor, starting a business in the industry will certainly require the right credentials.
How to become a quantity surveyor without a degree? If you don't have a university degree, you could enrol on an undergraduate BSc in Quantity Surveying
How to become a quantity surveyor if you don't want to go to university? You can apply for an RICS approved Chartered Surveyor Degree Apprenticeship instead
If you have a degree in an unrelated subject, you can take a postgraduate quantity surveying conversion course, such as an RICS accredited Masters degree in Quantity Surveying
You will also need to take the Assessment of Professional Competence (APC) before you can become a chartered surveyor with MRICS status.
This title enhances your standing in the industry and enables you to benefit from further skills training. This is especially useful for starting your business as you'll attract more potential clients and can tap into the RICS network for obtaining additional work opportunities.
To become a chartered surveyor, you'll need to become a member of the Royal Institution of Chartered Surveyors (RICS). Going the extra mile will add to your credibility with potential new customers and see you reach your full earning potential in this field.
How long does it take to become a quantity surveyor?
It can take between one to five years to become a quantity surveyor, depending on the route you take to obtain the necessary qualifications and whether you're able to commit to full-time or part-time study.
Certification
In order to be able to work on a construction site, you'll need a Construction Skills Certification Scheme (CSCS) card. This proves that you're a certified professional in your field and are qualified to safely access the site.
Other useful skills and attributes
Becoming a self-employed surveyor will require a range of skills that relate to both your occupation and establishing a start-up.
Not only will you provide a high-quality service, but you'll also have to successfully run a business yourself. Here are some of the most important attributes you'll need to step into these shoes:
IT proficiency
Networking and communication
Numeracy and finance skills
Attention to detail
Construction and building knowledge
Analytical thinking
High standard of customer service
Leadership and management abilities
How to start your own surveying business – step by step
Possessing the skills, tools, and qualifications is only part of the process. There are several steps that must be taken to get your professional business up and running.
Register your business
You'll need to register your service as a business and decide if you want to be recognised as a sole trader or run the business as a limited company.
Each option has its own tax implications and regulations, so take advice from a professional accountant if you're unsure.
Whichever structure you decide, you'll need to register your business with HMRC and apply for the necessary tax and national insurance documents.
Get surveyor insurance
Insurance coverage is essential for quantity surveyors.
As the provider of professional service and advice, professional Indemnity Insurance will protect you should you face a claim for negligence or error.
Public liability insurance (PLI) will protect you against claims from third parties for loss or damage as a result of your business activity. All Checkatrade members must hold PLI.
Checkatrade members receive discounted rates with Covea Insurance (and exclusive deals on lots more business essentials too!).
Get your business essentials for less
Checkatrade members save om average £470 per year on fuel, insurance, tools, equipment, workwear, and more**
Start saving
Accounting and bookkeeping
To run your business smoothly, make sure you have an understanding of cash-flow management for your income and expenditure. It's sadly one of the most common reasons for start-ups failing.
Also, note the taxes that are relevant to your business so you can stay on top of any paperwork, file on time, and have the funds available to pay your tax liabilities when due.
Surveying tools and equipment
In order for your service to be efficient and of a high standard, it's essential to have all the right kit. Keeping a full inventory of top-quality tools is as equally important for client satisfaction as having the right skills and qualifications. Here's what you'll need:
Binoculars (x10 magnification)
Ladder
Magnetic locators
Measuring devices
Electronic moisture meter
Electronic levels
Torch
Spirit level
Pocket mirror
Plumb bob
Compass
Digital camera
Protective clothing
Lifting equipment and/or a crow bar
Surveying software
Abney levels
Laser measurers
Laser scanners
Total stations
Additional specialist equipment depending on the services you provide
Get your business essentials for less
Checkatrade members save om average £470 per year on fuel, insurance, tools, equipment, workwear, and more**
Start saving
How to grow your surveying business
In order to grow your business successfully and create a steady income, you'll need to get your name out there.
There are a number of different ways you can market your business.
However, one of the most effective ways to promote your business is digital marketing.
How to create an online presence for your surveying business
Digital marketing is an umbrella term for the many different ways you can advertise your business online. Some examples include:
Your company website
Your company social media channels, such as Facebook and Instagram
Presence on online trade directories such as Checkatrade
Save time and money marketing your new surveying business with Checkatrade
With our digital marketing strategy and strong online presence, becoming a Checkatrade member saves you time and money as you build your brand's trust.
You'll need to pass our 12 checks to become an approved and guaranteed member, as we only list professionals who meet the high standards homeowners expect.
Once approved, you'll be recognised as a trusted and guaranteed business with a profile on the Checkatrade site where you can showcase your skills and qualifications, examples of your work, and reviews from happy customers. Your listing also appears in Google just as a website would.
Membership is tiered, so you can scale up the number of leads you wish to receive if you want more work, and dial it back down when the diary is full.
Signing up to Checkatrade can really boost your profile in the right arena. Not only does it make your business visible to thousands of homeowners every month, but it also vouches for you.

It's the tick people trust: 8 out of 10 people would choose a tradesperson we've checked over one we haven't.*
For more advice on setting up a start-up, check out our guide here.
Become your own boss
You could get your business started with the help of our 'Become the Boss' series.
You'll receive a series of 8 emails containing actionable tips, advice from people who were once in your position, a free business strategy call, and at the end of it all, you could be the founder of your new business.
To get trade business insider secrets sent to your pocket, add your email address in the form below so we can help you to get started.
FAQs
Are quantity surveyors well paid?
Quantity surveyor salaries vary depending on experience:
Entry-level surveyors will earn around £25,000 a year
After four or five years of experience, this will increase to around £35,000 per year
Senior surveyors who have been plying their trade for over 15 years can earn, on average, around £70,000
Can you become a surveyor without a degree?
Although a degree is the typical route to qualify, you don't necessarily need a degree to become a quantity surveyor. The RICS has an entry-level qualification you can complete to become a chartered surveyor. The course is aimed at those without the academic credentials for a degree and can be completed through an online assessment along with relevant work experience.
Are quantity surveyors in demand?
Due to the large output of construction projects in the UK, quantity surveyors are constantly needed. Coupled with the fact that there's a shortage of people in this line of work, quantity surveying is arguably one of the most in-demand jobs in the UK (and abroad) at the moment.
Will being a quantity surveyor be a lucrative career?
With the current high demand for quantity surveyors, salaries have generally risen for many in the industry. Earnings were already above most national averages, so it can certainly be said that surveying is a well-paid job. It's also on the list of 'desirable skills/in-demand occupations' for countries such as Australia and South Africa, so if you want a career that can take you places, quantity surveying might just be the ticket.
Starting a surveying business?
Checkatrade can help to grow your business
Find out how
*Claims are sourced from a survey conducted by Deep Blue Thinking on a nationally representative UK sample in November 2021.
**Year runs from April 21' to March 22'. Spend based on 12,505 members. Discounts differ depending on the partner. Products range from low value items to high value items. Total amount spent on Selco is estimated at £42,380,838 by 7,298 members and based on average savings per member from 2020/21. 10% discount. Some exclusions will apply on products.